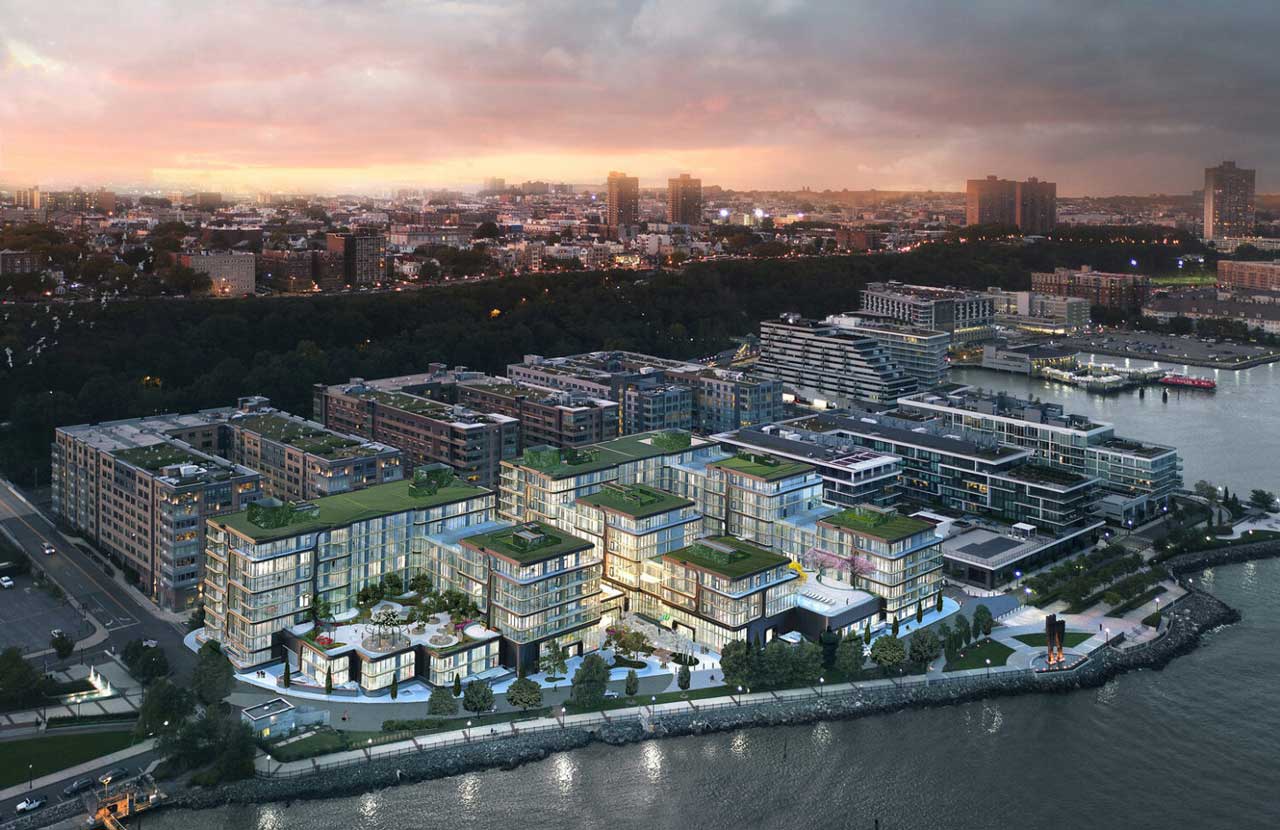 A large parking lot overlooking the Hudson River is slated to vanish in the coming months and be replaced with a mixed-use condominium complex that will wrap up one of the Gold Coast's largest redevelopment endeavors.
Preliminary renderings are out for a 282-unit development currently being planned for 1400 and 1900 Avenue at Port Imperial. The 3.65-acre parcel currently consists of a surface parking lot, sits directly west of Weehawken's 9/11 Memorial, and is owned by 1419 WK Owner LLC, a subsidiary of Hongkun USA Real Estate Development.
The final chapter of the planned community is designed by Handel Architects and is set to feature high-end units for sale in a compound that tops out at eight stories. The firm decided to split the site in two as part of the design process and create a new pedestrian plaza between the proposed buildings, a decision they say breaks down the scale of the project.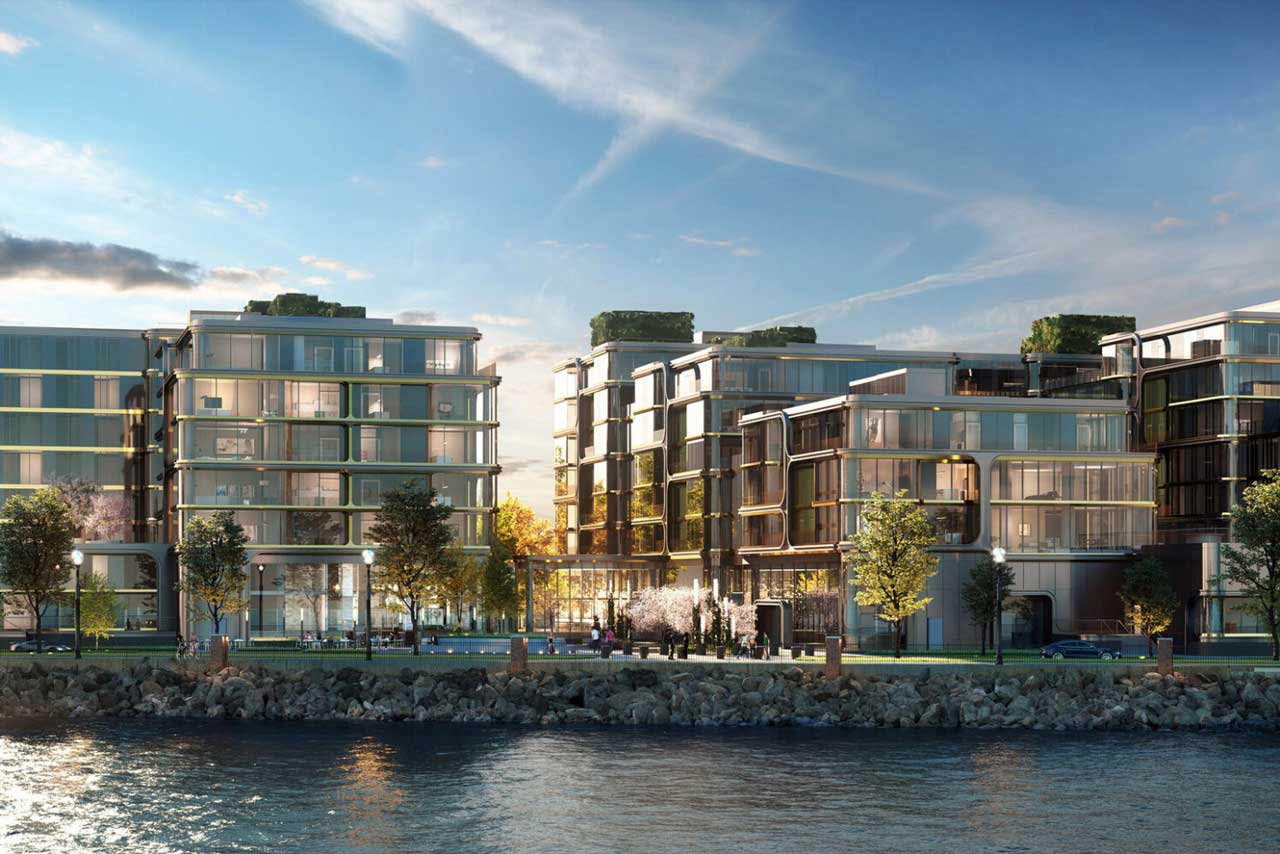 Set to feature curved corners and smooth glazing, the project is slated to include 4,601 square feet of ground-floor retail space and a 346-space parking garage. A whopping 20,000 square feet of indoor amenities for residents is proposed for the development, with intended perks including a residential lounge, indoor pool, spa, fitness center, half basketball court, multimedia room, kids' room, game room, a library, and co-working space.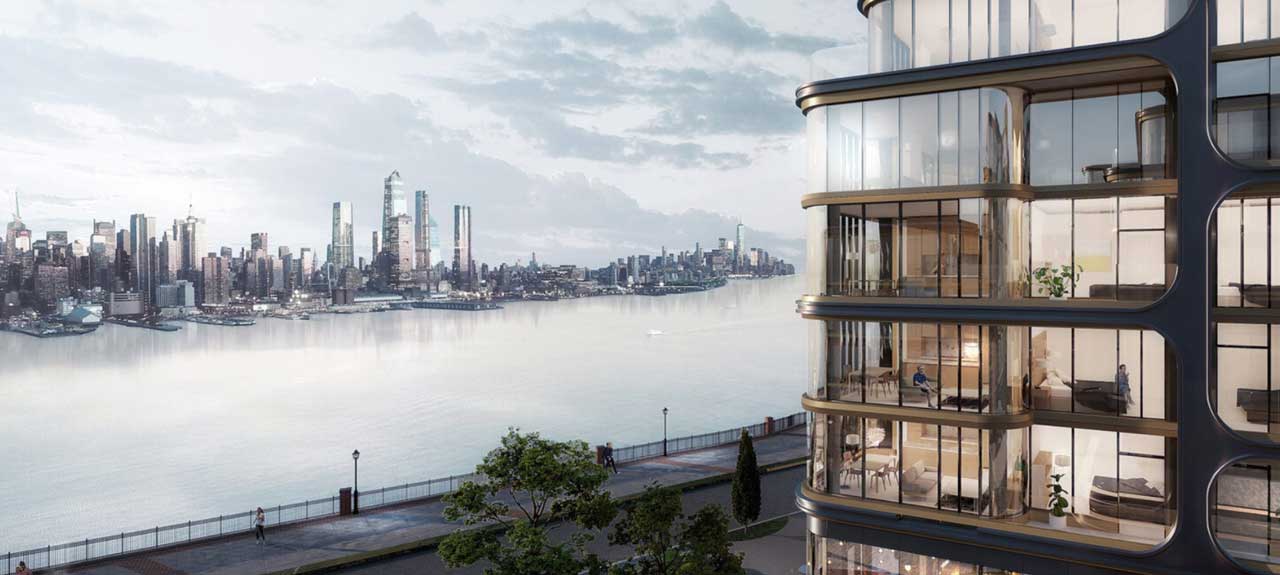 The development will also be taking advantage of the tiered design with a slew of outdoor amenities like a pool, dining and kitchen stations, a sun deck, firepits, and lounge seating areas. The project represents the final developable lot inside Weehawken's section of Port Imperial, a revitalized two-and-a-half-mile stretch of waterfront along the Hudson River that extends into neighboring West New York.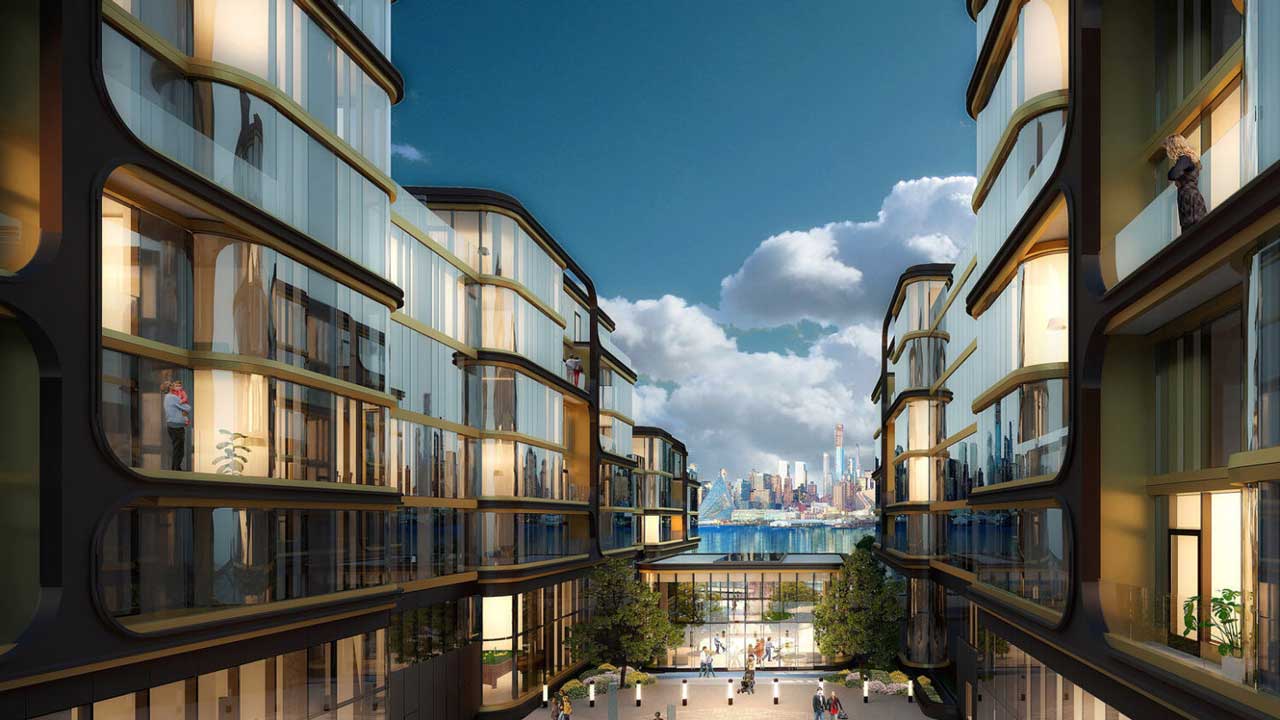 RE-NJ reported late last month that Hongkun USA has landed $61 million in financing for the project from lender Parkview Financial. The loan will fund the predevelopment and entitlement process, which is anticipated to take around six months to complete.
The latest development to hit the Weehawken waterfront follows years of varied revitalization including projects like Hamilton Cove, an EnVue Marriott, and a Whole Foods outpost. Two new restaurants, Porter and Marcus at NoHu Rooftop, launched during 2020 despite the COVID-19 pandemic and a large expansion of the township's Waterfront Recreational Park that will feature several pools and other amenities is currently under construction.