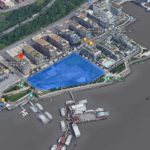 A 3.65-acre property along the Hudson River has fallen into foreclosure and the lender has scheduled the land to be sold at auction.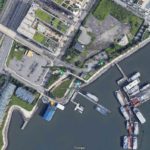 After losing a battle over land in Hoboken, the company is looking to construct a 675,000-square-foot refueling and maintenance complex to the north.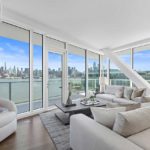 Two penthouses and two three-bedroom residences are available and all offer panoramic New York City views.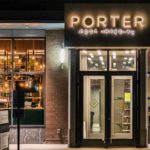 Two chefs with decades of experience have teamed up to bring coal-fired entrees, shareable small plates, and handcrafted cocktails to a modern restaurant that additionally sports an in-house bakery and café.
Miles from ordinary, but only an 8-minute ferry from midtown: buyers respond to value opportunity in this new construction gem.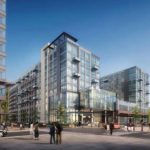 A company associated with Mack-Cali's Roseland Residential Trust and a business known as Butcher and Baker is planning to transfer a liquor license to RiverHouse 11 at Port Imperial.
The Weehawken 1800 complex is being constructed at Port Imperial by a company based in Beijing. The property was acquired last year for nearly $48 million.
Duplex homes start at $1.098M and have access to the full collection of world-class amenities at Nine on the Hudson in West New York.
The NoHu Rooftop Bar + Restaurant, on the roof of Weehawken's new EnVue Hotel, has named several of the items on their extensive food and cocktail menu after local features.
Port Imperial might not be a city per se, but it encompasses everything a city is and strives to be: a great place to visit and a great place to live.