Home
Tags
Handel Architects
Goldman Sachs and Tishman Speyer will begin work on the first phase of a two-tower project in Downtown Jersey City.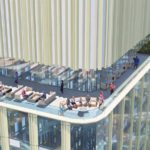 Two new 55 and 59-story high-rises coming to Journal Square, Jersey City will add plazas, greenery, and gallery space to a stretch near the PATH tracks.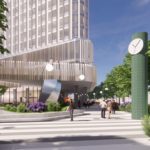 Newly obtained images detail plazas, café space, a dog park, and an outdoor amphitheater that would be featured in a 1,189-unit Jersey City project.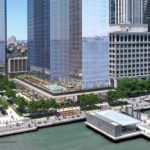 Goldman Sachs and Tishman Speyer will be teaming up to build a pair of mixed-use high rises that will add almost 2,000 units along two of the last undeveloped parcels along the Jersey City waterfront.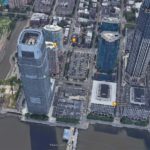 Goldman Sachs and Tishman Speyer are looking to construct a pair of high-rises that would add almost 2,000 units and significant retail space on two blocks along Jersey City's waterfront.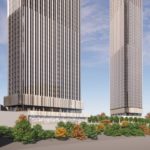 Kushner Real Estate Group is teaming with the company who owns the World Trade Center to pitch a two-tower project that would create an art walk and open space in an alley behind the Loew's Jersey Theater.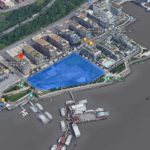 A 3.65-acre property along the Hudson River has fallen into foreclosure and the lender has scheduled the land to be sold at auction.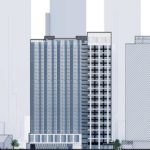 Six Jersey City properties will be redeveloped into a mixed-use tower that will feature ground-floor retail along a future pedestrian plaza.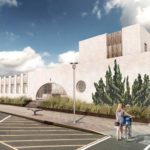 Asbury Park's planning board finally greenlit a controversial proposal from Manhattan-based iStar, who can now construct a private club that will overlook the boardwalk and Atlantic Ocean.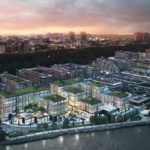 A mixed-use development with 282 residences is being planned on almost four acres of waterfront property and $61 million in financing has been obtained towards funding the project's approvals.