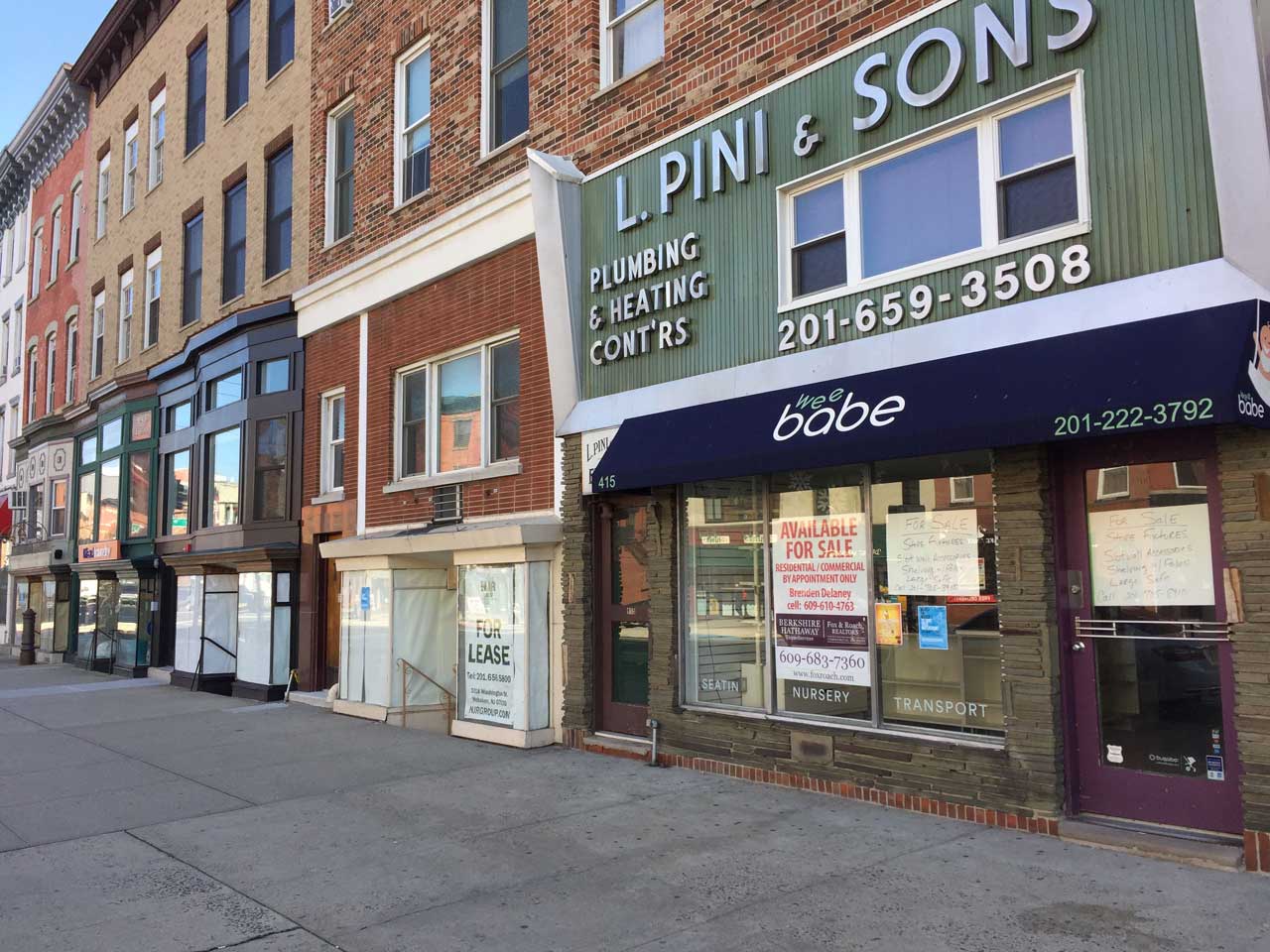 The Mile Square City could possibly be designated Hudson County's next Special Improvement District (SID), as officials in Hoboken have taken a step forward to study the feasibility of the idea.
At the city council's March 6 meeting, a presentation was made on the potential city-wide SID. The proposed district would provide businesses in Hoboken a greater say in terms of where investments should be made to improve economic conditions, in addition to promotion and other benefits.
After the presentation, a contract was awarded to Ocean-based Economic Development Strategies for "Phase II" of a SID Feasibility Study. The move comes at a busy time along Washington Street, as the long-delayed redesign project is finally slated to wrap up in late May. Hoboken Mayor Ravi Bhalla appears to strongly support the idea of a SID designation.
"Our businesses are what make Hoboken special, and I know a Special Improvement District would be a game changer for the continued revitalization of our City," Bhalla tells Jersey Digs. "I'm thrilled to support our business community as they move forward with Hoboken's Special Improvement District, which has proven successful in over 90 cities across New Jersey."
Following a rash of retail closings last year that some blamed on the Washington Street redesign project, a debate about how to best support and attract businesses, particularly along Hoboken's main artery, has emerged. While some have advocated for the SID, others have pointed out that expanding Central Business District (CBD) zoning that exists on a portion of Washington Street could make filling those retail spaces easier on tenants.
The CBD currently runs from Washington Street's southern end north to 4th Street, while the rest of the road is subject to what's known as R-1 (or residential) zoning. As a result, buildings north of 4th Street have more restrictive regulations that usually require a business that's changing the use of an existing storefront (i.e. from a clothing store to a restaurant, for example) to gain approval from the city's planning board. Several newer restaurants, including Makai Poke Company, Garlic & Tahini House of Shawarma, Jungle Juice Smoothie Bar, and the upcoming Muteki Ramen and Mango Mango Dessert all had to go before the planning board to move forward, an added step that can be costly for small businesses.
Hoboken completed a Master Plan in 2018 that recommended rezoning all of Washington Street into two commercial districts, one from the southern tip north to 7th Street and another from that point to the northern terminus that applies only to buildings on the western side of the road. While a Special Improvement District might not happen for a while, 1st Ward Councilman Michael DeFusco says the council will be voting on the Central Business District zoning expansion later this month.
Related: