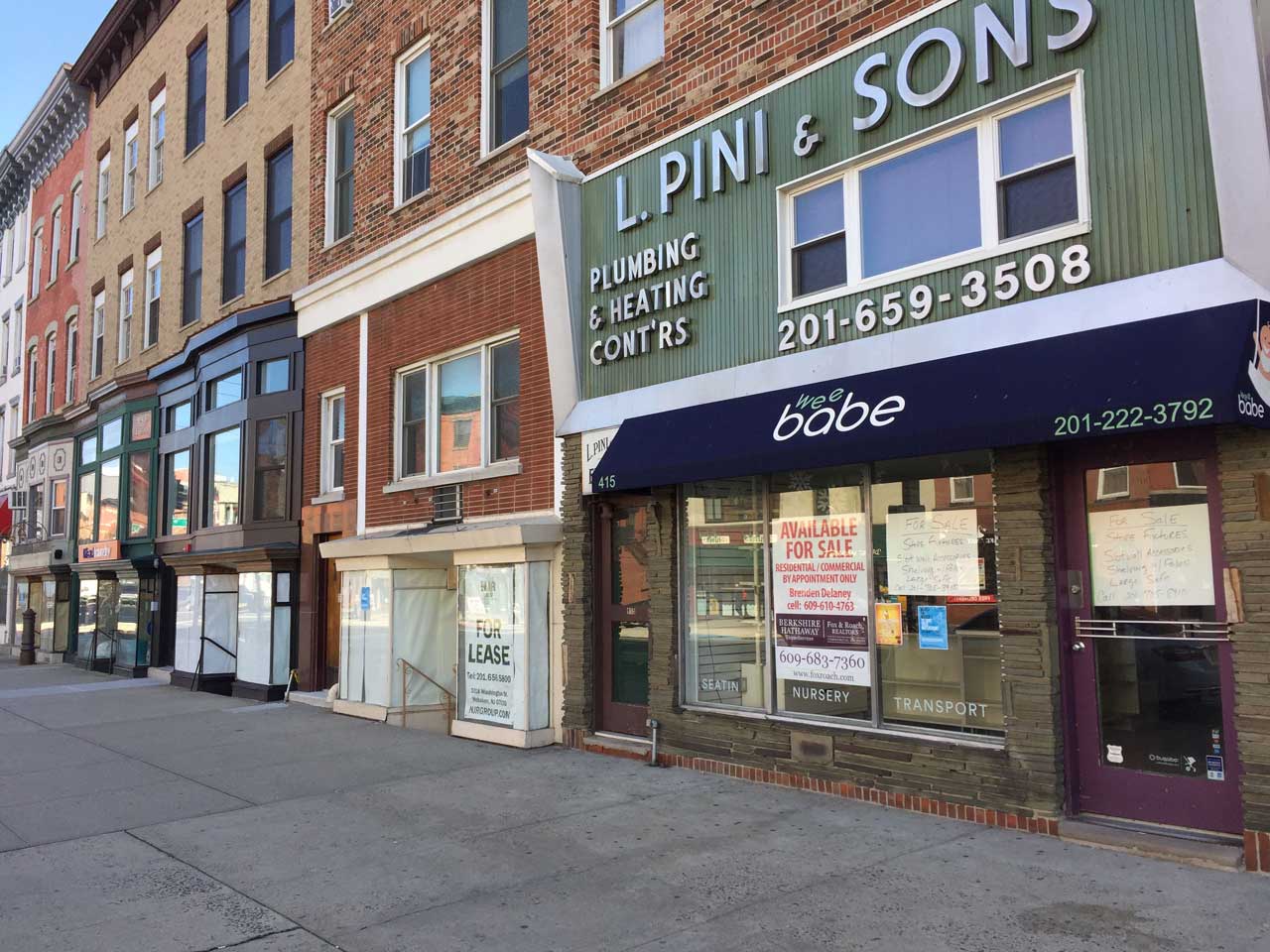 Officials in the Mile Square City have recently passed several pieces of legislation designed to bolster the local business community and their latest move will create the first Special Improvement District (SID) that's set to launch later this year.
Jersey Digs first revealed the city's plans regarding the SID back in April, a proposal that was formally approved at the council's July 10 meeting by an 8-1 vote. A new nonprofit management company dubbed the Hoboken Business Alliance Inc. will now be created to manage the SID, which will oversee citywide programs focusing on maintenance, beautification, streetscaping, marketing, small business promotion, tourism, arts and events, and other business-friendly initiatives.
The SID will be funded by a new assessment on all commercial, industrial, residential, and retail properties that include five or more units, officially classified as 4A, 4B, and 4C under New Jersey's Property Tax System Qualification Codes. The assessment rate will be a varying percentage of the total property taxes paid for each block and lot depending on which zone within the city the land falls within. Assessment sub-areas under the plan include Washington Street, South Waterfront/Terminal, First Street, Fourteenth Street, North Waterfront, North Gateway, South Gateway, and Hybrid/Remaining Properties.
Buildings within the Washington Street and South Waterfront sub-areas would pay the highest rate into the SID, followed by property owners along First and Fourteenth Streets. Hoboken Mayor Ravi Bhalla was supportive of the SID and applauded the city council following their approval of the legislation.
"The SID has been a proven way to help revitalize commercial corridors across New Jersey and will play an important role in promoting economic growth and support to our local small business owners," Bhalla said.
City spokesperson Vijay Chaudhuri told Jersey Digs that the next step for the SID involves adopting a full board, writing bylaws, and then creating a budget for Hoboken Business Alliance, which is expected to come in at around $1.35 million. That budget must then be presented to the city council during a public hearing, after which an assessment will be sent out to property owners. Hoboken's SID is slated to be fully enacted, established, and funded via the new assessments later this year.
Related: