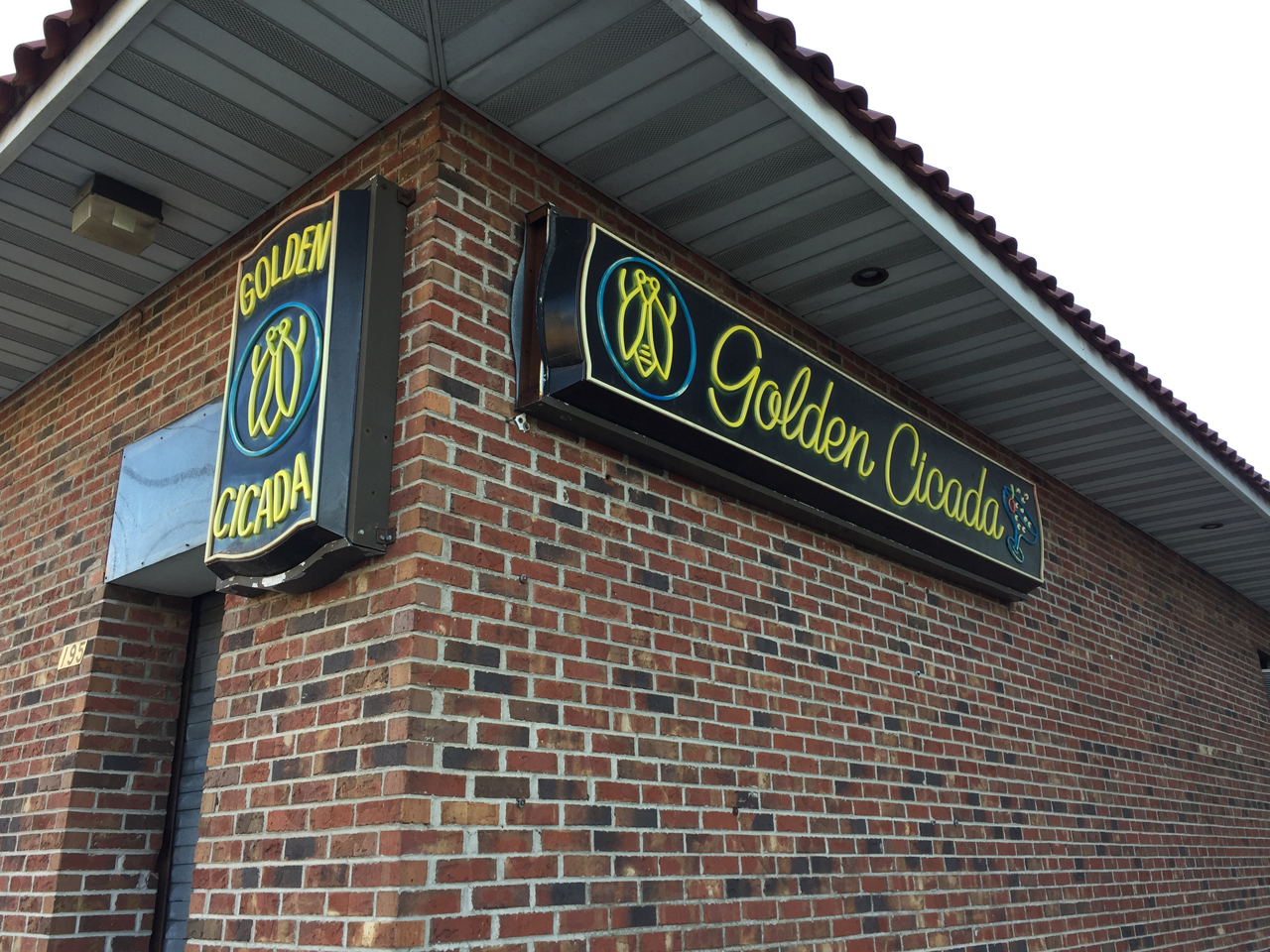 A beloved watering hole that's been around since the 1980s has sadly left town for good, but a local company has purchased the land and intends to develop it as a partnership with another prominent builder.
Earlier this month, we reported on the closing of local favorite Golden Cicada. Owner Cheng Tan had operated the bar out of 195 Grand Street for several decades, becoming known for baijiu shots and no-frills authenticity that drew in a wide variety of Jersey City's residents.
The parcel the Golden Cicada sits on isn't very large, but its location within the Paulus Hook neighborhood certainly makes it attractive to developers. ChicpeaJC recently reported that local developer Silverman announced during a photo exhibit that they've purchased the Golden Cicada, but immediate plans aren't yet in place.
However, John Reichart, Silverman's Director of Operations, told the local blog that the Golden Cicada property is part of a larger project they envision teaming up with Fields Development Group to build. Per our reporting from several years ago, Silverman had pitched a plan for two mid-rises on land directly next to the Golden Cicada that never went beyond the conceptual phases.
Back then in 2017, the developable land around the Golden Cicada was owned by St. Peter's Preparatory School and Our Lady of Czestochowa, a private Catholic school. Silverman and Fields had envisioned two smaller towers of 16 and 22 stories at those properties and under the proposal, a new annex would have been built for Our Lady of Czestochowa on a parking lot directly across Grand Street.
That proposal would have required the city council to enact significant amendments regarding maximum building height to the Tidewater Basin Redevelopment Plan, a possible reason the scheme never moved forward. St. Peter's and Our Lady of Czestochowa still own those parcels today and it's conceivable that the previous plan could be revived and modified following the land purchase.
However, the acquisition of Golden Cicada's property gives Silverman and Fields a little more space to work with and could result in an entirely different proposal emerging. Silverman confirmed with Jersey Digs that they've purchased the land, but declined to elaborate on their plans just yet.
Both companies involved in Golden Cicada's potential overhaul have stayed busy in Jersey City's development scene. Silverman's current projects include a 10-story, 59-unit development at 170 Erie Street and their first proper 41-story high rise called MGM Marin Boulevard is set to break ground soon.
Fields is one of the more prominent names in Hudson County development and was the company behind the Madox and Lenox projects that are just down the road from the Golden Cicada site along Van Vorst Street.
It remains to be seen what both companies will come up with to replace one of Jersey City's nightlife landmarks, but it's pretty clear that big changes will be coming to the corner of Marin Boulevard and Grand Street.
Related: