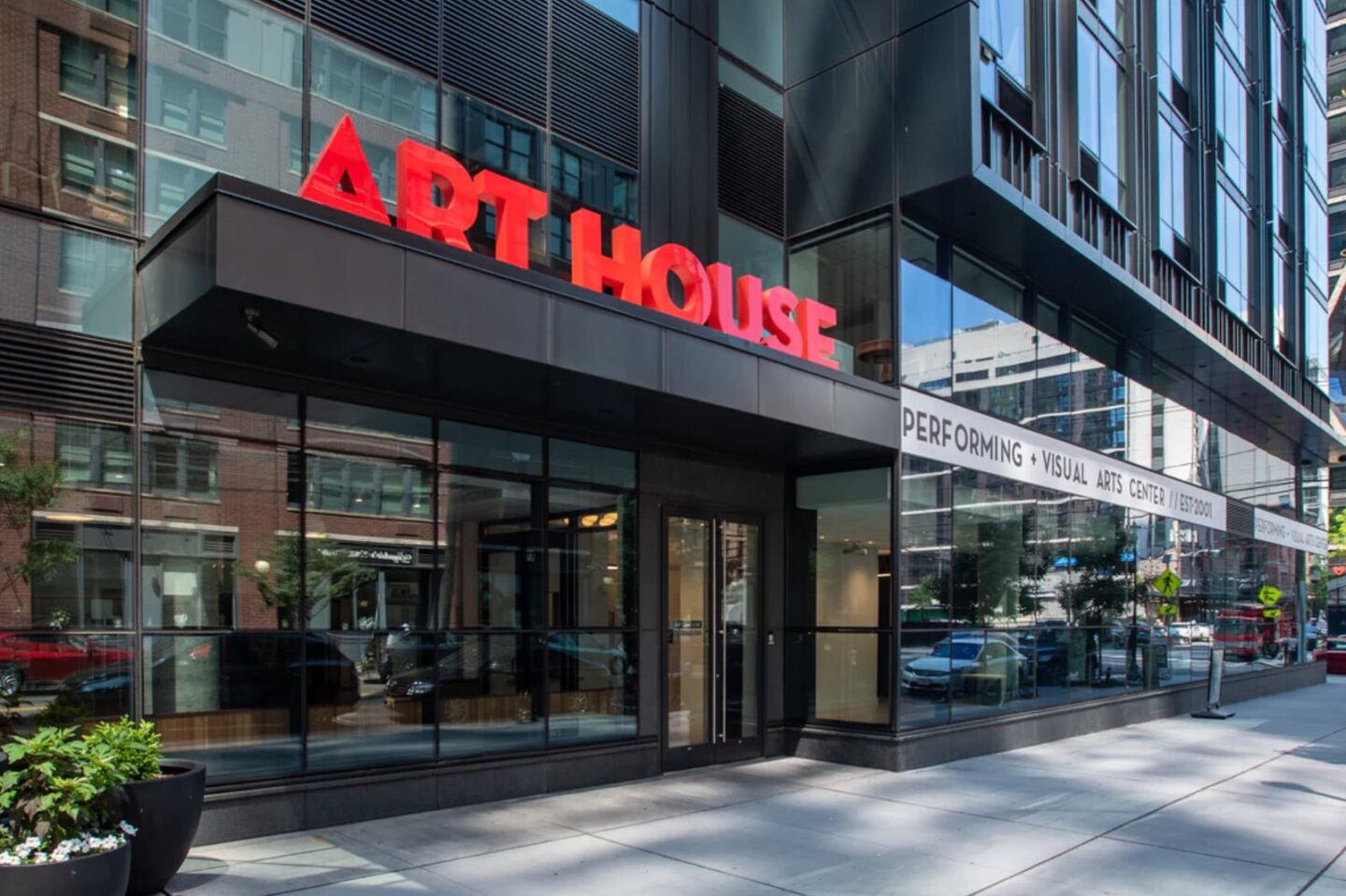 The arts portion of the Powerhouse Arts District will be getting a boost later this week as a modern performing and visual arts center will be launching in Jersey City.
Art House Productions is slated to cut the ribbon at their new space on July 13. Situated within The Hendrix at 345 Marin Boulevard, the two-story facility was designed by nationally recognized theater architects Auerbach Consultants and constructed by local developer Silverman.
Art House's new digs include a 99-seat black box theater set to a host multitude of events including plays, comedy shows, film festivals, music performances, dance, and more. Equipped with movable risers and seating, the space can be arranged into a proscenium, alley, thrust, or arena configuration.
The visual arts gallery portion of the complex is designed to accommodate rotating fine art displays with maximum flexibility and infrastructure that allow for overhead rigging, lighting, video, and sound support. Curated by Andrea McKenna, it will feature local and regional artists and be visible from the street, inviting pedestrians to engage with the art and welcoming them inside.
Art House Productions plans to triple its audience numbers in the new space, with the goal of bringing in approximately 30,000 people annually. The outfit is the largest, longest-running arts organization in Jersey City and the only multi-arts nonprofit in the city with a dedicated visual arts gallery and a commitment to advancing New Jersey-associated playwrights.
"Since beginning my tenure at the organization in 2017, I have been looking forward to the day when Art House occupies a permanent space in Jersey City," says Executive Artistic Director, Meredith Burns. "It's been a collective effort to make this vision a reality and credit is owed to all the board members, staff, volunteers, and artists, both past and present, who have tirelessly served the organization and moved the mission forward even when faced with seemingly insurmountable obstacles."
Art House will be cutting the ribbon this Thursday on their new space during a 2 p.m. ceremony. The space is one of several new artist-forward facilities that have sprouted up in the Powerhouse Arts District in recent years and follows Nimbus Dance Works opening their theater on Warren Street back in 2019.
Other planned artist spaces include a 550-seat community theater currently under construction as part of Toll Brothers' 151 Bay development. Jersey City is also planning a "creative center" inside a property at 335 Washington Street.