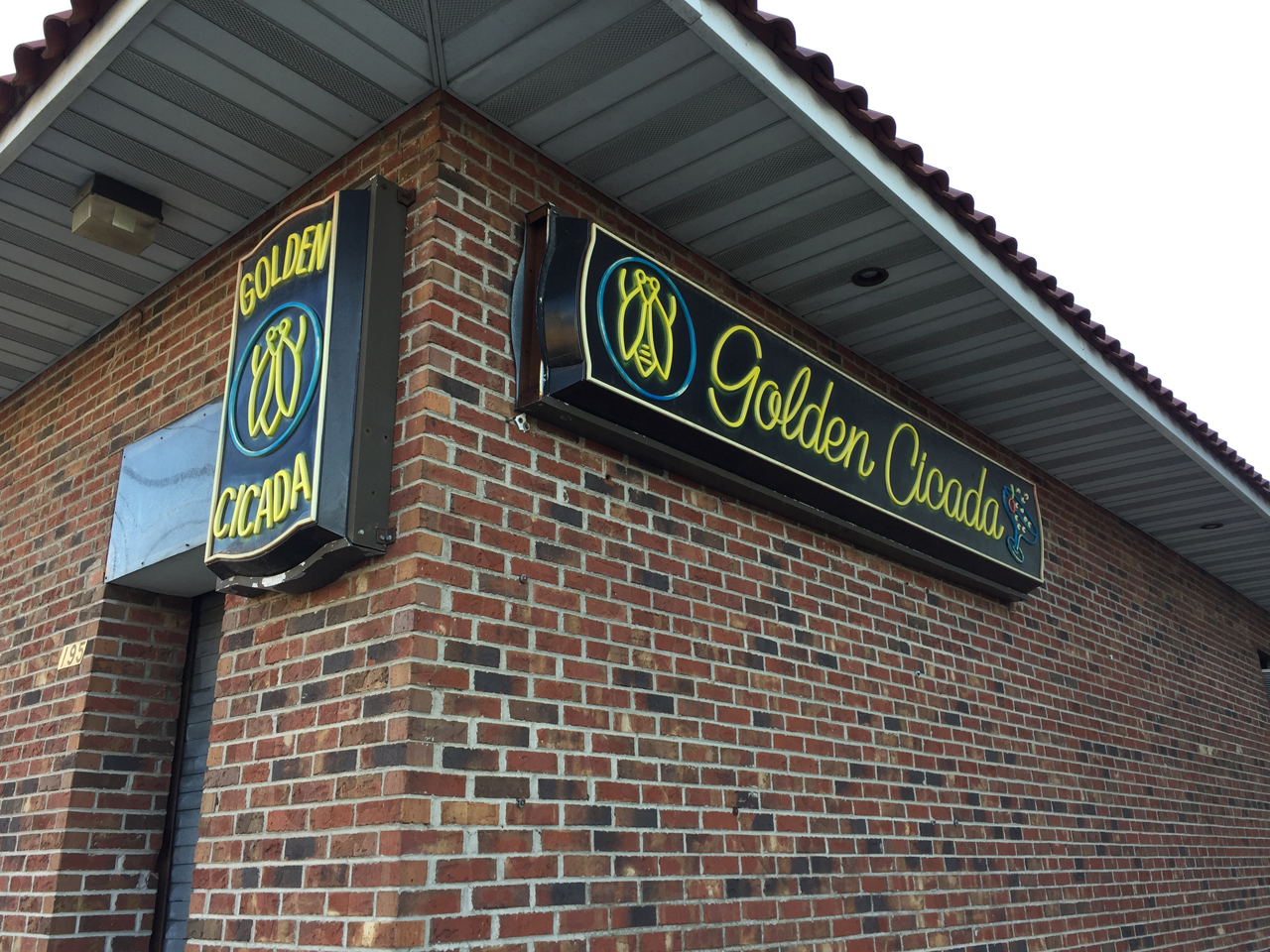 The long run for one of Paulus Hook's beloved dive bars looks like it has come to an end, as the lights at 195 Grand Street have been off this entire month and they don't appear to be coming back on again anytime soon.
Golden Cicada, run by owner Cheng Tan since the 1980s and known for serving shots of their famous baijiu to both long-time residents as well as Jersey City newcomers, has gone dark without much of an explanation. The lack of activity has left many wondering if the bar, romanticized by The New York Times and many others for its authenticity, is permanently shuttered.
Nice Things JC posted on Instagram last month that they've confirmed the Golden Cicada is indeed closed for good, but Jersey Digs hasn't been able to independently verify that. Multiple inquiries made to Tan about the bar's status have thus far gone unanswered, but speculation online continues to run rampant.
Tan operated the Golden Cicada despite some challenges in recent years. He was the subject of a lawsuit that Jersey Digs exclusively reported on last year that was brought against him by a developer named Lance Lucarelli, who claimed Tan had agreed to sell his land to him via a Letter of Intent, but then backed out of the deal and entered into a contract to sell it to a third party.
Tan argued in court filings during the case that Lucarelli forged his signature on the Letter of Intent and after lots of legal maneuvering, the lawsuit was eventually dismissed in October 2018.
There have been plenty of other threats to the property over the years due to its location in the heart of Downtown Jersey City. In 2005, Jersey City's government brought an eminent domain suit against Mr. Tan seeking to acquire his property for the expansion of St. Peter's nearby ballfield.
Tan eventually went on to win that case and later pitched a plan in 2010 that would have seen a seven-story affordable housing project with ground-floor retail rise at the property. That proposal obviously never came to fruition.
The property still hasn't changed hands as of press time and we will continue to monitor the situation at Golden Cicada, but it looks like this local landmark may have poured their last baijiu shots.
Related: