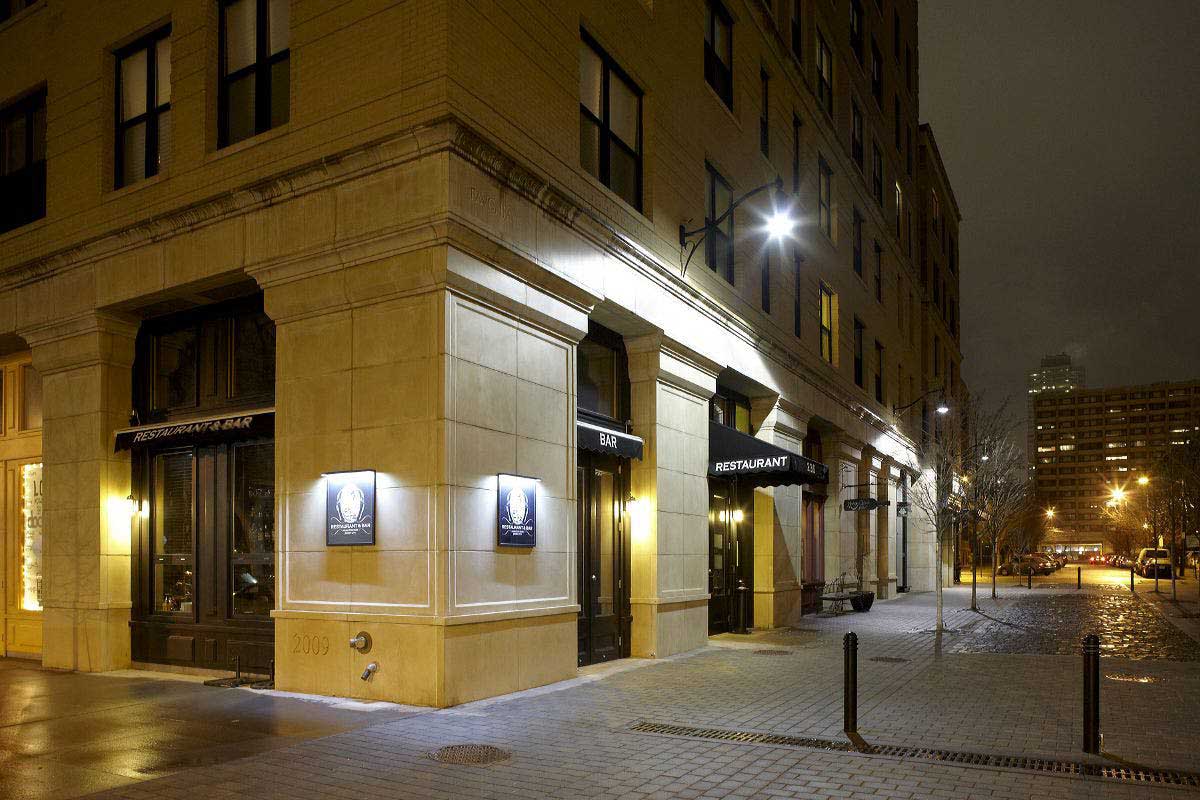 A string of Downtown restaurants closing their doors ended 2019 on a bit of a sour note, but Jersey Digs has learned that one of those vacant spaces is being taken over by a local favorite that will be bringing a new concept to the site.
Last month, GP's Restaurant at 236 Pavonia Avenue announced they were ending their run in Jersey City to focus on their Guttenberg location. After eight years in business, the restaurant's final day was on January 5 and the space, in a building that's owned by Silverman, has been dark ever since.
An Instagram post from GP's noted that the restaurant was "making way for new ownership" and the next endeavor coming to the parkside spot will be a familiar face to many. Vanessa Imme, Silverman's Director of Leasing and Sales, has confirmed to Jersey Digs that Michael Gondevas, the co-owner of Hamilton Inn and Hamilton Pork, has purchased GP's and is opening a new restaurant.
"The transition is bittersweet," says Imme. "We will miss GP's presence in the neighborhood and will cherish the memories we have made there, but are happy that, of all people to take over, it's Mike Gondevas. His restaurants are staples in Jersey City and has proven to be an amazing operator."
For those uninitiated, Hamilton Inn is an American tavern and Hamilton Pork serves Texas-style barbeque in a more casual space. The new endeavor coming to the former GP's doesn't yet have any confirmed name, but it will be an Italian concept that's scheduled to open in the spring.
After a tough string of restaurant closings late last year that included big names like Piggyback Bar and Talde plus the looming closure of FM later this month, news of the lights coming back on at GP's space in a quick fashion is a nice change of pace. Jersey Digs will keep an eye out for any new details about Hamilton Park's latest eatery as they emerge.
Related: