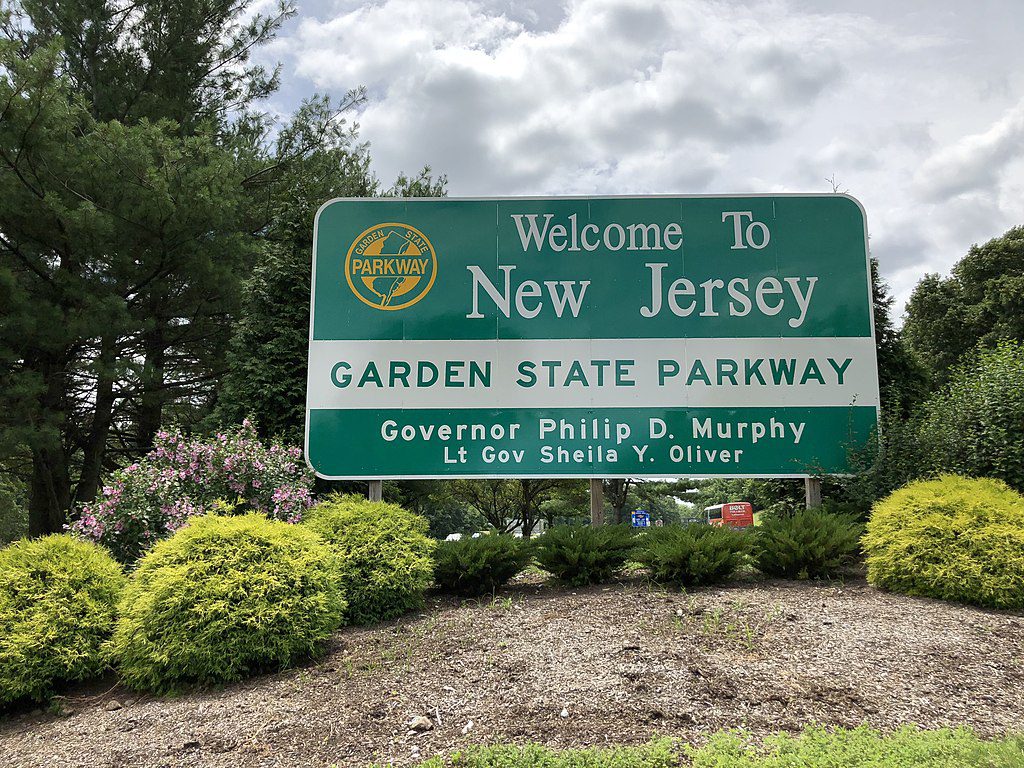 So you're moving to New Jersey. Let us be the first to welcome you! You undoubtedly have a lot of questions about your new home — how to get around, where you should visit, and what to know before you move to New Jersey.
Whether it's culture, regional geography or the weather, New Jersey is a state of true diversity. So how can you blend in quickly as a true New Jerseyan? It all depends what region you're calling home.
Let's start by quickly looking at each section of NJ. We'll cover the major cities, best places to visit and regional highlights you need to know. You'll feel like a true New Jersey state resident in no time!
If You're Moving to North Jersey
Many people interested in moving to New Jersey consider North Jersey. North Jersey is easily divided into two distinct regions: northeast and northwest NJ. Each region is vastly different from the other in terms of demographics, town planning, public transportation and local attractions.
Northeast NJ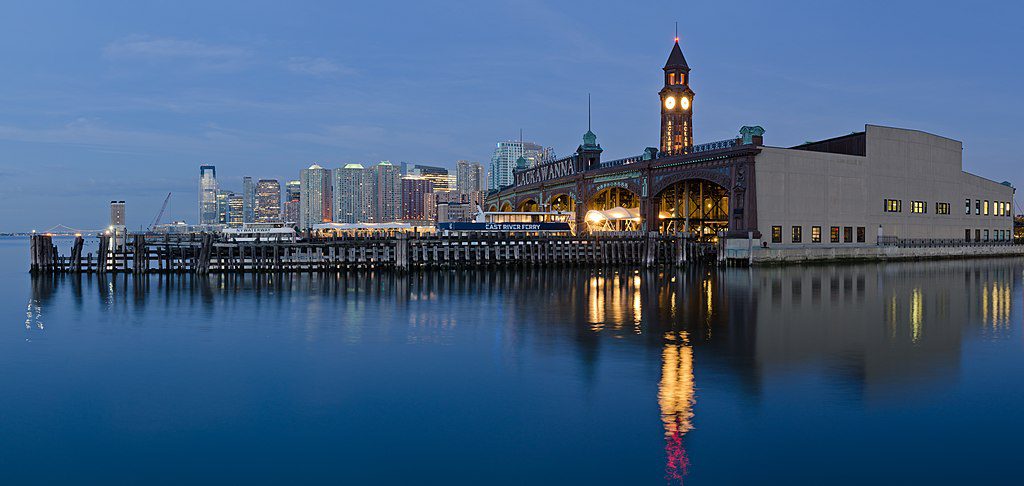 Overview: The urban sprawl of New York City continues into cities like Hoboken, Jersey City and Newark. The cost of living is much higher, but so is the amount of urban amenities. Public transportation is prevalent, with access to NJ Transit trains, buses, the PATH system into New York, and the Jitney.
If you like highway driving, exploring small cities and taking in arts and entertainment, it's a great region to consider. If you want to escape the stress and hustle of city life, look west or south of here.
Regional Highlights: Northeast New Jersey is the most ethnically diverse region of the state. As such, it provides a great variety of arts, entertainment and cultural events. It's also a foodie's paradise — you'll find outstanding cuisine from every corner of the globe here.
Real estate doesn't come cheap here, and neither does property tax. Hudson County is particularly expensive, but the views and NYC access are worth the price tag. The region is often a miniaturized version of Manhattan's fast pace and urban culture.
Montclair and Bloomfield are adjacent towns that offer great shops and walking downtown areas. Bergen County has more than its fair share of charming towns as well, like Ridgewood, Westwood and Saddle Brook.
Notable Cities: Newark, Jersey City, Hoboken, Paterson, Elizabeth
4 Places to Visit:
Liberty State Park. Visit Jersey City for one of the state's most well-preserved parks, with a gorgeous view of the Hudson River. The park is home to Liberty Science Center, a great place to take the kids (or visit by yourself).
American Dream Mall. The largest mall on the East Coast, American Dream in East Rutherford has everything. Go shopping, visit the indoor ski resort or water park, or spend the day at Nickelodeon Universe.
The Ironbound in Newark. True North Jersey residents know the Ironbound for its stellar cuisine, particularly Portuguese and Brazilian fare. Get your hands on world-class seafood, steak and dessert items here.
Hoboken Waterfront. The historic Hoboken Waterfront offers some of the best Manhattan views from this side of the Hudson River. Enjoy shopping, sight-seeing, historic buildings and great restaurants.
Northwest NJ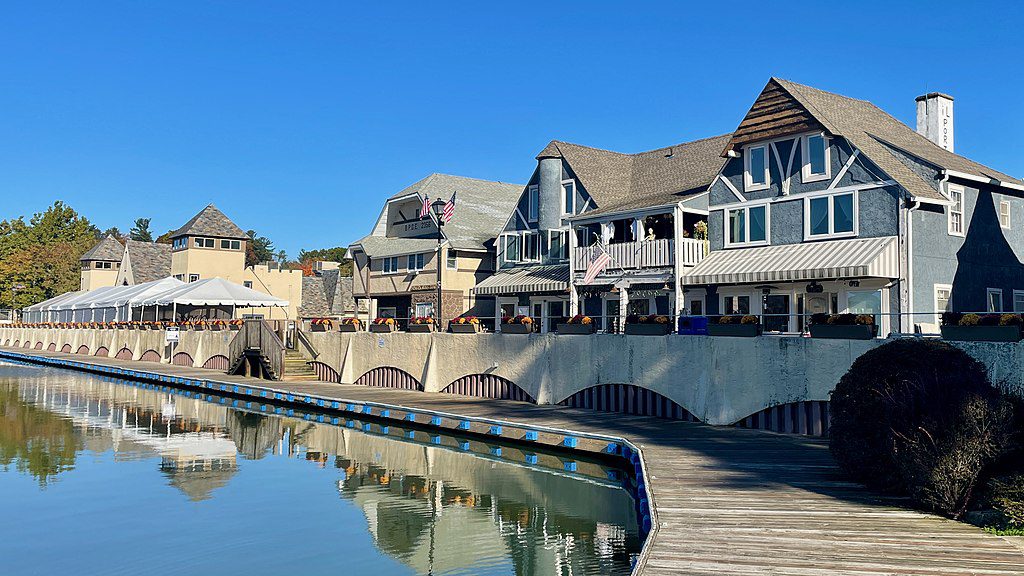 Overview: New Jersey residents west of Morristown (Sussex, Warren and a portion of Morris County) experience a more rural way of living. Condos and apartments give way to houses with plots of land, and farms and forests become more frequent. County roads are the primary method of travel, with a few larger highways passing through the area.
If your ideal New Jersey life includes county fairs and small town living with farm stands and artisan shops, this is the place to be. If you desire a suburban lifestyle with more strip malls and minor highways, look east or south.
Regional Highlights: The further west you travel in North Jersey, the more pastoral the setting becomes. Morris County is generally suburban, with several key NJ Transit stops and plenty of bus stations. Warren and Sussex Counties offer a great deal more space, trading business centers and developments for more farmland and state forests.
The cost of living is generally lower than Northeast NJ, but it has risen in recent years. Morris County is currently the 12th richest county in America. The COVID era drove many New Yorkers to relocate to more rural areas, and housing prices have swelled across northwest NJ as a result.
Notable Cities: Morristown
4 Places to Visit:
The Green in Morristown. Morristown city planners did wonders updating The Green, the town's central hub for commerce, restaurants and entertainment.
Lake Mohawk. Sparta's Lake Mohawk is one of the state's best-kept secrets. The shops, bars and restaurants around this picturesque lake are well-kept and charming.
The Farms of Chester. Chester features some of NJ's best farms. Summer and fall are the best time to pick apples, peaches and other produce at places like Alstede Farms, Stony Hill Farms and Riamede Farms. Plan a day to visit a farm, then spend the afternoon in Chester's charming Main Street area.
Waterloo Village. One of NJ's best-preserved historic towns, Waterloo Village is a 19th century restored canal town in Sussex County. Learn about the state's Native American heritage and experience demonstrations of 19th century life.
If You're Moving to Central Jersey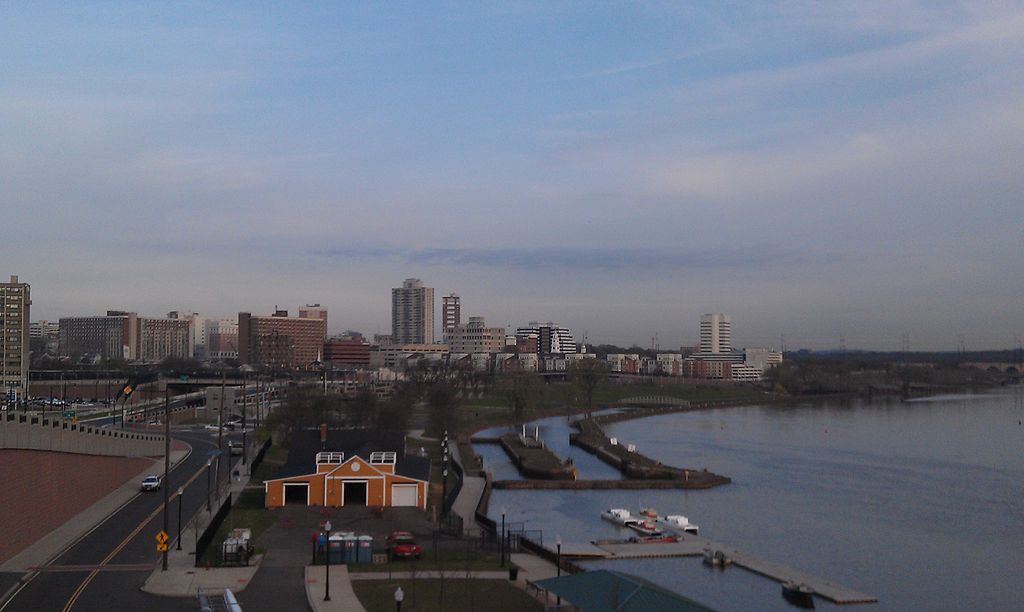 Overview: Central New Jersey offers a bit of everything. It features great college-based walking towns like Princeton and New Brunswick, where you can visit Rutgers and Princeton University. Take a 15-minute drive from each town, and you'll find yourself in areas lush with fields and farmland. This diversity of surroundings makes for a unique place to live.
Central New Jersey is best navigated by several key highways. Route 195 cuts across the state from Trenton to the Jersey Shore near Belmar. Routes 1 and 9 divide to take southern routes through western and eastern NJ, respectively. Other state highways (202, 206, 130) offer a more easygoing jaunt through local towns.
Regional Highlights: The state capital of Trenton features urban industry, arts and culture, and sports options like the Trenton Thunder baseball team. Towns like Lambertville offer great small-town shopping along the Delaware River.
The Central NJ region offers 2 distinct viticultural (wine growing) areas. Explore Hunterdon County near the Delaware River and the Jersey Shore for unique wine tasting experiences. If you want a quicker trip into New York City, choose the New Brunswick area. Mercer County offers faster access to Philadelphia and New Hope.
Notable Cities: New Brunswick, Princeton, Trenton, Edison
4 Places to Visit:
Palmer Square in Princeton. Just steps from the main entrance of Princeton University, Palmer Square is a beautiful center for shopping and food. Pick a sunny weekend day to enjoy high-end shopping in vintage historic buildings.
Duke Farms. Duke Farms is a nature preserve in Hillsborough. This 1,000+ acre tract is a hub of conservation and environmental sustainability with gorgeous gardens and walking trails.
The 579 Trail in Hunterdon County. The 579 Trail is a highlight of Hunterdon County's tourism efforts. The Route 579 corridor through this region features grow-your-own farmland, wineries, breweries, local shops and restaurants.
Thomas Edison Center. The Menlo Park laboratories of Thomas Edison exist today as a museum and visitor center, open to public tours.
If You're Moving to the Jersey Shore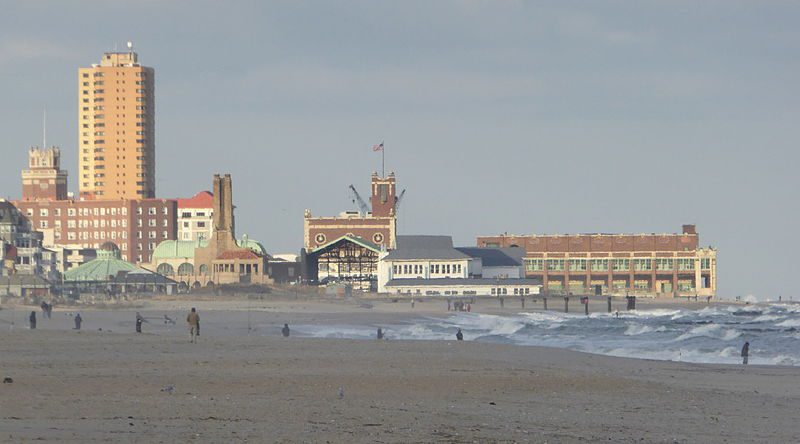 Overview: Jersey Shore life is a tale of two seasons. Beach season brings the frenetic pace of tourists, boardwalk attractions, packed beaches and increased business. The colder months are much quieter — although you lose the "sun and sand" of the summer, residents enjoy a heightened sense of peace and tranquility.
Be prepared for this duality when moving to the shore. The winter months drive away tourists, but that also means some local shops close up for a few months. If living close to the Atlantic Ocean is a perk you can't resist, then Jersey Shore life is well worth your investment to enjoy the beaches in New Jersey.
Regional Highlights: Asbury Park and Point Pleasant are two popular seaside destinations for tourists and visitors. If you want a less-traveled shore point, check out the tranquil beauty of Spring Lake for a great bed & breakfast. You'll find some of NJ's most beautiful shore mansions in Deal.
Red Bank is evolving into one of NJ's best pure walking cities. The downtown area is thriving with food, cultural events and nightlife. The Count Basie Theater is one of the state's best. And no Jersey Shore overview is complete without mentioning the Atlantic City casino scene. Venture off the AC Boardwalk to the Borgata & Water Club for exquisite amenities.
Notable Cities: Asbury Park, Red Bank, Atlantic City, Toms River
4 Places to Visit:
The Point Pleasant and Seaside Heights Boardwalk. Any mental image you have of the Jersey Shore boardwalk likely comes from Point Pleasant and Seaside Heights. Food, arcade games, boardwalk rides and beach activities abound here.
Downtown Red Bank. The best "walking town" south of Jersey City is Red Bank. Check out some of Red Bank's diverse restaurants, then end your meal with a local ice cream or patisserie shop. Director Kevin Smith's "Jay & Silent Bob's Secret Stash" store is also located here.
The Stone Pony. Arguably the most famous live music venue in NJ. The Stone Pony is a cornerstone of Asbury Park culture. The venue has helped launch the careers of Bruce Springsteen, Jon Bon Jovi and Steve Van Zandt.
Atlantic City Casinos. Fair warning — some areas of Atlantic City outside the casinos are best avoided. Find a casino with dedicated parking and enjoy a boisterous (well-contained) nightlife experience.
If You're Moving to South Jersey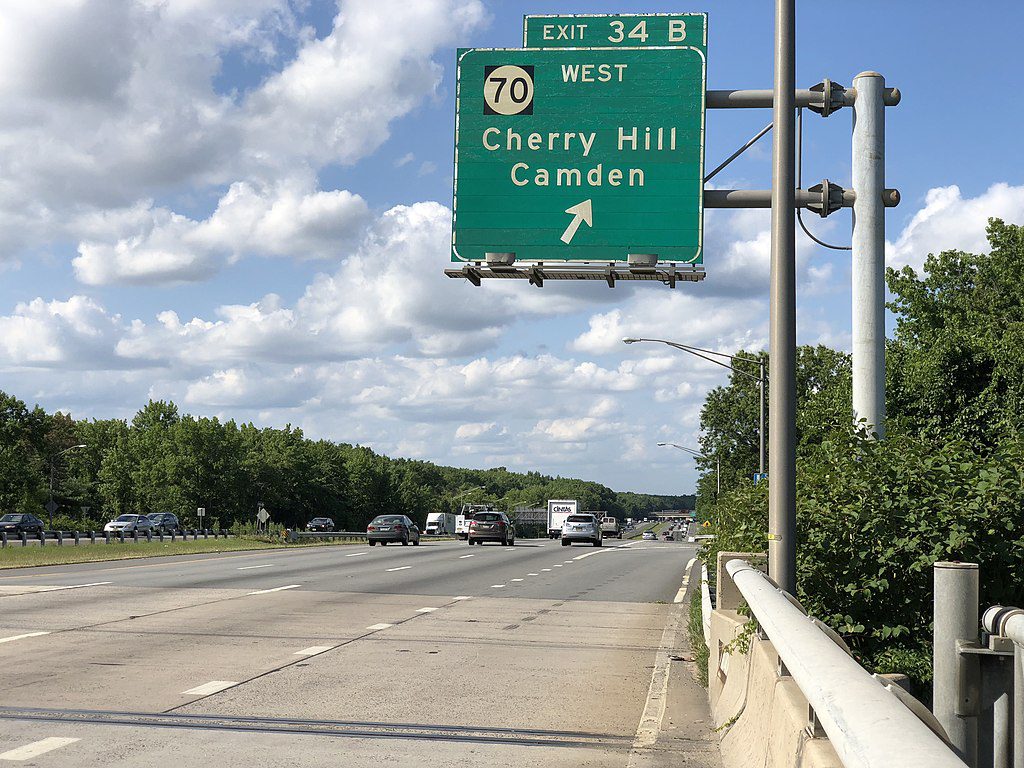 Overview: South Jersey is far more an extension of Philadelphia than of New York. The region is heavily based in agricultural industries, thanks in large part to the Pine Barrens' 1.1 million acres of land. As a result, berry farms and wineries are abundant here. Outside of Camden, many larger towns in South Jersey are based around a single local highway and strip malls — Williamstown and Marlton, for example.
Most major state highways run east-west in South Jersey. The NJ Turnpike, Garden State Parkway and Route 55 are the main north-south thoroughfares. If you're looking for bustling city life, you're best suited looking further north. If you like massive state forests, farmland, and small towns, you'll love it here.
Regional Highlights: The Route 70 corridor from Brick to Philadelphia is a lovely trip through the upper part of South Jersey. It's a great "entry point" into the region's best features. Similarly, Route 42 (and the Atlantic City Expressway) offers a glimpse at some key South Jersey towns.
There's more to see here than Cape May and Camden. Cherry Hill is a wonderful place to explore in the Philadelphia suburbs. The southernmost Jersey Shore points are exquisite — Avalon and Stone Harbor are two of NJ's most beautiful towns. If you like exploring nature, check out Wharton State Forest and Brendan T. Byrne State Forest.
Notable Cities: Cape May, Camden, Cherry HIll
4 Places to Visit:
Six Flags Great Adventure and Hurricane Harbor. If you're looking for fun things to do in New Jersey in the summer, New Jersey's premier theme park destination, Six Flags offers 3 ways. Great Adventure is a wonderful theme park, Hurricane Harbor is a sprawling water park, and Six Flags also offers a safari adventure.
Camden Adventure Aquarium. Camden's Adventure Aquarium contains over 15,000 aquatic animals, including the Northeast's largest collection of sharks. The Shark Bridge and Shark Tunnel offer one-of-a-kind ways to experience the aquarium's inhabitants.
Cape May County Park and Zoo. The Cape May Zoo is free to enter and open 364 days a year (aside from Christmas Day and inclement weather days). Check out over 550 animals representing 250+ species.
Moreys Piers. South Jersey's answer to boardwalk amusement rides, Morey's Piers is a longstanding carnival pier in Cape May. It's a must-visit destination for those visiting Cape May and Wildwood.
The Best Things About New Jersey
Why is NJ Called The Garden State?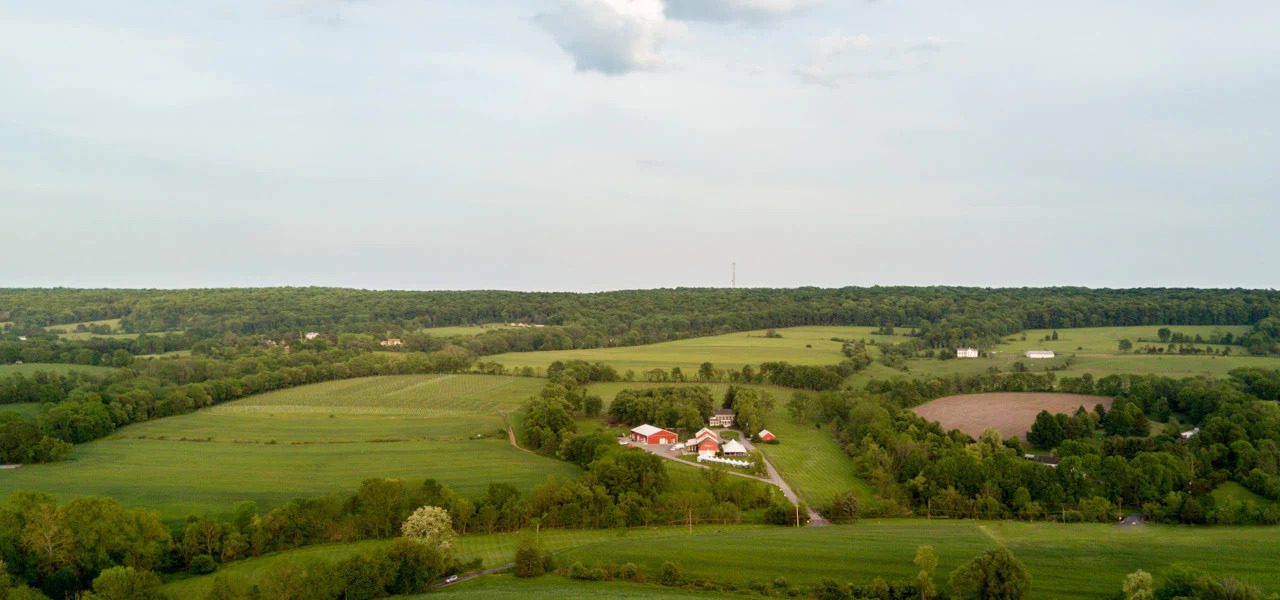 Don't be swayed by the urban industrial image of the New Jersey Turnpike and the Manhattan suburbs — New Jersey is one of America's most agriculturally diverse states. NJ ranks #2 in the United States in land dedicated to parks (only Alaska has more). Over 1.57 million acres — 34% of the state — is preserved land.
As of 2023, New Jersey features 11 state forests and 34 state parks. The state's Department of Environmental Protection has officially designated 15% of the state as protected land.
Those facts mean that NJ will continue to be the Garden State for centuries to come.
Staple crops include blueberries and cranberries, most of which are grown in the southern half of the state. NJ produces over 50 million pounds of cranberries each year, and even hosts a Cranberry Festival.
A growing beneficiary of NJ's agricultural heritage is the wine industry. Over 75 wineries will call New Jersey home by 2024, thanks to its 5 distinct growing regions and ideal blend of soil and climate. New Jersey wineries draw comparisons to France, Portugal and central Europe due to similar growing conditions.
New Jersey: The Land of Diners and Malls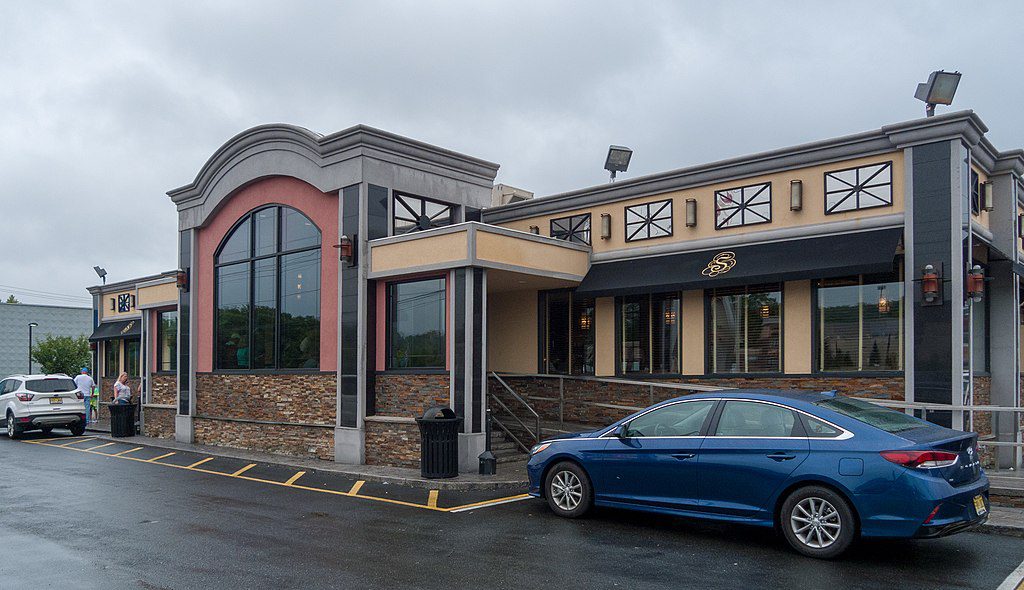 The stereotypical view of New Jersey as a land of diners and malls isn't far off. If you're moving to New Jersey, get ready to experience more diners than any other U.S. state, and the most malls per square mile in America.
It's difficult to find a prominent NJ town without a "favorite local diner" (or two). Diner menus offer a bit of everything — want an omelet at 7 pm? Steak and a milkshake for breakfast? Your local diner has you covered. Diner hours are generally extended, if not 24 hours.
There are certainly famous NJ diners, like Tops Diner in Newark or Tick Tock Diner in Clifton. But outstanding diners are everywhere in Jersey. Try the Rainbow Diner in Brick (Ocean County) or Lamp Post Diner in Clementon (Camden County), for example.
Much like diners, malls and strip malls are synonymous with the Jersey lifestyle. American Dream Mall in East Rutherford is the largest mall on the East Coast, but the rest of the Garden State is dotted with fantastic mall options.
Like luxury shopping? Short Hills Mall is the place for you. If you want huge malls with great variety, Garden State Plaza and Bridgewater Commons are solid picks. If you're further south, Mercer County offers a diverse selection of malls on Route 1 — Quaker Bridge Mall and Princeton Marketfair, to name a few.
New Jersey is a State of Many Firsts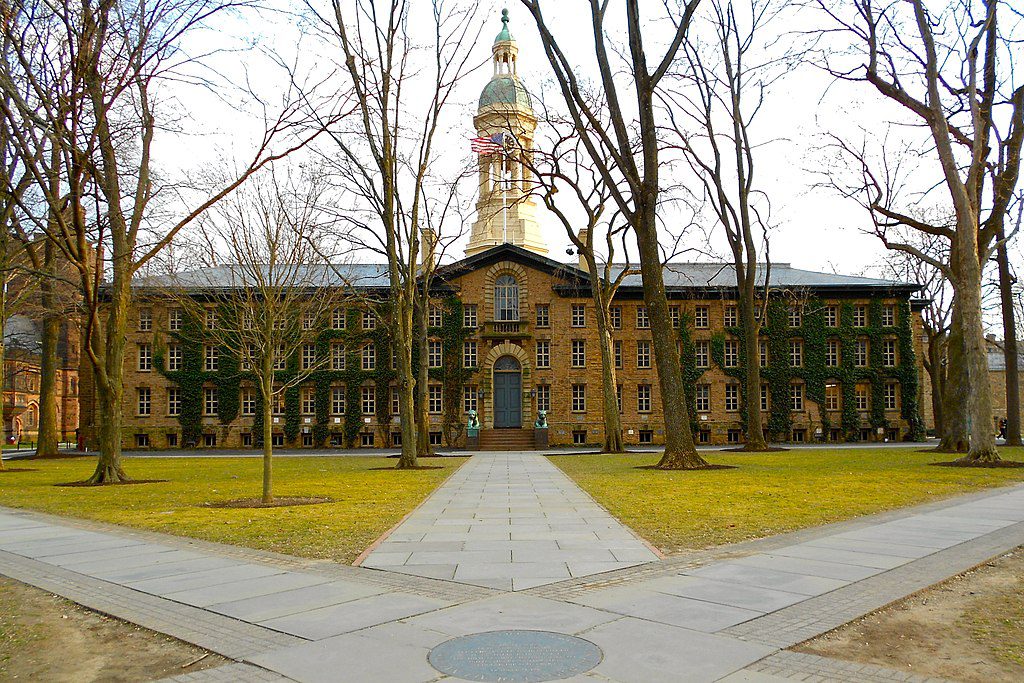 Delaware — NJ's neighbor to the south — is known as the First State. But New Jersey is a state of many "firsts" in its own right.
New Jersey was the first state to sign the Bill of Rights.
The first professional baseball game was played in Hoboken in 1845.
The first ever intercollegiate football game was played in New Brunswick in 1869.
Princeton University also fielded the first American cheerleading squad.
Camden was the site of America's first drive-in movie theater.
Atlantic City opened the first public boardwalk in America in 1870.
Atlantic City also hosted the first-ever Miss America pageant.
Cape May is widely considered America's first public seaside resort.
The first full dinosaur skeleton found in American soil was discovered in New Jersey.
The Great New Jersey Debates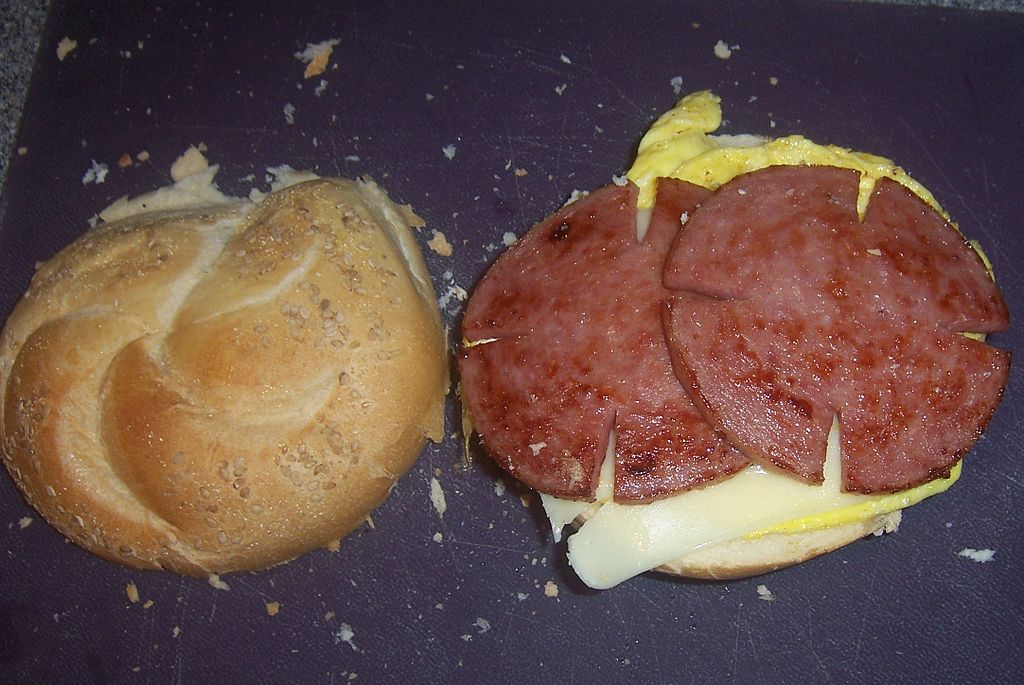 These "great debates" are all in good fun among NJ residents — usually. If you hear one come up in conversation, now you'll know what people are talking about!
Is There a Central Jersey?
For years, NJ residents divided the state into "North Jersey" and "South Jersey". Simple as that.
In recent years, the fight for a designated "Central Jersey" has gained steam. Residents of this region don't feel they innately relate to north or south Jersey. Some have gone so far as to seek official recognition through a "Central Jersey bill".
If you live in Hunterdon, Somerset, Union, Ocean, Monmouth, Mercer or Middlesex County, chances are you'll find yourself caught in this debate one day.
The Pork Roll vs. Taylor Ham Debate
Trenton resident John Taylor invented a new cut of meat in 1856. He called it Taylor Ham. That should be the end of the story — but nothing in New Jersey is that simple.
In 1906, the U.S. Government declared that ham is a specific cut of pork. As a result, Taylor changed his food product's name to pork roll. South Jersey buyers adopted the new name, but North Jersey consumers stuck with the original.
And so, the great Taylor Ham or Pork Roll debate rages to this day. It's best to choose a side based on where you live.
Fast Facts About Living in New Jersey
You'll Never Pump Your Own Gas
It's been illegal to pump your own gas in New Jersey since 1949. If you're caught, you could face a $500 fine.
If you're not from NJ, this is certainly an adjustment. But New Jersey residents get accustomed to it quickly. In fact, a 2022 poll found 73% of state citizens prefer having their gas pumped for them.
(Wait until that first bitterly cold or rainy day — you'll start to agree, too.)
Famous People Born in New Jersey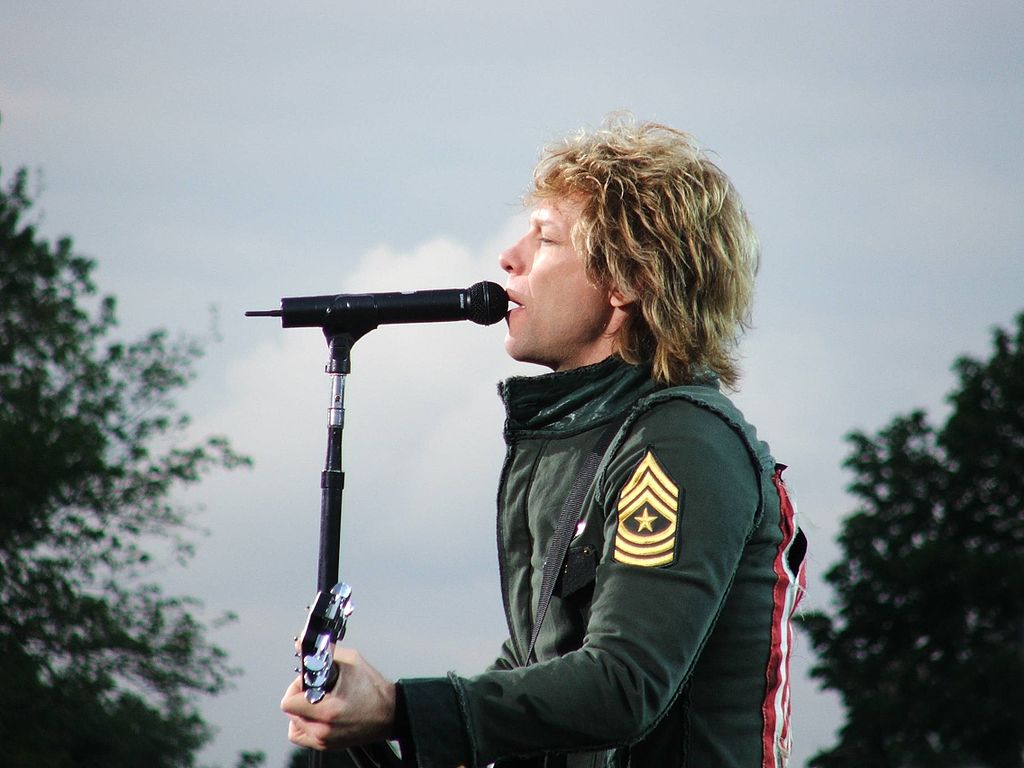 Many prominent Americans were born in the Garden State. The list of people born in New Jersey features former Presidents, politicians, musicians, actors, athletes and entertainers.
President Grover Cleveland was born and died in NJ (Caldwell and Princeton, respectively). The Grover Cleveland Birthplace still stands as a national historic site on Bloomfield Avenue in Caldwell, New Jersey.
Here's a list of notable people born in New Jersey:
President Grover Cleveland
Bruce Springsteen
Frank Sinatra
Jon Bon Jovi
Jack Nicholson
Meryl Streep
Bruce Willis
John Travolta
Danny DeVito
Derek Jeter
More Fun Facts About the Garden State
If you've played Monopoly, then you know Atlantic City.
The creators of Monopoly named each of its streets after actual streets in Atlantic City, NJ. Visit AC and find Baltic Avenue, New York Avenue and Ventnor Avenue for yourself.
Thomas Edison's inspirations at Menlo Park.
Thomas Edison filed numerous patents and spawned incredible inventions from his Menlo Park laboratory. You can tour the site of these historic achievements in the Edison, NJ area — it's a great family day trip.
296 Revolutionary War battles took place in New Jersey.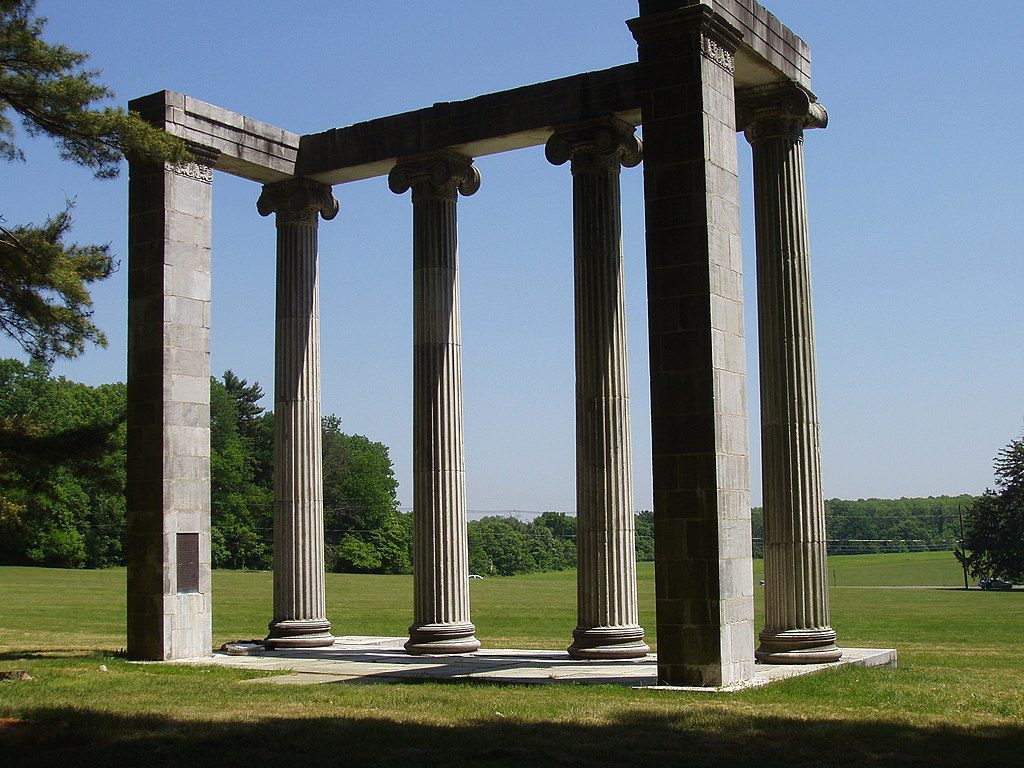 So many crucial Revolutionary War moments happened in NJ, portions of 14 counties are designated as the Crossroads of the American Revolution National Heritage Area.
These 296 battles include 90 formal military engagements. The major battles of Princeton, Trenton and Monmouth happened here. George Washington's famous crossing of the Delaware River began in NJ, and his troops spent a difficult winter in Jockey Hollow outside Morristown.
"What exit are you from?"
If you live near the Garden State Parkway or New Jersey Turnpike, you'll hear this question a lot. Many New Jerseyans even display "their exit" on bumper stickers.
When someone asks what exit you're from, it's a shorthand way to find out more about you based on where you live.
Welcome to New Jersey!
If you're moving to New Jersey, we hope you love the Garden State. There's so much to do, see and explore here. Whether it's popular cities like Hoboken and New Brunswick, enjoying all four seasons in state parks, or walking the boardwalks of the Jersey Shore, you'll never be bored living in New Jersey.