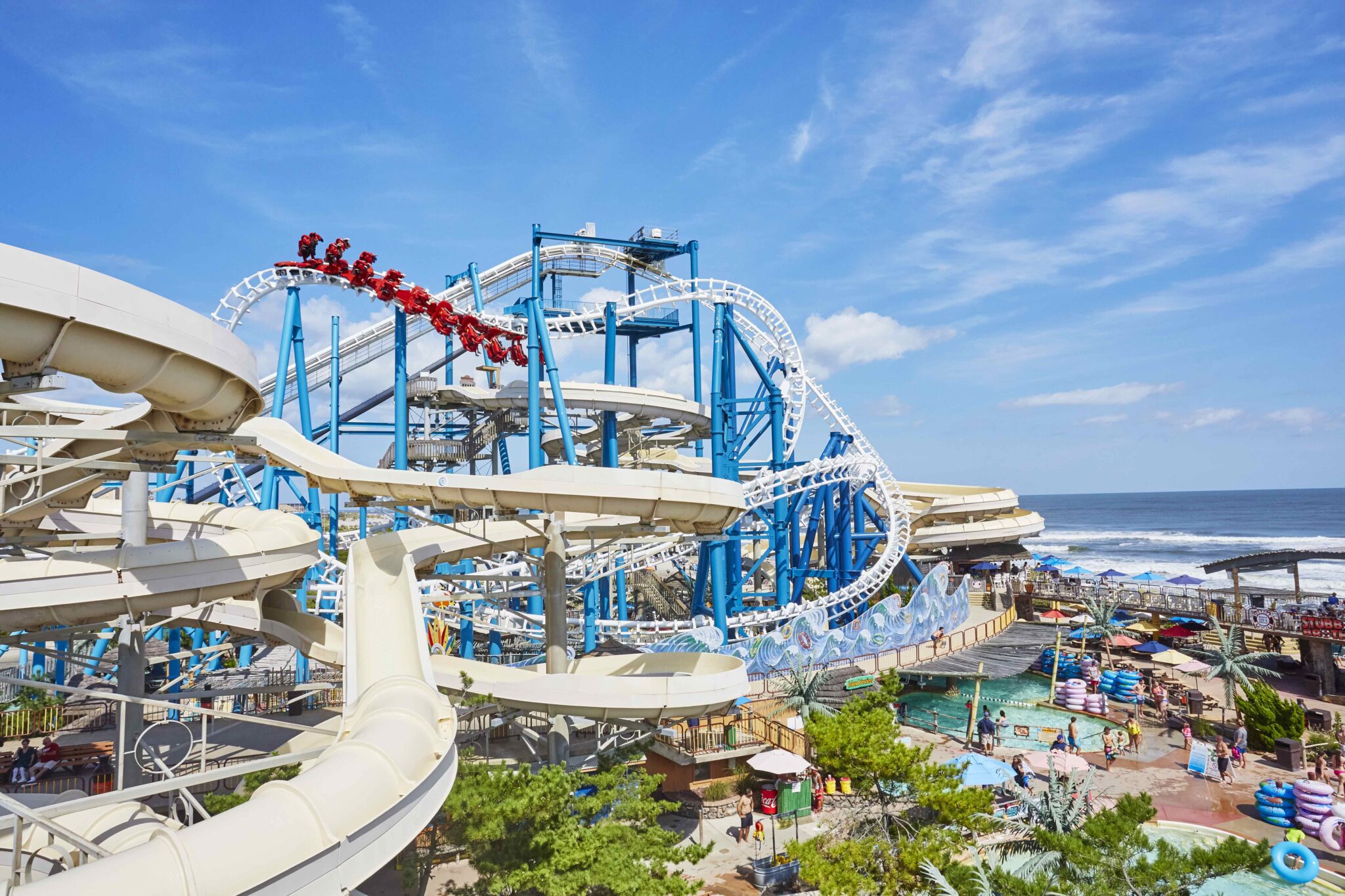 There's nothing like the Jersey Shore in the summertime. But summer fun in the Garden State is so much more than Asbury Park, Atlantic City and Point Pleasant! No matter what county you visit, you're bound to find fun things to do in New Jersey in the summer.
Fun means different things to different people, of course. You might be a beach bum, or you might prefer a walk through a peaceful nature preserve. Maybe you want a relaxing cocktail cruise on the bay, or maybe you need fun and games for the kids.
The goal of this article is to provide you with 20 fun, diverse destinations for summer entertainment in New Jersey. From Jersey City to Cape May, you'll find a variety of options for kids, adults, families and couples to enjoy the summer in New Jersey 2023.
Your fun summer activities NJ offers are broken down by region — North Jersey, Central Jersey and South Jersey. Let's kick off this big list of summer fun with some things to do in North Jersey!
Fun Things to Do in North Jersey in the Summer
Liberty State Park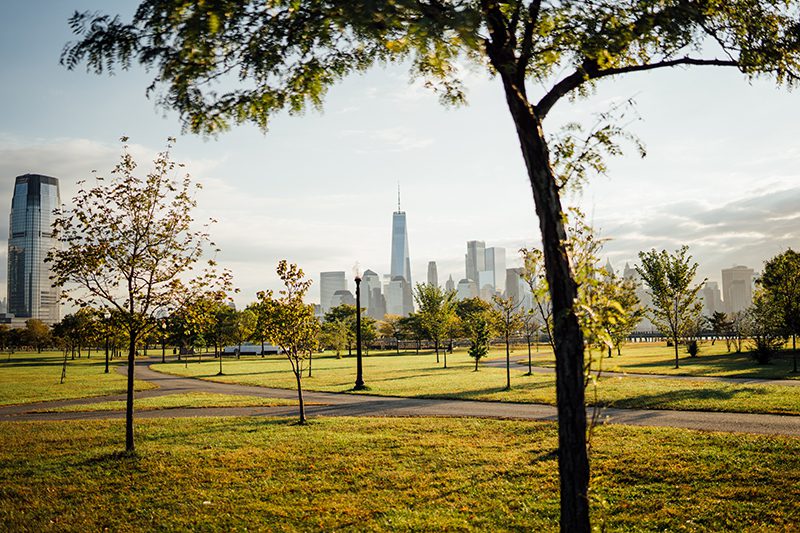 Where: 1 Audrey Zapp Drive, Jersey City
What: State park with gorgeous views of New York City — and plenty to do
How many public parks come with a backdrop of the Statue of Liberty and the Manhattan skyline? Enjoy 1,122 acres of open space with 300 acres developed specifically for public use. Liberty State Park provides a green urban oasis for fishing, crabbing, picnics, and special use permits.
The west end of the park is home to Liberty Science Center. It houses a variety of exhibits for scientists of all ages — check out their Exhibits page for details on current offerings. The Jennifer Chalsty Planetarium is a must-see attraction, and LSC After Dark offers a new atmosphere to experience science.
Visitors to Liberty State Park can use it as a launching pad to other amazing summer destinations. The park offers ferry service to Ellis Island and the Statue of Liberty. It also houses the Empty Sky 9/11 Memorial.
https://nj.gov/dep/parksandforests/parks/libertystatepark.html
Hoboken Paddle Boating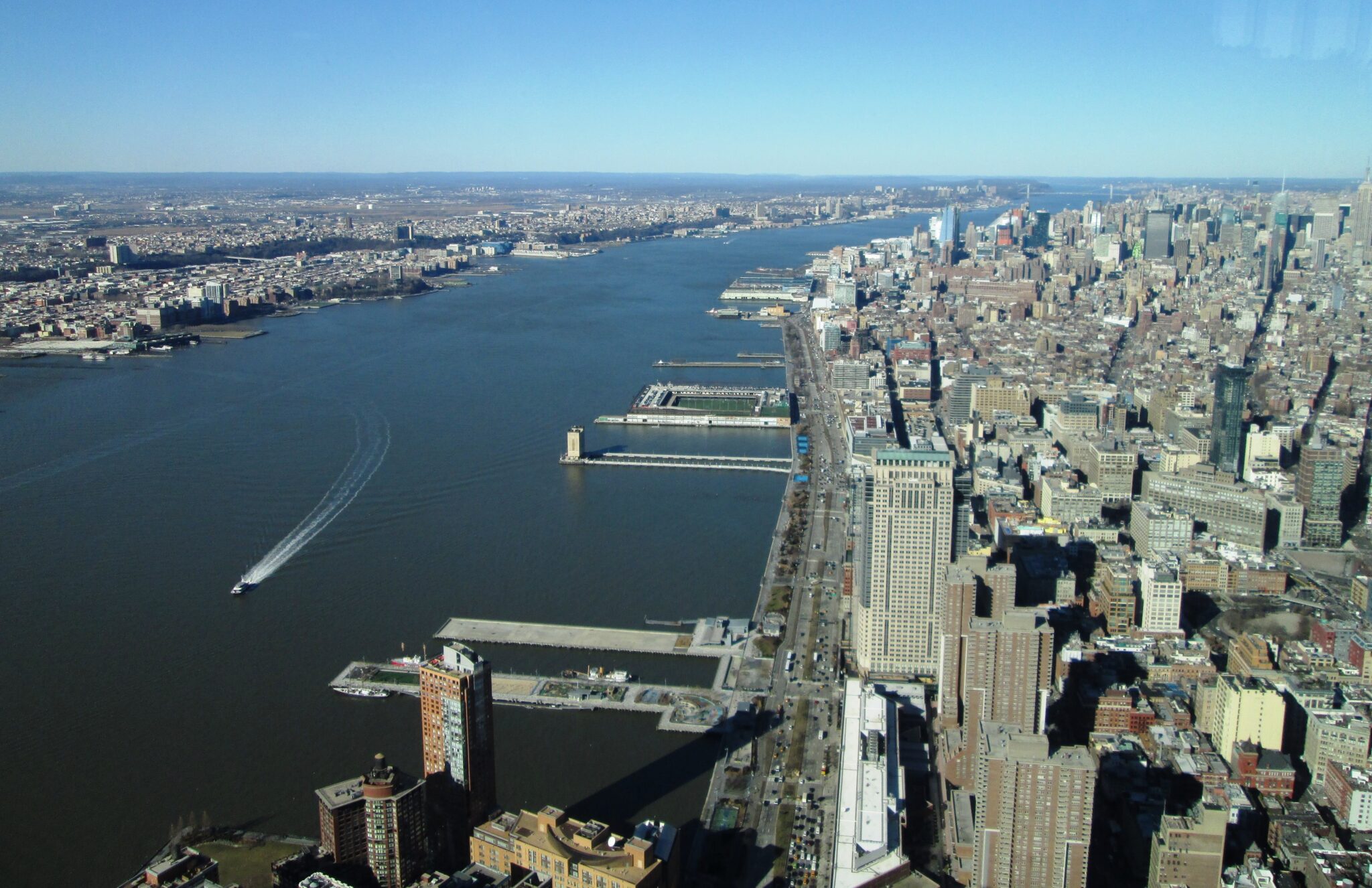 Where: Various locations, Hoboken
What: A fun way to get some exercise and see the Hudson River
You don't have to hit the Jersey Shore to get on the water this summer. Hoboken offers a variety of athletic activities on the Hudson River. Try out paddle boating for some great exercise with unbeatable views.
From NYC Cycleboats to Resilience Paddle Sports, there's no lack of options for Hoboken paddle boat rentals. Cycleboats represent a different kind of paddle boat experience — join a group of 16+ people for a group pedaling experience with a mahogany bar, Bluetooth and places to relax when you need a break.
If paddle boats aren't your thing, take a kayak or paddleboard out on the Hudson River for the afternoon and take in the beautiful scenery.
American Dream Mall, Nickelodeon Universe + DreamWorks Water Park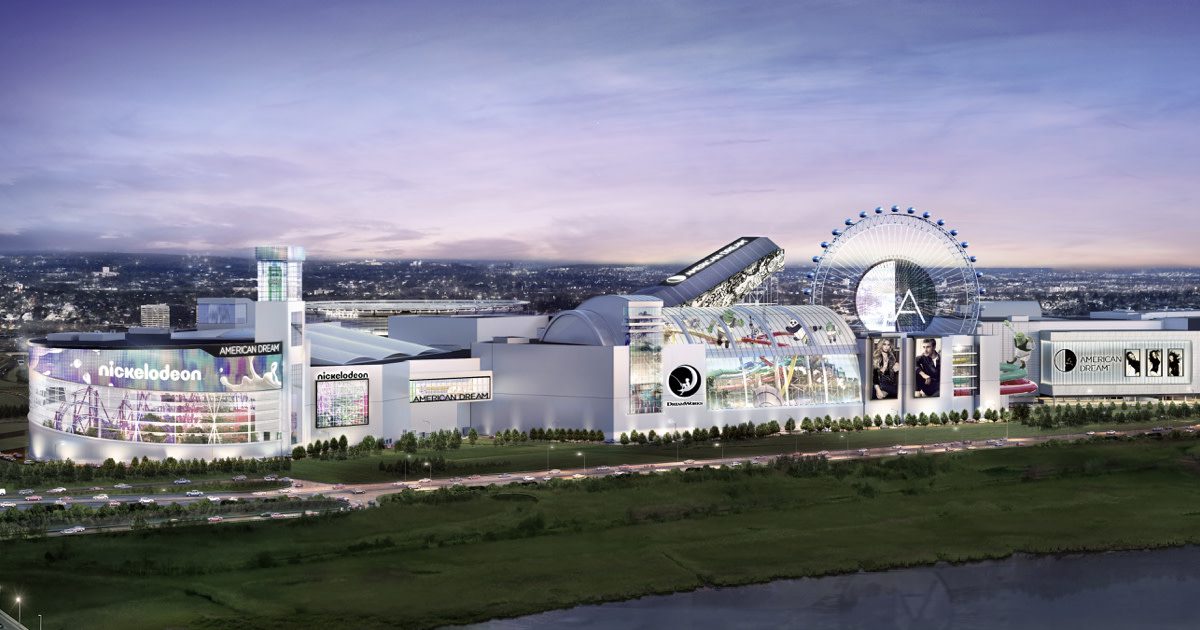 Where: 1 American Dream Way, East Rutherford (The Meadowlands)
What: A jaw-dropping mall and water park that packs fun for the whole family
North Jersey residents know it took a long time for American Dream to open. Well, it's here — and it's worth the wait. With 3 million square feet of retail space, 33,000 parking spaces and over 450 stores and services, there's guaranteed to be a fun thing for everyone in your group to do here.
Don't want to shop? That's fine. Check out Nickelodeon Universe, the biggest indoor amusement park in the Western Hemisphere. DreamWorks Water Park is the largest indoor water park in North America. And Big Snow is America's only indoor, year-round ski and snow resort.
Enjoy LegoLand, an indoor ice skating rink, bowling alley, blacklight mini golf, indoor rock climbing, a mirror maze, a trampoline park, and an aquarium experience center. Then, grab a bite at one of American Dream's 100+ dining options. There's so much to do, American Dream offers discount stays at participating local hotels.
https://www.americandream.com/
NJ/NY Gotham FC — NWSL Women's Soccer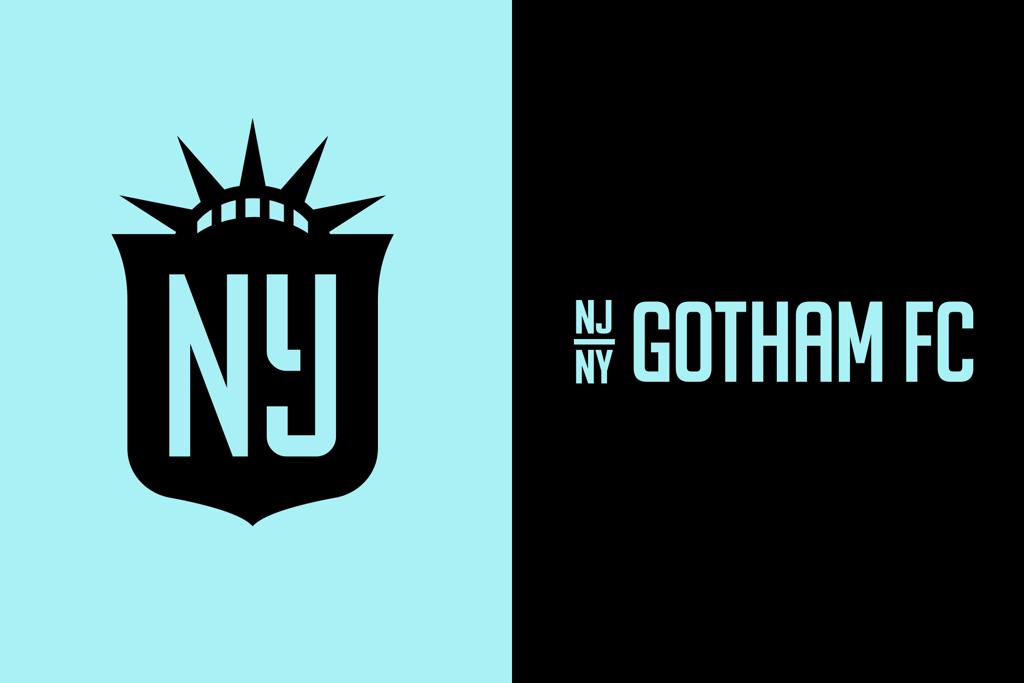 Where: Red Bull Arena, 600 Cape May Street, Harrison
What: The premier professional women's soccer team in NJ/NY playing in America's top league
The NWSL is America's top professional women's soccer league. The official New Jersey/New York club, Gotham FC, plays its home games at Red Bull Arena in Harrison.
Gotham FC features some world-class players, including US National Team member and 2-time World Cup winner Kelley O'Hara. The atmosphere at NWSL games is diverse and electric, and chances are you'll see famous faces "across the pitch". Other NWSL players include Alex Morgan, Megan Rapinoe, Sophia Smith and Trinity Rodman.
Tickets start at under $20, making a trip to see NJ/NY Gotham FC affordable for the whole family.
Wild West City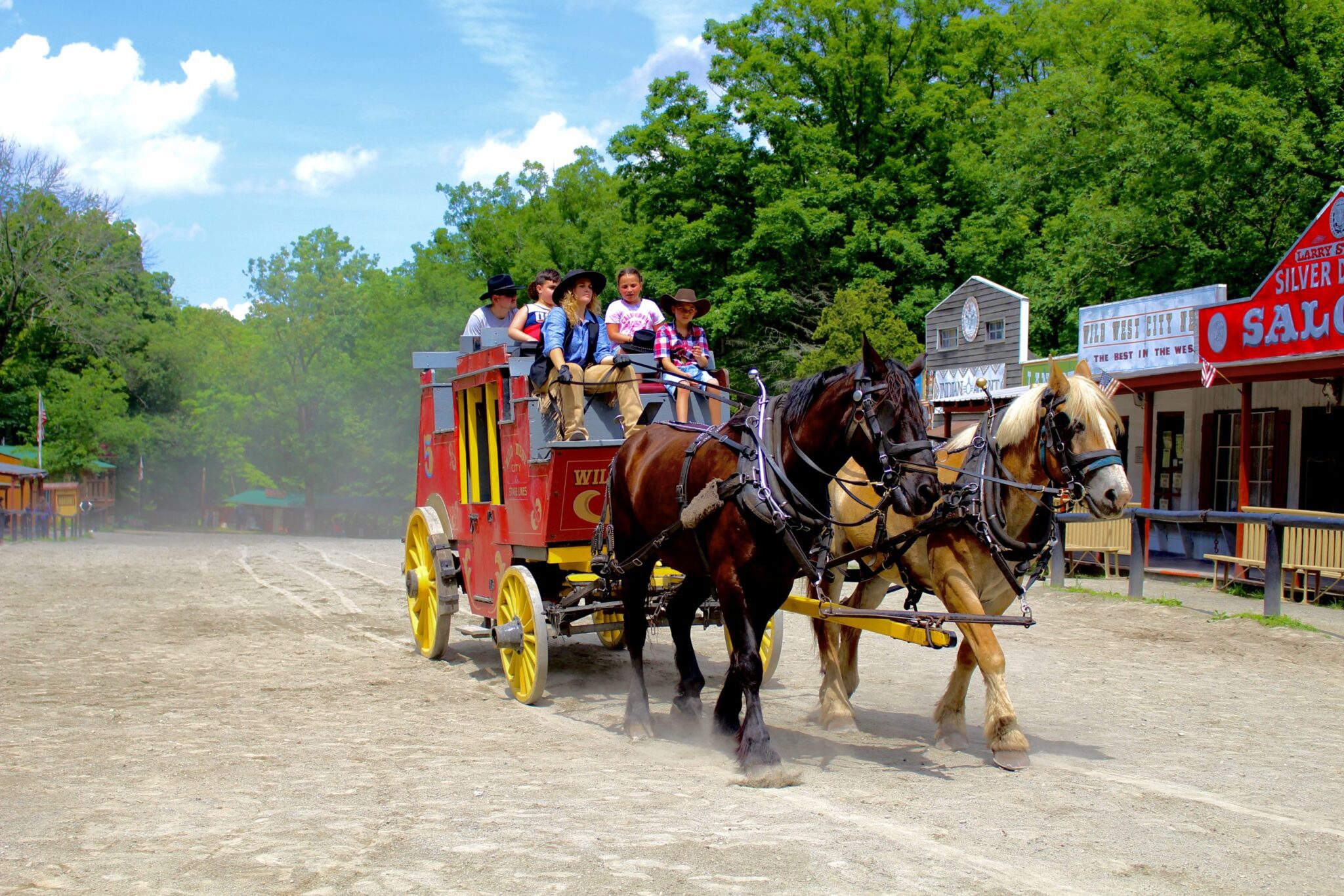 Where: 50 Lackawanna Drive, Stanhope
What: A throwback Western theme park with rides, attractions and shows
Wild West City is an interactive theme park that brings tales of the American Wild West to life. If you want a break from modern life, a day trip to Wild West City is one of the best things to do this summer.
Revisit the United States' frontier days with stage coach, train and pony rides. Take your kids panning for gold, visit the barnyard, and engage in historical demonstrations like the blacksmith shop and chuckwagon camp.
The highlight of Wild West City is its array of shows and performances. See staged shootouts, horse riding shows, and Wild West dramas and comedies on Main Street.
Sterling Hill Mine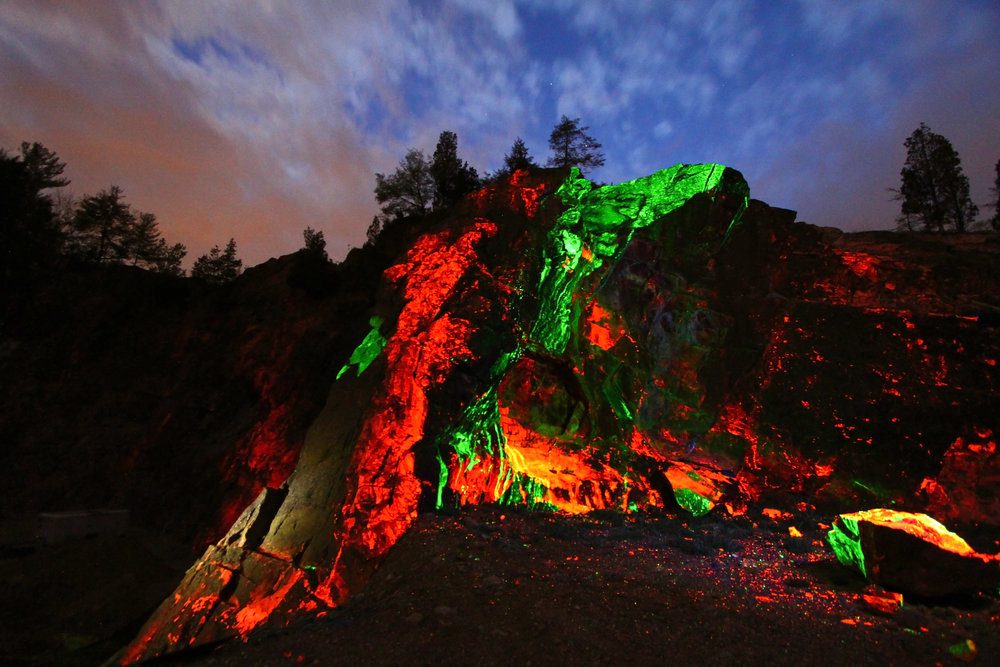 Where: 30 Plant Street, Ogdensburg
What: Tour the science and history behind a working mine — go underground and collect glowing rocks!
A guided tour of Sterling Hill Mine is a unique way to spend a summer day. Start with a tour of the mining museum, where you'll learn about the history of New Jersey mining culture.
From there, you'll go underground (safely) and see the preserved mine's first level. The guide will show you how the miners worked and where they operated. At the end, take a piece of fluorescent zinc home with you from the mine's Rainbow Tunnel.
Guests 13 years and older enter for $14, with discounts available for seniors and children.
https://www.sterlinghillminingmuseum.org/
Waterloo Village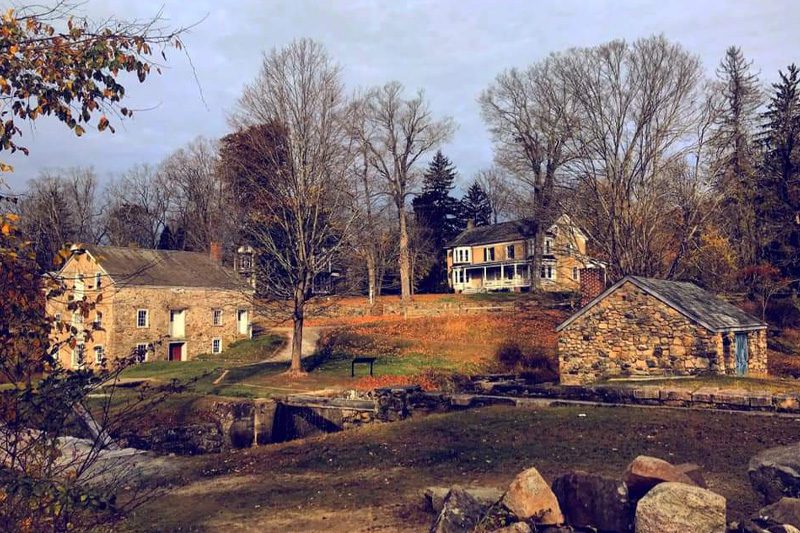 Where: 525 Waterloo Road, Stanhope
What: A restored 19th century canal town with historical buildings and re-enactments
Waterloo Village has gone from NJ ghost town to a brilliant historic site in Allamuchy Mountain State Park. Today, Waterloo is home to historic houses, Native American heritage exhibits, re-enactments, and a working mill.
The Fields at Waterloo offers a 25 acre event space for concerts, festivals, food and rentals.
Wildlife enthusiasts visit Waterloo Village for its abundance of native plants and wildflowers, as well as animal life. Winakung Forest is a native woodland with cultural ties to the Lenape Native Americans that nature lovers should visit.
https://nj.gov/dep/parksandforests/historic/waterloovillage.html
Fun Things to Do in Central Jersey in the Summer
Six Flags Hurricane Harbor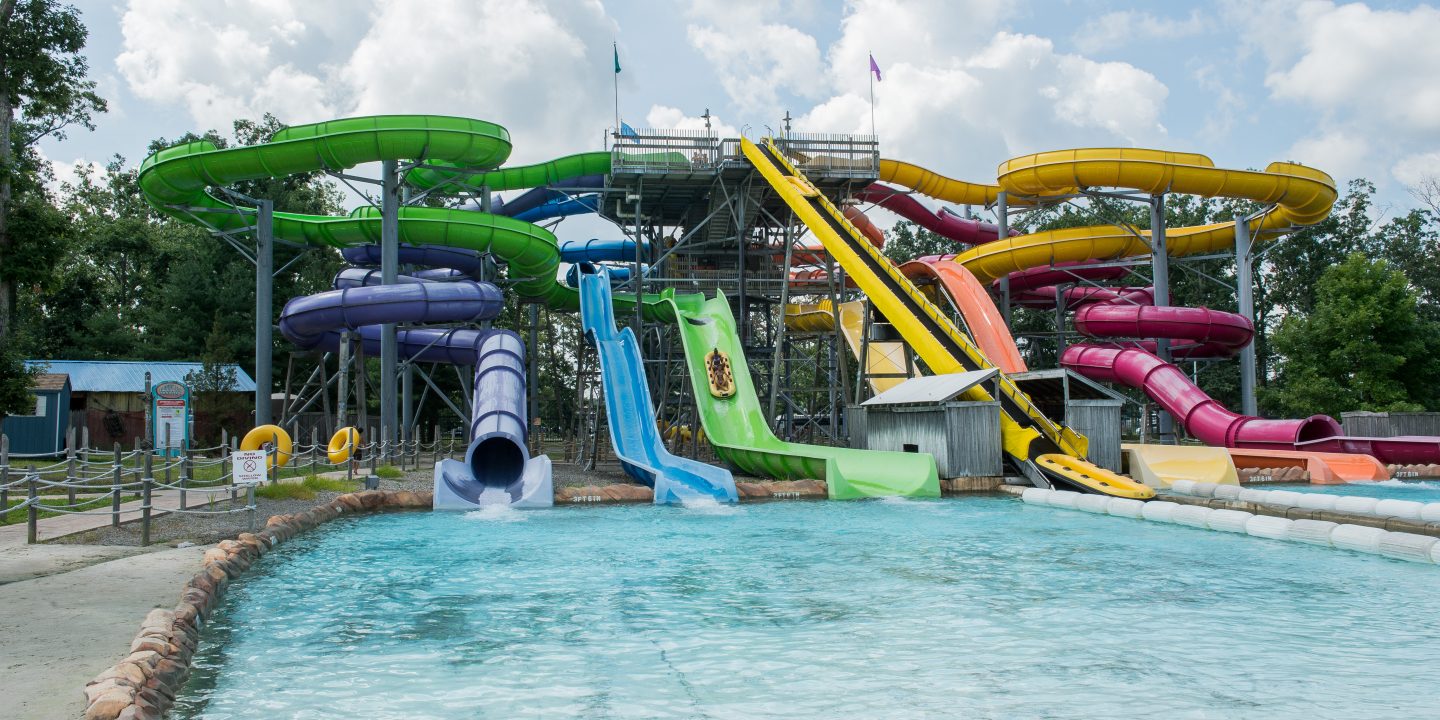 Where: 1 Six Flags Boulevard, Jackson
What: A wildly popular water park with rides, slides, pools and more
From thrill rides to relaxing pools, kids' slides and family rides, Six Flags Hurricane Harbor is a refreshing way to spend your summer day in Jackson, NJ.
The centerpiece of Hurricane Harbor is its thrill rides. Waterslides like Cannonball, Wahini and Jurahnimo Falls offer heart-stopping acceleration, steep drops and raft-free twists and turns. Hurricane Mountain offers six slides with five-story heights and varying speeds.
Families with small children love the shallow pool of Discovery Bay, complete with climbing nets and water blasters. Tickets are separate from Six Flags Great Adventure, and season passes are far more financially reasonable.
https://www.sixflags.com/hurricaneharbornj
Grounds for Sculpture
Where: 80 Sculptors Way, Hamilton Township
What: A museum, arboretum and sculpture garden with some unique — and big — sculptures
Grounds for Sculpture features over 300 contemporary sculptures across 42 landscaped acres of Mercer County. Founder J. Seward Johnson opened the Grounds in 1992 on the former New Jersey State Fairgrounds. Johnson intended the space as a site for contemporary sculpture and artwork.
Over the next 30 years, Grounds for Sculpture blossomed into a non-profit organization which has featured over 700 artists. Today, the site shows the artwork of 150 artists like Anthony Caro, Beverly Pepper and Kiki Smith. The Grounds also feature multiple gardens rich with tree varieties and wildflowers.
https://www.groundsforsculpture.org/
Jenkinson's Boardwalk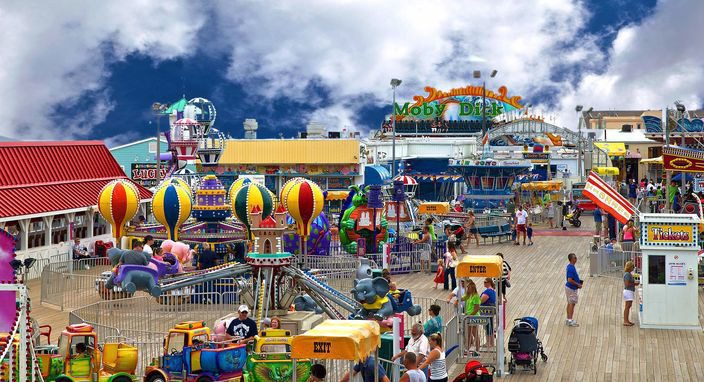 Where: 300 Ocean Avenue N, Point Pleasant Beach
What: The go-to "pleasure pier" on the Jersey Shore, with fun for families and adults
Jenkinson's Boardwalk at Point Pleasant Beach is a hub for family activities by day and bar parties by night. Along with Long Beach Island and Seaside Heights, Jenkinson's is at the heart of the summertime Jersey Shore experience.
During the day, take the kids out for classic boardwalk games and arcades. Adventure Lookout offers a challenging ropes course for kids that overlooks the Atlantic Ocean. Jenkinson's Aquarium showcases animals, their habitats, and the effort to protect and conserve their ecosystems.
By night, Jenkinson's Pavilion mixes live bands and DJs with drinks, light shows and a party atmosphere. Jenk's Club brings one of the East Coast's premier summer nightlife parties seven days a week.
Somerset Patriots Baseball
Where: 1 Patriots Park, Bridgewater
What: A fantastic minor league ballpark with great amenities, parking, and interactive fun
New Jersey is full of fantastic minor league and independent baseball teams. As the Double-A affiliates of the New York Yankees, the Somerset Patriots combine a winning tradition with a fantastic minor league ballpark. This combination makes a Patriots game one of the best things to do in New Jersey this summer.
It's so much fun to watch future Major League Baseball players climb the ranks. 19 Somerset Patriots players have reached MLB since 2021, including current Yankees shortstop Anthony Volpe. Major stars like Giancarlo Stanton and Corey Kluber have completed rehab assignments in Bridgewater.
TD Bank Stadium itself is a fun blend of modern amenities and classic ballpark features. Single-game tickets begin at $14.50, with half and full-season ticket plans available.
Middlesex County Fair
Where: 655 Cranbury Road, East Brunswick
What: A 4-H driven fair with rides, attractions, games, food and plenty of animals
This Central Jersey fair spans the massive Middlesex County Fairgrounds for one week in August (check this year's schedule for dates). Over the week, the Middlesex County Fair attracts 70,000+ annual guests with its variety of attractions, vendors, rides and shows.
The highlight of the fair is the 4-H presence. 4-H brings multiple activities to the fairgrounds, including archery, a small animal petting zoo, horse shows and demos, and livestock animal feeding. On the far end of the fairgrounds, enjoy amusement park rides, classic fair food, live music, entertainment, and farm exhibitions.
Ticket information and exhibitions vary by year, so check the website for updated information.
https://middlesexcountyfair.com/
Silverball Museum Arcade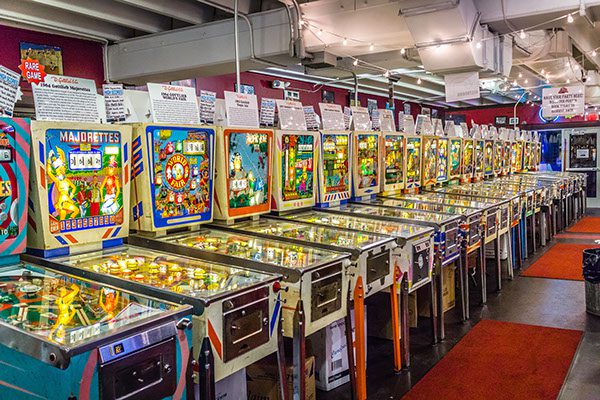 Where: 1000 Ocean Avenue N, Asbury Park
What: A retro museum and arcade in one, where you can play the classic pinball and arcade games
There's so much to do in Asbury Park in the summer — there could be a whole article dedicated to summer activities in towns like Asbury and Seaside Heights. So let's pick one unique destination for a new summer experience in Asbury Park.
If you think retro games are the best things about the Jersey Shore, Silverball Museum Arcade is for you. Silverball provides a fun overlap between museum and arcade — not only do visitors see classic pinball and arcade games, they get to play them as well.
Silverball's Asbury location has hundreds of pinball machines, arcade cabinets and skee ball alleys available. Visit for the day, or plan a unique party for friends and family.
https://www.silverballmuseum.com/asbury-park/
Duke Farms
Where: 1112 Dukes Parkway N, Hillsborough Township
What: Over 1,000+ explorable acres of nature preserve with gardens, geocaching and bike rentals
Duke Farms is the centerpiece of the Doris Duke Foundation, committed to the creative and sustainable future of the planet. The farms cover 2,700 acres (1,000+ of them explorable), with 523 plant species and 247 bird species on the premises.
One of the best things about Duke Farms is the Orchid Range. It's a gorgeous indoor facility with two displays, one for subtropical orchids and one for tropical varietals. Be sure to plan your visit around the chance to see the Orchid Range.
Bike rentals are available to travel the Duke Farms facility with ease and get some exercise. There are also two geotrails, where fans of geocaching can engage in a special challenge set forth by the staff.
Fun Things to Do in South Jersey in the Summer
Cruisin' Tikis South Jersey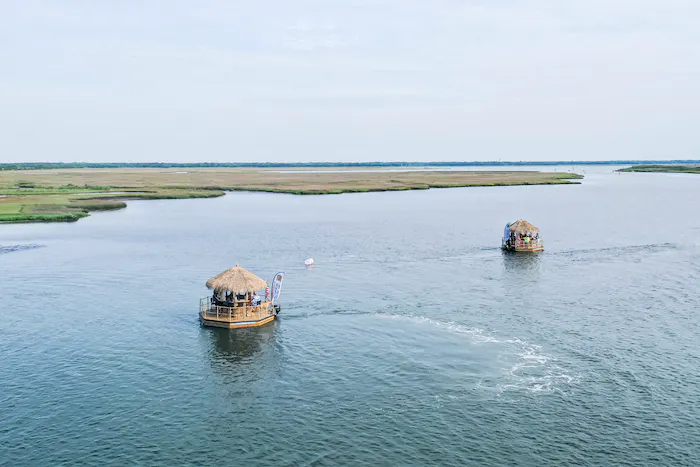 Where: 324 42nd Place, Sea Isle City // 9211 Amherst Ave, Margate
What: Polynesian-style tiki boat cruises along South Jersey's beautiful back bays
Cruisin' Tikis has locations from the Bahamas to the East Coast. Fortunately, that includes 4 locations at the Jersey Shore — including Sea Isle City and Margate. (If you're further up the coast, check them out in Point Pleasant and Long Beach Island.)
Cruisin' Tikis offers six-person cruises along the back bays of Margate and Sea Isle City. Cruises last between 1 ½ and 2 hours, and come with a captain, crew and ice coolers. Bring the party with you — these tikis feature Bluetooth speakers and plenty of space to stow away your food and cocktails.
You can take a tiki cruise at any time of day. From Morning Mimosas to Twilight Tiki, the company offers boats and crews for your private party needs.
https://www.cruisintikissouthjersey.com
Cape May County Park and Zoo
Where: 707 US-9 North, Cape May
What: A free park and zoo with animal encounters, guided tours and fitness trails
If you want a fun and free South Jersey summer excursion, check out the Cape May County Park and Zoo. Admission to both the park and zoo is free, as is parking for all personal vehicles (with a charge for buses only).
The zoo houses a wide variety of animals that kids and adults will enjoy. Check out African lions, monkeys, camels, giraffes, zebras and more. If you prefer the park, take a walk or jog on its fitness trails, play a round of disc golf, or rent a pavilion for your picnic lunch.
Cape May Zoo is open from 10:00 am – 4:30 pm, while the park is open from 7:00 am until dusk.
https://capemaycountynj.gov/1008/Park-Zoo
Moreys Piers & Beachfront Water Park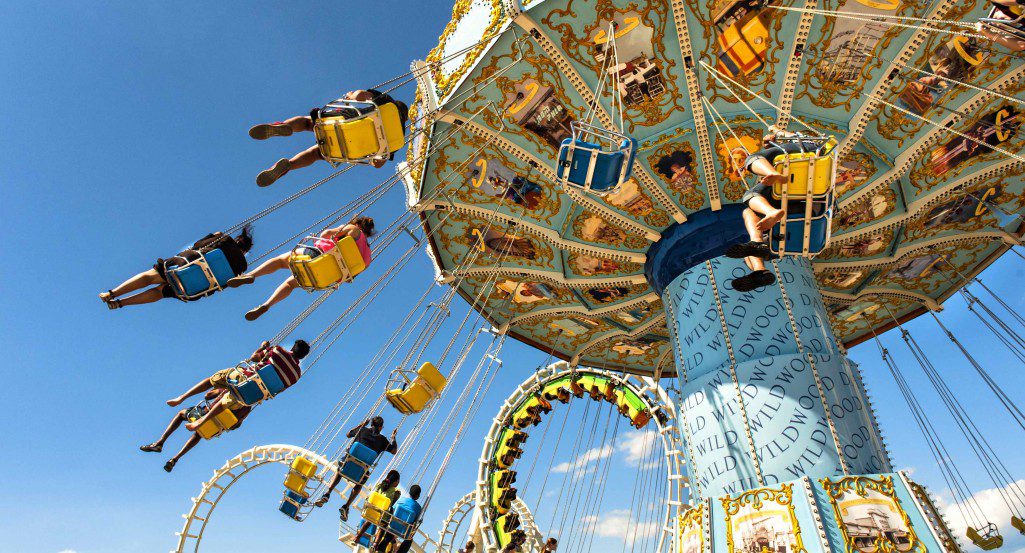 Where: 3501 Boardwalk, Wildwood
What: Home to two water parks, amusement piers and amusement rides
Morey's Piers were founded in 1969, and have become a staple of Wildwood summer fun. The piers feature 3 amusement piers, two water parks, and access to 5 dining options.
Nothing beats a waterpark in the summer. Ocean Oasis features a laid-back tropical vibe, with tropical cabanas and play areas surrounding the slides. Raging Waters promises a wild adventure experience with plenty of twisting slides overlooking the beach.
Check the Morey's Piers website for information about upcoming events like beach flag football, beach hockey, and the Coastin' by the Ocean event.
Camden Adventure Aquarium

Where: 1 Riverside Drive, Camden
What: An aquarium home to 15,000 aquatic animals, including the Northeast's largest collection of sharks
Ocean lovers flock to Camden's Adventure Aquarium to see its collection of 15,000 aquatic animals. If you're addicted to Shark Week, the aquarium is home to the largest collection of sharks on the East Coast.
Experience sharks in a unique way on the facility's Shark Bridge, or underneath the water through the Shark Bridge. Adventure Aquarium is also home to animals not found at other aquariums. You'll find hippos, Little Blue penguins, and even a Giant Pacific Octopus there.
Adventure Aquarium wasn't just voted the best aquarium in New Jersey — USA Today ranked it the Northeast's #1 aquarium, and one of America's top 4.
https://www.adventureaquarium.com
Popcorn Park Zoo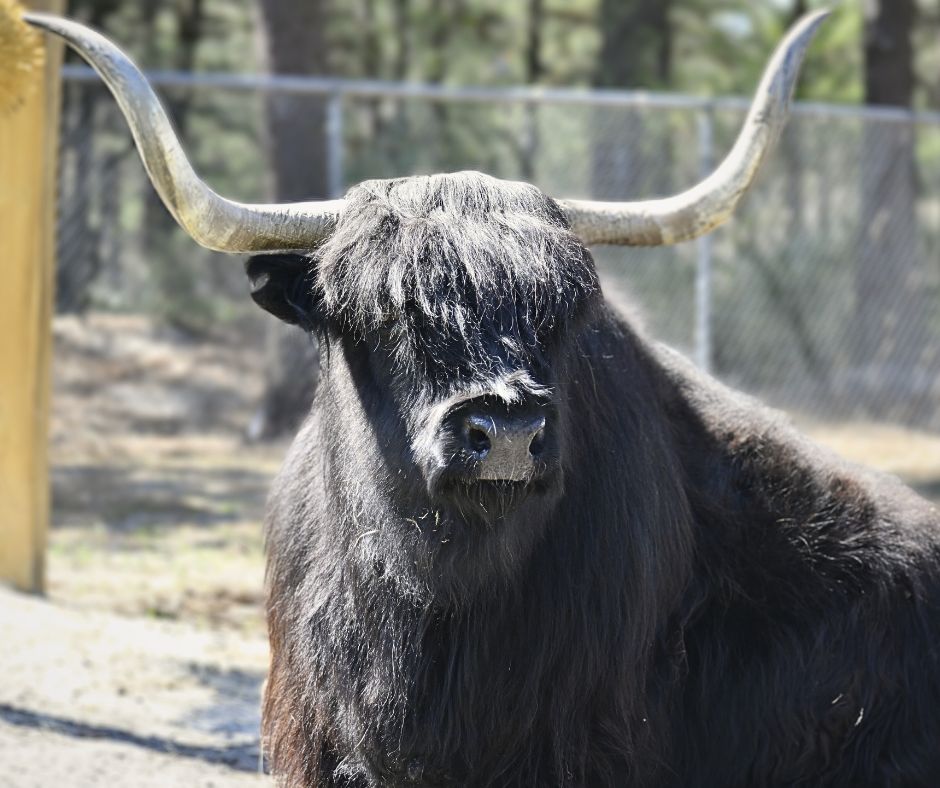 Where: 1 Humane Way, Forked River
What: A non-profit Pine Barrens sanctuary specifically for rescued and injured animals
If you want a unique way to see animals you can feel great about, visit Popcorn Park Zoo. It's a non-profit sanctuary operated by the Associated Humane Societies that's home to rescued and injured animals.
You can sponsor a 'resident' of the Popcorn Park Zoo, who will be guaranteed a lifetime of protection and care. Visit the over 200 animals and birds that call Popcorn Park home and see your support in action. The zoo also features a growing education program.
The zoo also has sister locations in Newark and Tinton Falls.
https://ahscares.org/popcorn-park
Storybook Land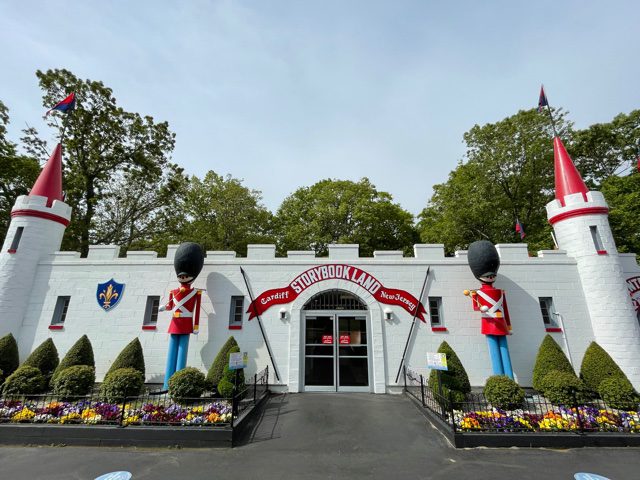 Where: 6415 Black Horse Pike, Egg Harbor Township
What: A children's theme park with storybook-themed rides and educational attractions
Storybook Land is perfect for imaginative kids and their families. Open since 1955, it's a theme park with more than 15 rides and dozens of themed attractions centered around storybook characters and educational themes.
This family-owned park is known for its incredibly clean, well-maintained grounds. Kids can enjoy rides like Bubbles the Coaster, the Rockin' Tug, and a classic Carousel. Take the family on a Storybook Land Tram ride and get a glimpse of the entire park.
There's a $3 discount on tickets purchased online, so it's best to grab them in advance. Children under 2 enter the park free.
Fun Things to Do in New Jersey in the Summer
Did we miss your favorite NJ summer activity? Is there a new theme park, sports attraction or hotspot you love to visit? New Jersey's summertime thrills are always expanding, so let us know about your favorites!