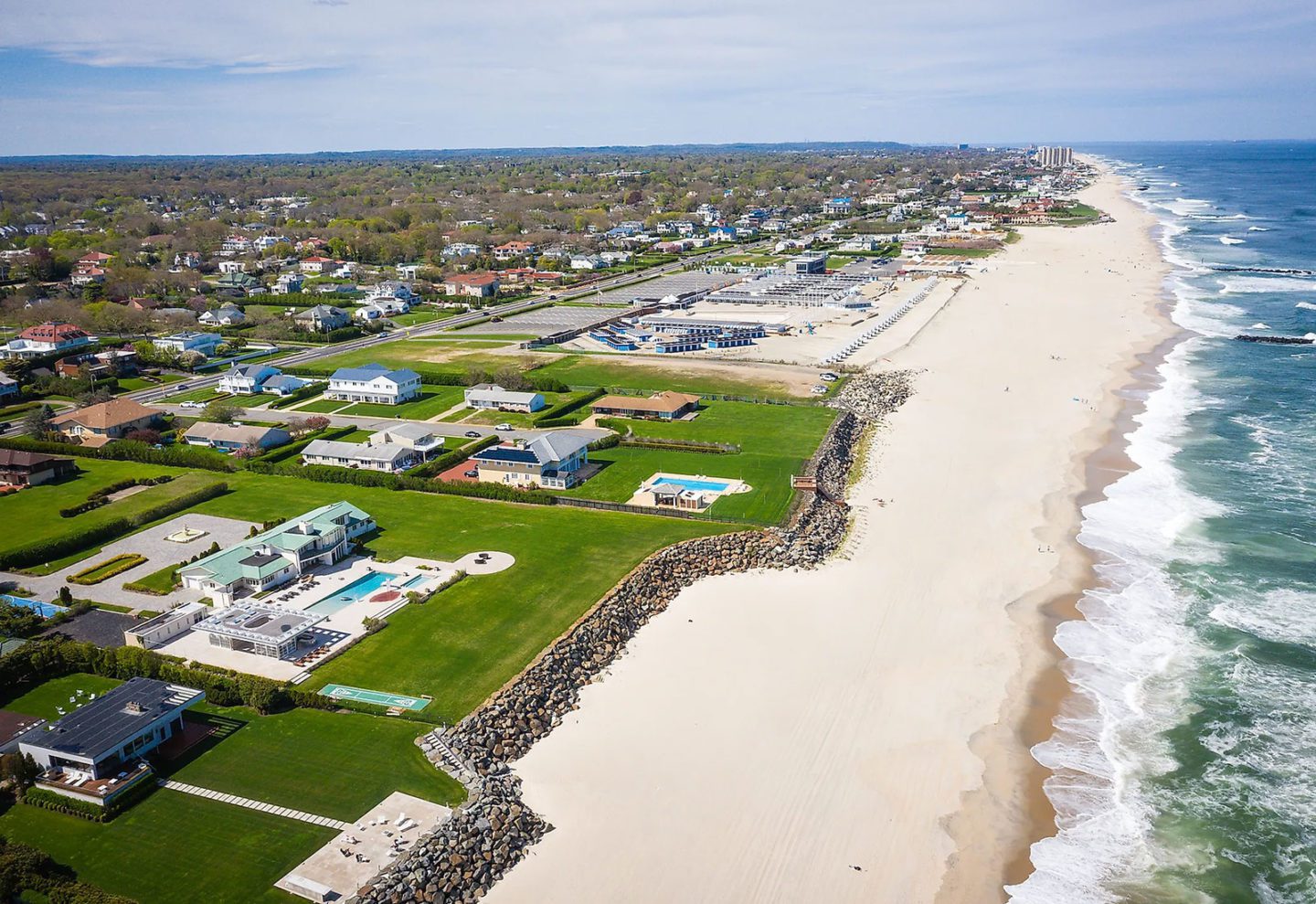 A collection of towns representing north, south, and central New Jersey had some of the highest-priced home sales in the country over the course of the year as luxury real estate prices around the U.S. soared despite interest rate hikes.
PropertyShark recently released their annual rankings determining the most expensive zip codes in the country. The company considered all transactions from January 1 through October 31 when calculating their rankings, taking into account sales of condos, co-ops, and single- and two-family homes.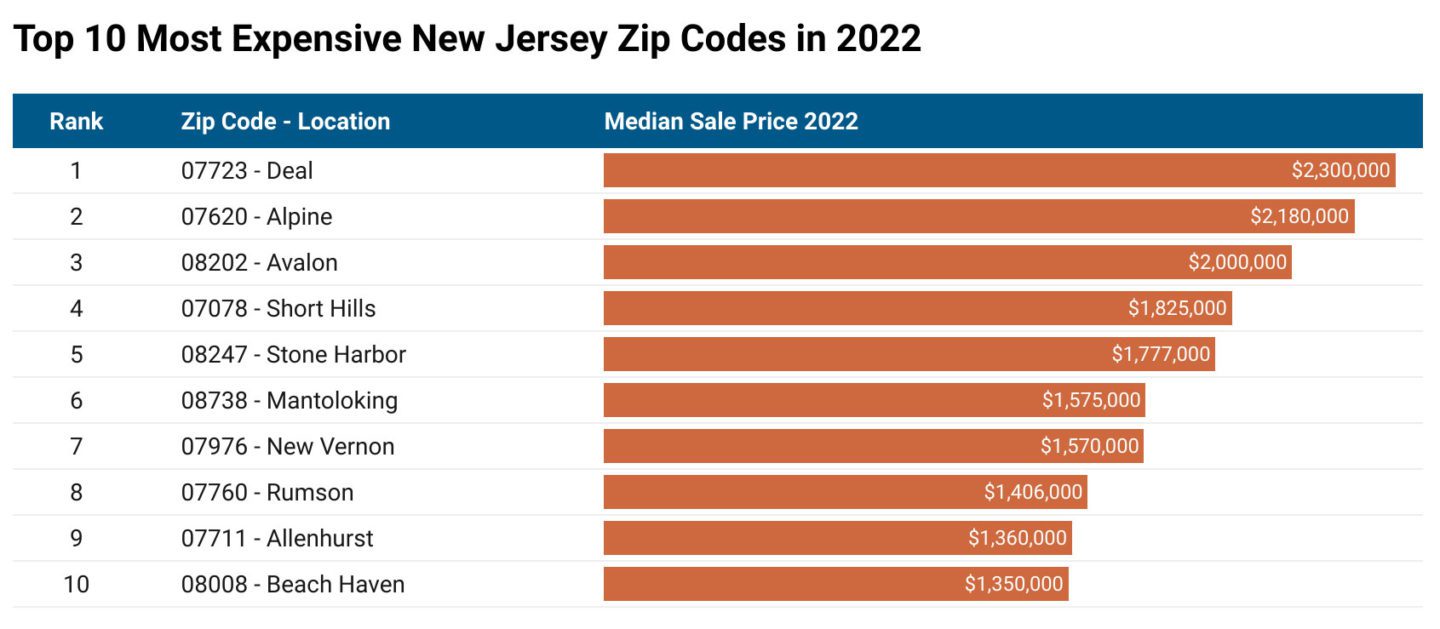 In New Jersey, Alpine's 07620 zip code was dethroned as New Jersey's priciest zip code after six consecutive years. 07723, representing the Monmouth County town of Deal, took its place, with median home sale prices that were up 50% year-on-year to hit $2.3 million, coming in at #58 nationally.
Alpine still had a pretty great year for home sales despite being bested, placing 66th nationally with a $2.18 million median sale price. While the Bergen County borough was down eight spots compared to 2021, it is the seventh straight year that Alpine has made PropertyShark's list.
Avalon's 08202 ranked #82 in the U.S. for median home sale price, which was ten spots higher than last year's debut. The Cape May County spot had a 20% increase in home sale prices that pushed its median up to $2 million.
The Essex County suburb of Short Hills, 07078, ranked #95 nationwide with a $1.8 million median home sale price. Short Hills had appeared on PropertyShark's rankings every year between 2016 and 2019 but had fallen short in recent years.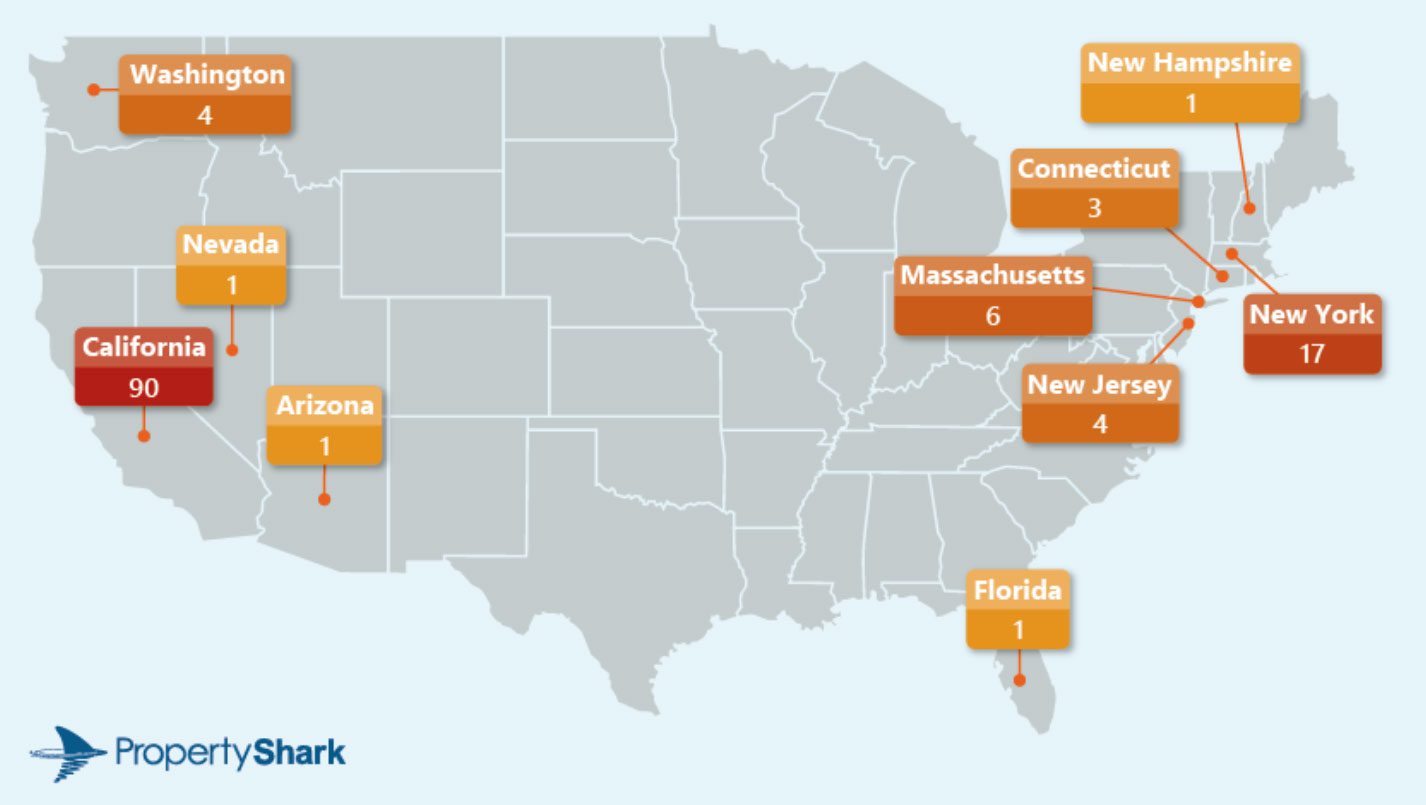 New Jersey saw four zip codes ranked among the country's wealthiest in terms of home prices, a new record for the state. While the median sale prices in the most expensive zip codes hovered around $2 million, the least expensive homes in those locales currently for sale have much lower asking prices: $359,900 in Avalon's 08202; $620,000 in Alpine's 07620; and $945,000 in Deal's 07723.
Other N.J. towns that were just outside the nationwide top 100 but nonetheless were quite pricy included Cape May County's Stone Harbor, which saw the average house sell for $1.77 million last year. Several other Jersey Shore towns including Mantoloking, Rumson, Allenhurst, and Beach Haven accounted for the state's top 10 most expensive zip codes.
California's Atherton, situated about halfway between San Francisco and San Jose, was again found to have the highest median home sales in the country at $7.9 million. Sagaponack, a village in the Hamptons, ranked a fairly "distant" second with a $5.75 million average home sale price.
The Hamptons region in New York overall boasted more of the country's priciest zip codes than New York City did, a reversal of recent trends. Two zip codes in Manhattan, Chelsea's 10001 and SoHo's 10007, experienced the third and fourth largest year-on-year drops in median sale prices in the country.
Despite some decreases, New York City's most expensive zip code, Tribeca's 10013, still ranked 16th in the nation with a $3.79 million average sale price.
It was another bonanza year for luxury real estate, as 14 zip codes surpassed $4 million in terms of the median sales price for the first time. While the overall U.S. housing market saw sales drop, 86% of the zip codes on PropertyShark's list saw increases in their home's median sale prices over the course of 2022.