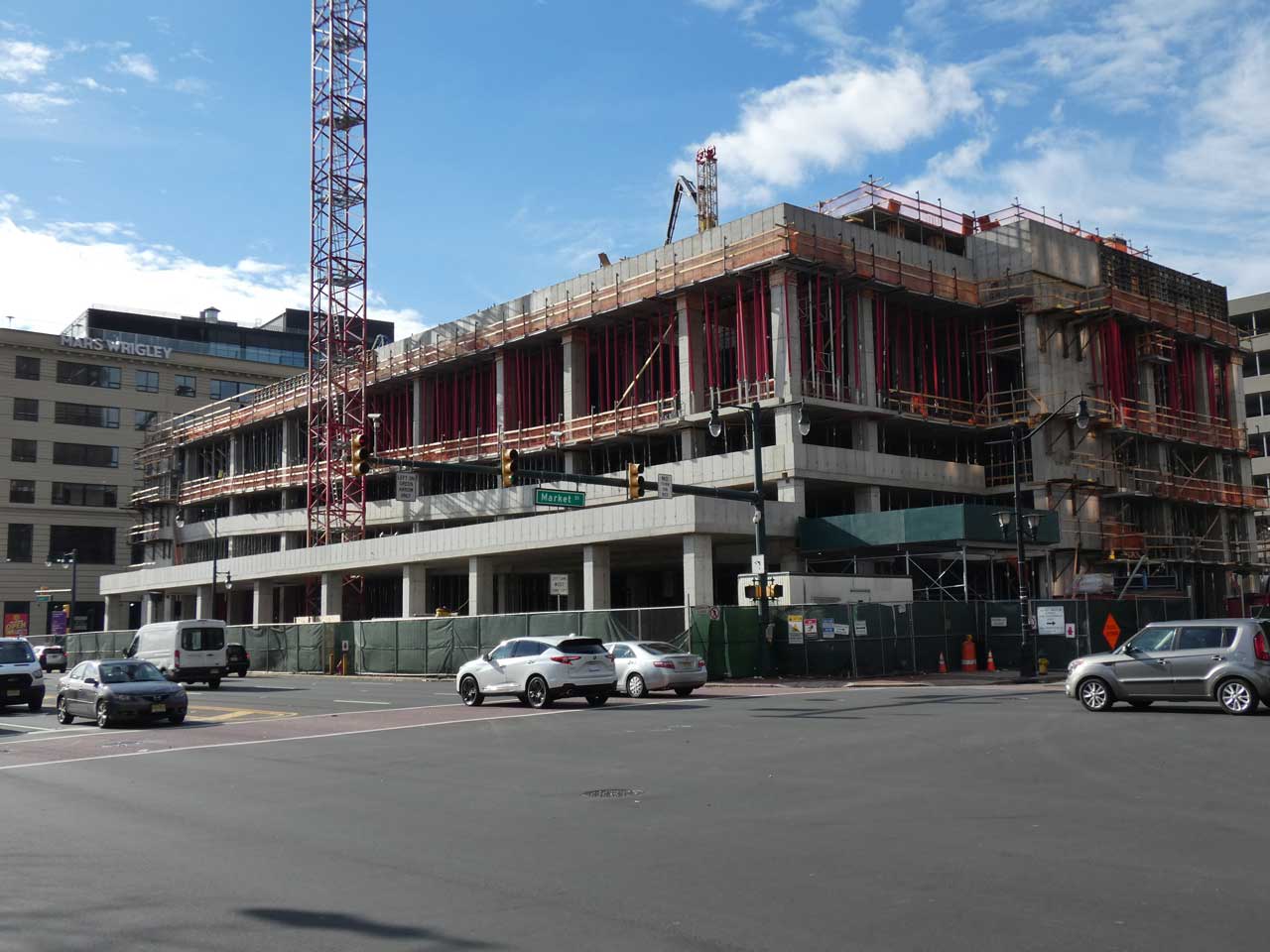 Downtown Newark's second "Shaq Tower," a building that Shaquille O'Neal plans to call home, is rising off the ground.
Crews are working at 777 McCarter Highway on the first few floors of a high-rise development that will bring a substantial residential presence to a property by Market Street that is nearly surrounded by a sea of office buildings.
A massive crane now towers over the premises between Ironside Newark and the Gateway Center while the part of the parking structure that will eventually serve as part of the building's base is visible from the street. Fencing surrounds the parcel, leading to temporary sidewalk closures along Route 21 and Market Street.
This project, which is being developed by Newark native turned athlete turned businessman Shaquille O'Neal and New Brunswick-based Boraie Development, is expected to be 32 or 33 stories tall when completed and receive a 30-year tax abatement.
"The largest residential project in Newark will tower at 32 stories with 370 apartments, 74 of them designated as affordable housing," the city's municipal government announced last year. "Mr. O'Neal will live in one of the building's penthouses."
The property, which is formally known as 769-781 McCarter Highway, used to be owned by the Newark Housing Authority and there were once signs posted there advertising a proposed Boraie office and retail building.
O'Neal and Boraie also developed the nearby 50 Rector Park high-rise where Science High School used to stand along with the CityPlex 12 movie theater on Springfield Avenue. Boraie is also looking to construct a 25-story building along the Passaic River.