This article is all about New Jersey wineries.
New Jersey wine is experiencing quite the renaissance. At time of publication, the Garden State boasts 64 active wineries that span over 2,000 acres. No matter your location, it's the perfect time for any wine enthusiast to visit any of the top New Jersey wineries.
This 'boom' in Garden State wine production isn't limited to one region. Much of NJ's original wine production stems from wineries in South Jersey, and there's a large concentration of vineyards around Cape May and Salem County. The last two decades have seen New Jersey wine production blossom in new areas, like the hills of Warren County and the coastal plains of Monmouth County.
Before we get into some fine New Jersey wineries to experience a wine tasting and tour, let's talk about what makes New Jersey a state with exciting wine production prospects.
And if beer is more of your vibe, check out our guide to the best New Jersey breweries.
The Best Wineries in NJ Have a Diverse and Rich History
New Jersey's winemaking heritage dates back to the colonial era. There are records of NJ wine production from the 1700s, but the industry really took off less than 50 years ago.
The New Jersey Farm Winery Act was passed in 1981, and allowed state farmers with 3+ acres of grapevines to sell and produce wine. The result was nearly 55 new NJ vineyards over the next 40 years.
There's still much to learn about the Garden State's wine potential. The sandy soil quality has drawn comparisons to Bordeaux and other optimal European wine-producing regions. As for the state's "signature" grape? That's still up for debate. Wine enthusiasts trend towards cabernet franc and pinot noir as promising NJ red wines. Other growers point to hybrid grapes as the future of the state's wine industry.
Of course, you want to see — and taste — these grapes for yourself! Here's a list of 12 diverse New Jersey wineries worth a visit, and where you can find them.
12 New Jersey Wineries Worth A Visit
Under each New Jersey vineyard listed, you'll find location and website details and information about wine offerings and tastings.
Amalthea Cellars
Amalthea Cellars dates back to 1976 in Camden County. Its founder, Louis Caracciolo, spent time in Bordeaux comparing his style and approach to New Jersey winemaking. The result is a vineyard with nearly 50 years of success.
The intriguing thing about Amalthea's approach is its blend of French and Napa styles. The Cellars' founder draws on Bordeaux winemaking practices, but often uses the single-grape style employed by Napa Valley winemakers.
A standout feature of Amalthea Cellars is Cantina Mas — a fresh draft wine served straight from the barrel with 4 seasonal blends per year. The 2015 Reserve Merlot was awarded a US Wine Award Platinum Medal for excellence.
209 Vineyard Road, Atco, NJ (Camden County)
http://www.amaltheacellars.com/
Balic Winery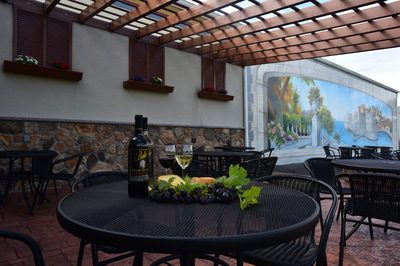 Do you crave a laid-back, farm-style wine tasting? Balic Winery provides a warm, down-to-earth vineyard experience. Visitors appreciate Balic for its blend of welcoming atmosphere and longstanding tradition — Balic Winery was founded in the early 1900s and purchased by its current owners in 1966.
Don't confuse Balic's heritage with snobbery — their wine tastings are unpretentious and relaxing. The winery produces 27 unique wines, including some unexpected gems. Try Balic's huckleberry, pomegranate, and even pumpkin wines.
The highlight for many is Balic Winery's cream red. A traditional wine enthusiast might purchase a bottle of their American Cabernet Sauvignon and relax on the winery's porch.
6623 Route 40, Mays Landing, NJ (Atlantic County)
http://www.balicwinery.com/
Beneduce Vineyards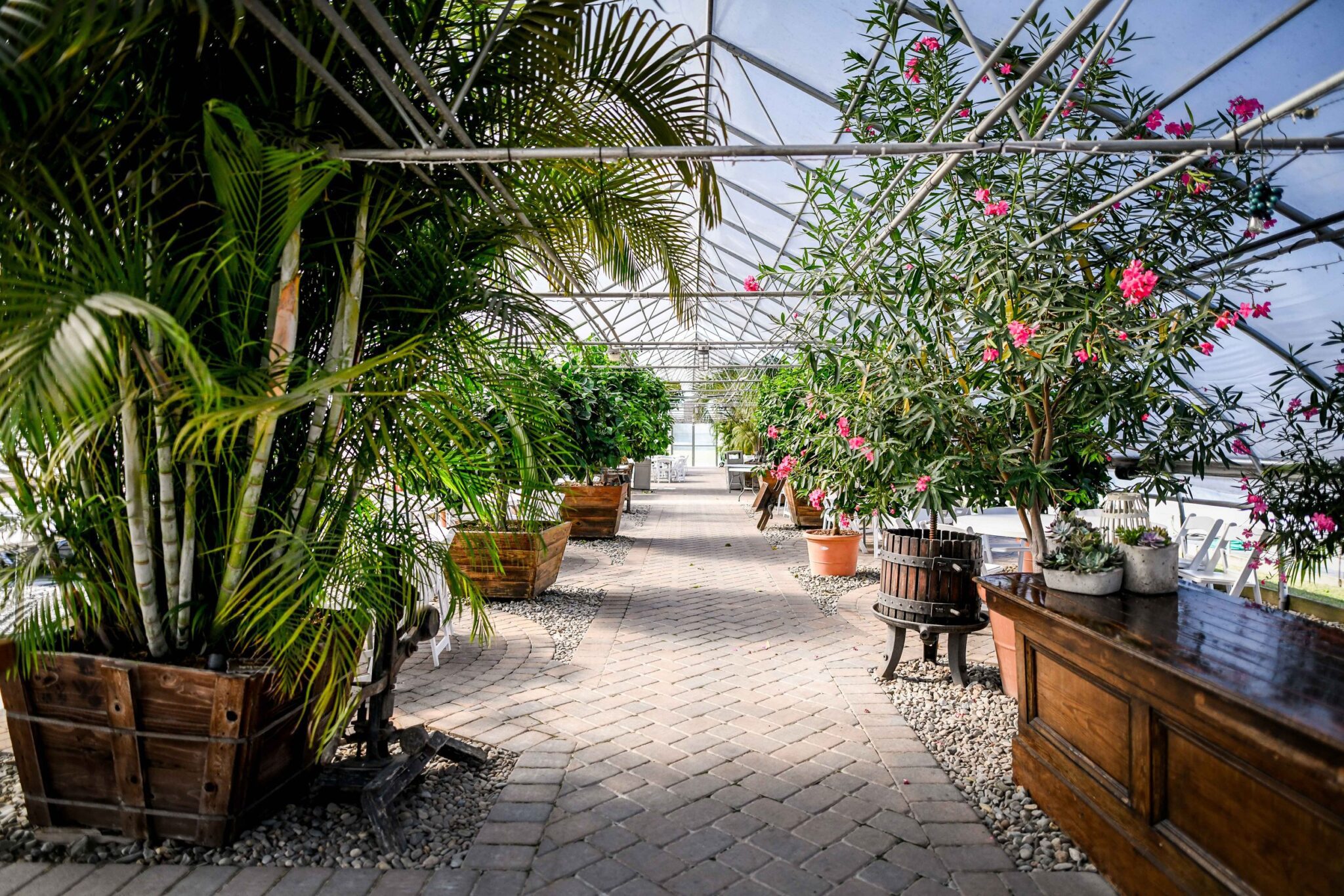 Beneduce Vineyards is a gorgeous farm winery in the hills of Hunterdon County. Beneduce is the definition of local, small-batch winemaking — they're a fourth-generation business that only uses grapes grown on their own farm.
Owner & winemaker Mike Beneduce has a double major from Cornell in Plant Sciences and Viticulture, and was named New Jersey's 2022 Outstanding Young Farmer of the Year. He is a certified Master Sommelier through the Court of Master Sommeliers.
A wine enthusiast can schedule a tasting or private event, or join Beneduce's Moonlighters Wine Club. The vineyard's signature variety is a complex Blaufränkisch red. Beneduce also uses Blaufränkisch skins and local raw wildflower honey to produce Acqua Pazza, an enjoyable Italian country-style aperitivo.
Member of the NJ Winemaker's Co-Op
1 Jeremiah Lane, Pittstown, NJ (Hunterdon County)
http://www.beneducevineyards.com/
Brook Hollow Winery
The Brook Hollow Winery tasting experience is centered around service and enjoyment. Groups are encouraged and guests are regularly treated to live music at the Columbia, New Jersey venue.
Brook Hollow overlooks the Delaware Water Gap in Warren County. Paul Ritter began the winery in 2006 and established its current Columbia farm location in 2013. They specialize in dry table wine, but also feature a solid array of sweet wines like the Frontenac Blanc Dessert.
A note for visitors: make sure you keep your Brook Hollow wine tasting glass. If you bring it back, your future tastings will be free.
594 State Highway 94, Columbia, NJ (Warren County)
http://www.brookhollowwinery.com/
Cape May Winery & Vineyard

The first test plot of Cabernet Sauvignon was planted at Cape May Winery in 1989, and the vineyard has been an Exit 0 staple since. Its current owners, Toby Craig and Betsy Sole, grew the business into a 150-acre farmland that hosts 11 grape varietals.
While virtually all of the winery's business is retail, educational tastings and tap room visits are available. Wine on tap at Cape May Winery offers wine flights and refillable growlers for purchase. The winery also offers a daily tapas menu, grill nights and summer Sunday brunches.
Dry reds like the Cabernet Franc and Cape May Red Reserve are standouts here, but don't shy away from the sweet and dessert port options. The Lighthouse sweet wine options (blush, white and red) are quite drinkable and refreshing.
711 Town Bank Road, Cape May, NJ
http://www.capemaywinery.com/
Cream Ridge Winery

Cream Ridge Winery has operated in Freehold Township since 1988. The winery has a lovely blend of founders (the Amabiles) and current owners (the Schlitzers) working together to create great wine.
There are a few strong locally-sourced selections on the Cream Ridge menu. Jersey Berry is a creative blend of chardonnay and cranberry wine that utilizes highly local ingredients. Tropical Storm is a blend of mango and passion fruit wine, and a portion of its proceeds benefit the Jerry Rock Foundation.
2023 marks the 35th anniversary of Cream Ridge Winery. It will host live music nights as part of its celebration. A wine enthusiast who dares to try new things should sample a flight at their Monmouth County location.
145 County Road 539, Cream Ridge, NJ (Monmouth County)
http://www.creamridgewinery.com/
Hawk Haven Vineyard
Hawk Haven began as a dairy and produce farm in 1940. The first Hawk Haven vines were planted in 1997, and the winery became a favorite among Cape May Peninsula locals and visitors. The vineyard officially opened to the public in 2008.
The Hawk Haven Vineyard & Winery hosts a rotation of food trucks and live music events. Be sure to check their website for an upcoming calendar, and coordinate your wine tasting with food and music. The winery also hosts wine pairings alongside its tasting events. Try the macaron pairings when they're in season.
Hawk Haven aims to stand out with a lovely Methode Ancestrale sparkling wine selection that augments its menu. It also features one of the strongest white wine menus in New Jersey.
Member of the NJ Winemaker's Co-Op
600 South Railroad Avenue, Rio Grande, NJ (Cape May County)
http://www.hawkhavenvineyard.com/
Plagido's Winery
The first of 3 consecutive Hammonton wineries on this list, Plagido's is an award-winning winery in the Outer Coastal Plain region. The Plagido's wine tasting experience is a bit more structured, with pricing options for tastings, wine flights and cheese plates.
The highlights of Plagido's menu are dry reds. Their Coeur d'Est is a perennial medal winner, and the Plagido's Chambourcin is a wonderful example of how well hybrid grape production works in New Jersey.
Prefer a dry white wine? Plagido's Reverence (Marquis) is mildly oaky and fruit-forward, with notes of honey dew melon and pear.
570 N. 1st Road, Hammonton, NJ (Atlantic County)
https://www.plagidoswinery.com/
Sharrott Winery
"Made Local, Enjoyed Everywhere" is the Sharrott Winery motto. Located in the Blue Anchor section of Winslow Township, Sharrott's beautiful Pine Barrens location attracts visitors for its aesthetic country charm as well as its wine.
The Sharrott Wine Bar offers the choice of comfortable indoor seating or a covered and heated patio space. The scratch kitchen features weekly and seasonal food specials, many cooked on its showpiece open-flame kitchen oven. The standard Sharrott wine tasting consists of six wines ranging from dry to sweet.
The Sharrott Winery website has one of the better NJ online wine stores available. You'll find South Jersey blends and standards like Coeur d'Est and Chambourcin, and some unique selections as well. Online reviewers mention Crimson Sky, a sweet red wine best served chilled.
370 S. Egg Harbor Rd, Hammonton, NJ
http://www.sharrottwinery.com/
Tomasello Winery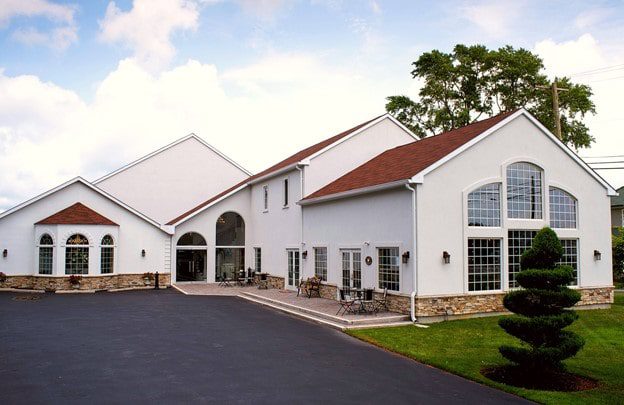 One of New Jersey's oldest and most notable wineries, Tomasello Winery is in its third generation of ownership. Founded in 1933 on NJ's Outer Coastal Plain — American Viticultural Area, Tomasello operates over 70 acres' worth of premium wine varietals. The sprawling location is a hotspot wedding venue for wine enthusiasts.
Tomasello boasts a strong tradition of award-winning wines and fruit moscatos. Love strong traditional wine? The Outer Coastal Plain Sangiovese and Cabernet Franc Reserve are excellent options. Four individual fruit moscatos — cherry, cranberry, raspberry and blueberry — hold 90+ Gold ratings from the Beverage Tasting Institute.
Reservations are strongly encouraged for wine tastings and events. If your idea of an ideal wine tasting centers around tradition and variety, you'll prefer Tomasello's 30 different grape varieties and over 90 years of growing experience.
225 N White Horse Pike, Hammonton, NJ
http://www.tomasellowinery.com/
Unionville Vineyard
Hunterdon County's second vineyard on this list, Unionville Vineyard is a member of the New Jersey Winemaker's Co-Op. The Co-Op was established in 2015 to establish benchmarks for Garden State winemakers that highlight the region's soil, climate and produce.
One of New Jersey's most picturesque vineyards, Unionville hosts weddings, corporate events and charitable occasions. The vineyard's land was once one of NJ's most notable peach orchards, and the fruit-friendly soil helps Unionville's winemakers craft quality wine to this day.
Guided tastings are hosted Thursday through Monday, with private group reservations available on request. Unionville Vineyard routinely highlights its growing region in wine offerings — Hunterdon Mistral Blanc and Hunterdon Mistral Rose are lovely examples of what the region can cultivate.
Member of the NJ Winemaker's Co-Op
9 Rocktown Road, Ringoes, NJ (Hunterdon County)
http://www.unionvillevineyards.com/
Ventimiglia Vineyard
The Ventimiglia family wine tradition dates back centuries before the formal Ventimiglia Vineyard opened in 2006. The current vineyard sits on 50 acres at Rocky Ridge Farm, with gorgeous rolling hills and a comfortable indoor tasting room.
The Ventimiglia winemaking process involves traditional, small-batch oak barrel production with minimal mechanical intervention. There are equal amounts of white and red wines to like here. As with many current New Jersey vineyards, the Cabernet Franc is front-heavy and highly enjoyable.
Fans of local grapes and white wines must try the Wantage White, made from 100% Sussex County traminette grapes. A Cayuga wine enthusiast will enjoy the Buon Giorno offering.
101 Layton Road, Wantage, NJ (Sussex County)
http://ventivines.com/
Support New Jersey Wineries In Person
The 12 vineyards and wineries on this list are just a sample of the ascending New Jersey wine culture. There are dozens of outstanding wineries to explore. Whichever you choose, visit a New Jersey winery for an in-person tasting and glimpse of beautiful farm scenery.