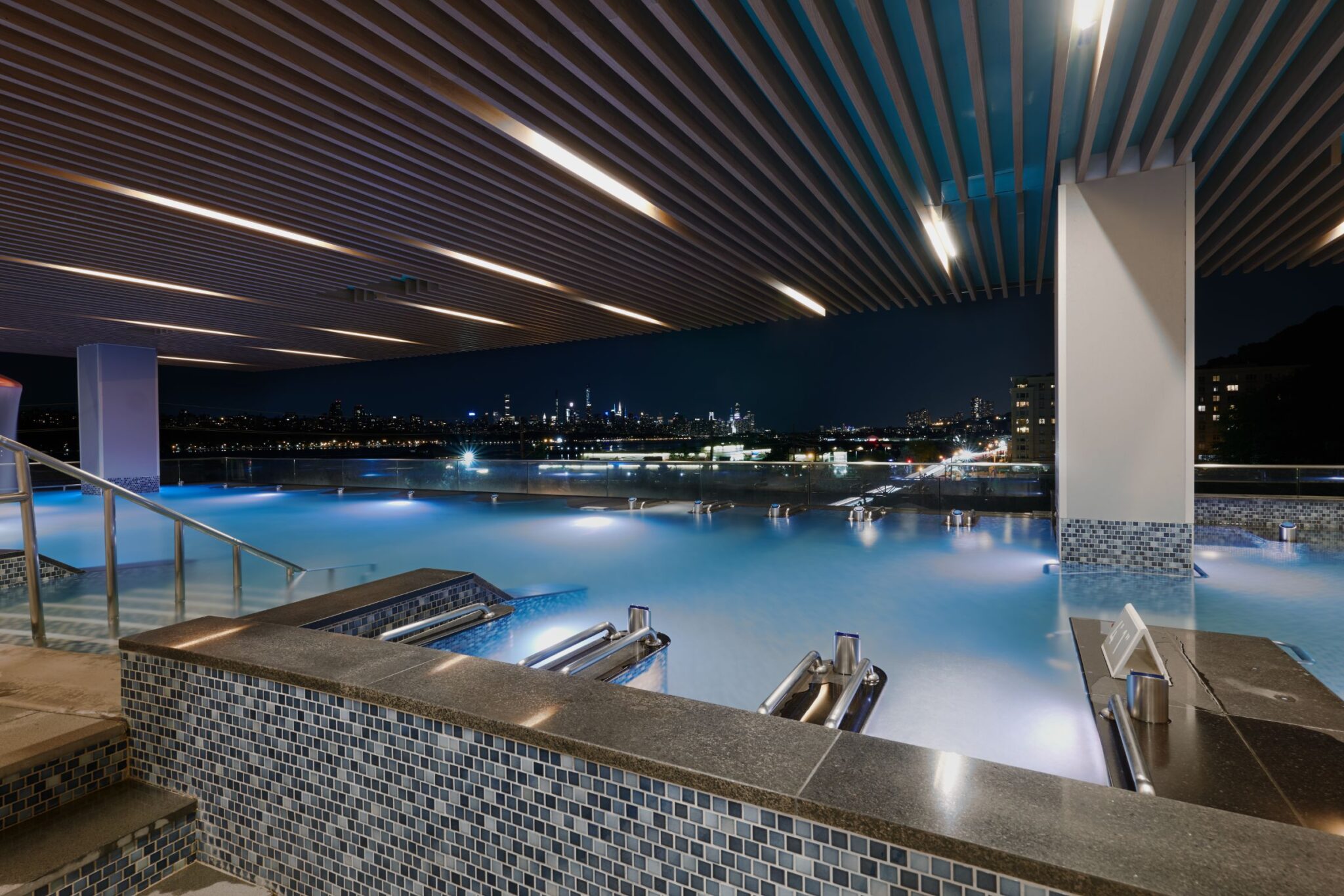 Sometimes, a simple day away doesn't cut it. Thankfully, New Jersey boasts dozens of exceptional spas that deliver quality massage, facial and body treatment services.
If you're looking for a great place to relax and feel truly pampered, you don't want to deal with the stress of finding the right spa. You can relax now. By the end of this article, you'll find the right New Jersey luxury spa for your needs.
Whether you want a day spa or spa hotel getaway, New Jersey has plenty of options that deliver luxury and professionalism. But what truly defines a luxury spa experience? What factors rank certain luxury spas in NJ as a cut above the rest?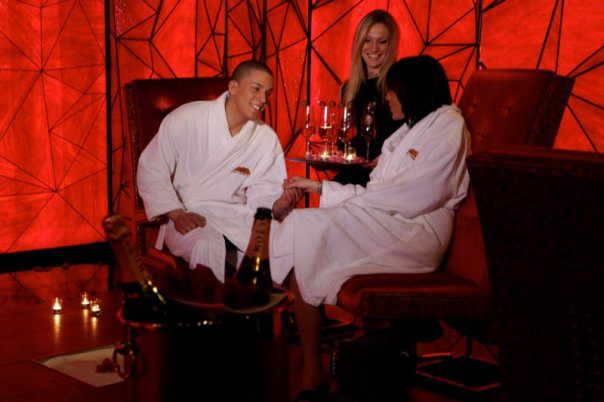 What Defines a Luxury Spa Experience?
You might be unsure how to define a luxury spa experience. Spas come in all styles and sizes, each with its own spa packages and treatment options. So what separates a truly luxurious spa retreat from a fitness center or massage therapy clinic?
A truly high-end spa is defined by four factors:
A client experience that delivers total relaxation.
A luxury spa experience begins with exceptional service. This includes an experienced and dutiful staff, ease of check-in, uninterrupted treatment, and the etiquette of other customers. The term 'wellness spa' refers to your mental health as well as physical — the best ones begin removing your stress the moment you enter the door.
A spa service menu that stands out.
Massage therapy, facial, skin care. These options are standard spa services in most locations. A luxurious spa goes above and beyond to provide unique, personalized and distinct service options to their guests.
Truly gorgeous design elements and decor.
Whether it's serene natural elements or jaw-dropping chandeliers and fountains, luxury spas in NJ know how to incorporate visually stunning decor that helps your day at the spa feel like an escape into fantasy.
That extra 'wow factor'.
There's no point in putting 'wow factor' into words. You know it when you feel it. New Jersey's best spas each provide a personal touch that elevates your experience from "a lovely afternoon" to pure, posh elegance.
The locations on our list deliver all four of these luxury spa benchmarks. From the New York City suburbs to the Jersey Shore, Cape May to Princeton, here are some of the finest luxury spas in the Garden State.
Find a Luxury Spa Experience in New Jersey
SoJo Spa Club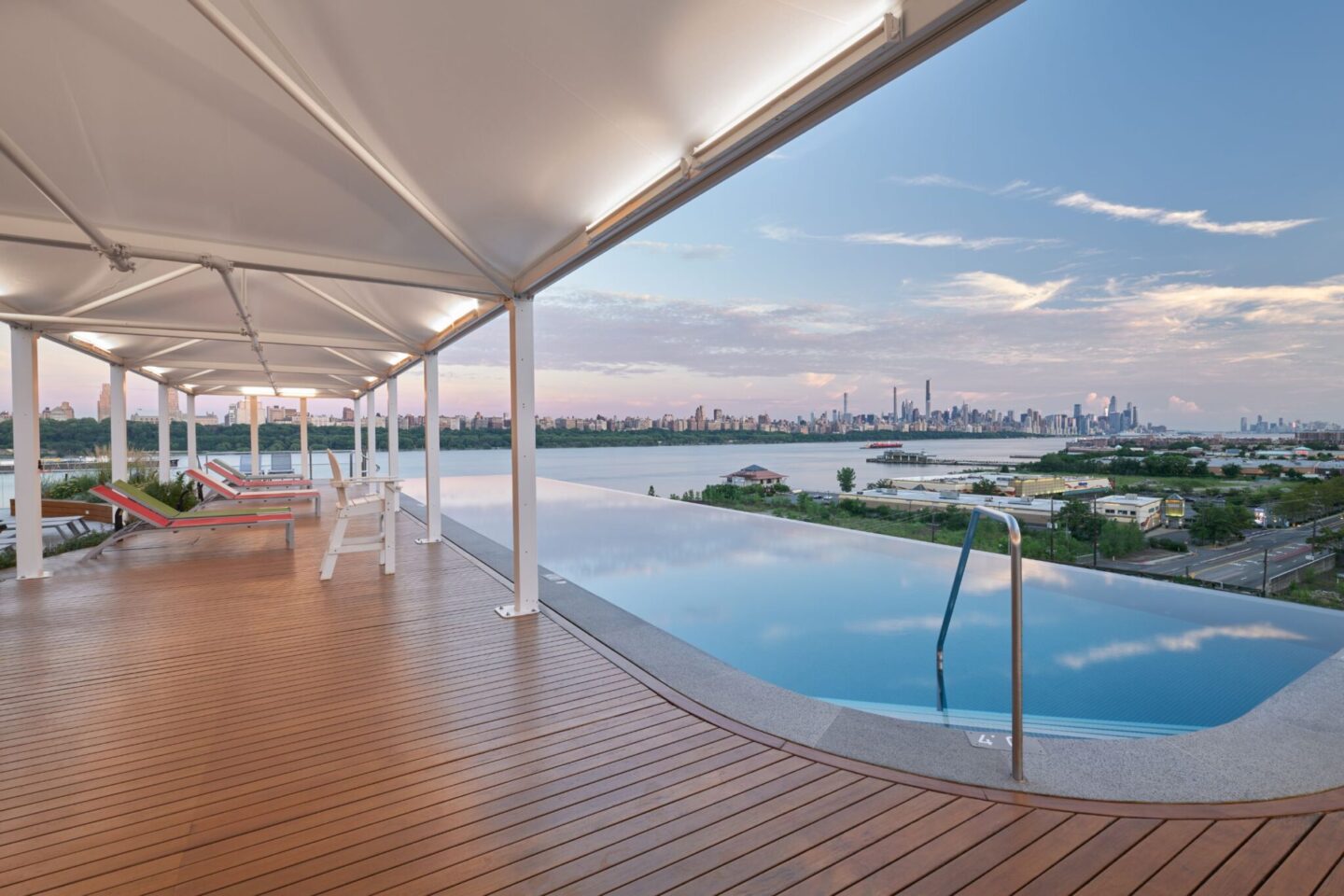 The Vibe: Everything, everywhere, all at once. Over-the-top modern spa elegance.
It seems every article about luxury spas in NJ begins with SoJo Spa Club. That isn't an accident. This Edgewater oasis delivers the visual appeal of an island resort, the service variety of a spa retreat, and the flexibility to stay for a day or a weekend.
When it comes to SoJo, size matters. Their 140,000 square foot location features an unreal variety of services and treatment room amenities. The elevated outdoor infinity pool provides a dazzling view of the New York skyline. A fleet of thermal pools and baths wait inside, including a decadent silk bath. Sauna rooms are available in various layouts, evoking Korean bathhouse and banya motifs. The mineral-rich volcanic sand bath brings a taste of Japanese luxury to Bergen County.
If you can't get everything done in one day, Hotel SoJo provides overnight rates and packages for multi-night stays.
660 River Road, Edgewater, NJ
sojospaclub.com
Reflections Spa at Crystal Springs Resort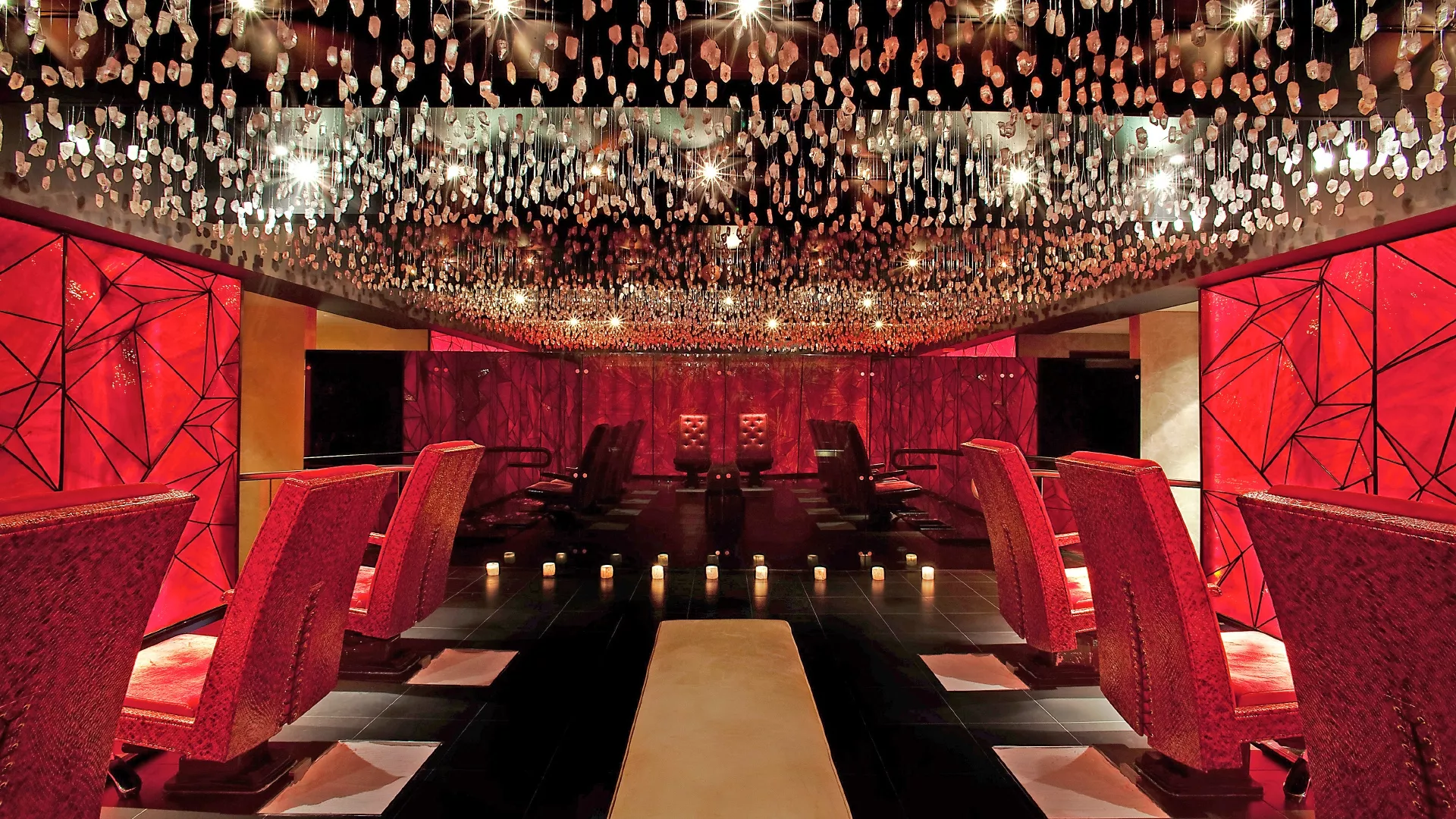 The Vibe: A VIP mountain retreat that's anything but rustic.
Reflections Spa is located at Grand Cascades Lodge at Crystal Springs Resort. Reflections features spa and salon services set inside a 5-star hotel located along the Appalachian Mountain Trail.
The spa's deep red and black motif oozes elegance and glamor. The expectation of being pampered is met with a variety of services, notably their "Wine Cellar" treatment options. Try the Crushed Cabernet Scrub and Vinotherapy oil massage to experience how wine can soothe the body and spirit.
Reflections Spa is excellent at creating memorable getaway packages for various occasions. The resort features curated Girlfriend Getaway packages, spa and pool staycations for singles and couples. Some spa treatments feature pink champagne and chocolate service for clients.
(Oh, and as an added bonus — Elements Spa at Minerals Hotel is equally as luxurious and located just minutes away at Crystal Springs Resort's Vernon, NJ location.)
5 Wild Turkey Way, Hamburg, NJ
www.crystalgolfresort.com/spa-and-wellness/reflections-spa
Sea Spa at Congress Hall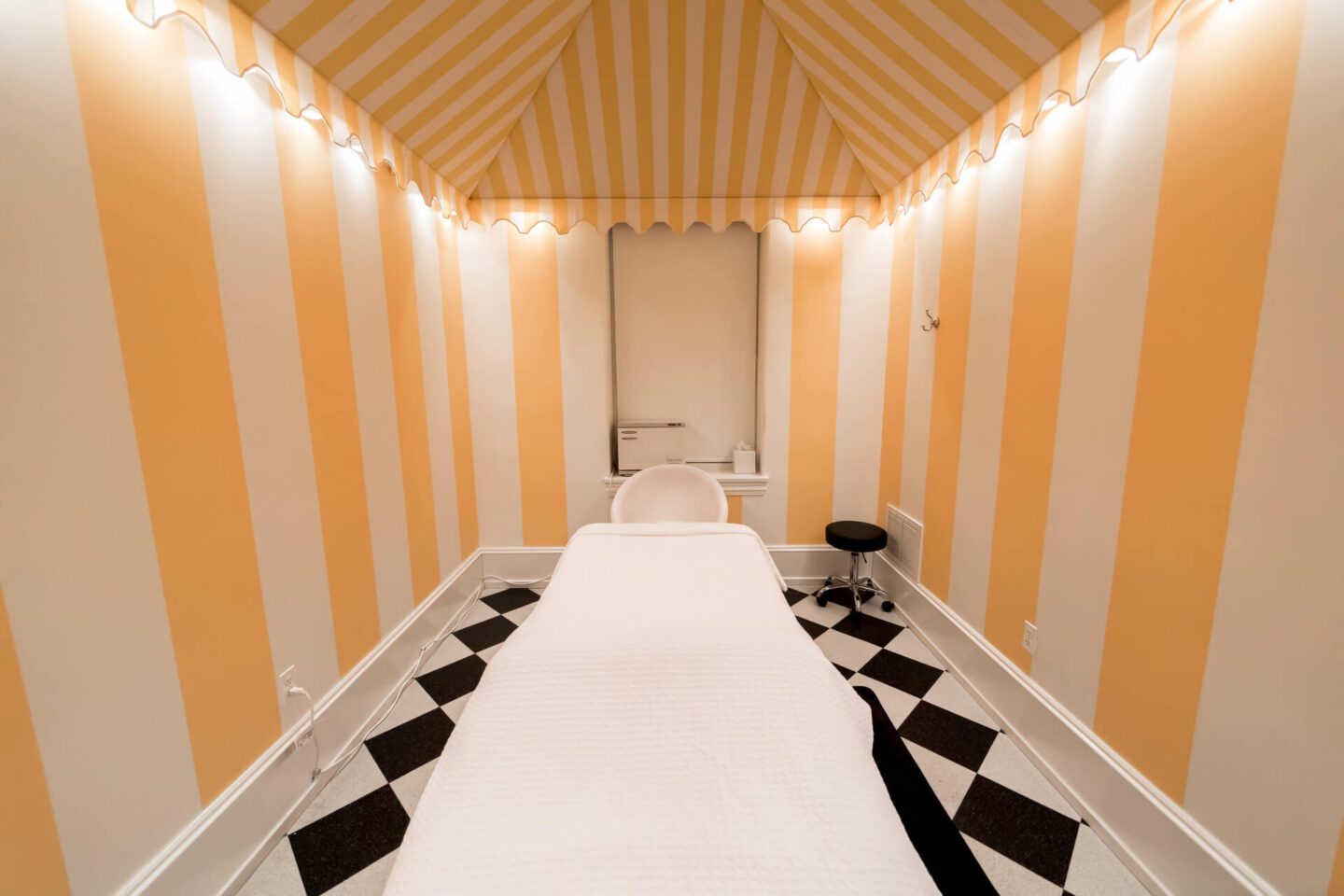 The Vibe: Throwback beach house freshness with upscale salon and spa pampering.
The inside of Sea Spa at Congress Hall feels like a Beach Boys ballad — a relaxing, invigorating burst of summer sunshine. The decor features adorable vintage swimwear in shadowboxed frames, fresh white wood and bright yacht club accent walls.
Spa services feature locally sourced Beach Plum Farm offerings, including rosemary mint, lavender and lemon verbena. Sea Spa also utilizes OSEA Malibu Skincare products, which are vegan, plant-based and gluten-free.
Try the Midweek Specials for a combination of two 50-minute ocean-inspired spa treatments. You'll be asked to select 2 options from a list that includes sea spa massage, hydrating or seaweed wrap, OSEA organic facial, and other options.
200 Congress Place, Cape May, NJ
www.caperesorts.com/congress-hall/sea-spa
Alchemy Mind and Body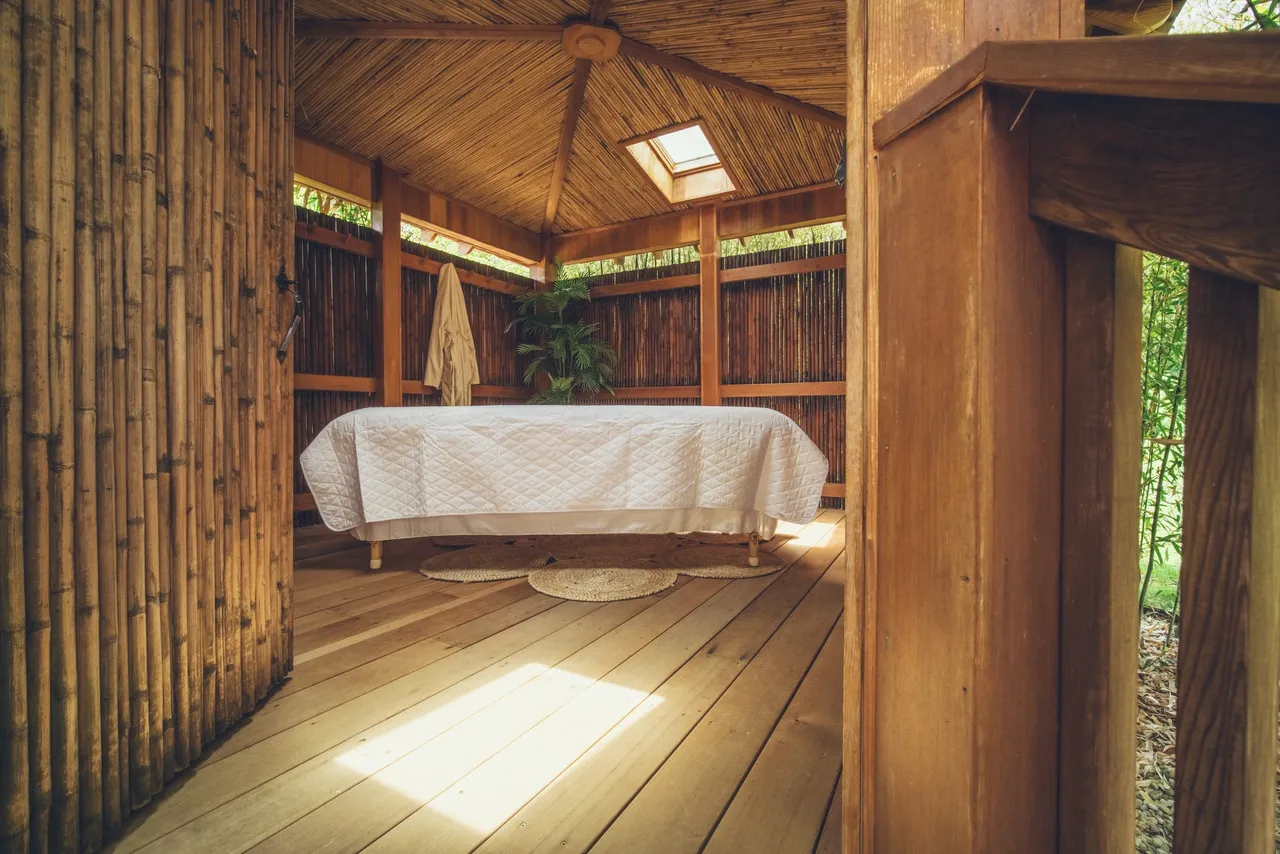 The Vibe: Rustic Princeton chic meets earthy serenity — and creates rave reviews.
Alchemy Mind and Body resides in Princeton's historic Jedidiah Higgins house. It's this connection to history and community where the spa finds its earthy roots.
As of this publication, Alchemy Mind and Body is the only luxury spa in New Jersey to own a 4.5 or better rating on Yelp, TripAdvisor, Facebook and MindBody Online.
Reviewers often note the skill of their massage therapist or esthetician, as well as the feelings of tranquility and seclusion created by bamboo shoots, running water and private cabana areas.
Newcomers can try the Garden Pass, which provides outdoor hot tub access (with or without a roof) as well as dry/steam sauna. Other unique spa services include indoor infrared sauna sessions and massage therapy focused on lymphatic drainage.
4451 Route 27, Princeton, NJ
alchemymindbody.com
Bangz Salon & Wellness Spa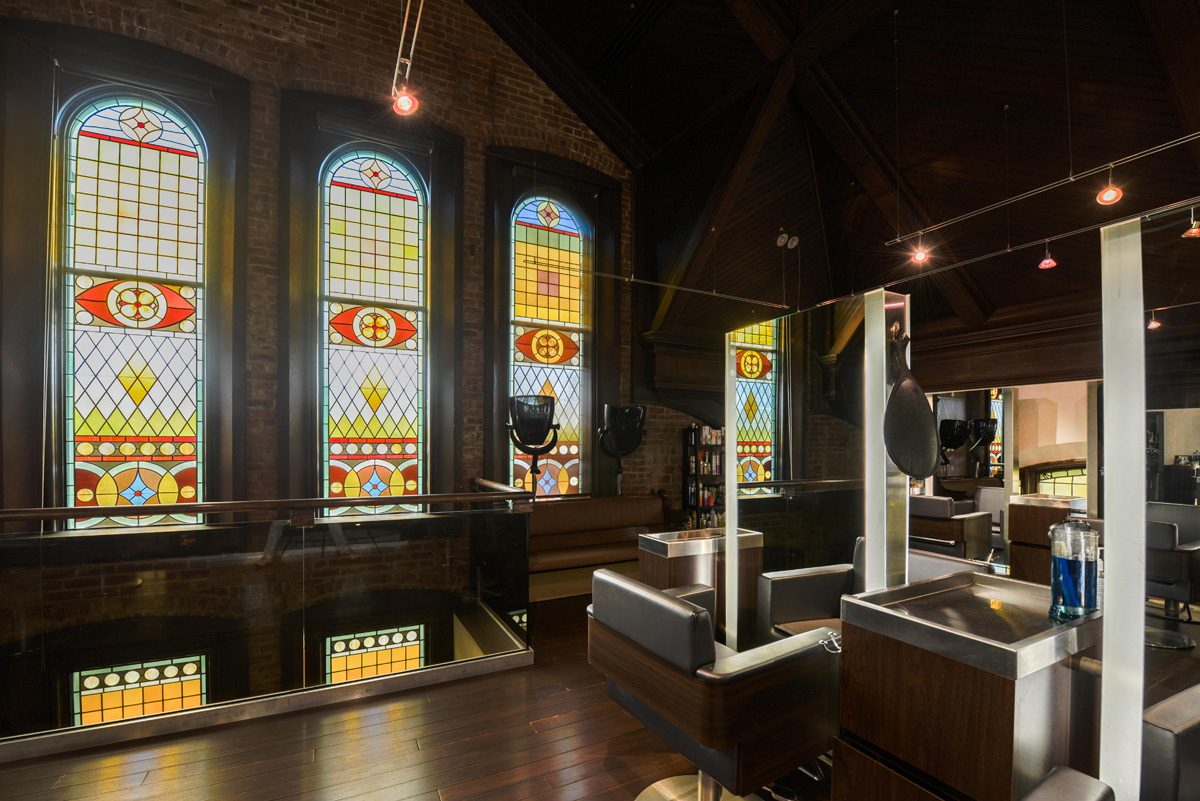 The Vibe: Old-world architecture meets new-world opulence.
No New Jersey spa delivers the same aesthetic as Bangz, which converted an old Montclair church into a stunning and serene spa. Bangz's interior features floating bamboo floors for back support, original brick and pew work, radiant heat, and an air exchange system that cycles fresh air into the space 15 times per hour.
If you want luxury baked into your treatment, Bangz offers a 24 kt Golden Duo package. This includes a 24 karat gold facial with caviar ampoules and gold leaf application, followed by a gold sugar body scrub and polish.
Bangz offers curated spa packages for both men and women. The Gentlemen's Retreat features two and a half hours of massage, hand treatment and pedicure. The Ladies' Night Out includes a classic manicure, shampoo, scalp massage, hair styling and professional makeup application.
23 S Fullerton Avenue, Montclair, NJ
www.bangz.com
Woodhouse Day Spa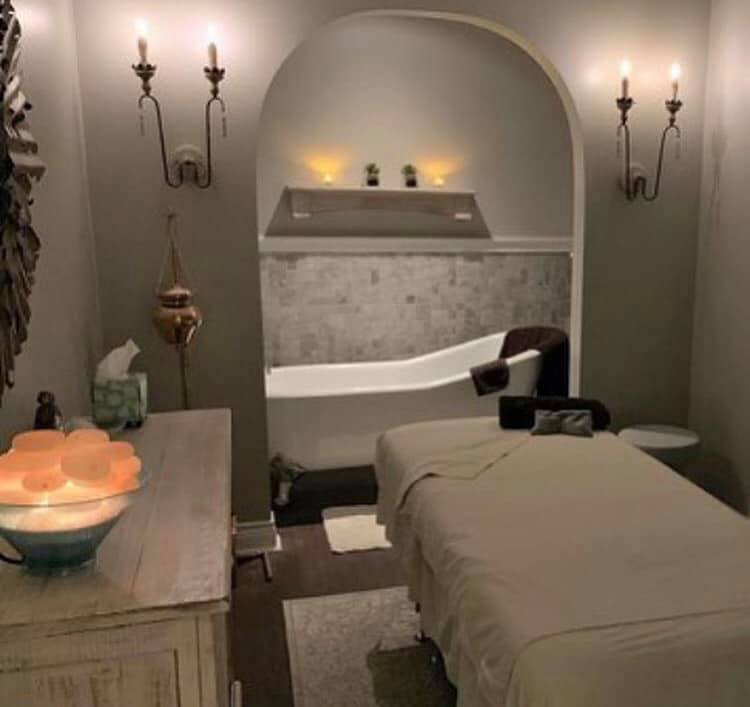 The Vibe: Traditional, lush interior design brings luxury to the day spa experience.
(Note: There are 4 Woodhouse Day Spa locations in New Jersey. For clarity, we'll be focusing on the Hoboken location as it's currently the highest-rated location on Yelp and TripAdvisor.)
Woodhouse proves that day spas can pack a luxurious punch. The entrance to Woodhouse Day Spa in Hoboken feels like stepping into the sitting room of a traditional modern mansion.— fresh, white and clean with gorgeous chandeliers built into recessed ceiling features.
Some day spas are best experienced with a friend, and Woodhouse is one of them. Many of its core spa services are ideal for 2-3 guests, such as the meditative mood soak and massage therapy rooms with dual beds.
Do you have trouble sleeping? Indulge in the WH Signature Restorative Sleep Massage. This 50-minute massage package uses essential oils to restore mind-body balance and promote healthy, regenerative sleep.
4 locations:
225 River Street, Hoboken, NJ
56 South Park Street, Montclair, NJ
73 Broad Street, Red Bank, NJ
420 Springfield Avenue, Summit, NJ
Avanti Day Resort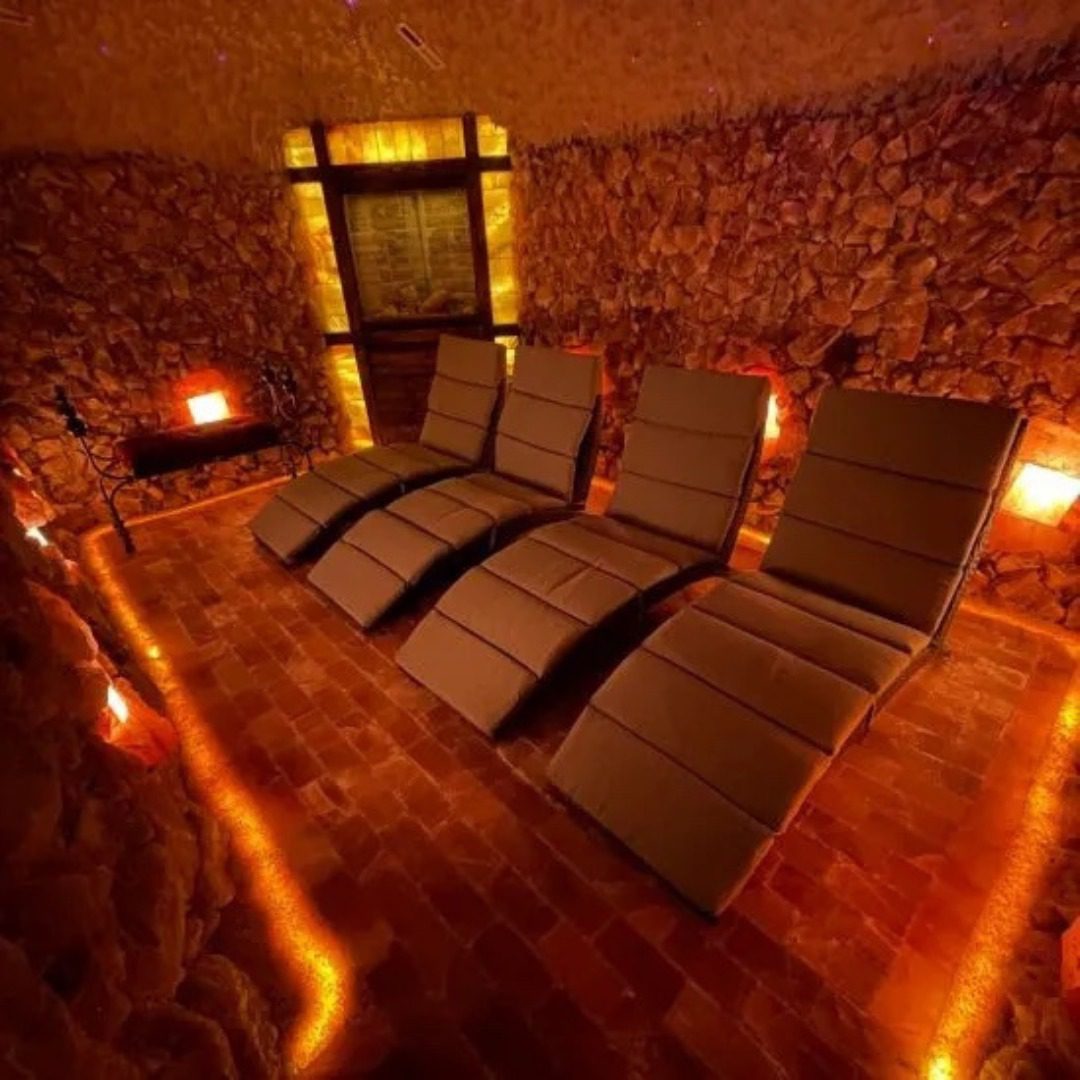 The Vibe: Plush urban retreat with an "upscale hotel" decor aesthetic.
A visit to Avanti Day Resort feels like checking into a 5-star New York hotel. The decor and furniture is the definition of posh, with plush deep red couches, white leather treatment chairs and gold and red statement lighting features..
Avanti offers a strong selection of medical spa treatments. Their Medi-Spa treatment menu focuses heavily on facial procedures and a wide variety of body contouring options. Their contouring menu includes Emsculpt NEO, Venus Legacy, cool sculpting, ice body sculpting, vacuum therapy and lypossage.
Try the Himalayan Salt Room to experience the healing benefits of salt therapy. Avanti's salt spa features comfortable lounge chairs and a rich amber lighting scheme to heighten your halotherapy experience.
345 Route 9, Manalapan, NJ
avantidayresort.com
The Spa at Ocean Place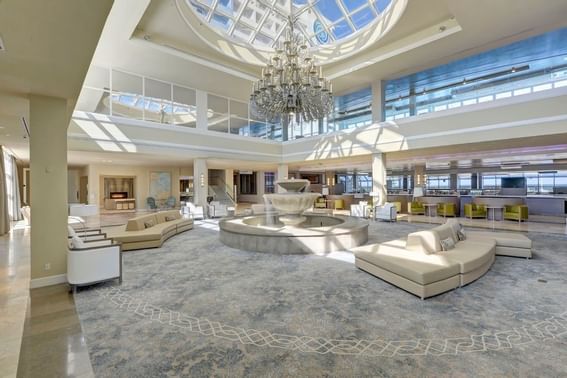 The Vibe: Jersey Shore luxury that's the cherry on top of a beautiful hotel.
Located at the Ocean Place Resort, The Spa at Ocean Place has consistently won Best of NJ awards for its incredible views and modern amenities. Visitors to Long Branch often choose to stay at Ocean Place Resort for access to the spa's amenities.
Many of The Spa's most interesting options are rooted in natural elements. The Cactus and Agave Vita Repair focuses on nourishing skin with blue agave and prickly pear. The Warm Bamboo Massage session is 50 minutes of heated bamboo bliss.
Try one of The Spa at Ocean Place's variety of herbal soaks, rooted in fresh fruits and coastal scents. Choose from jasmine & lavender, peach & vanilla, or the beach-infused pineapple & coconut soak.
1 Ocean Boulevard #1, Long Branch, NJ
www.oceanplace.com/the-spa
Island Spa & Sauna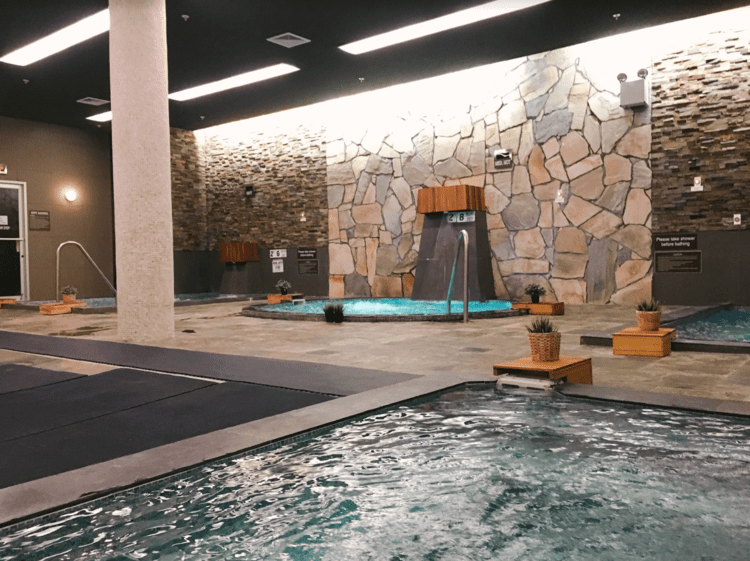 The Vibe: Tiki hut paradise meets Korean bathhouse and sauna.
Island Spa & Sauna brings a unique blend of urban sauna and tiki hut aesthetics to its Edison location. Sauna and bathhouse access comes with general admission — this includes 5 dry saunas, an ice sauna, steam room, bathing area and 4 soaking tubs.
Korean amenities range from spa services to food and drink options. Try the Korean body scrub and Ashiatsu bar massage options for expert care. The Cafe Island features excellent Korean cuisine, like Bibimbap and Bulgogi. Finish your day at Island with a Snow Bingsoo, snow ice mixed with vanilla ice cream and fresh infusions.
Island Spa offers Family Day packages not found in many luxury spas. One Friday and Saturday of each month is devoted to spa getaways for families, and children under 10 are permitted in the facility on those dates. Make sure to read their protocol and safety guidelines for these events.
1769 Lincoln Highway, Edison, NJ
www.islandspasauna.com
What's the Best New Jersey Spa for You?
If you're searching for luxury spas in NJ, you can't go wrong with any of the selections on this list. The best spa for you depends on location, services and style.
The right aesthetic instantly sparks relaxation and comfort. Find a luxury spa option that "looks and feels" like somewhere you imagine yourself at peace. Be sure to find a location within a reasonable distance, and call ahead to book your services to avoid any unnecessary stress.
Whichever spa you choose, we wish you peace, tranquility and a memorable experience!