At first, Christie Street in the Menlo Park section of Edison Township seems like a typical suburban street in Central New Jersey, lined with streetlights, woods, and houses. However, what happened on this block in the late 19th century forever impacted the state, the country, and the world.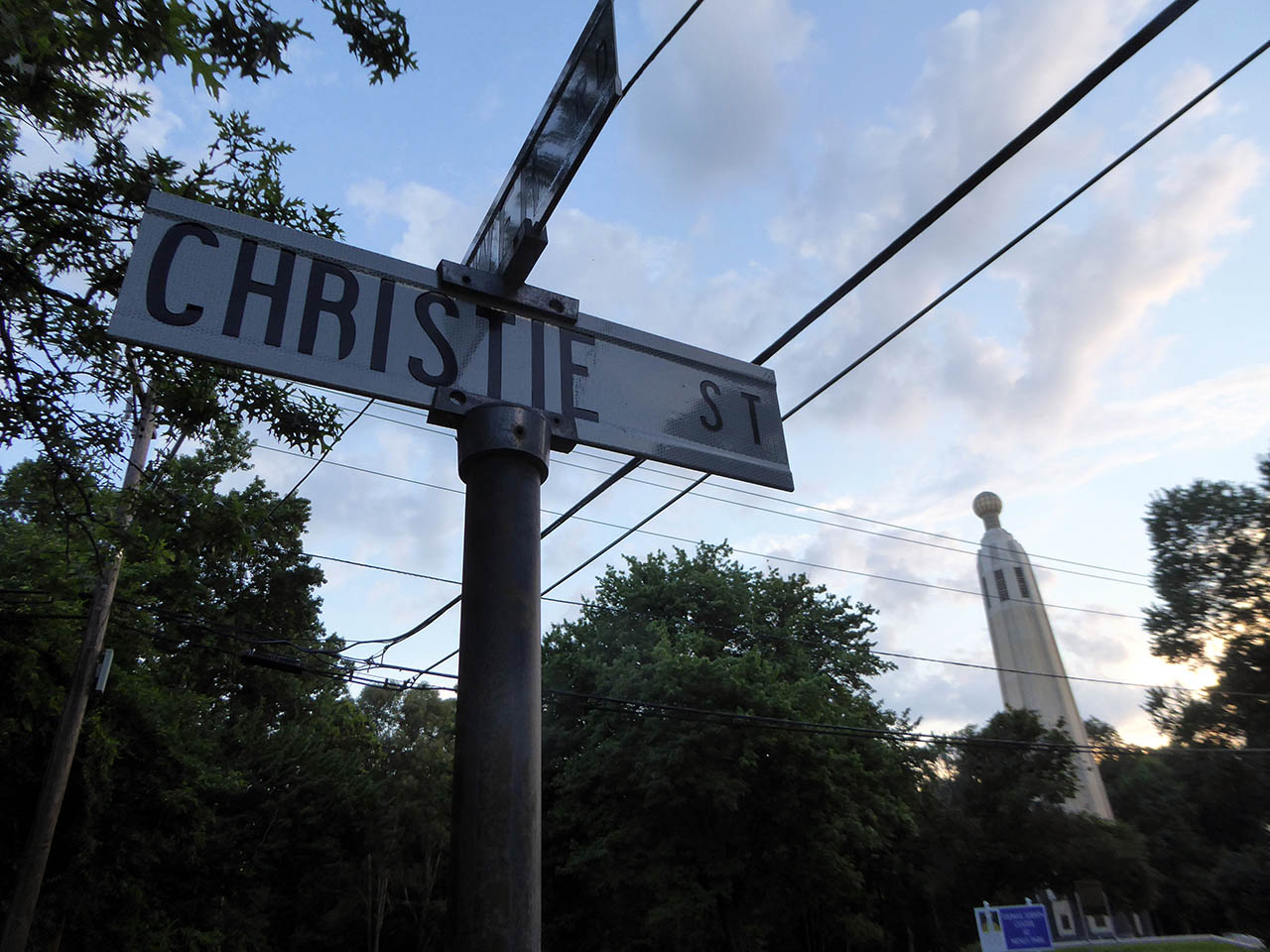 According to Princeton University, "Christie Street became the first in the world to be lit by electric lights." This is because the block was situated alongside inventor Thomas Alva Edison's best known "invention factory" and laboratory, which opened in 1876. Known as the "Wizard of Menlo Park," he developed a massive complex in what was then known as Raritan Township. Several buildings were constructed on the property and used to invent the phonograph and the electric lighting system.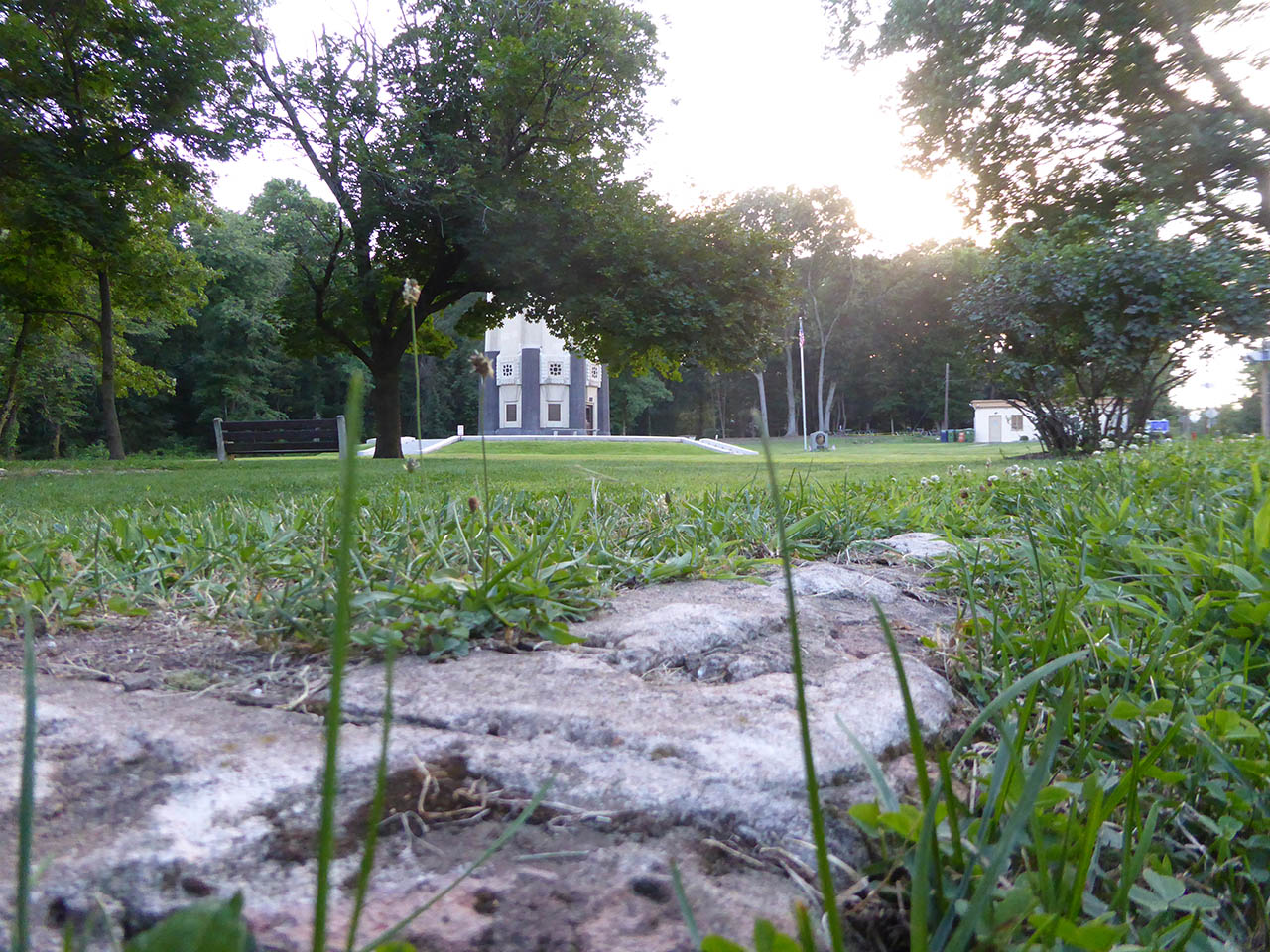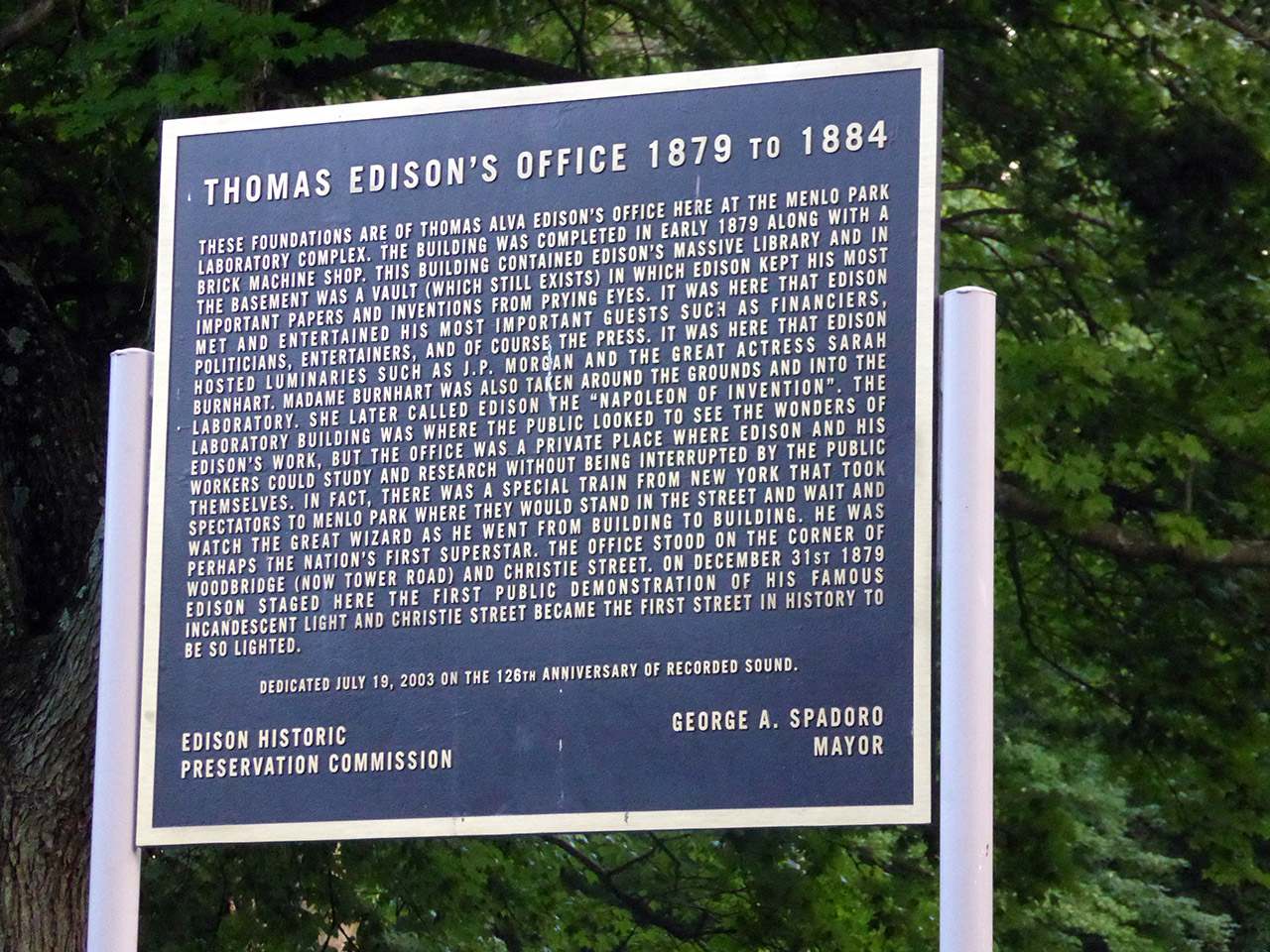 Today, there are few signs of the large laboratory complex once situated there, since the remaining buildings were either destroyed or relocated to The Henry Ford outside Detroit. Most of the site has been converted into Edison State Park, where there are a few traces of the former buildings, such as Edison's former office and library, and many signs describing the property's history.
Plus, there is the Edison Memorial Tower, which was built in honor of the inventor in 1938 (and is known for the large light bulb at the top), as well as the small Thomas Edison Center museum that offers tours of the property.
In September, the center, along with the Middlesex County Office of Culture and Heritage, held a public archaeological dig at the site of Edison's house to search for artifacts.
Although there are barely any visible remnants of Edison's facility at Menlo Park (in the township that bares his name), 20 miles north in the Essex County township of West Orange, quite a lot of his legacy can be found. Two of Edison's properties in West Orange have been preserved by the National Park Service, and are open to the public as part of the Thomas Edison National Historical Park.
His former laboratory complex, located at 211 Main Street, is open Wednesday through Sunday, and includes a visitors center with film screenings, Edison's chemistry lab, and the historic three-story main laboratory building that features Edison's West Orange library and artifacts. According to New Jersey Monthly, the complex, which opened in 1887, after Edison relocated from Menlo Park, employed almost 10,000 people.
Just up the hill from the complex in the Llewellyn Park gated community, visitors can take a guided tour of Glenmont, Thomas Edison's house, which is open on select days per month while the structure is being renovated. Edison's own vehicles can be viewed in the garage on the property, and he, along with his wife Mina, are buried behind the estate.
A ticket to the park, which includes access to both sites, costs $10 per person, and the complex can be reached by NJ Transit buses from Newark.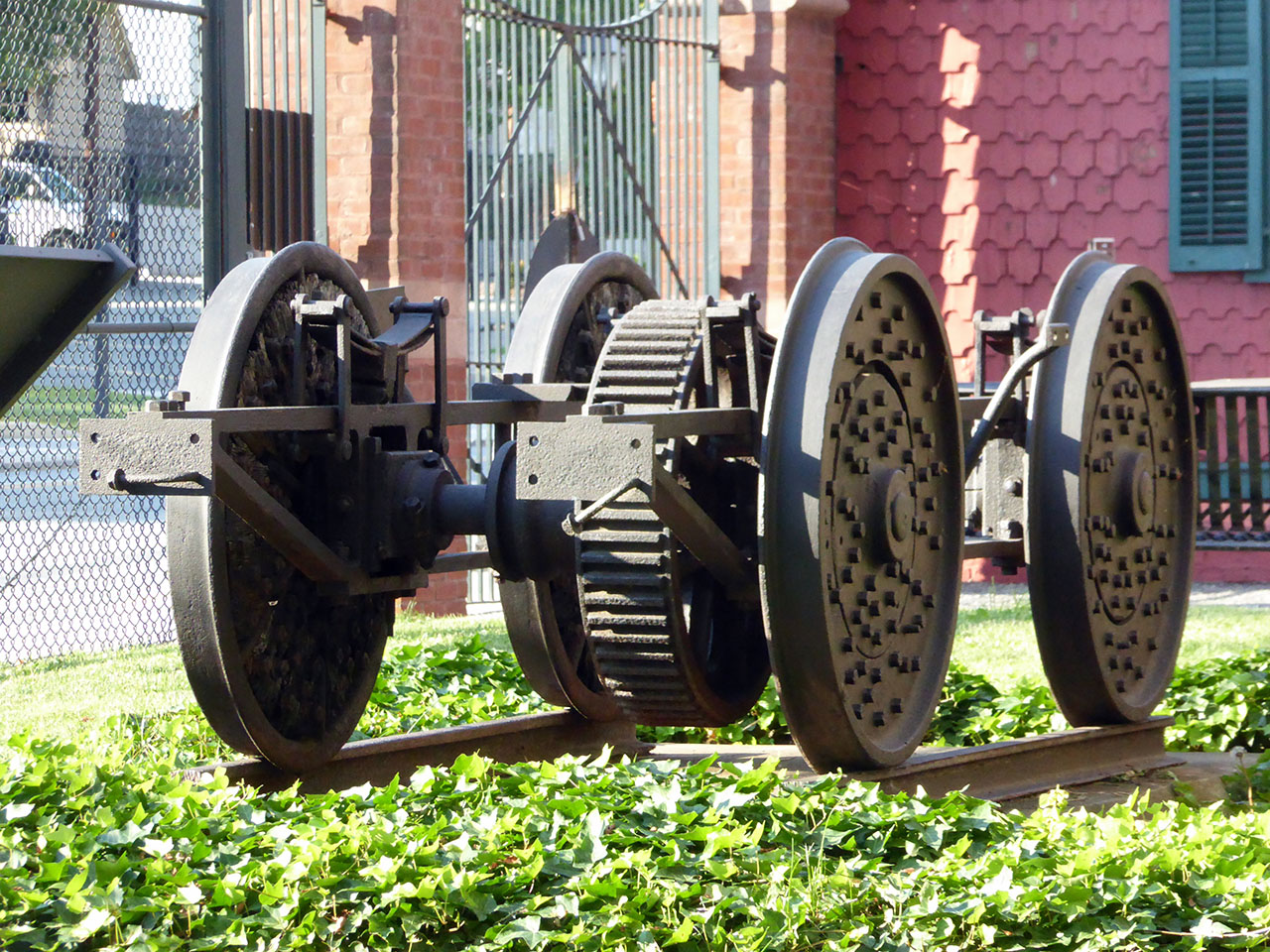 Just across the street from the former West Orange laboratory complex is the former Edison Storage Battery Company factory. It sat largely vacant for decades, but is now in the process of being rehabilitated into the Edison Village mixed-use complex. When complete, it will feature 300 apartments and penthouses, with retail space and additional residential units in a new three-story building that is being constructed on a previously vacant lot.
West Orange and Edison Township are not the only places in New Jersey where Edison worked. Before moving to Menlo Park, his first facility was located at 15 New Jersey Railroad Avenue in Newark, followed by 4-6 and 10-12 Ward Street, a block that no longer exists. In 1883, Edison chose Roselle in Union County as the first town to completely be lighted using electric fixtures "as part of an experiment to prove that an entire community could be lit by electricity from a shared, central generating station," according to Wired, and later opened facilities in Harrison, Bloomfield, Belleville, New Village, and Odgensburg, according to Rutgers University.