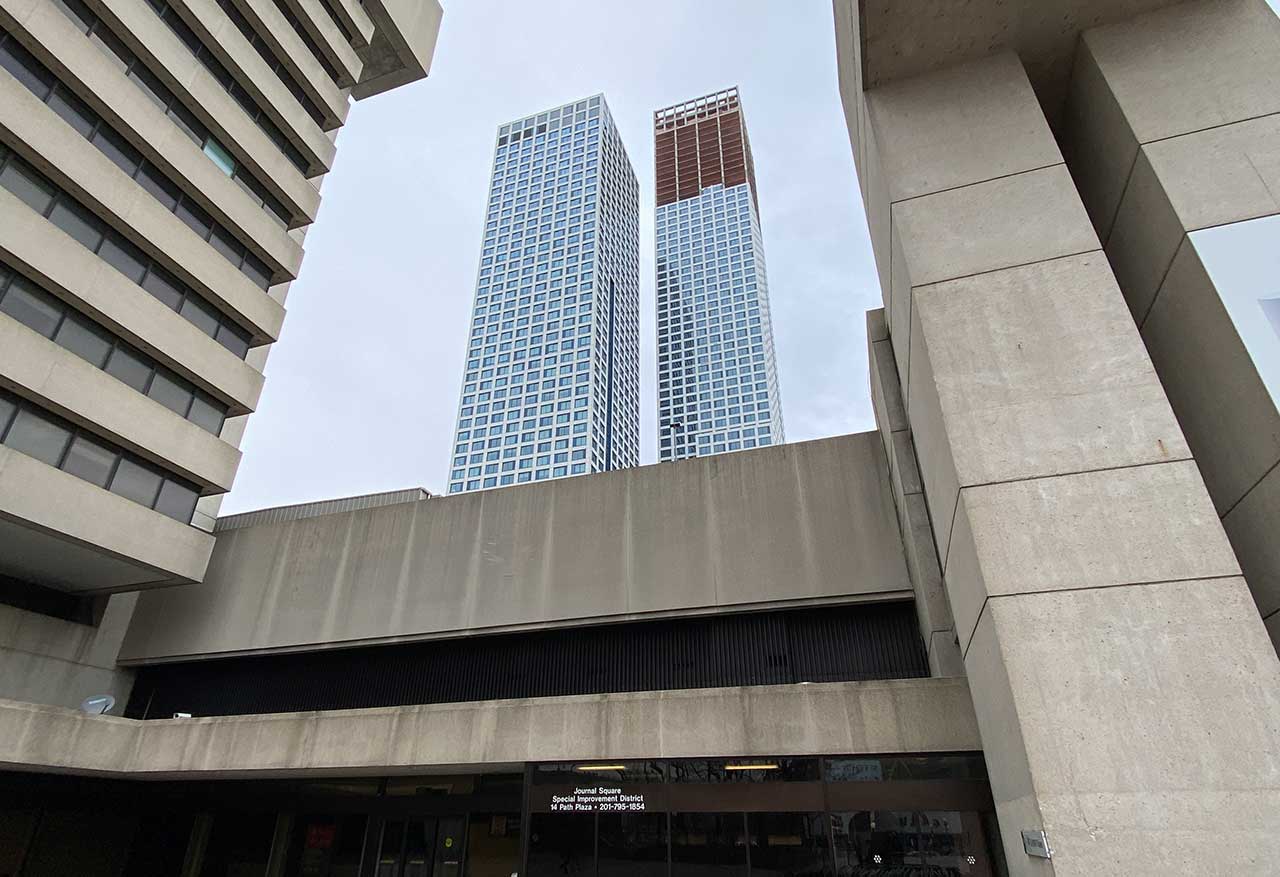 While New Jersey has enacted various measures in hopes of slowing the spread of the novel coronavirus, a recent Executive Order from the Governor's Office doesn't appear to have done much to halt work at development sites throughout the state's second-largest city.
Earlier this month, Governor Murphy announced that he was shutting down all "non-essential" construction taking place throughout the Garden State. The Order took effect on April 10 and while some sites have closed since then, almost 150 developments in Jersey City are still moving forward.
Murphy's order contains carve-outs that allow construction sites to remain open and several of the city's largest projects have utilized them to continue working. The 79-story 99 Hudson development is currently wrapping up work and was allowed to continue because they have condominium units in the building that are under contract, which gives them an exemption under the Governor's Order.
Work on the second 70-story tower of KRE Group's Journal Squared continues, as the company was granted exemptions for "abating hazards" and "site safety." Mack-Cali's 69-story Harborside 8, which started pre-construction work last month, is an active worksite due to "site security" exceptions included in Murphy's Order.
Downtown has been impacted the most by exemptions available under the construction order, as high-rises like 351 Marin Boulevard continue to be active worksites.
LeFrak's The Beach at 700 Washington Boulevard cited a "structural integrity" exemption, among others, to continue their work.
Other developments like the 57-story The Charlotte, which includes a public school component, cited an "educational-related facilities" exemption in the Order to remain active.
Jersey City residents who live near the Hoboken border haven't seen much slowdown in construction since the order took effect, as work at 100 Hoboken Avenue, Phase Two of The Enclave, and the 1,000-unit Emerson Lofts continues to hum along. Other notable Downtown projects that are exempt under the Governor's Order include Bright and Varick, 170 Erie Street, and Phase Two of The Oakman.
Two large projects on the West Side also got exemptions, as the first phase of the 621-unit 100 Water Street is still under construction. Another 631-unit development at 400 Claremont Avenue is also active, with that project being granted a "remediation" exemption under the Order.
New Jersey currently has the second-most COVID-19 cases in the country behind only New York, who enacted a much stricter ban on non-essential construction back in late March. Jersey City does not have the power to further limit construction work, so any changes to the current policy would need to come from the Governor's office.
The city has made the full list of exempted construction sites available here.
Related: