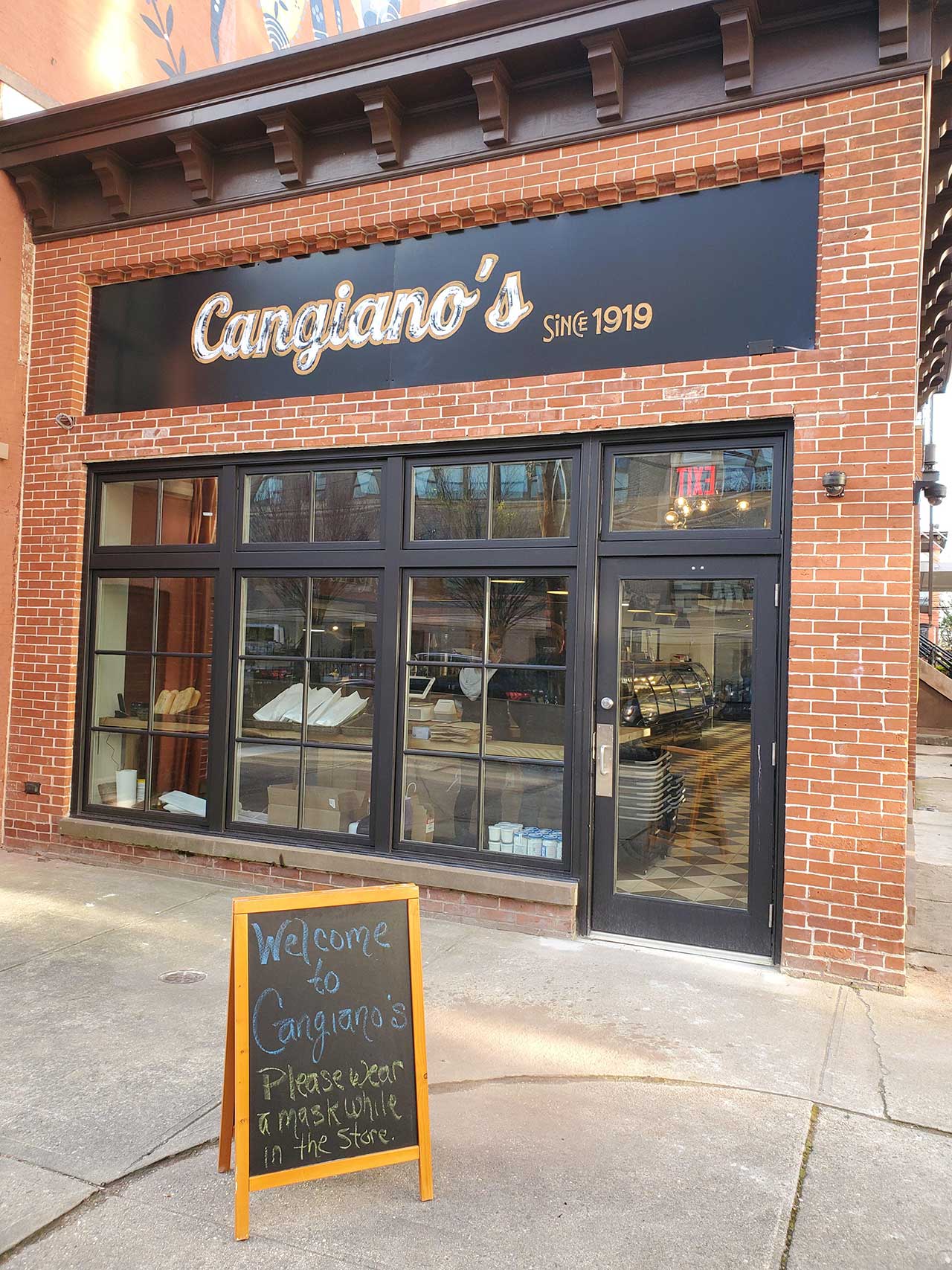 A shop selling Italian specialties has opened in Hamilton Park after months of renovations and following a preview of their offerings that emerged last year.
Cangiano's Marketplace welcomed their first customers on Tuesday to their storefront space at 225 Pavonia Avenue. Brothers Bill and Vincent Vallely opened a pop-up sandwich shop during the fall of 2019 in the Hamilton Square Courtyard, and their latest endeavor was announced in an Instagram post earlier this week. Norman Bonoan and Cosmo Cangiano, whose grandparents opened the first Cangiano's in Brooklyn in 1919, are also partners.
The opening of Cangiano's will be a bit staggered, as the market will not have a full selection as they start serving the community. Over the next two weeks, they will be expanding their offerings to include catering services and an in-house butcher that will be gradually enacted as they become fully operational.
In the meantime, Cangiano's is currently offering fresh breads, bagels, imported meats, sandwiches and cold cuts, cookies, pastries, coffee and espresso, drinks, fresh mozzarella, and cheeses from around the world at their market. A section selling fresh produce is also up and running as the market is open daily for pick-up services only.
Due to the current COVID-19 pandemic, Cangiano's is asking all customers to wear a mask when shopping at their market. In addition, they will be limiting the capacity of the market to 10 customers at a time while the current social distancing restrictions are still in place.
The rollout of Cangiano's can be followed on Instagram at their handle @cangianos_jersey_city. The market is currently open Monday through Friday from 7 a.m. to 7.p.m., on Saturdays from 8 a.m. to 6 p.m. and on Sundays from 8 a.m. to 3 p.m.
Related: