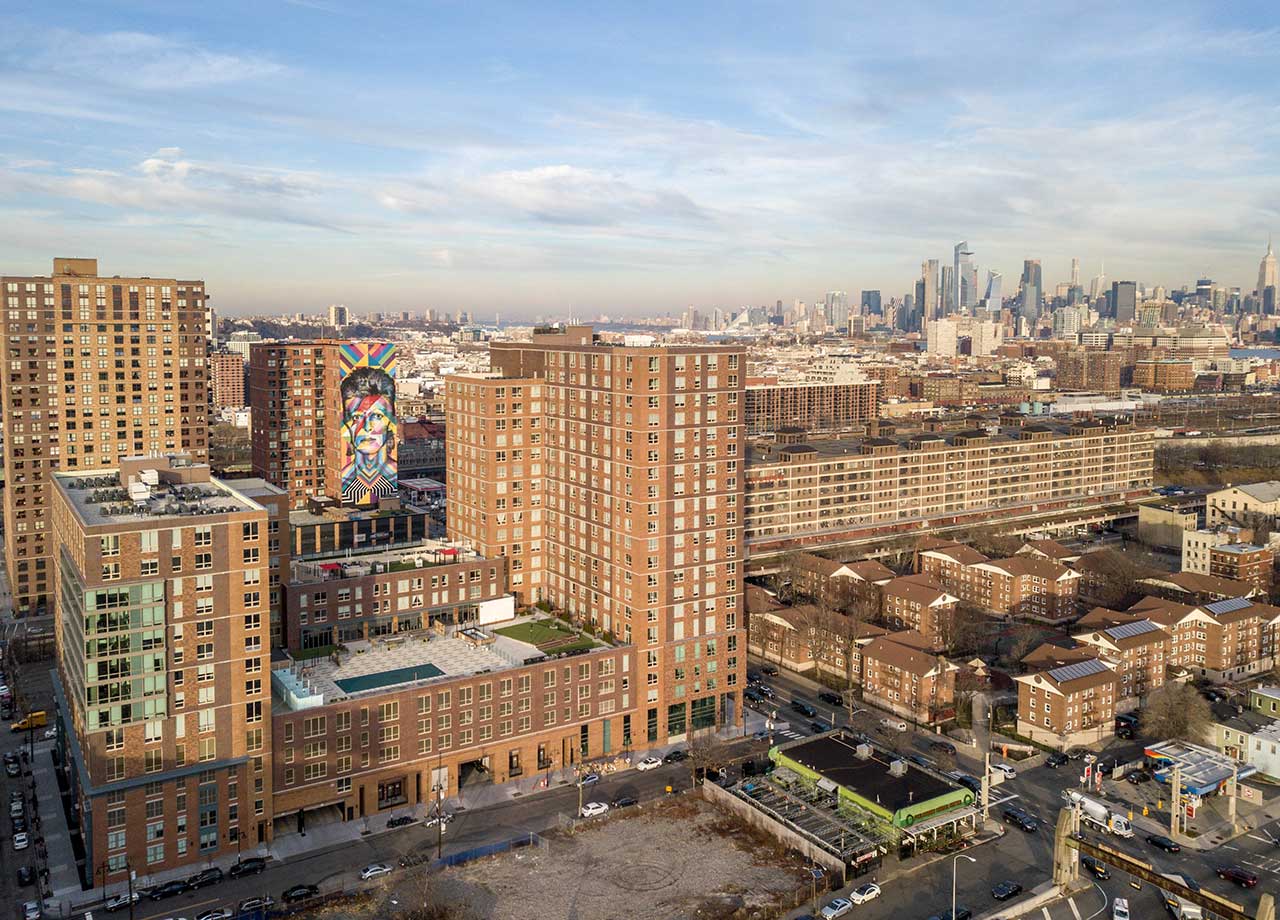 As one developer exits another stakes a claim in downtown Jersey City's emerging Soho West neighborhood.
Last September, we reported that the developer behind Soho Lofts, Manhattan Building Company, was looking to sell its latest project. The project was barely a year old at the time and was nearing a complete lease up. The developer tapped New York-based HFF to sell the property.
The two-tower complex, which opened in late 2017, contains a total of 377 units with a mix of apartments and a few select private townhomes. Situated in a rapidly changing neighborhood near the Hoboken border, the development also features 17,000 square feet of ground-floor retail space.
When the sale was first announced, market experts estimated that Soho Lofts could sell for around $265 million.
It appears those experts were nearly spot on — the latest transaction report released by Mack-Cali Realty Corp. shows the REIT is in negotiations to acquire the property for around $263.5 million.
For Mack-Cali, the acquisition aligns with the company's strategy of selling off non-core assets to focus more on communities where they have a dominant market share.
"We enter 2019 with a substantially repositioned mixed-use portfolio concentrated on the Jersey City waterfront after entering into or actively negotiating nearly $1.3 billion of transactions. We are delivering on our commitment to exit both non-core assets and non-core markets while enhancing the synergies and quality of the remaining portfolio. Our strategy is clearly tied to the vibrant Jersey City and Port Imperial Waterfront communities where we have a dominant market share and can offer our office users and residents a unique live, work, play value proposition," CEO Michael DeMarco said in a statement.
The Soho Lofts deal will be funded through a 1031 like-kind exchange using proceeds from the sale of non-core assets that totaled $384 million.
Related coverage: