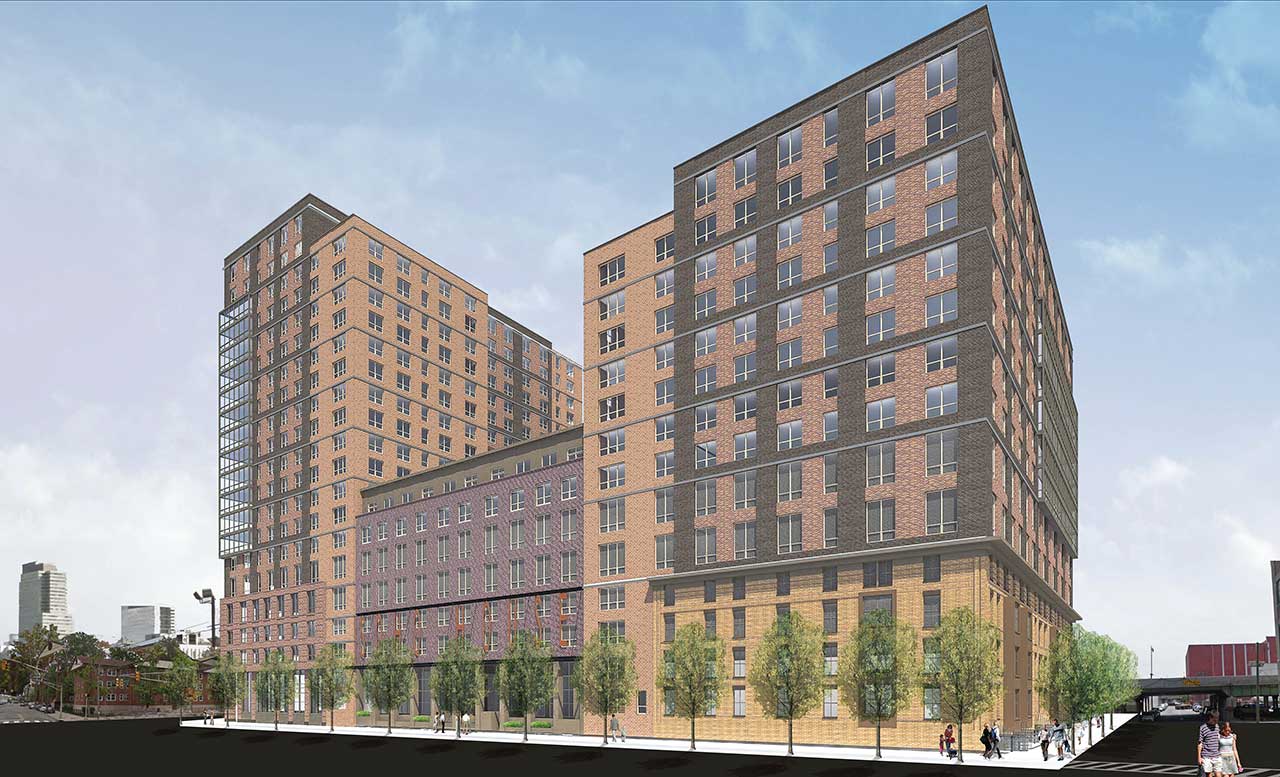 With a new rental building hitting the market almost weekly, you'd be right to think at some point supply will outpace demand. And while true, it clearly hasn't happened yet.
Yesterday, Mayor Steven Fulop joined representatives from Manhattan Building Company to cut the ceremonial ribbon on the area's latest building, Soho Lofts. The 377-unit building sits at 273 16th Street in the Lackawanna neighborhood, more recently dubbed SoHo West for 'South of Hoboken, West of NYC'.
The industrial-inspired community offers one-, two-, three and four-bedroom apartments, as well as a limited number of private townhome rentals. Monthly rents begin from the $2,000s, with immediate occupancy available.
"The initial phase of SoHo West, the Cast Iron Lofts Collection, put this neighborhood on the map and is now home to more than 800 residents," says Louis Mont, COO of Hoboken-based Manhattan Building Company. "We're incredibly excited to move forward in further establishing the community with the launch of Soho Lofts, which will introduce an even higher level of urban luxury with condo-style interior finishes, cutting-edge and modern indoor and outdoor amenities combined with a chic, contemporary lifestyle."
The project includes separate 14-story and 21-story buildings connected by a five-story podium housing an impressive lobby, amenity center and enclosed parking garage. The draw is the community's oversized units, top-of-the-line finishes, and expansive amenity spaces.
"The luxury and comfort found inside these residences are what separates Soho Lofts from the competition," says Audrey Spina, Director of Leasing. "These apartments are larger than those found in rental buildings along the Jersey City and Hoboken waterfront, and in areas like Brooklyn, at a price point that offers considerable consumer value."
In a similar fashion to Cast Iron Lofts, the building has been popular among renters. At the event, representatives boasted of 48 signed leases, making the project 20% leased prior to opening. And that's before their advertising campaign ramps up. The company expects to lease 30-40 homes a month once they scale up.