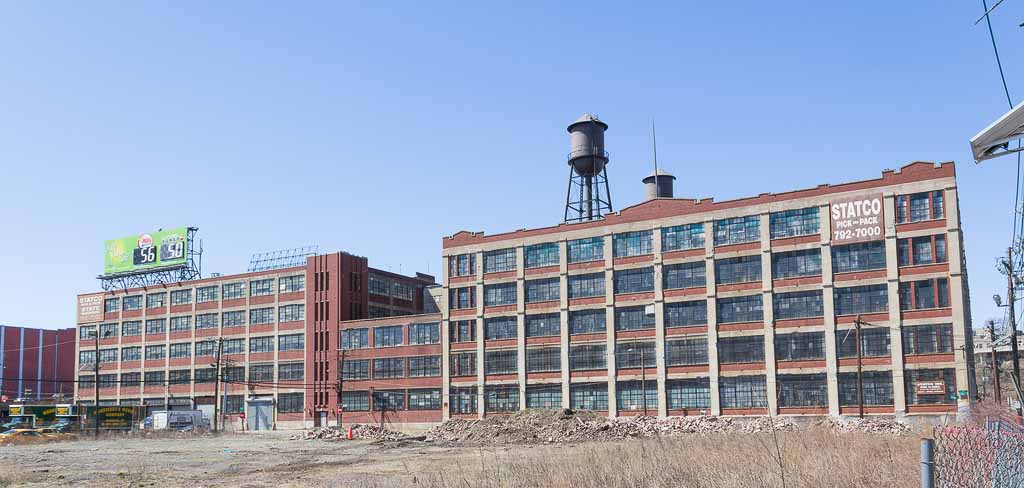 Demo crews began work late last year to make way for the massive three-tower Emerson Radio Factory redevelopment project in Jersey City's emerging Soho West/Lackawanna neighborhood. Plans call for the demolition of a portion of the existing factory building while restoring and adapting the other for reuse.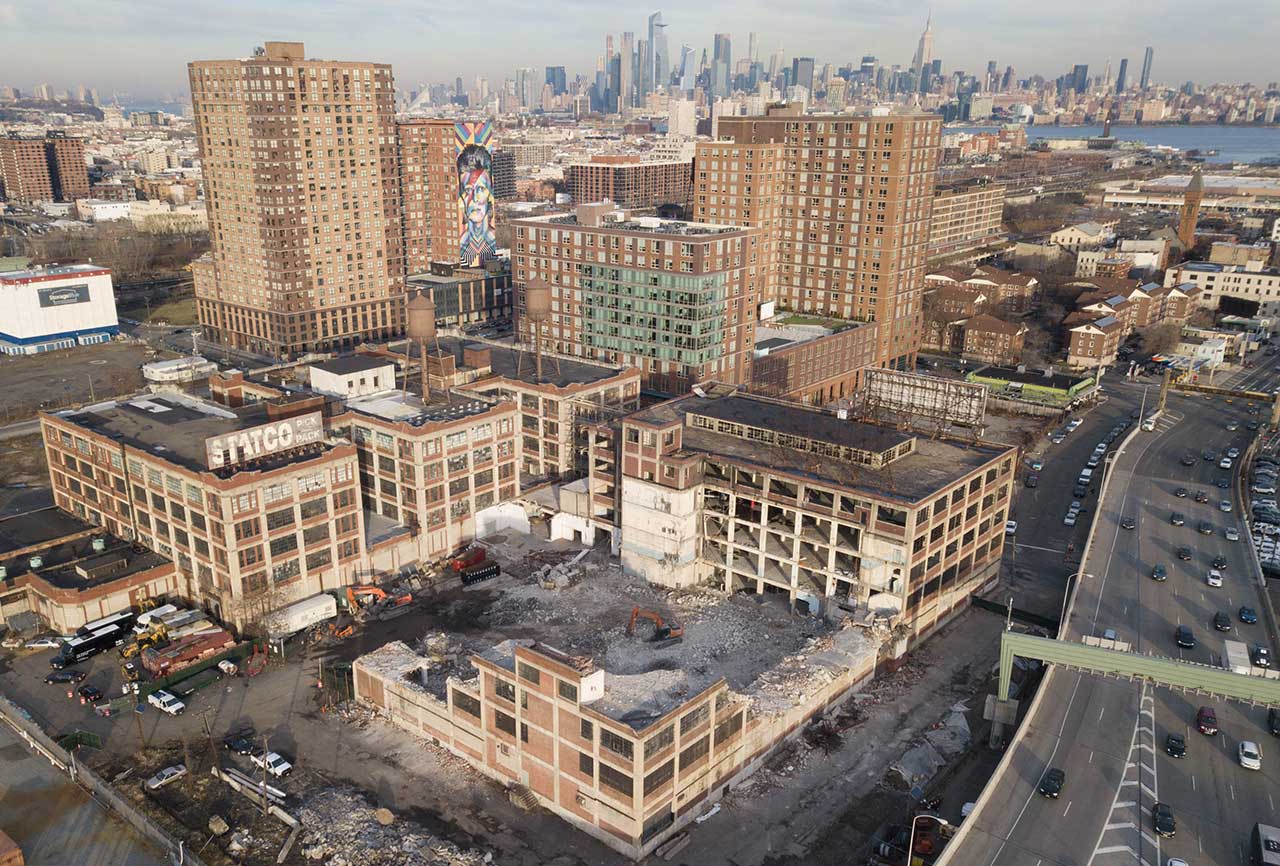 In total, The development spans four phases, the first of which will construct a new 26-story tower set to rise 304 feet at the corner of Coles and 14th Streets.
The entirety of the project is set to include a total of 1,000 units, 526 parking spaces, 44,000 square feet of retail, and 23,900 square feet of public use space that the city has previously stated they would like to utilize as a police station.
Read our previous coverage: