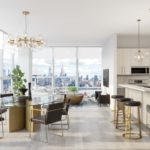 Hudson House Lofts is inspired state of living in Jersey City designed for you to enjoy world-class style and unparalleled amenities for live, work, and play.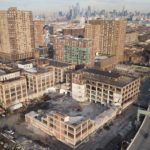 Several companies are bringing over 3,000 housing units, a 1.5-acre park, and more than 73,000 square feet of retail space to a post-industrial neighborhood near the Hoboken border.
A tiered building could rise along the northern fringes of Downtown as Albanese Development Group should be pitching their latest project to the planning board very soon.
Recently, the development team hosted Jersey City Mayor Steven Fulop for a ceremonial ribbon cutting to officially open the new property.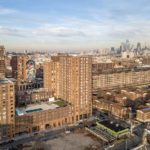 As one developer exits, another stakes a claim in downtown Jersey City's emerging Lackawanna/Soho West neighborhood.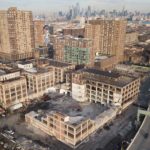 Demo crews began work late last year to make way for the massive three-tower Emerson Radio Factory redevelopment project in Jersey City.
A four-phase development will adaptively reuse a historic warehouse, build three new high-rises, and create new greenspace in one of Jersey City's emerging neighborhoods.
Known as the "Glass Loft," this true duplex at Zephyr Lofts offers protected, panoramic New York City views that you can savor through the wall of windows.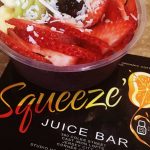 Another juice bar has opened its doors in Jersey City - Squeeze'd now has a permanent retail space.
Last month, Jersey City's own Cast Iron Lofts II took home four titles at the annual New Jersey Builder Association's Sales and Marketing (SAM) Awards.