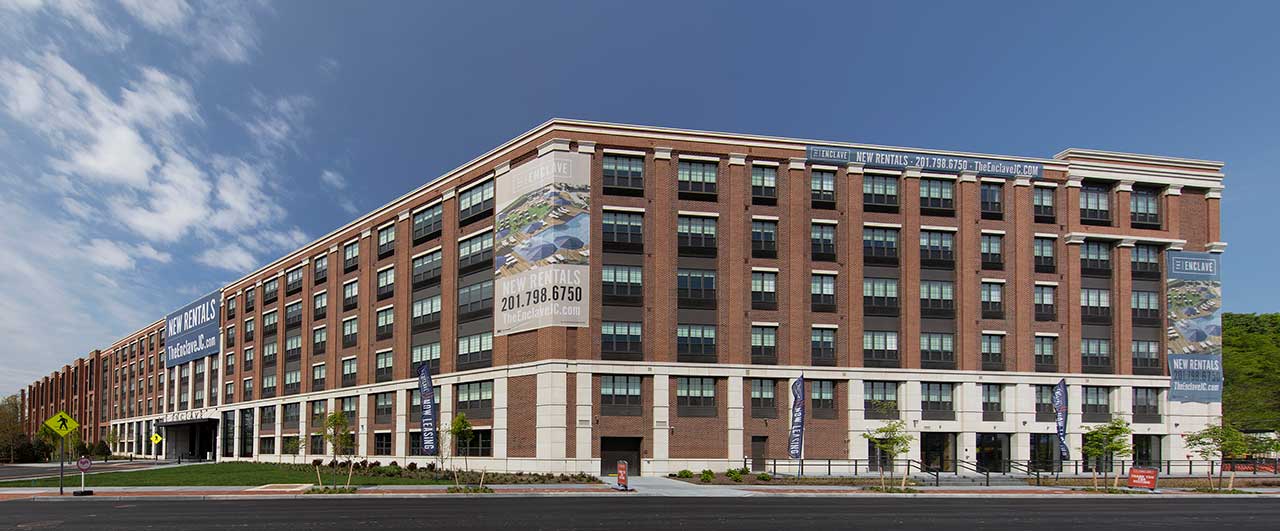 Any kid that watched Willy Wonka and the Chocolate Factory growing up undoubtedly dreamed of living inside a chocolate factory. Well, a version of that dream is now a reality for the lucky new residents of The Enclave in downtown Jersey City.
The site of the former Van Leer Chocolate Factory has been transformed into modern apartments by development partners BNE Real Estate Group, Hoboken Brownstone Company, and McKinney Properties. Gone is the chocolate factory, but the new community offers enough amenities to make any adult feel like a kid again.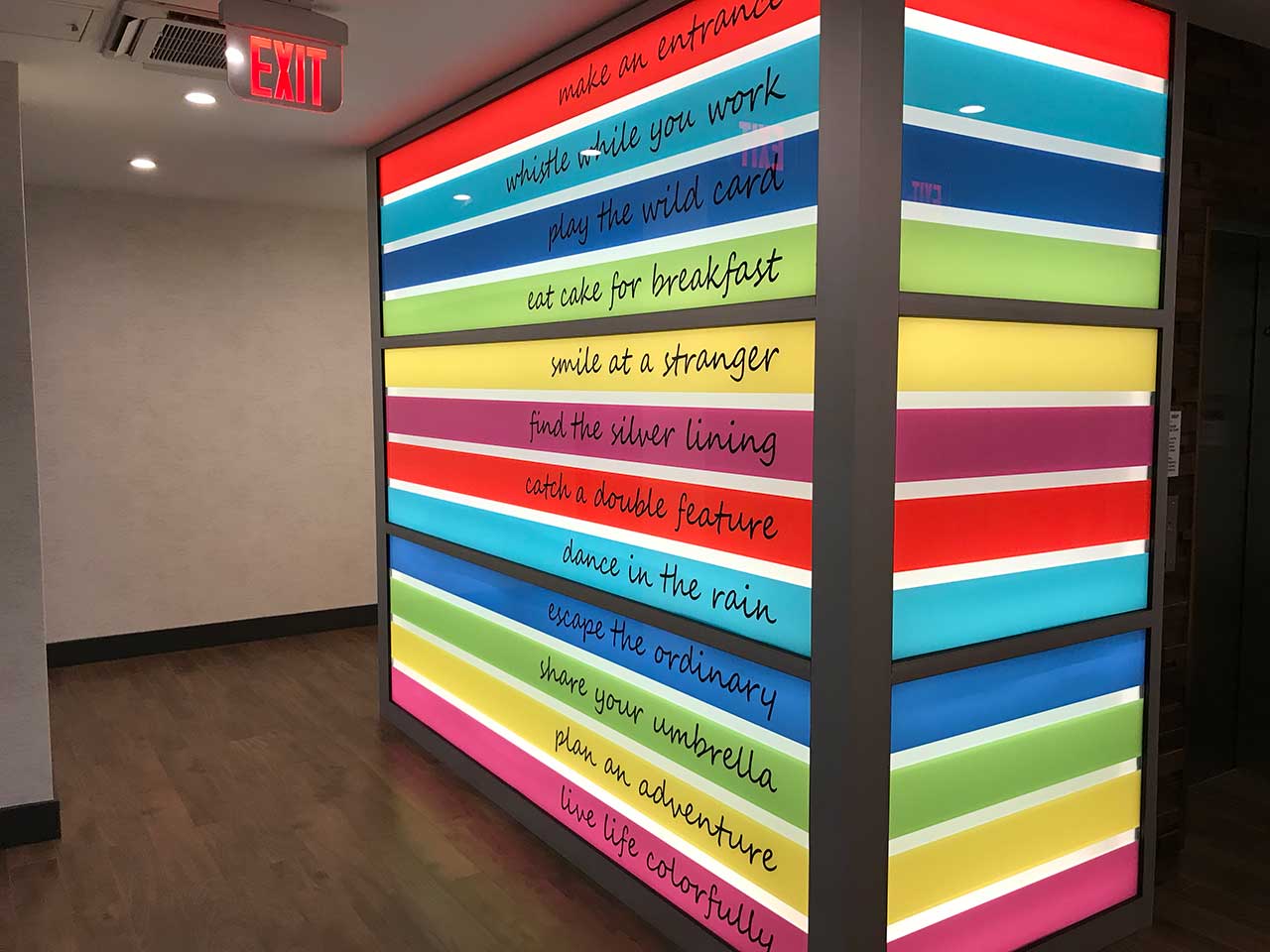 Located at the base of the Palisades and along the Hoboken border, The Enclave is a collection of 260 luxury apartments and resort-style amenities. Part of Jersey City's Lackawanna neighborhood, which has more recently been rebranded as Soho West, the property is conveniently located close to transportation, the Holland Tunnel, as well as walking distance to Hoboken and DTJC.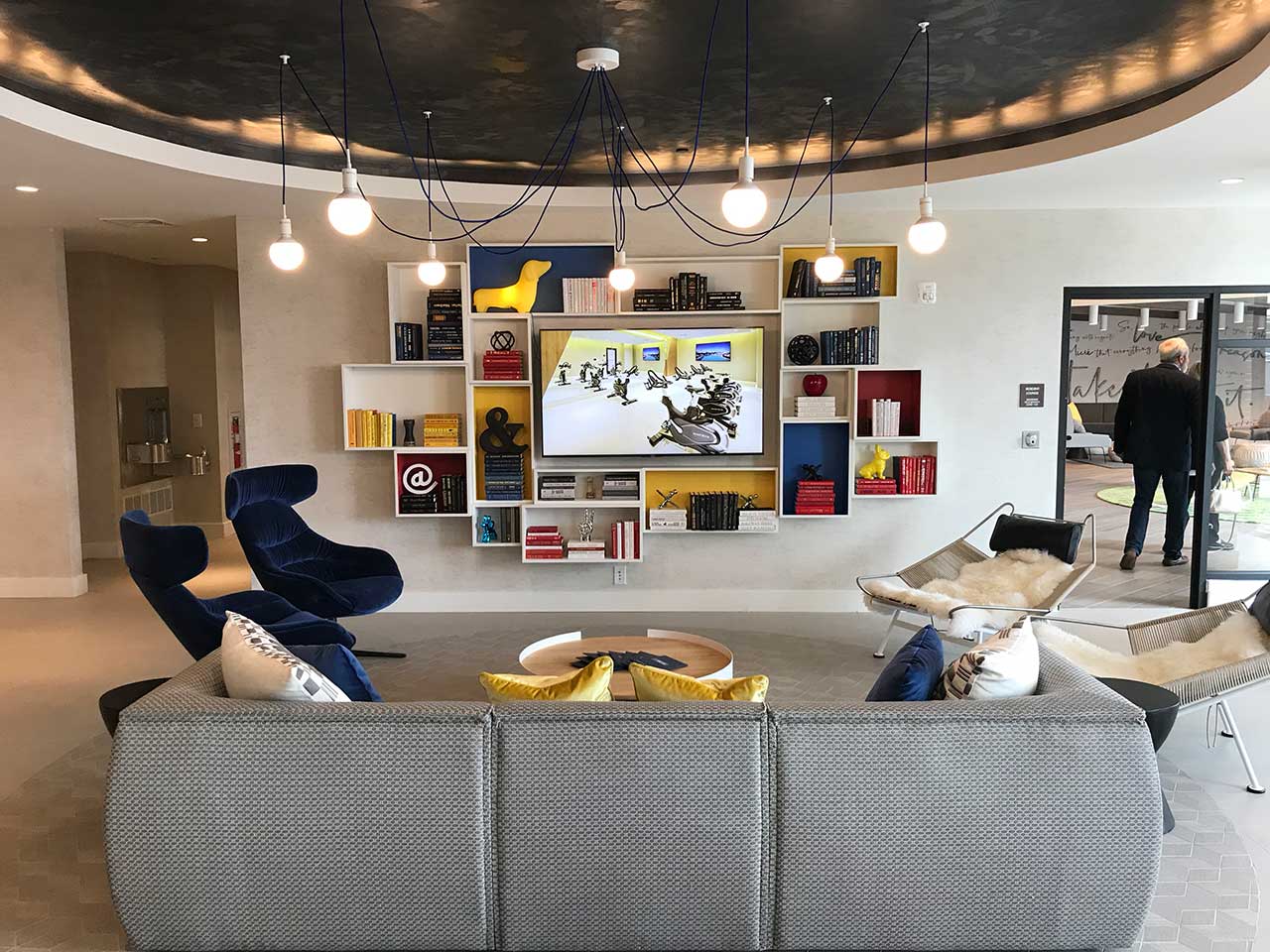 "This former industrial neighborhood has quickly transformed into Jersey City's newest live/play environment," said Jonathan Schwartz, a partner at BNE Real Estate Group. "The Enclave takes full advantage of its convenient location, which is enhanced by our complimentary shuttle service to the Hoboken PATH Station, yet offers residents a more private setting with welcomed outdoor open space. Inside, we've delivered stylish homes and a creative offering of amenities that focuses on fun."
Recently, the development team hosted Jersey City Mayor Steven Fulop for a ceremonial ribbon cutting to officially open the new property.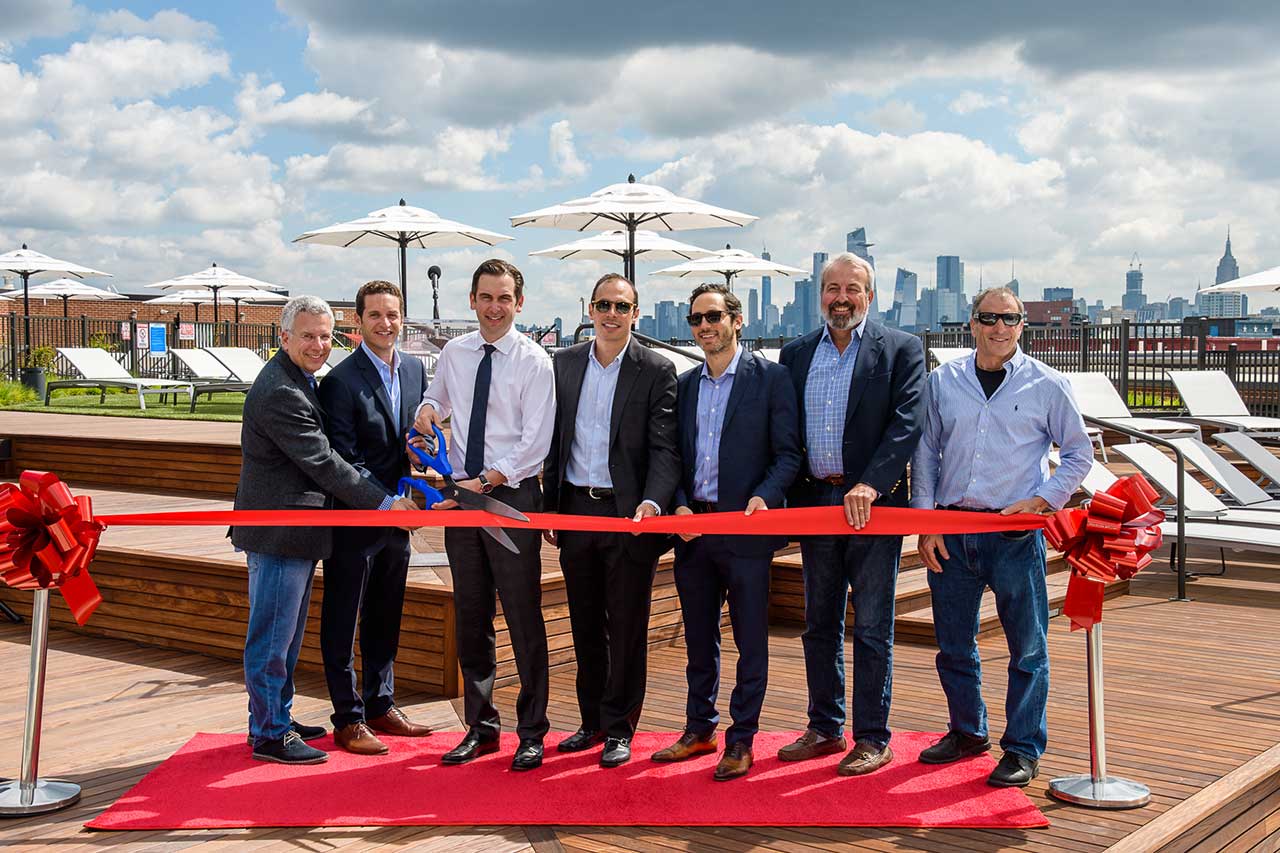 "The opening of the Enclave is exciting for Jersey City as the new addition enhances the rapidly growing neighborhood where the City borders Hoboken," said Mayor Steven Fulop. "The transformation of this land, from part of the Van Leer Chocolate Factory to new modern apartments, is a testament of our commitment to enhancing quality of life in every corner of this great City. This project was not only a major overhaul of this site, but it also creates jobs and entices people to consider calling Jersey City home."
The new development has resonated with apartment seekers with 25% of the homes leased in the first two weeks alone. This momentum was helped in no small part to the efforts of The Marketing Directors, the building's marketing and exclusive leasing agent.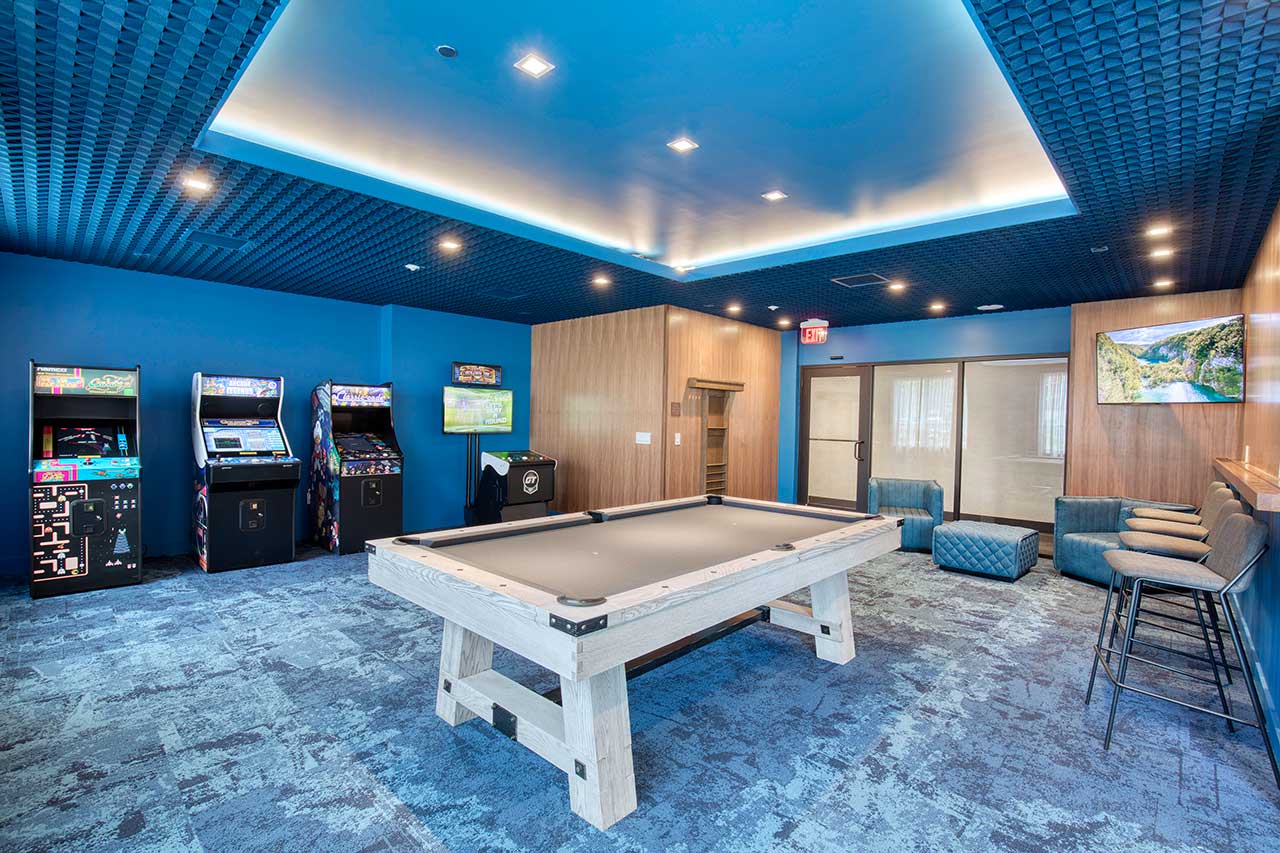 "Downtown Jersey City continues to attract residents from both sides of the Hudson River and beyond with its exceptional combination of commuter convenience, vibrant arts, culture, dining and nightlife attractions, and value when compared with offerings in Manhattan, Brooklyn and Long Island City," said Jacqueline Urgo, President of The Marketing Directors. "This neighborhood is continuing that trend, and The Enclave is quickly emerging as the area's signature residential address."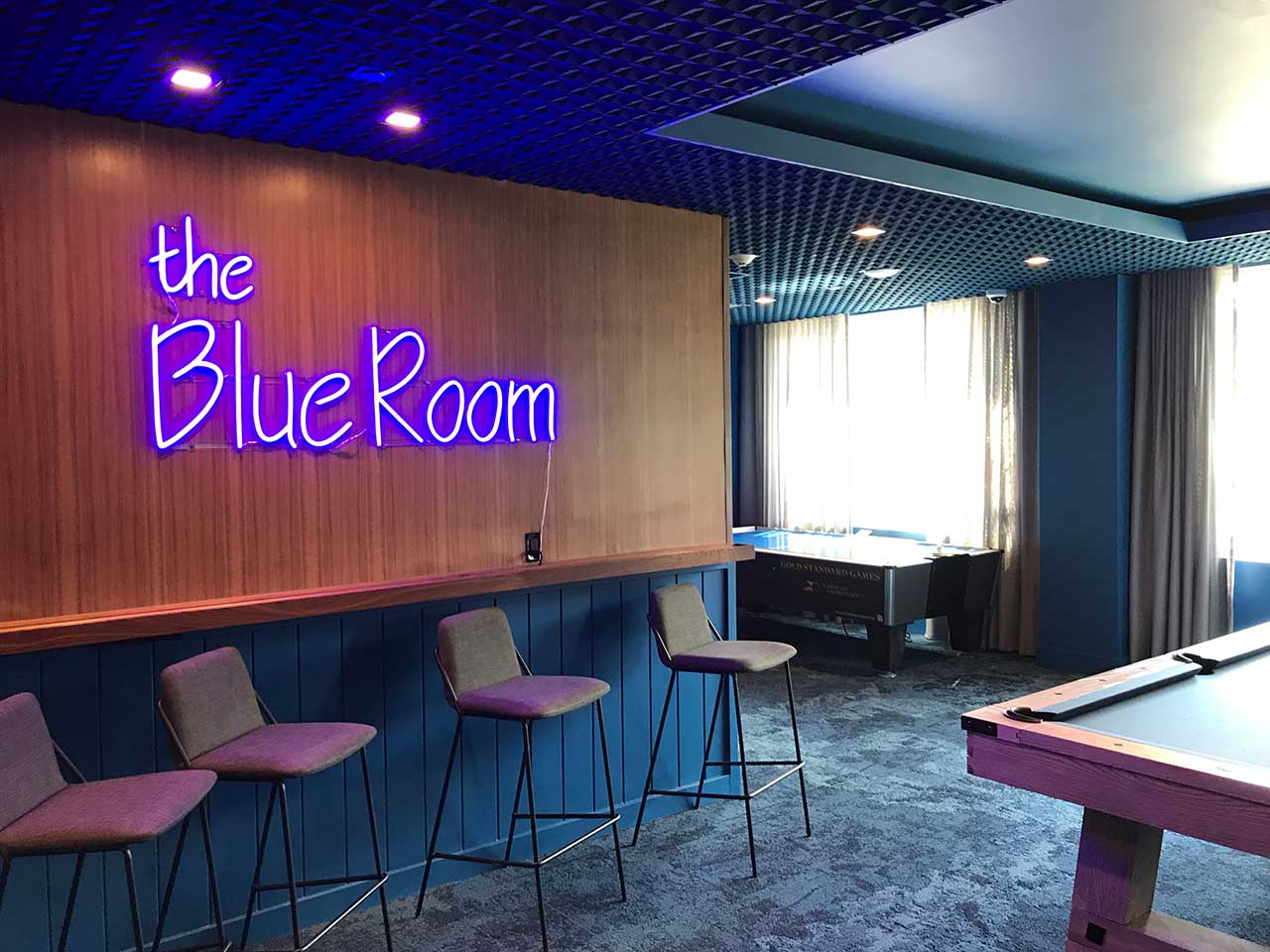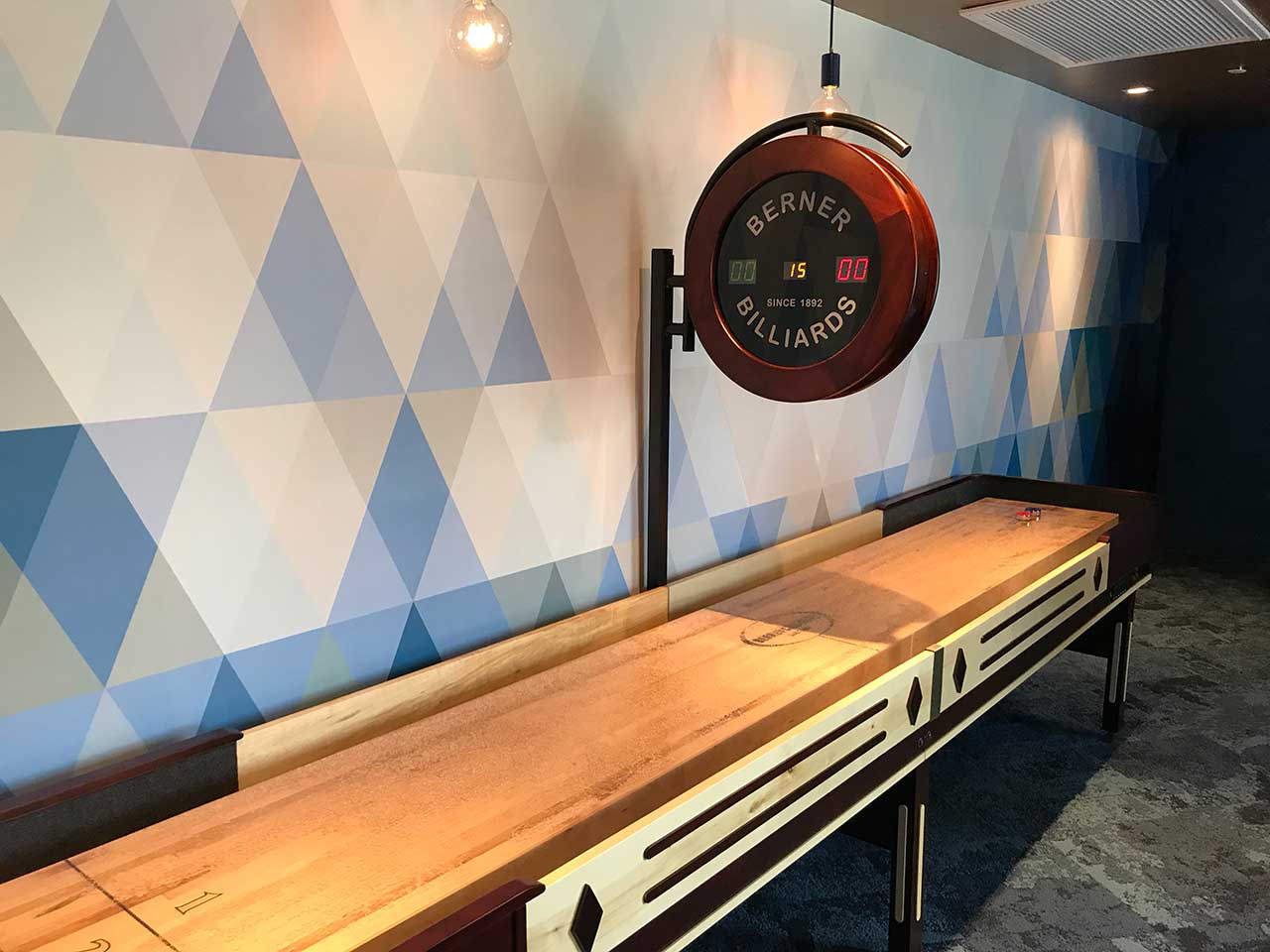 The ongoing transformation of this former industrial area is remarkable. Developers essentially have a blank slate from which to model a new neighborhood. Plans call for multiple public parks, additional streets to form a proper grid, infrastructure upgrades all to accommodate thousands of future residences.