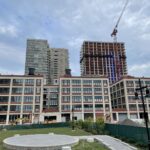 The second tower of a 1,000-unit Jersey City development is transforming the former Emerson Radio Factory into a mixed-use complex.
The former Emerson Radio Facility is undergoing a restoration that will bring 150 loft-style apartments and 34,000-square feet of retail to the northern end of downtown Jersey City.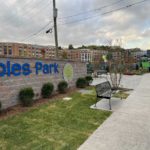 Jersey City residents can finally celebrate the opening of a new park downtown that will add more components in the coming months.