The hospitality industry has been one of the hardest-hit sectors during COVID-19 and many of us have not dined out in months. It still might be a bit longer before any of us see the inside of a restaurant, but New Jersey's eateries have been given the green light to open for outdoor dining next week.
The realities of hospitality during a pandemic have sparked an overhaul at Jersey City's Newark Avenue Pedestrian Plaza. Crews are hard at work covering large portions of Grove Street's roadway with green paint, which will convert them into outdoor dining areas during the summer months.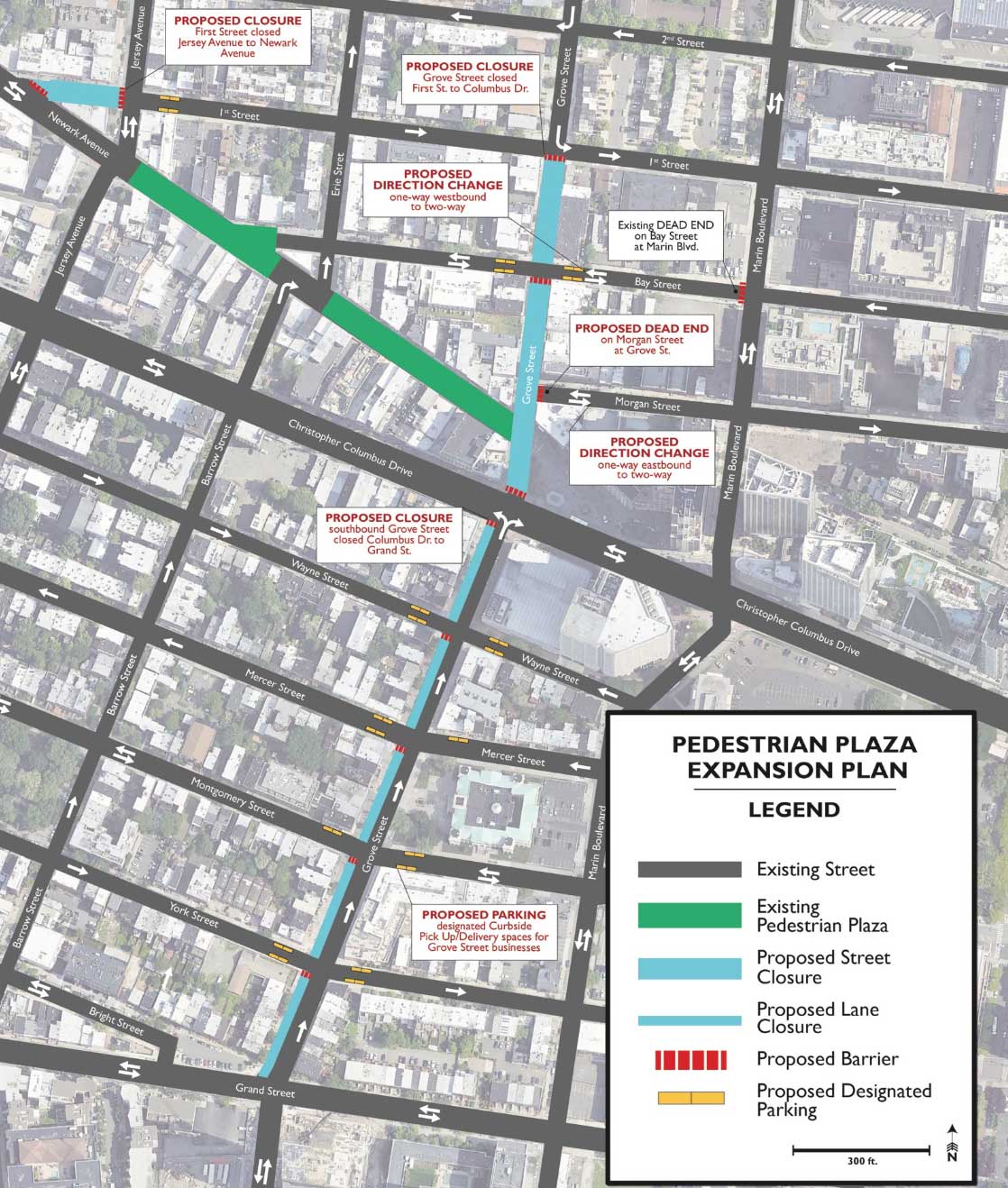 Per a map released by the city, two blocks of Grove Street between First Street and Columbus Drive will be shut down to cars for outdoor dining. The entire west half of Grove Street from Columbus Drive down to Grand Street is also being converted into a dining zone, as is the entire block of 1st Street between Newark and Jersey Avenues.
The city is also allowing restaurants along Newark Avenue to apply for expanded outdoor seating and Mayor Steve Fulop has announced that Jersey City's plan for restaurants includes COVID-19 testing for all employees and providing a "reopening package" that includes PPE and hand sanitizer to emphasize safety for all involved.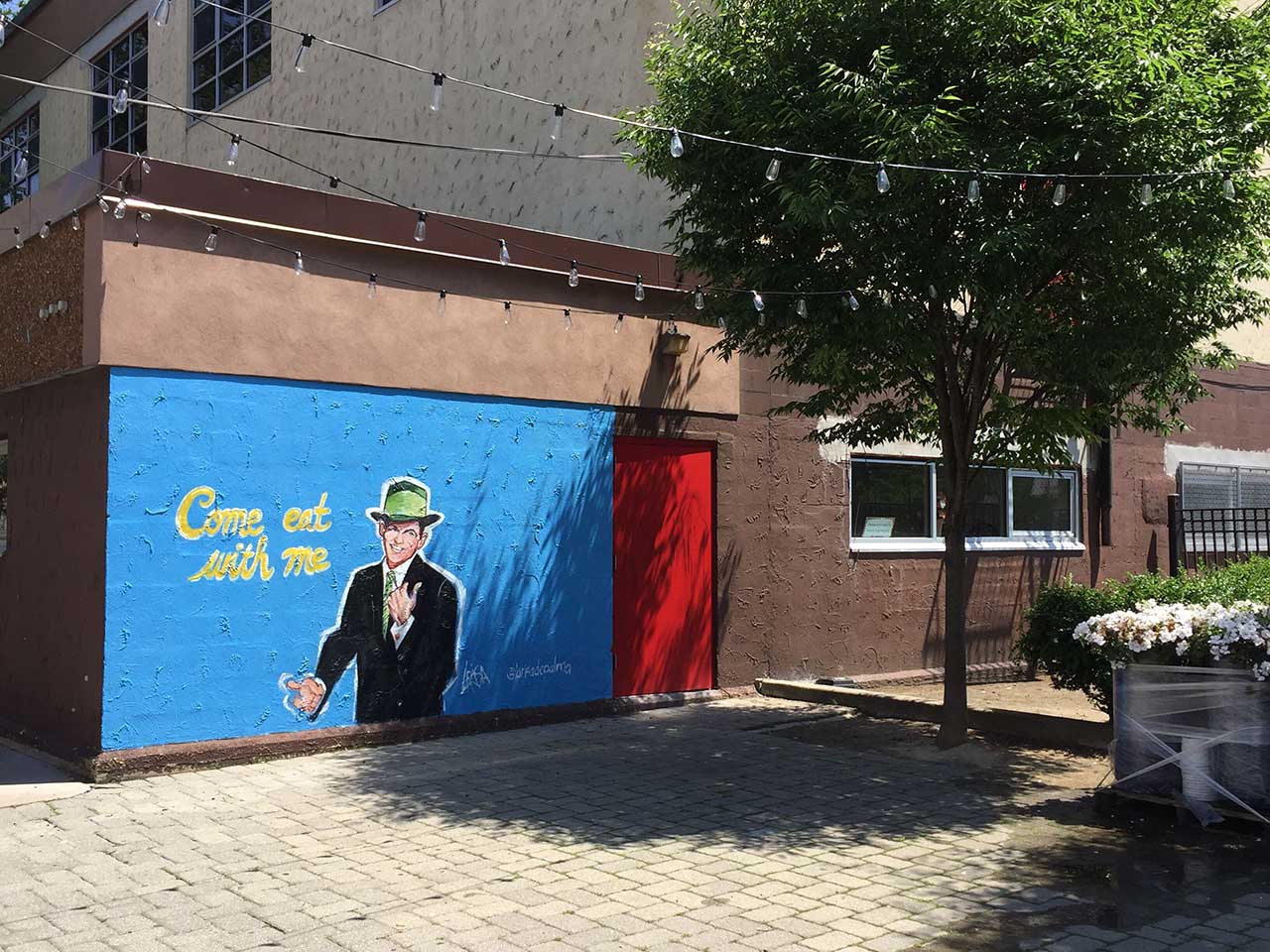 In neighboring Hoboken, the City Council enacted legislation earlier this month that will waive sidewalk cafe fees for the year and allow restaurants to expand their outdoor space. In addition to allowing businesses to annex their outdoor cafes to adjacent properties with their neighbor's consent, the city has a program dubbed "streateries" that will create temporary dining spaces in parking spots set to be removed daily.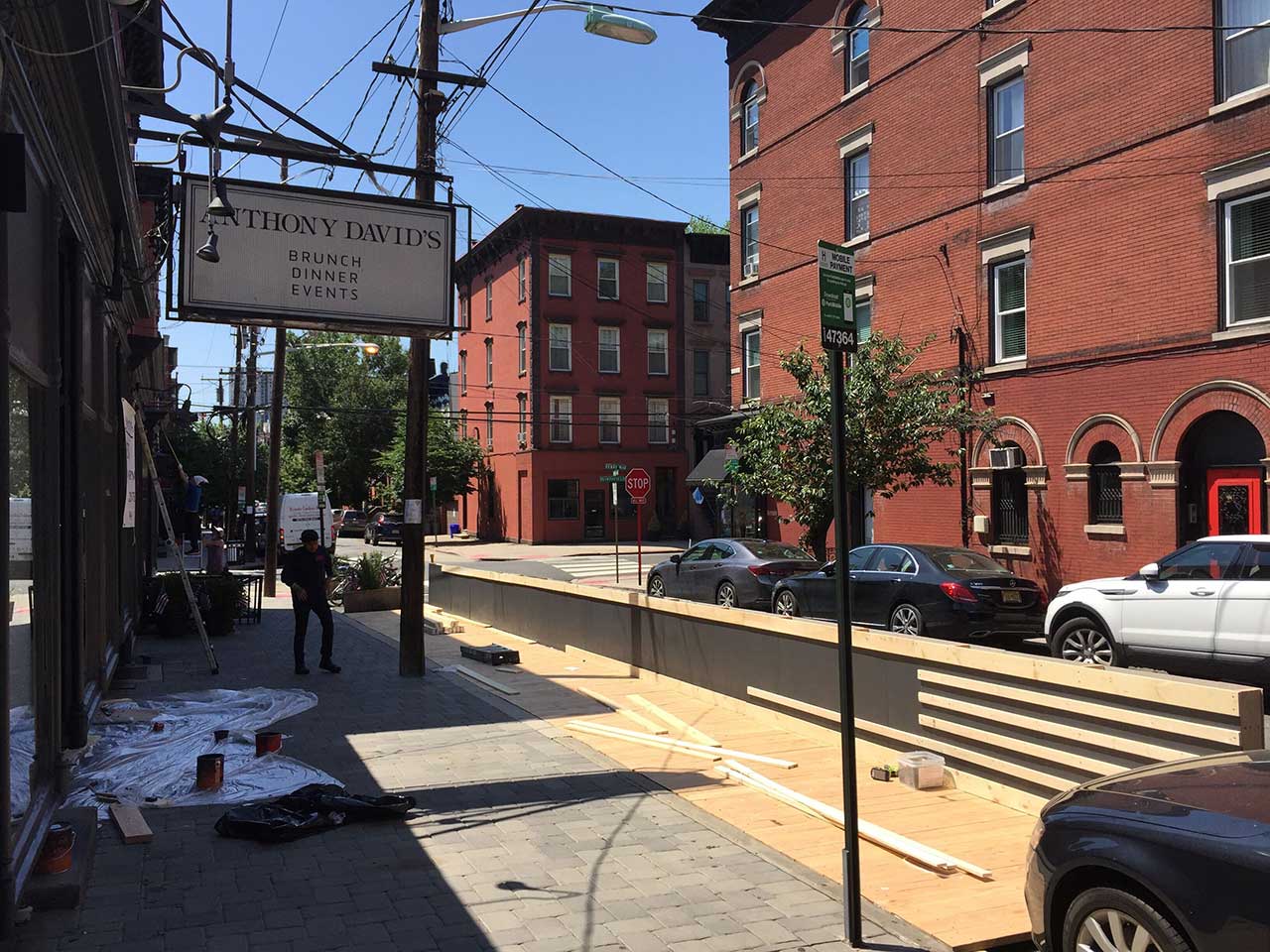 Restaurants seeking more permanent outdoor seating can apply to have a "parklet" created in parking spaces near their storefront, which will consist of tables and chairs set up on turf or carpet with a barrier separating the eating area from the street. The semi-public structures are being built in partnership between the city and local businesses.
The outdoor dining options are set to feature umbrellas or awnings and will have operating hours between 8 a.m. and 9 p.m. in residential zones and from 8 a.m. to 11 p.m. in commercial ones. Several restaurants including Anthony David's and Leo's Grandevous are hard at work modifying for the regulations, which will remain in effect until mid-October.
Outdoor dining throughout the Garden State is slated to begin on June 15.
Related: