A car-free stretch that's become one of Jersey City's top destinations is slated to get a $4 million facelift later this year, as a ton of new features will be installed along a roadway that will be permanently converted into a pedestrian plaza.
The beginnings of the aforementioned plaza on Newark Avenue go back to 2015, when vehicular traffic was eliminated on a stretch of the roadway between Grove and Erie Streets. The green paint adorning the carless road was then expanded west to Jersey Avenue last year.
At the time, Mayor Steve Fulop tweeted that the street would soon be converted into "a proper plaza we all envision." That promise will soon come to fruition as the city will spend $4 million transforming the roadway into what they hope will be a more friendly and welcoming environment for both businesses and the community.
The biggest component of the project involves raising the two blocks of roadway to match the level of the sidewalk, eliminating the trip hazard of the curb in the process. The blacktop on the road will be replaced with granite paver plaza surfacing, harkening back to the days when Newark Avenue was marked by cobblestones.
Many of the other additions in the plan, drawn up by Red Bank-based Maser Consulting, are decidedly more modern. They include a trench drain system with decorative drains, green infrastructure such as rain garden tree planters, and illuminated bench seating.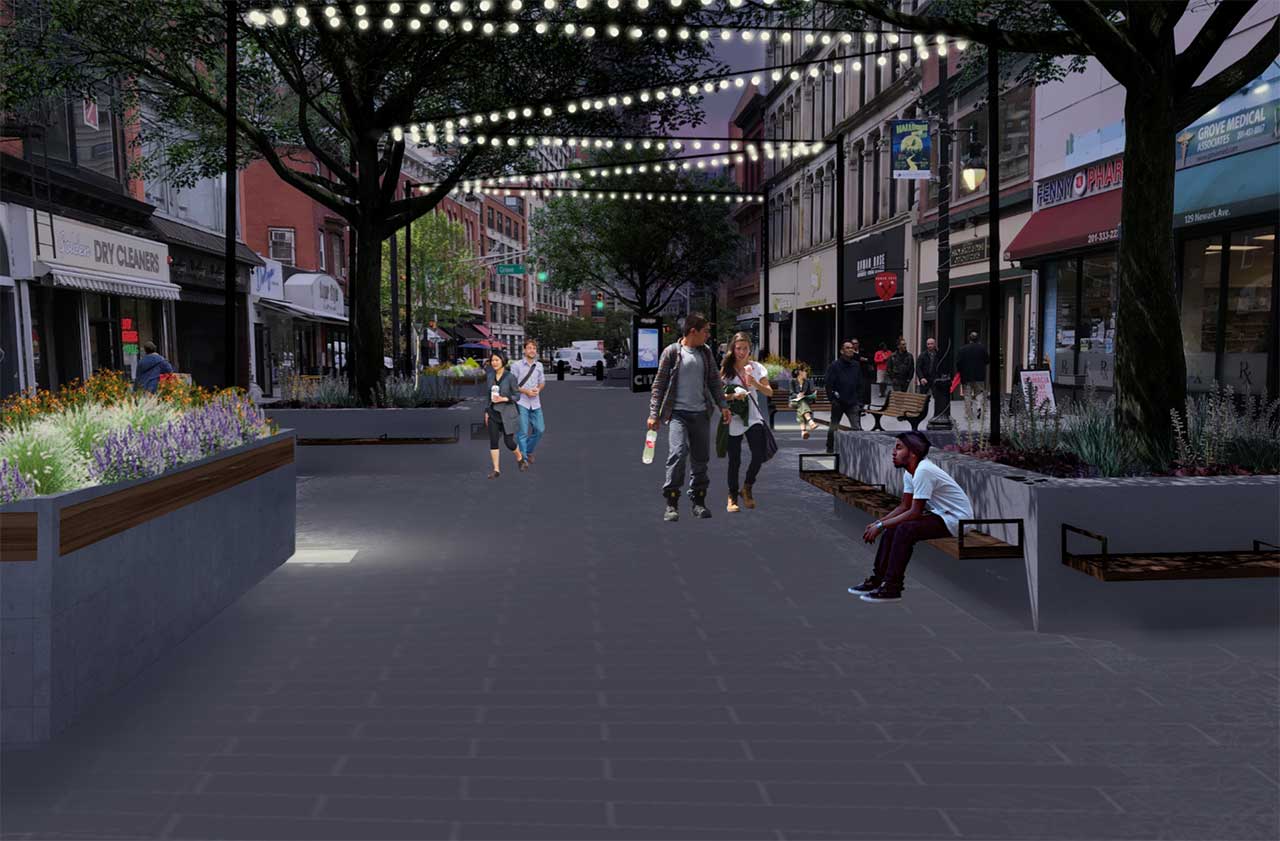 Other features that will be installed include moveable seating and tables, decorative planters, a stage area with gathering space, and enhanced café lighting. As part of the project, an information kiosk will be installed at the corner of Jersey and Newark Avenues.
Mayor Fulop recently stated during a Facebook live post that the plaza overhaul along Newark Avenue will make it easier for restaurants to extend their outside seating past their current limitations. Construction is expected to begin in December and continue throughout the colder months.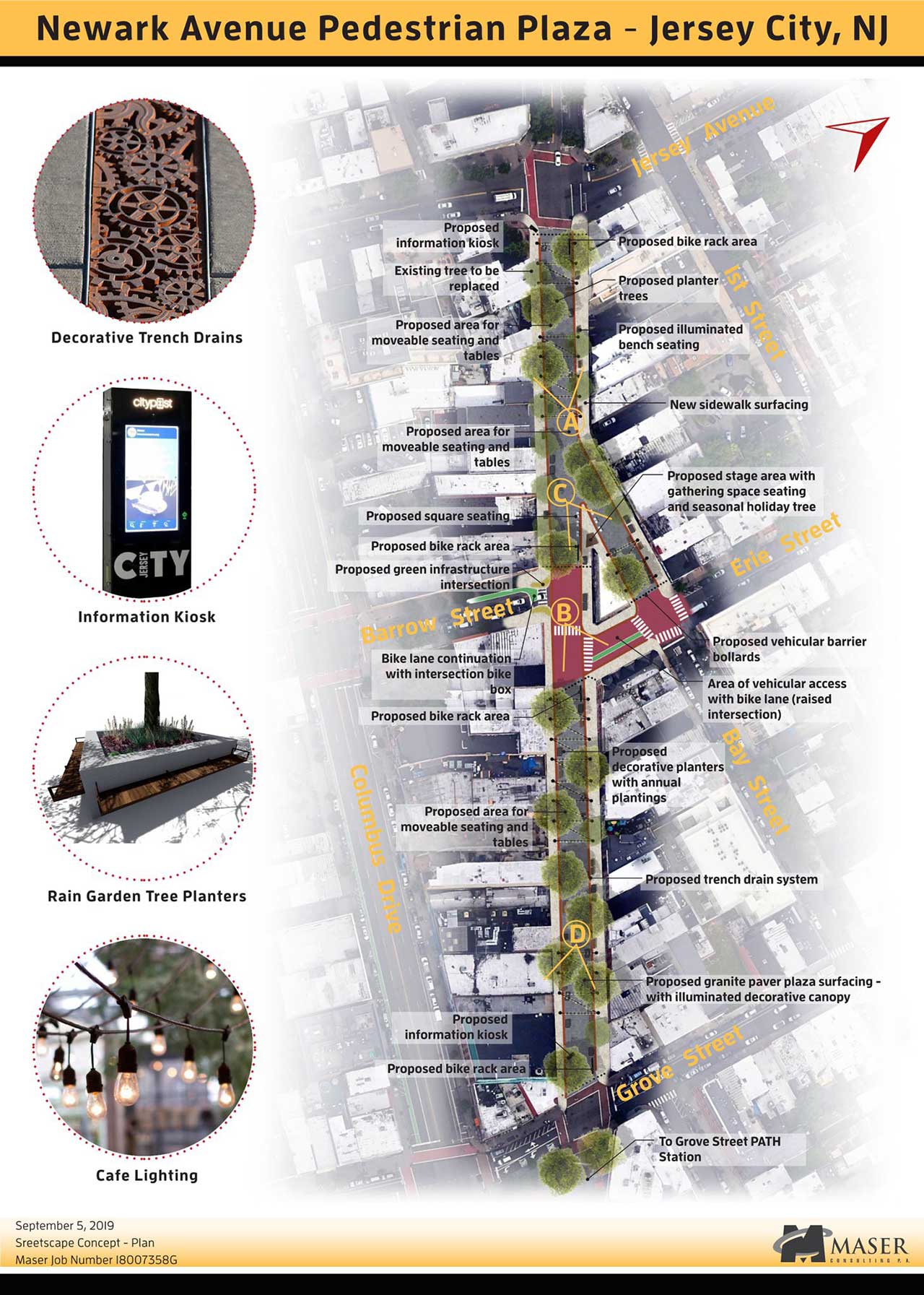 Related: