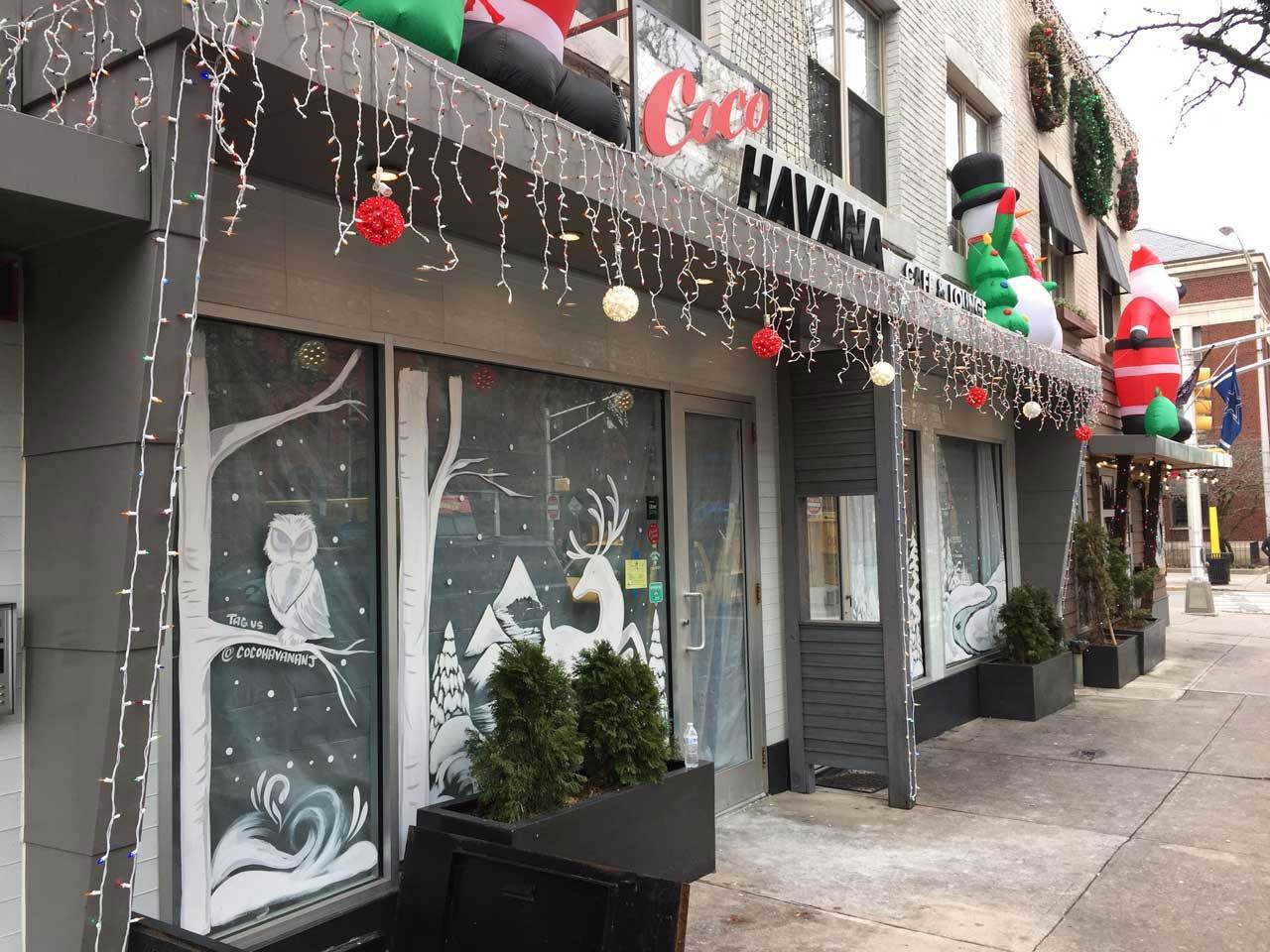 The area near Hoboken's PATH station doesn't have a shortage of restaurants that have re-branded over the years and Jersey Digs has confirmed that another eatery in the prominent Clam Broth House building will be shifting course a bit.
Back in January, we exclusively reported that plans were in the works to overhaul Coco Havana at 34 Newark Street into a restaurant dubbed Fat Taco. Construction permits quietly went up at the space and hardwood floors were installed as part of the work.
The restaurant now operates as Coco Loco and looks to undergo further renovations to the exterior of the property. During a meeting of the city's Historical Preservation Commission on June 1, plans drawn up by Hoboken-based by GJS Studio were presented calling for the replacement of the existing storefront windows with new retractable awning windows.
The windows would utilize a hydraulic bi-fold system and the plans also call for the installation of new entry doors. Confirmation of the eatery's upcoming moniker comes from a new sign that's set for the exterior consisting of "Marquee-lite channel letters" next to a script neon agave logo that denotes the eatery a tequila bar.
The plans were submitted to the board by the company that owns the building, A & C Investment Group. Previous plans from January that were connected to Fat Taco were submitted by Hoboken Hospitality Group, who manage the current Coco Loco and nearby Birch and Wild Moose Saloon.
The space housing Coco Loco has been closed since COVID-19 restrictions were enacted and a timeline for the space's conversion into Fat Taco's isn't clear. But those looking for a true tequila bar that the city currently lacks can be assured that one is still on the way.
Related: