Home
Tags
Pedestrian plaza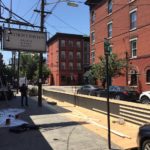 In advance of the partial re-opening of New Jersey's restaurants, both cities are implementing plans to assist eateries in keeping patrons safe while expanding sidewalk and street dining areas.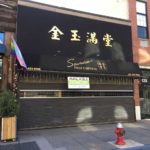 Several businesses closing in quick succession and construction delays along the car-free stretch of Newark Avenue have delivered a significant blow to what is one of the city's top destinations.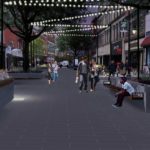 Jersey City will spend $4 million raising the existing plaza, adding granite pavers, and installing a variety of new features later this year.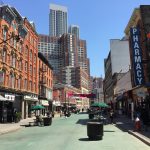 The new regulations stem from an effort to keep noise at bay in the heart of Newark Avenue's nightlife scene.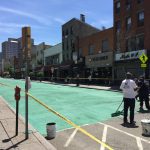 Barely a month after announcing the proposal, Jersey City has moved ahead with plans to add car-free blocks to Downtown.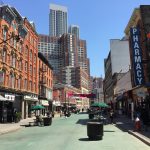 Mayor Fulop announced that a car-free zone along a major Jersey City hub could be expanded farther west, adding additional amenities.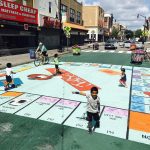 Over the past week, the story on how a Monopoly-themed mural at the tip of the Newark Avenue Pedestrian Plaza wound up officially painted over, has materialized into a public discussion. Commission, censorship, hypersensitivity, freedom of expression in art, and corporate sponsorship are now the charged pieces at the center of the game board.