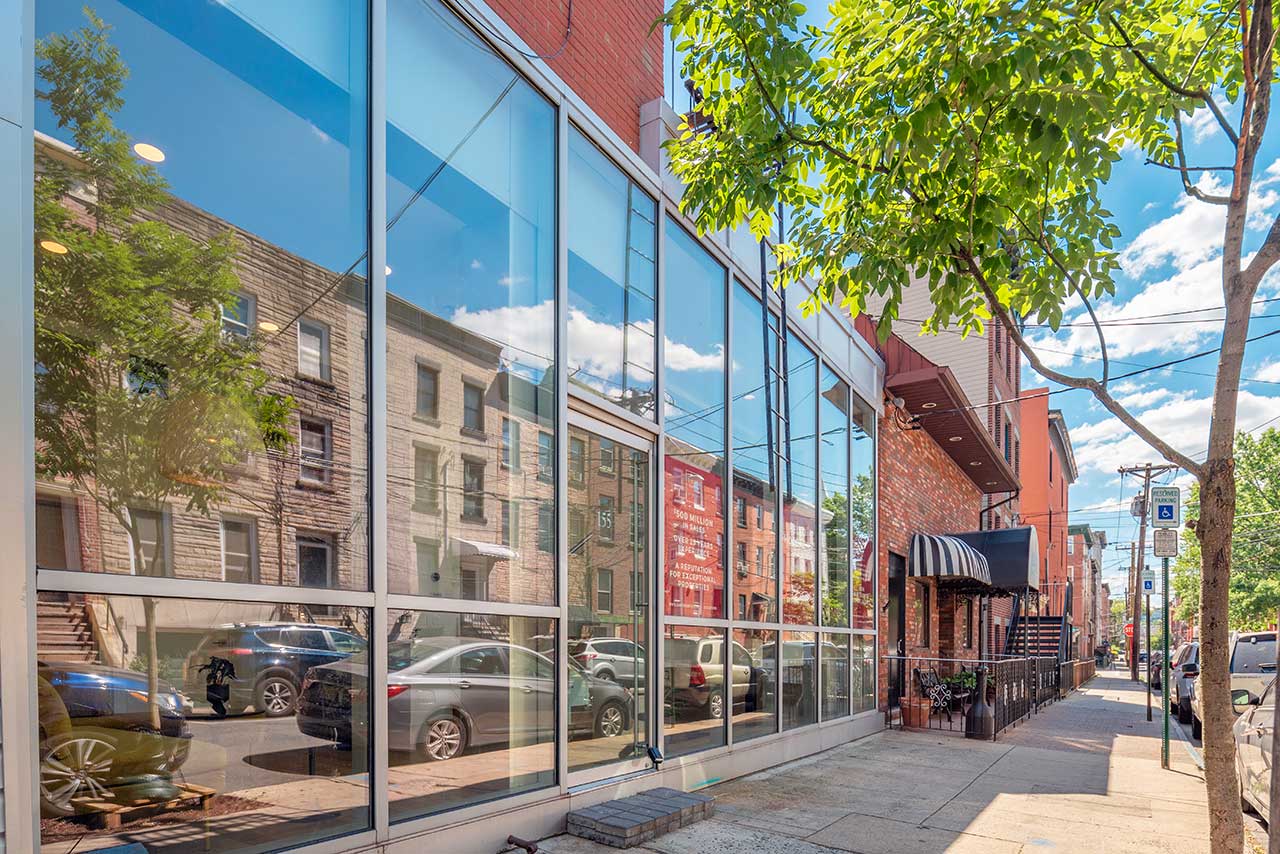 The Jersey City-based real estate brokerage Sawyer Smith Residential is opening a second office this summer, expanding its presence in Hudson County with a completely updated space in Hoboken. Although the official launch was delayed due to COVID-19, the new office is fully operational. Located at 155 6th Street, Sawyer Smith Residential will be in the heart of the bustling Midtown neighborhood between lovely tree-lined Bloomfield and Garden streets.
Since 2012, Sawyer Smith Residential has built a reputation as one of the most innovative brokerages, offering comprehensive and effective marketing for every project no matter how big or small. Sawyer Smith Residential is an expert marketer of new construction and their MLS rankings last year — #4 overall and #1 among independently owned and operated firms for production — herald their deep expertise and success across the industry.
At the helm of this expansion is Katherine Silver who will serve as the Executive Vice President and Managing Broker of the Hoboken office. Katherine has been a licensed broker for nearly 20 years and has operated brokerages in Hoboken and New York City. "She is amazing," Sawyer Smith, Founder and Principal of Sawyer Smith Residential, told Jersey Digs. "Katherine was born and bred in Hoboken and has years and years of experience in the real estate business. Rock-solid, steady, thoughtful, she is perfect to lead this new venture."
Sawyer Smith Residential is on the cutting edge and extremely professional, but they are also community-based, community-focused — they are your local real estate agency. "Katherine is Hoboken through and through," Sawyer continued, "and she can lead us into Hoboken because she is involved and supports these community efforts."
As agent-focused as they are community-focused, Sawyer Smith Residential balances quality and quantity, nurturing agents while still achieving the highest production per agent among brokerages with 10 or more agents in Hudson County. It's a unique model that has proved very successful, offering more time to invest in brokers and helping them grow quickly. Every agent has access to a complete creative team including an art director, graphic designer, and marketing associate to achieve a full marketing effort for every project which drives results for Sawyer Smith Residential and their clients.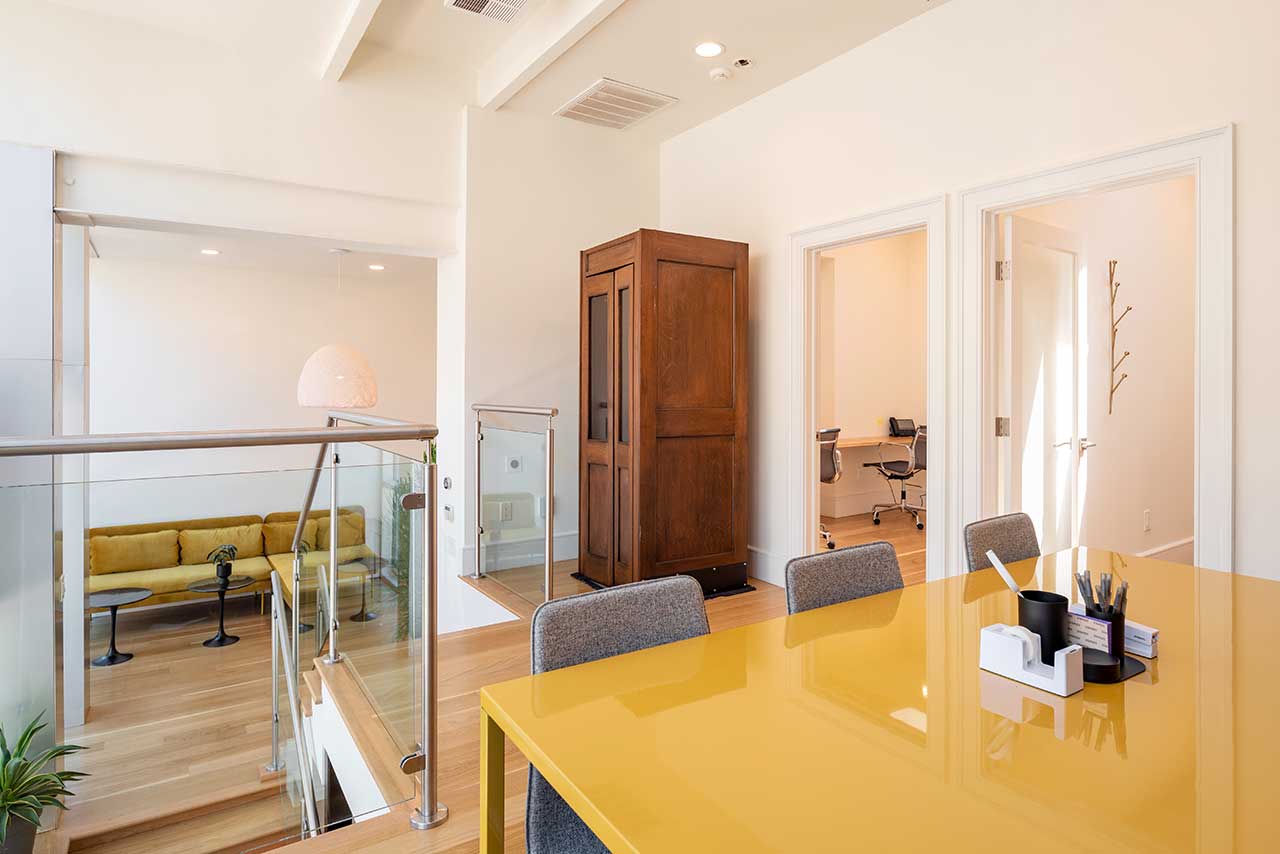 "When agents are successful and happy doing what they are good at, our clients benefit from the results they bring. We free our agents from the financial burden of maintaining their business, and our talented team of marketing experts assist them with marketing their services and the properties they represent," Sawyer said in a prepared statement.
After looking for space for about a year, Sawyer said 155 6th Street just felt right. He teased a few details about the Hoboken office and promises that it will be inspiring for both agents and clients. "Space is important," he told Jersey Digs, "and it's a really beautiful space with a modern glass house vibe."
Finally, Sawyer said in a prepared statement, "We look forward to serving Hoboken with the same level of professionalism, care and passion that Jersey City has come to expect from us. Our venture into Hoboken will solidify our reputation in Hudson County as the premier independent Brokerage that connects people with their dream homes."
Sawyer Smith Residential's office is open to serve all your real estate needs. The official launch will be celebrated with a ribbon-cutting attended by Hoboken Mayor Bhalla on Wednesday, July 1st at 11 am.
For more information, visit sawyersmith.com.
To inquire about joining the brokerage as an agent, please contact [email protected].