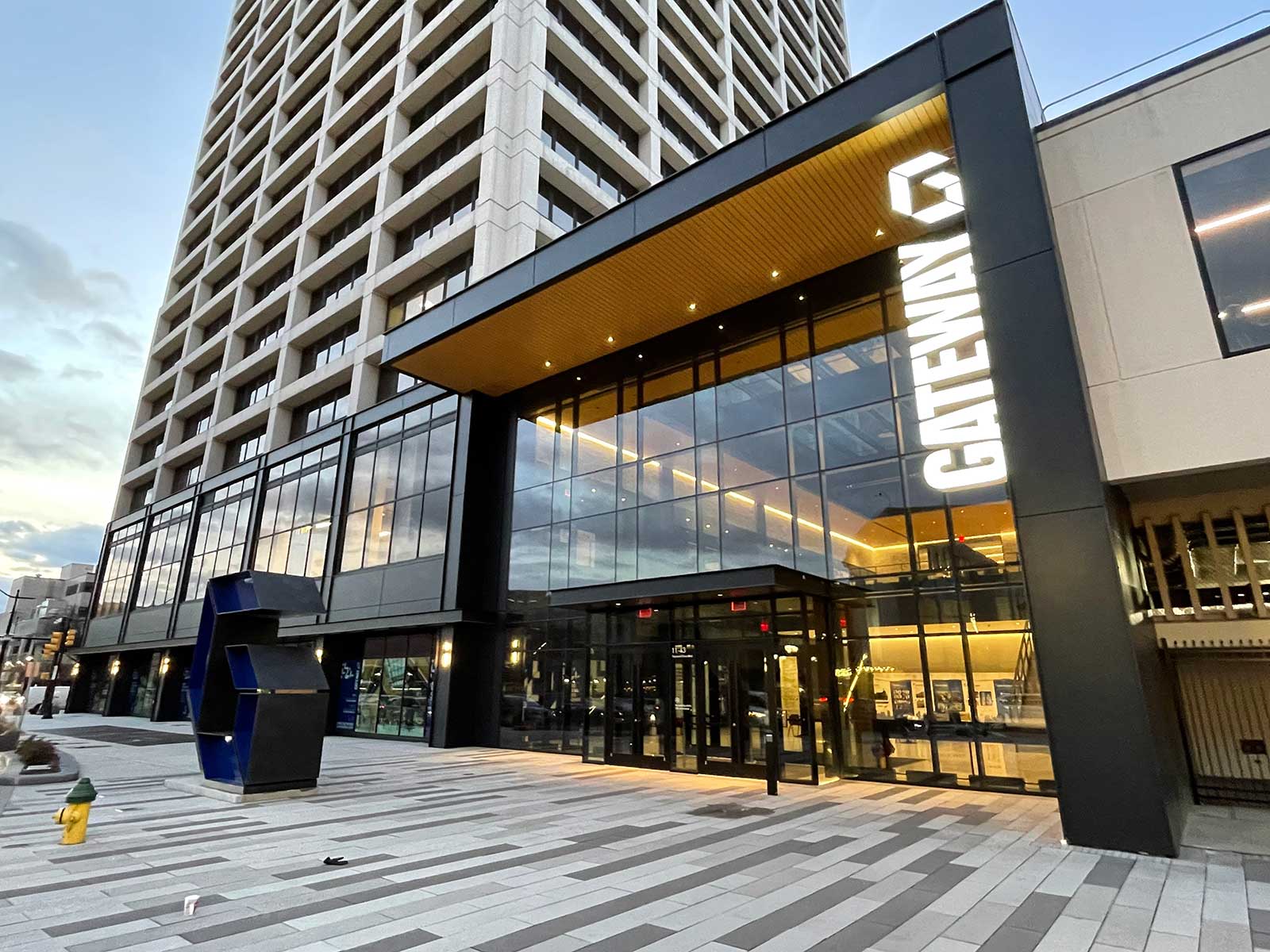 A revamped retail complex connected to Newark Penn Station is officially open to the public and several big-name restaurants will be rolling out over the coming months.
Back in 2018, Woodbridge-based Onyx Equities purchased three buildings known as Gateway Center for $300 million. The company then brought on design firm Gensler to revamp the complex, which totals 1.6 million square feet and includes a parking garage.
The revitalization of the building was long overdue in the eyes of many, as the buildings host thousands of workers but are very disconnected from Newark's streetscape. Several sky bridges connect the cluster of buildings, the oldest of which was constructed during the 1970s.
Jersey Digs broke the news about plans to revamp the complex into Gateway Junction, which aimed to create new public spaces and increased retail and dining options at the busy commuter concourse. Newark signed off on the plans in early 2020 and work began to overhaul the complex early last year.
While construction is still ongoing at Gateway Junction, the entirety of the development is now open to the public Monday through Friday from 6 a.m. until 7 p.m. The complex has extended hours during Prudential Center events and will be ramping up decidedly as more establishments open inside the development.
In terms of what is currently up and running inside Gateway Junction, a Jersey Mike's Subs, Dunkin' Donuts outpost, and the recently launched Chip City Cookies are all open for business. An office for Seton Hall University and new lounge spaces for workers are also finished, as is a public seating area that sports large windows overlooking Market Street.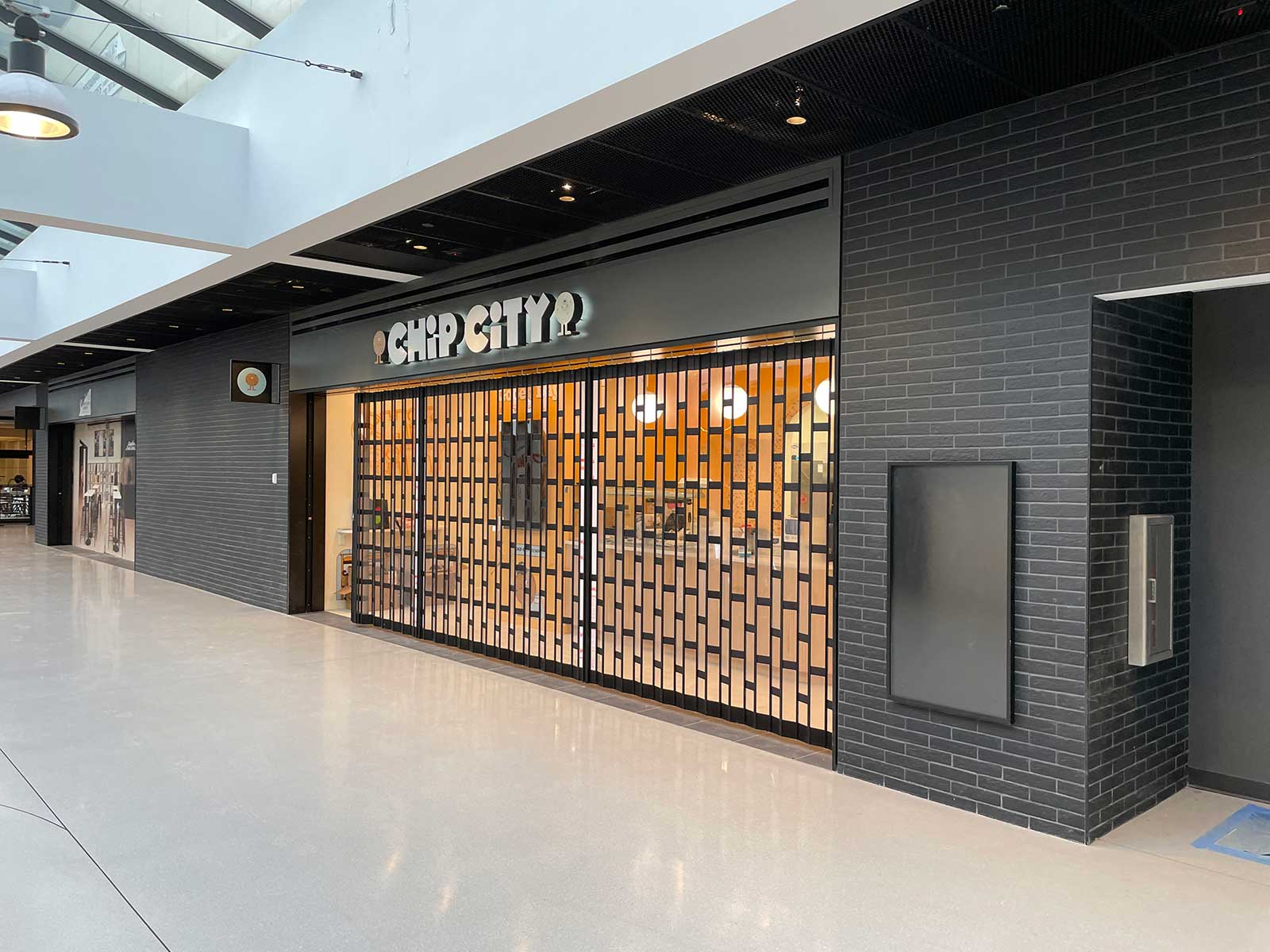 2023 is slated to be a big year for Gateway Junction, as restaurants like New York City's Serafina are slated to open at the complex. An outpost of Mökbar is currently under construction alongside Newark favorite Uncle Willie's Wings, while Brooklyn Dumpling Shop and Bloomfield-based The Brookdale are also building eateries within the complex.
Other restaurants in the works at Gateway Junction include pizza-heavy Farinella, New York-based 375˚ Chicken & Fries, a Fresh & Co. outpost, and Greek from Greece Bakery & Café.
Both the skyways and lobbies have been completely renovated throughout the Gateway buildings for a modern look and about 13,000 square feet of street-facing retail space has been added to the complex.
While firm opening dates for the various restaurants at the complex have not been announced, Onyx has created an Instagram account at the handle @thejunctionatgateway that can be followed for further updates.
Gateway Junction is the second major improvement to a transit hub that has debuted in Newark this month, as the Port Authority of New York and New Jersey opened the brand-new Newark Airport Terminal A on January 12.