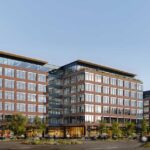 SJP Properties has begun work on the next portion of their development to a property just steps from the Morristown train station.
Following the demolition of Newark's Queen of Angels Church residents are relieved to learn that the church's stained-glass windows were not destroyed and will soon find a home at another one of the city's religious landmarks.
Construction began on Hackensack Meridian Health's new 80,000 square foot Ambulatory Care Center in Clifton on May 2, 2023. 
Gateway Junction in Newark is officially open to the public and several big-name restaurants will be launching in the development over the coming months.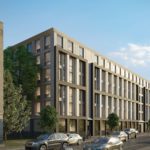 New major developments are in the works for the Lincoln Park Historic District in Newark that will together bring hundreds of new units to the neighborhood and transform the arts hub into a vibrant residential community.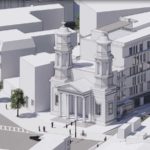 Newark's South Park Presbyterian Church could finally see a restoration after three decades in limbo.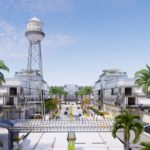 Togus Urban Renewal has announced a timeline for the buildout of their 1.5 million square foot film production facility, which will rise on 58 acres of land in the shadow of the Bayonne Bridge.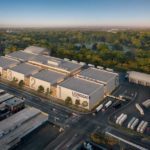 Lionsgate, Great Point Studios, and the New Jersey Performing Arts Center are partnering on an endeavor that will revitalize a Newark housing complex into a 300,000-square foot production facility.
Plans are underway to repurpose the old Fourth Precinct — where the Newark riots began — into an exhibition space as well as the headquarters for the Center for Violence Prevention and Trauma Recovery. 
The second-largest hospital in Newark, and the only state-run hospital in New Jersey, is chronically over capacity. However, a new facility is in the works that would ease the strain.