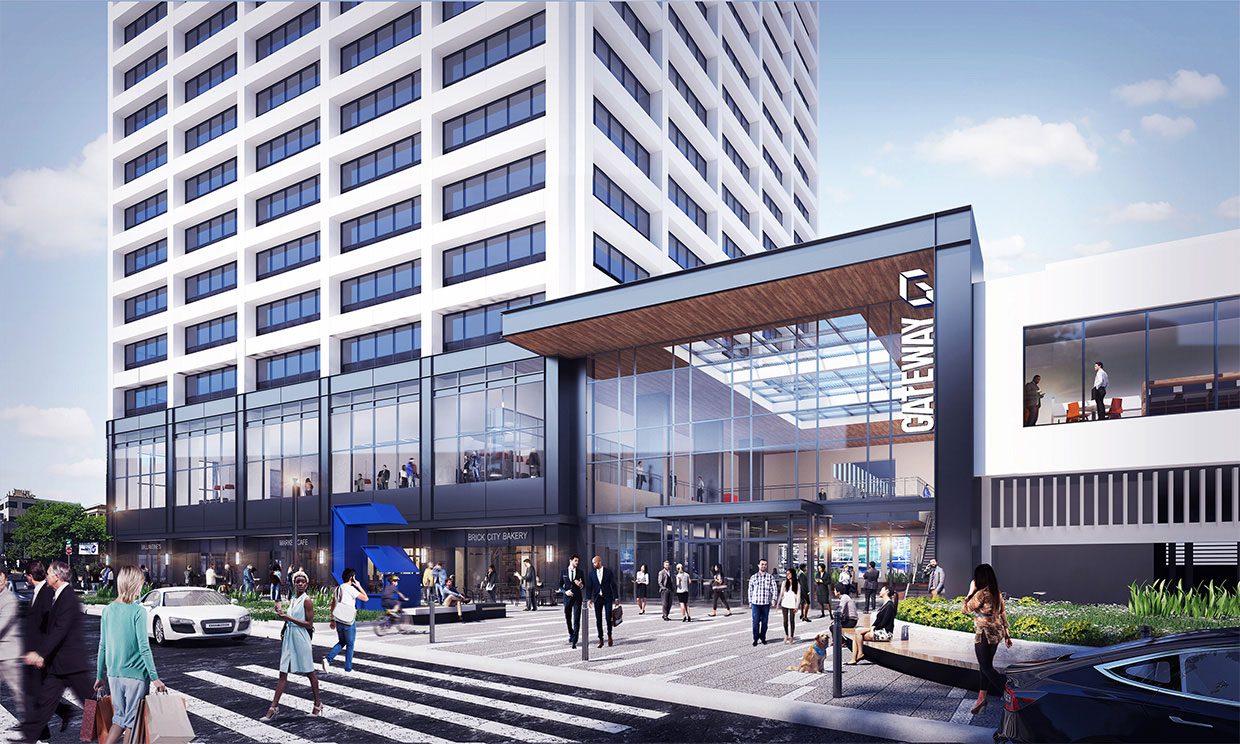 For decades, Newark's Gateway Center was known as a "city within a city," but as construction continues on a transformation of this massive office and retail complex opposite Newark Penn Station," developers are now looking to brand the buildings as places "where Newark comes together."
Work is currently underway on a major interior and exterior redevelopment of the lower floors of Gateway, the design of which had long been centered around people traveling to the complex from outside city limits.
Gateway's office towers and what is now the DoubleTree by Hilton are connected to each other and to Newark Penn Station by sky bridges, meaning that hotel guests and commuters typically hop off a PATH, NJ TRANSIT, or Amtrak train and walk through the station directly into Gateway without ever stepping outdoors in Newark.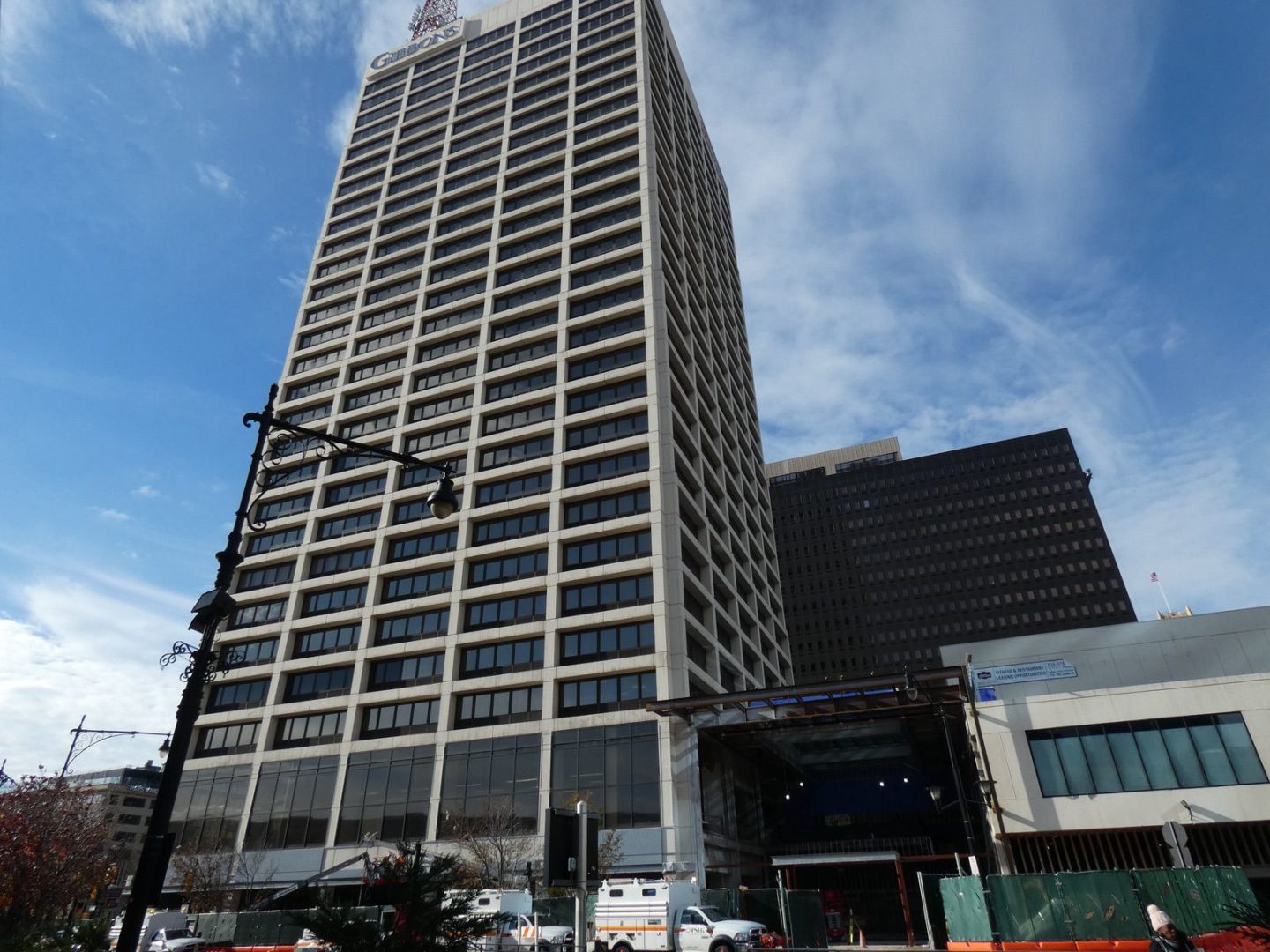 Gateway's setup and proximity to Newark Penn Station's platforms has meant that it has often been more convenient and quicker to get there from Raritan Valley Line suburbs in other counties or neighborhoods near PATH stations in Jersey City than from outlying parts of Newark itself.
Out-of-towners traveling to events at the Prudential Center often cut through Gateway's concourse and sky bridges, allowing them to avoid crossing busy McCarter Highway or walking down the part of Market Street next to Gateway where there have long been no stores or restaurants facing the street.
Although the ongoing project at Gateway does not call for removing the existing sky bridges, it will bring significant changes to the concourse and parts of the buildings that face city streets.
On Raymond Plaza West, one of the most visible changes is the work that is being done on the new lobby that is being installed between One Gateway Center and the part of the concourse that will serve as the new Market Hall.
Although just a shell can clearly be seen at the moment, when completed, this new entrance will provide an alternative to accessing the complex from the station or the street without needing to use the concourse.
At street level, there will be 5,841 square feet of retail space facing Raymond Plaza West, 289 square feet facing Market Street, and 2,016 square feet facing McCarter Highway within One Gateway Center, along with up to 17,000 square feet of retail space with outdoor seating at Four Gateway Center by the corner of Market and Mulberry Streets, according to a listing from Pierson Commercial Real Estate.
Inside, the concourse, which is now being branded as "The Junction," is the site of a 800-square-foot restaurant space that could be given away to a Newark-based business. The developer is holding a contest until the end of January.
Pierson's listing says that The Junction is also expected to include spaces used by One Step Ahead Learning Center, fresh&co, Farinella Bakery, The Brookdale, Chip City, Dunkin', 375° Chicken and Fries, Brooklyn Dumpling Shop, Serafina, Seton Hall University, All Stars Project, Onyx Lounge, gfg café • cuisine, Caffé Margherita, and Jersey Mike's Subs.