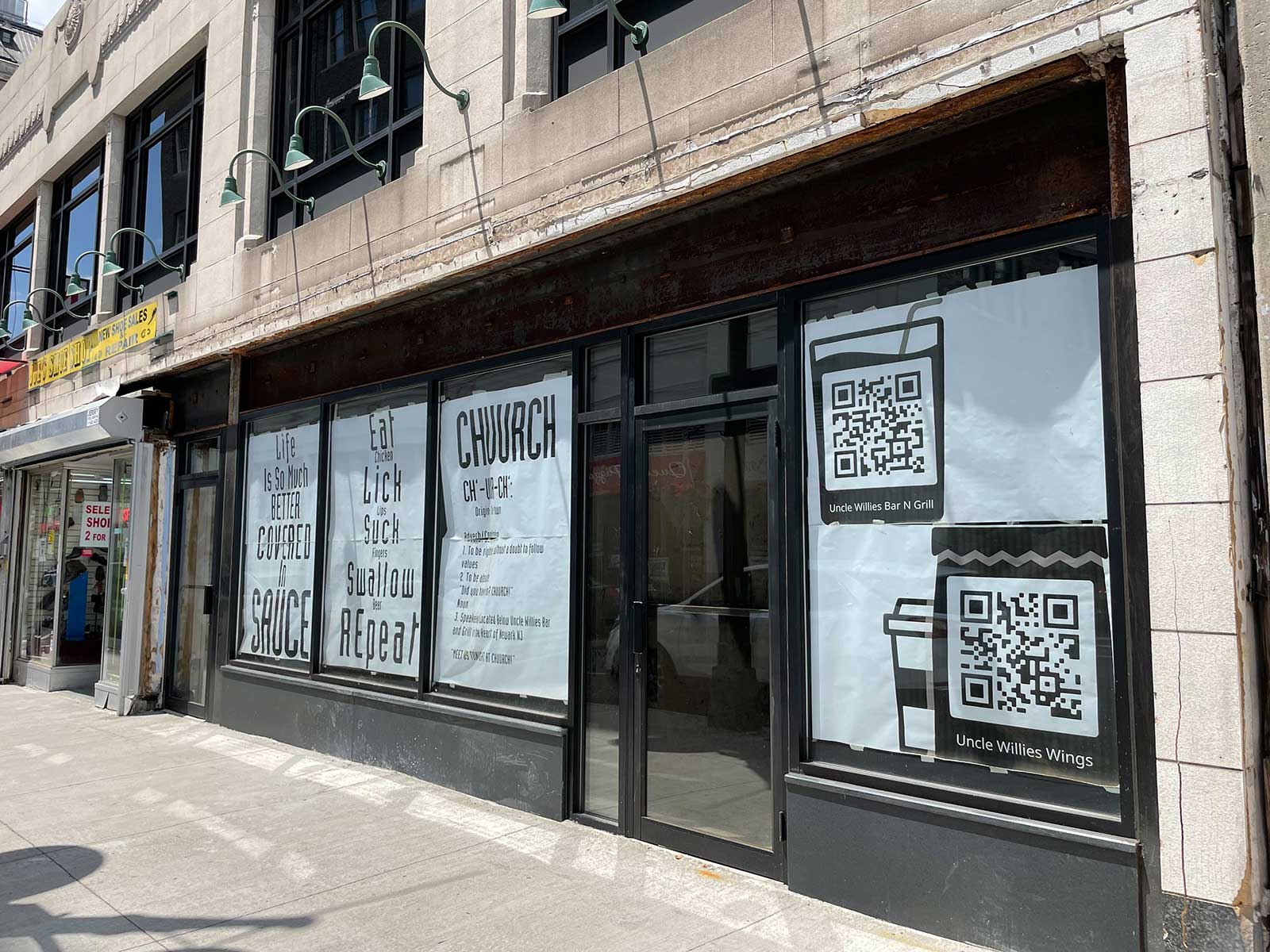 A business launched by an Army veteran three years ago is set to expand in a big way over the coming months as Uncle Willie's Wings is bringing both their first bar and another restaurant to Downtown Newark.
Back in August 2019, Walter "Willie" Green launched his popular wing spot in the South Ward. Green, a Newark transplant by way of Chicago, found early success before the COVID-19 pandemic hit and forced him to make adjustments.
Per TapInto, Green was a force for good during the pandemic and quarantine. He served up to 1,000 free meals a week to food-insecure residents of the city and looks to make a further mark on Newark along an emerging restaurant row.
Uncle Willie's Wings is currently renovating space at 1036 Bergen Street for their latest brick and mortar in addition to a food truck they operate around the city. Bigger plans are in place to bring the more formal Uncle Willie's Bar n Grill to a storefront at 113-115 Halsey Street, the former home of Beauty in Everyone salon.
The culinary star at Willie's is unsurprisingly their wings, which can be ordered in traditional or boneless style. The eatery features a plethora of unique sauces ranging from garlic parm, lemon pepper, and tequila lime alongside traditional buffalo or jerk varieties.
The restaurant also serves a small selection of wraps, steak sliders, and a creation dubbed an O.D.B, described as a "love child of a gyro and cheeseburger." Uncle Willie's Bar n Grill already has a Halsey Street-specific Instagram account at the handle @unclewilliesbarngrill those interested can follow for updates.
Uncle Willie's Wings recently learned they will be expanding even further, as Onyx Equities announced last week that the company won their contest to bring a Newark-based restaurant to the Junction at the Gateway project. That effort is overhauling several buildings and skyways near Newark Penn Station into a truer destination, with the first culinary portions set to open later this year.
Uncle Willie's Wings will be joining nine other restaurants coming to the Junction at Gateway that include the award-winning Mökbar, Serafina, Brooklyn Dumpling Shop, Fresh & Co., Greek from Greece Bakery & Café, Farinella, 375˚ Chicken & Fries, the Brookdale, and Chip City Cookies.