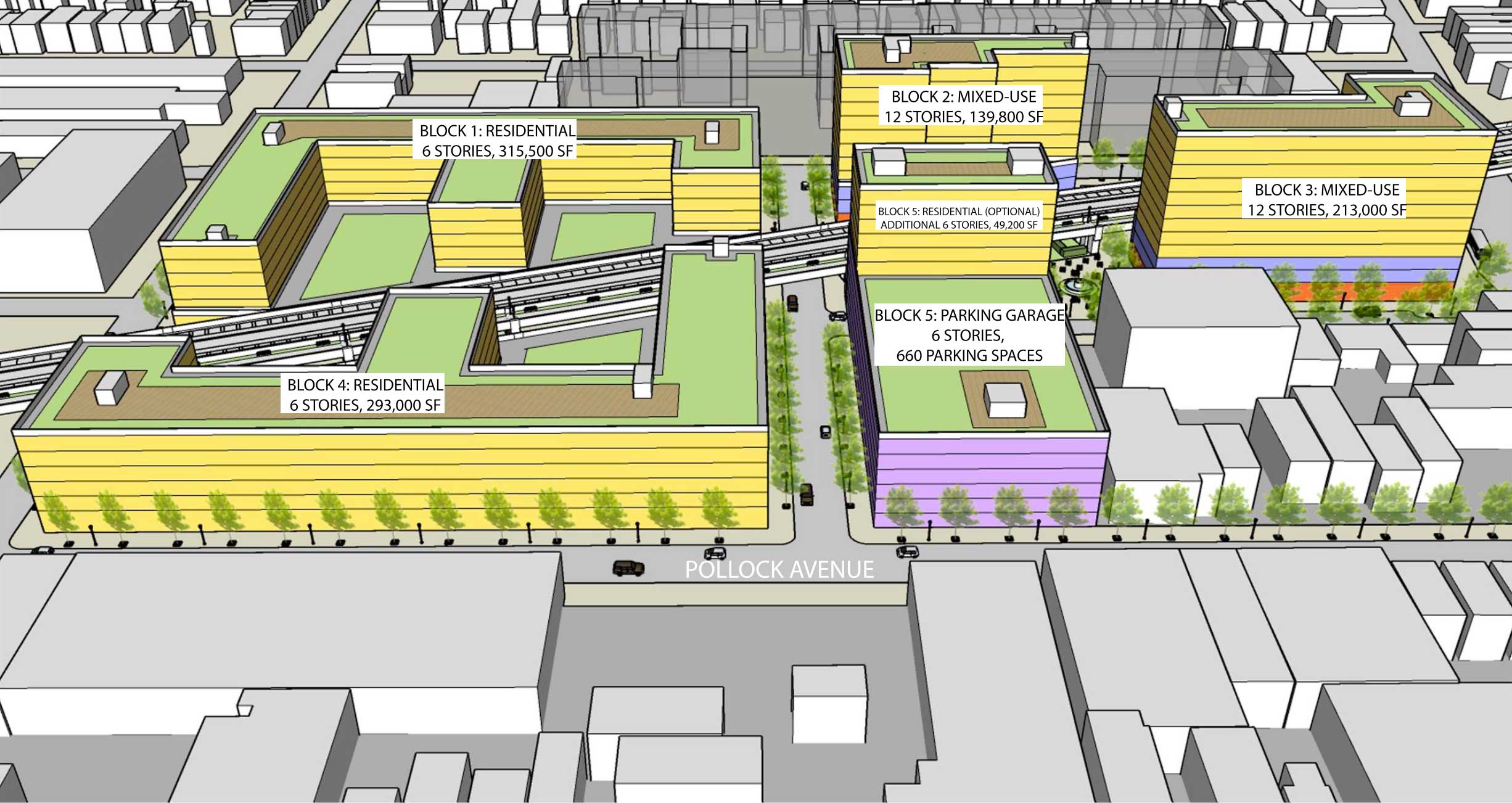 As Jersey Digs first reported last week, a developer has plans to turn the site of a light rail park and ride lot in Jersey City's Ward B into a massive complex with residential, office, retail, and educational space. Now, the company has received a key designation from the Jersey City Redevelopment Agency.
During its meeting on October 20, all present members of the agency's Board of Commissioners voted to approve a resolution designating West Side Station, LLC as the redeveloper of more than a dozen properties, including 359-361, 363, and 365 West Side Avenue, 28, 48, and 54-70 Pollock Avenue, 312 and 322 Grant Avenue, and 42 Mallory Avenue.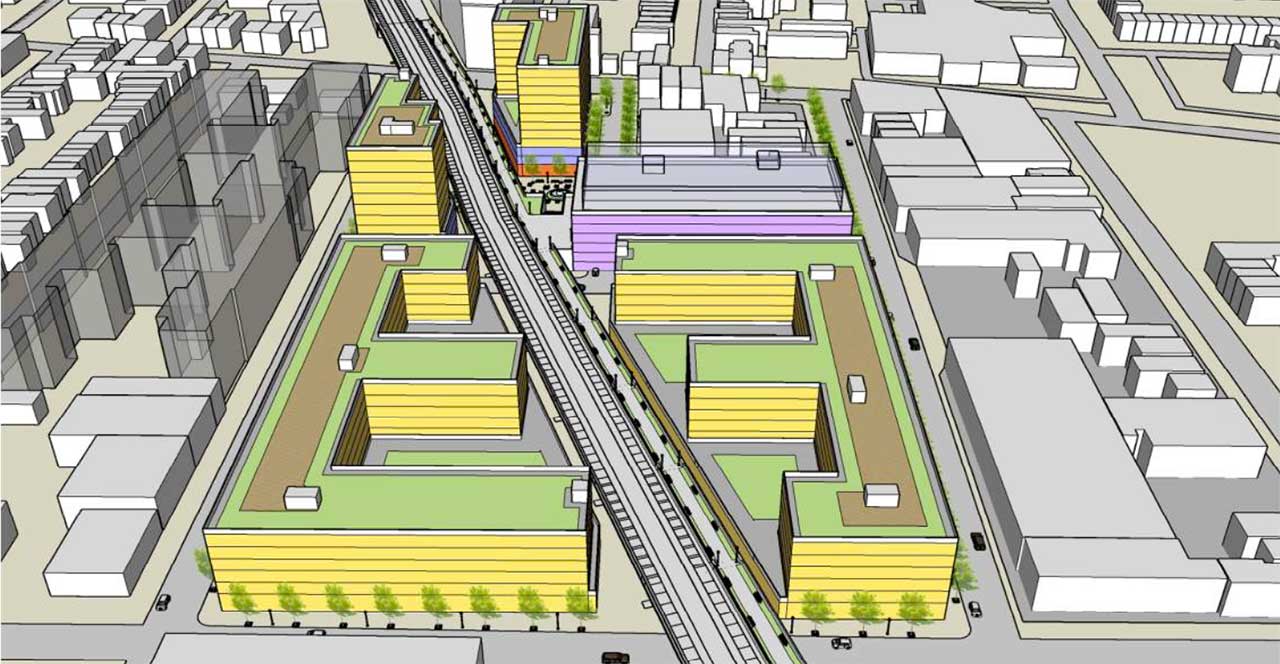 "The redeveloper proposes to develop, finance, and construct on the property a project consisting of 860 residential units, 41,800 square feet of office space, 30,000 square feet of retail space, 30,000 square feet for a charter school, and 247,500 square feet for parking," according to the resolution.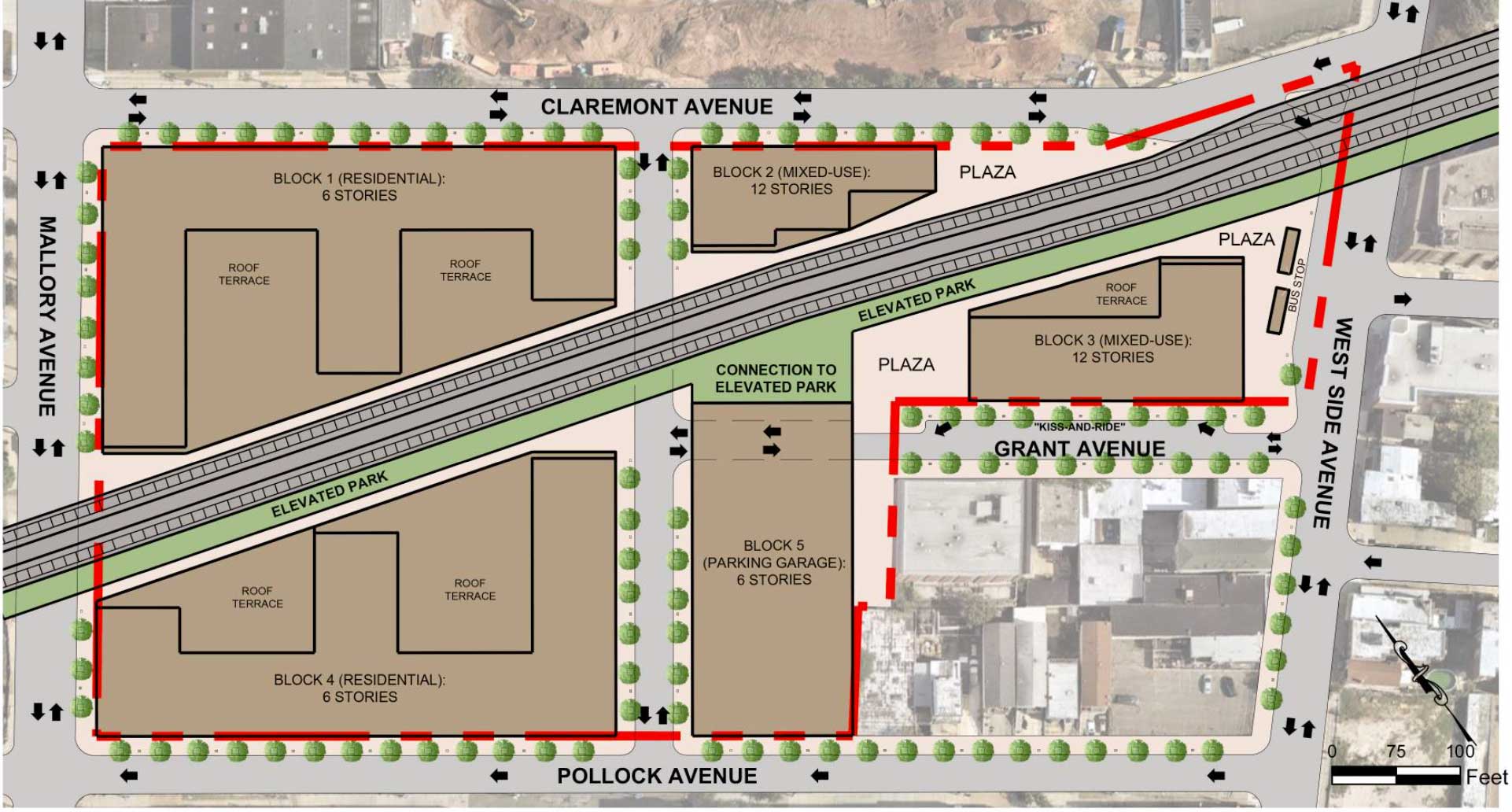 Conceptual plans for the project that Jersey Digs obtained from the JCRA through a public records request show that the Hudson-Bergen Light Rail's extension from the existing West Side Avenue terminus to the proposed Bayfront station would run through the middle of the complex, as would an elevated park.
The proposed development could include at least two 12-story mixed-use buildings, two six-story residential buildings, roof terraces, and a 660-space parking garage, according to the plans. The slides, which are attributed to Dresdner Robin, did not address how the proposed residential units would be priced.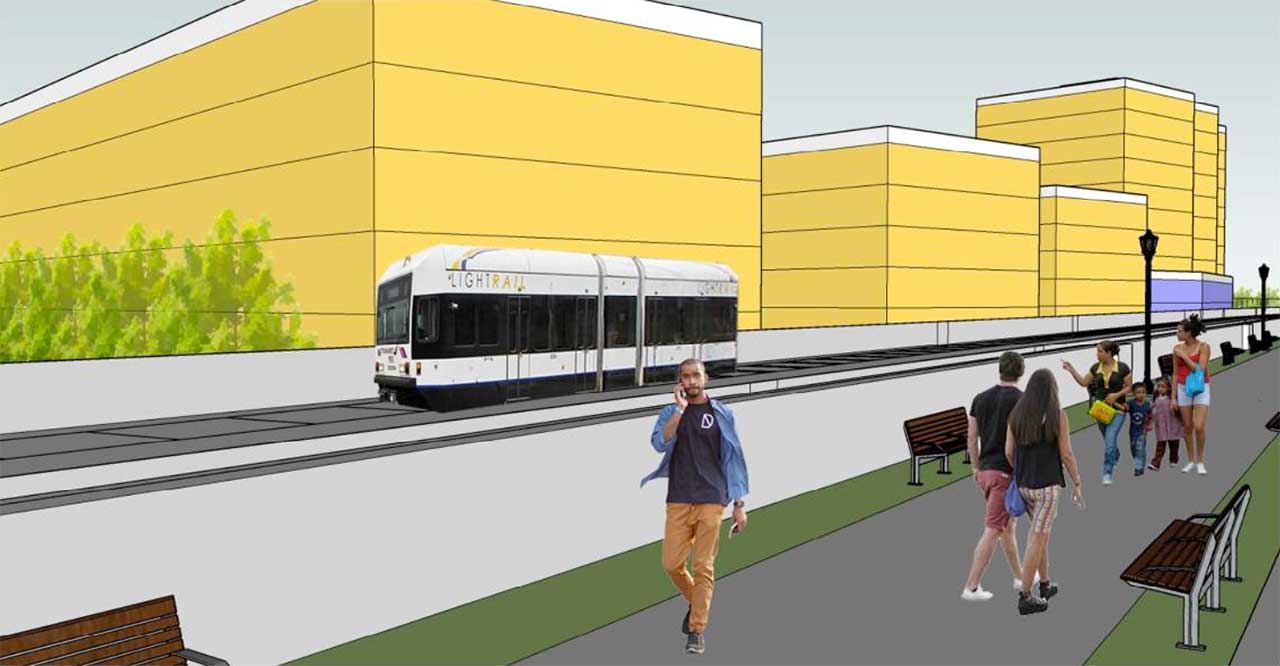 The resolution notes that the JCRA and West Side Station, LLC "intend to pursue pre-development activities, including negotiation of a redevelopment agreement and other related actions."
The meeting agenda associated West Side Station, LLC with Panepinto Properties and the Alessi Organization and showed that this site is owned by New Jersey Transit, not West Side Station, LLC. However, a company does not have to own a property in order to be designated as its official redeveloper by the JCRA Board of Commissioners.
"The parcels at the West Side Avenue HBLR station will play an important role in the HBLR Route 440 Expansion Project that is now advancing in design," NJT spokesperson Lisa Torbic told Jersey Digs last week. "NJ TRANSIT welcomes the prospect of exploring ways in which future redevelopment at the Station and in the surrounding area can help support the HBLR expansion, NJ TRANSIT's broader transportation mission and the economy and quality of life in the community."
Should this concept end up coming to fruition, it would join Bayfront and New Jersey City University's University Place as being among the largest development projects in the city outside of Wards C, E, and F.
Related: