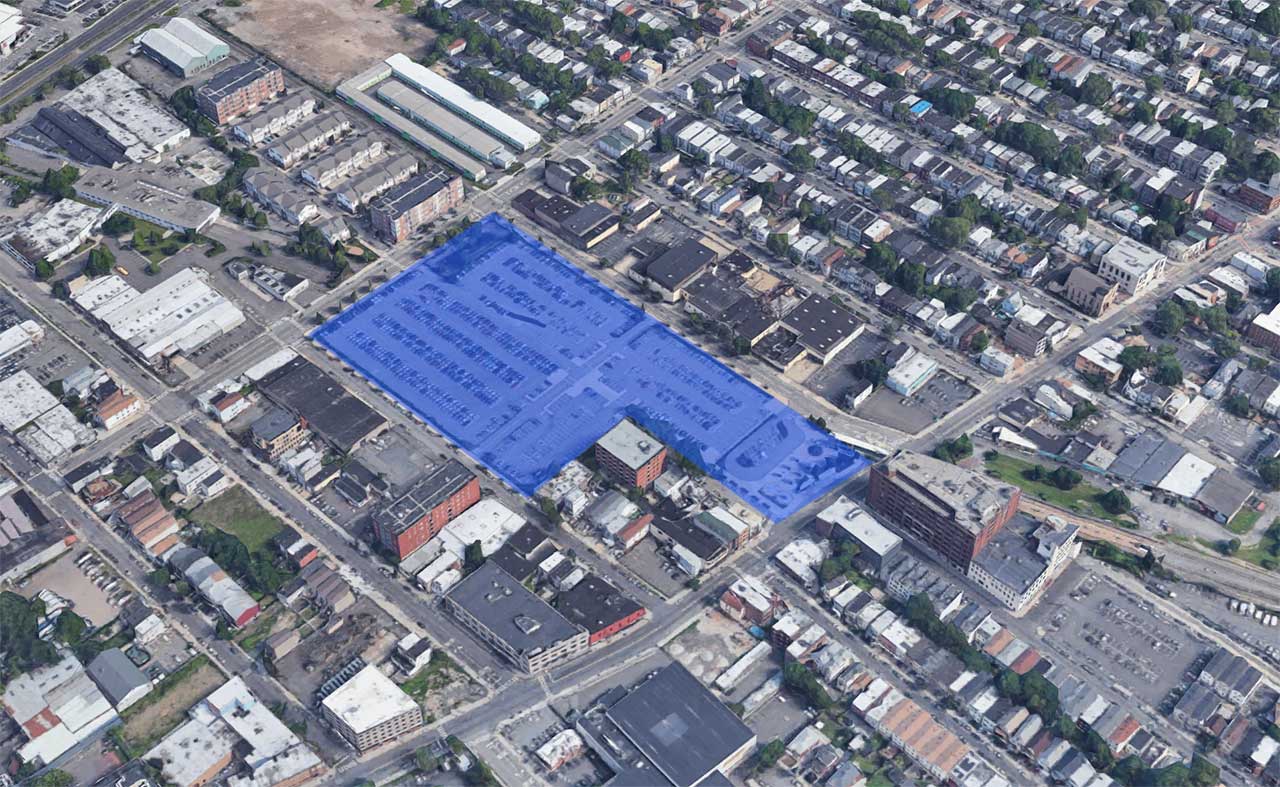 Plans to bring a massive development project to Jersey City's West Side are expected to be detailed during a virtual meeting today.
During its regular meeting this evening, the Jersey City Redevelopment Agency Board of Commissioners is scheduled to hear a presentation from West Side Station, LLC regarding a proposal involving more than a dozen properties.
The development firm, which is associated with Panepinto Properties and the Alessi Organization, is planning a project that would include 860 residential units, 41,800 square feet of office space, 30,000 square feet of retail space, 30,000 square feet of charter school space, and 247,500 square feet worth of parking, according to the meeting agenda.
Located opposite the Hudson-Bergen Light Rail's West Side Avenue terminus, the tracts where this development is being proposed include 359-361, 363, and 365 West Side Avenue, 28, 48, and 54-70 Pollock Avenue, 312 and 322 Grant Avenue, and 42 Mallory Avenue, all of which are part of the West Side Avenue Park & Ride.
Following the presentations, the Board of Commissioners is scheduled to vote on a resolution that calls for designating West Side Station, LLC as the redeveloper of the parcels, according to the agenda.
The agenda also states that the site is currently owned by New Jersey Transit. Previously released plans regarding the HBLR Route 440 Extension Project showed that the parking lot was expected to be reconfigured in order to allow for light rail service to reach the Bayfront site.
In a statement to Jersey Digs, New Jersey Transit spokesperson Lisa Torbic said that "the parcels at the West Side Avenue HBLR station will play an important role in the HBLR Route 440 Expansion Project that is now advancing in design. NJ TRANSIT welcomes the prospect of exploring ways in which future redevelopment at the Station and in the surrounding area can help support the HBLR expansion, NJ TRANSIT's broader transportation mission and the economy and quality of life in the community."
The meeting is scheduled to begin over Zoom at 6:00 p.m.
Note to readers: The dates that matters are scheduled to be discussed by the Jersey City Redevelopment Agency Board of Commissioners and other governing bodies are subject to change.
Related: