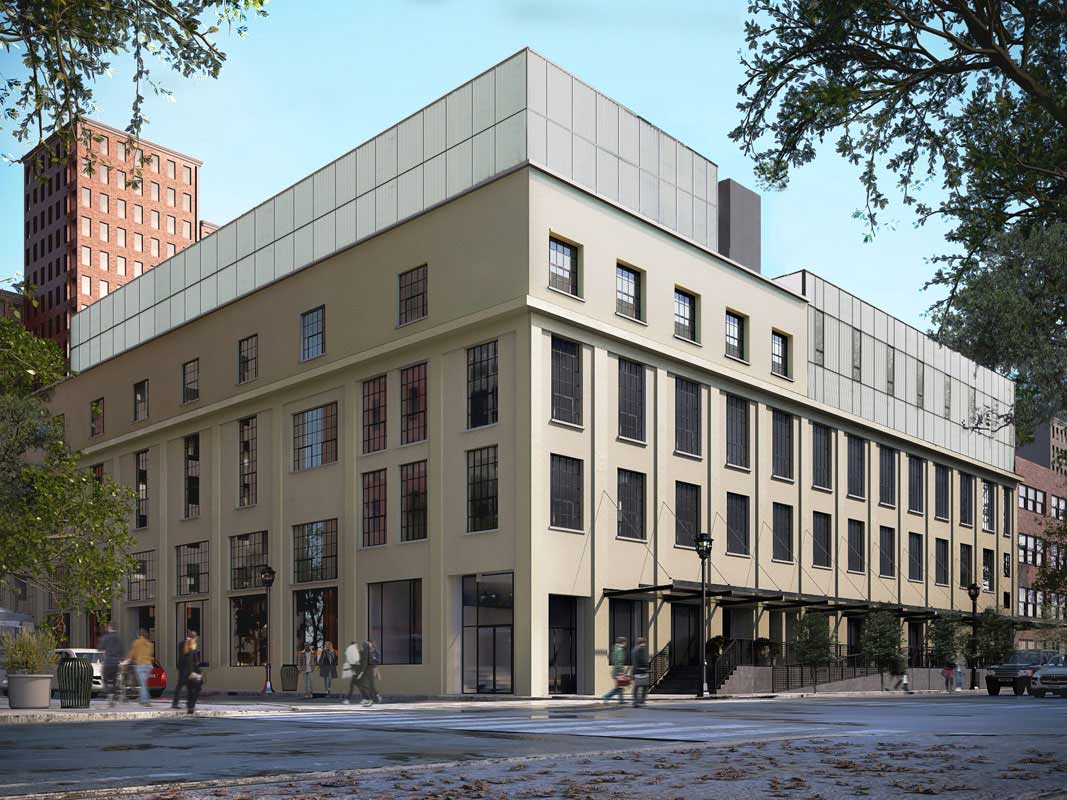 A brand born in Manhattan's Union Square neighborhood is officially crossing the Hudson River as Daily Provisions will be opening their next outpost inside a revamped Downtown Jersey City space.
Daily Provisions, a popular food and beverage retailer run by Danny Meyer's Union Square Hospitality Group, has signed a 10-year lease for a storefront at 124 Bay Street. The property will be known as the Arts & Powerhouse Building following a renovation, which is adaptively reusing two industrial structures into a mixed-use complex.
The retail space to be occupied by Daily Provision spans approximately 3,134 square feet. The restaurant is a three-daypart concept that serves a variety of sandwiches, salads, baked goods and specialty beverages, with an emphasis on to-go sales.
Perhaps their most famous item, their crullers, come in cinnamon, maple, and blueberry buttermilk varieties. The baked good is so delectable that Bon Appetit once wrote a praise-filled article about the treat.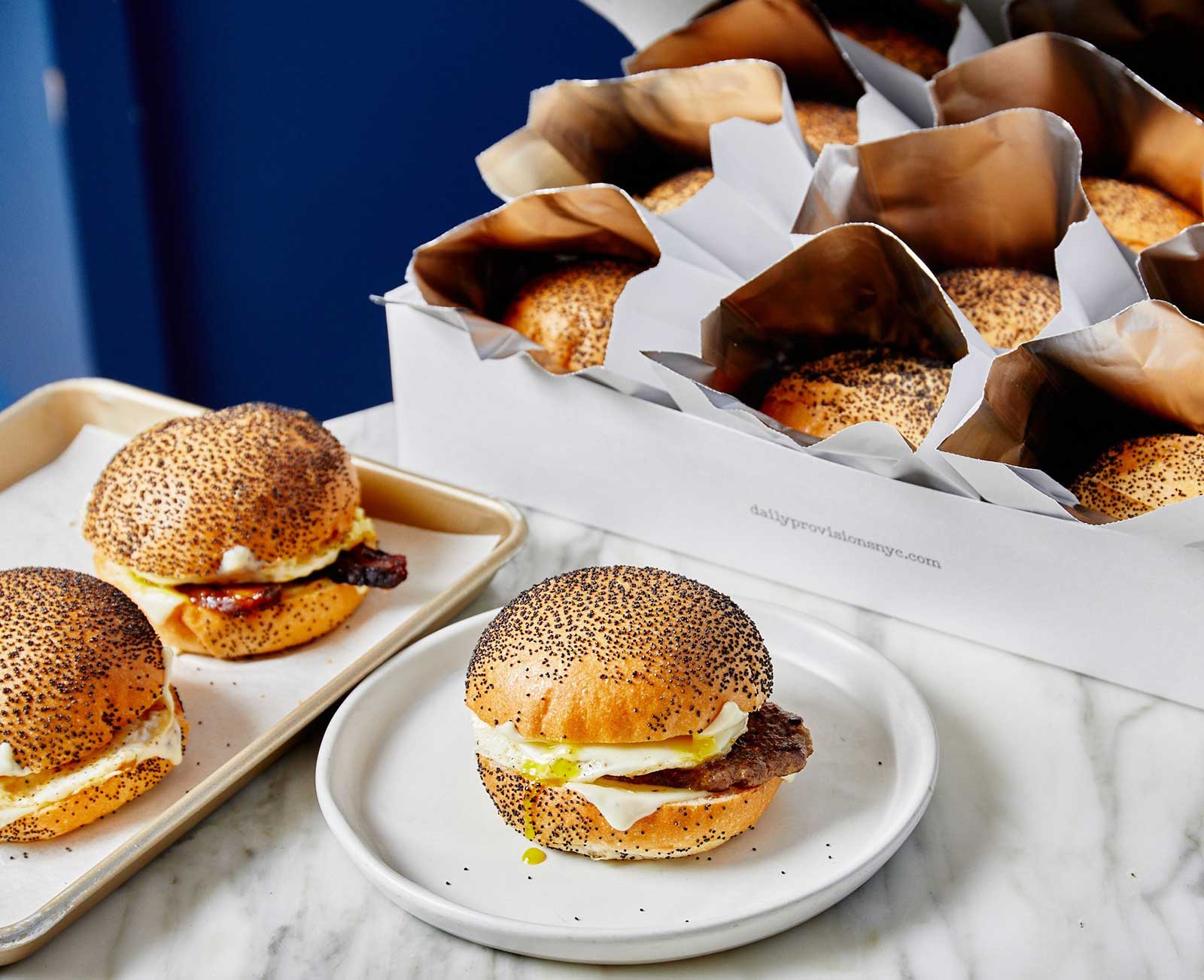 Other breakfast options at Daily Provisions include egg and cheese sandwiches or a Lumberjack, which combines bacon, egg, and cheese that is sandwiched between two maple crullers.
A variety of salads and lighter bites dot the menu, while main dishes include a seared salmon, chicken Milanese, a patty melt, or a chickpea and veggie sandwich. The service at Daily Provision is a minimal fast-service setup.
Danny Meyer's Union Square Hospitality Group is perhaps best known for initially launching Shake Shack. Their other New York City-based concepts include Gramercy Tavern, Blue Smoke, Marta, and Porch Light.
Per Eater, Daily Provisions opened their fifth outpost in the Brooklyn neighborhood of Cobble Hill earlier this month. The restaurant does not appear to have officially announced the Jersey City expansion other than a quiet press release that was issued by a real estate brokerage over the summer.
Daily Provisions' imminent arrival in Jersey City was confirmed through the Arts & Powerhouse Building brochure. The landlords for the property are Kushner and KABR Group and the deal to bring Daily Provisions to Jersey City was brokered by Andrew Stern and Andrew Connolly of Newmark, who represented the landlords, and Ripco, who represented the tenant.
The brand can be followed on Instagram at the handle @dailyprov for further updates.
Daily Provisions will have company when they open inside the Arts & Powerhouse Building, as a food hall called The Bread Factory will also call the property home. An outpost of NYC's Tacombi and a HaiDiLao Hotpot restaurant have also been announced at the building, which hopes to open next year.
The slew of restaurants at the revamped building will join the recently opened Peppercorn Station in the neighborhood, which will be anchored by a new 550-seat performance arts center inside the 151 Bay Street development set to open next year. A Pizza Twist outpost is also in the works for the area.