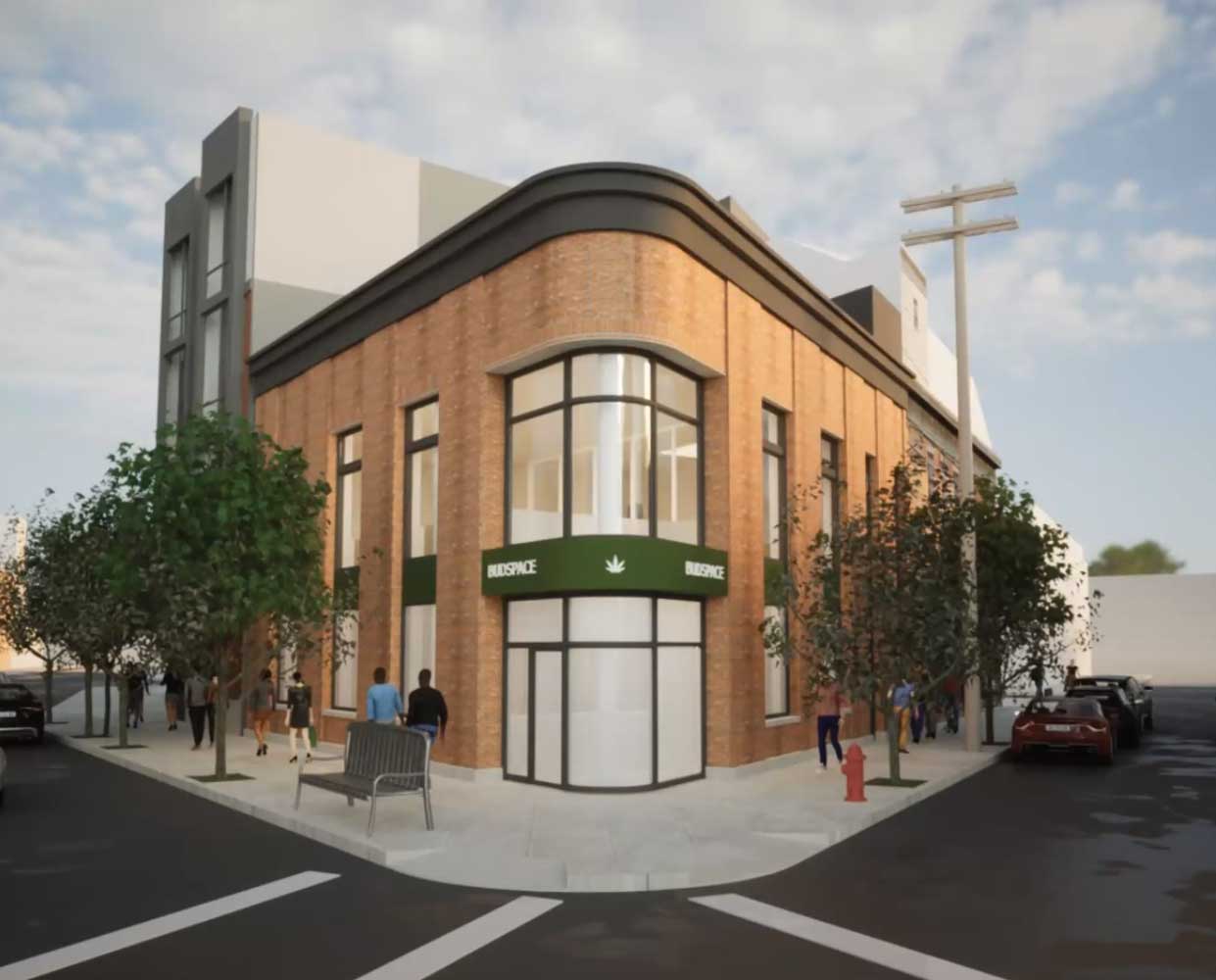 The path has been cleared to develop a vacant lot in the heart of Downtown Jersey City into a standalone recreational cannabis dispensary as a business called Bud Space has been green lit for a corner of Newark Avenue.
During their May 9 meeting, Jersey City's planning board approved an application at 270 Newark Avenue. The lot has been empty since 2018 when then-owner KABR Group tore down a historic building at the property in a seemingly sudden manner.
KABR later won approvals that same year to redevelop the site, but they never came to fruition and the company tried to sell the parcel instead. The land was eventually auctioned and purchased by 270 Newark Avenue LLC, an entity associated with Monroe-based Green Homes Builders LLC.
That company proposed a new plan last year that was also never realized. While they still own the property, a business called Bud Space was the applicant behind a plan to build a two-story cannabis dispensary at the site.
Designed by Nastasi Architects, the two-story building set to house the dispensary will rise just over 30 feet. The retail space will be double-height and span about 1,500 square feet, while a second-floor office space will include a rooftop seating area for employees.
The exterior of the project is slated to utilize masonry brick and metal panels along windows in keeping with the area. Per the Hudson Reporter, Jersey City's Cannabis Review Board approved Bud Space's application back in September, making the project fully approved at the local level.
Several other dispensaries besides Bud Space are in the works in the surrounding Downtown area. Cannaboutique, Local Mōdiv, and Cream Dispensary are all underway within a few blocks of Bud Space, although Jersey City still does not have a fully operational recreational cannabis dispensary despite a boatload of applications and approvals.