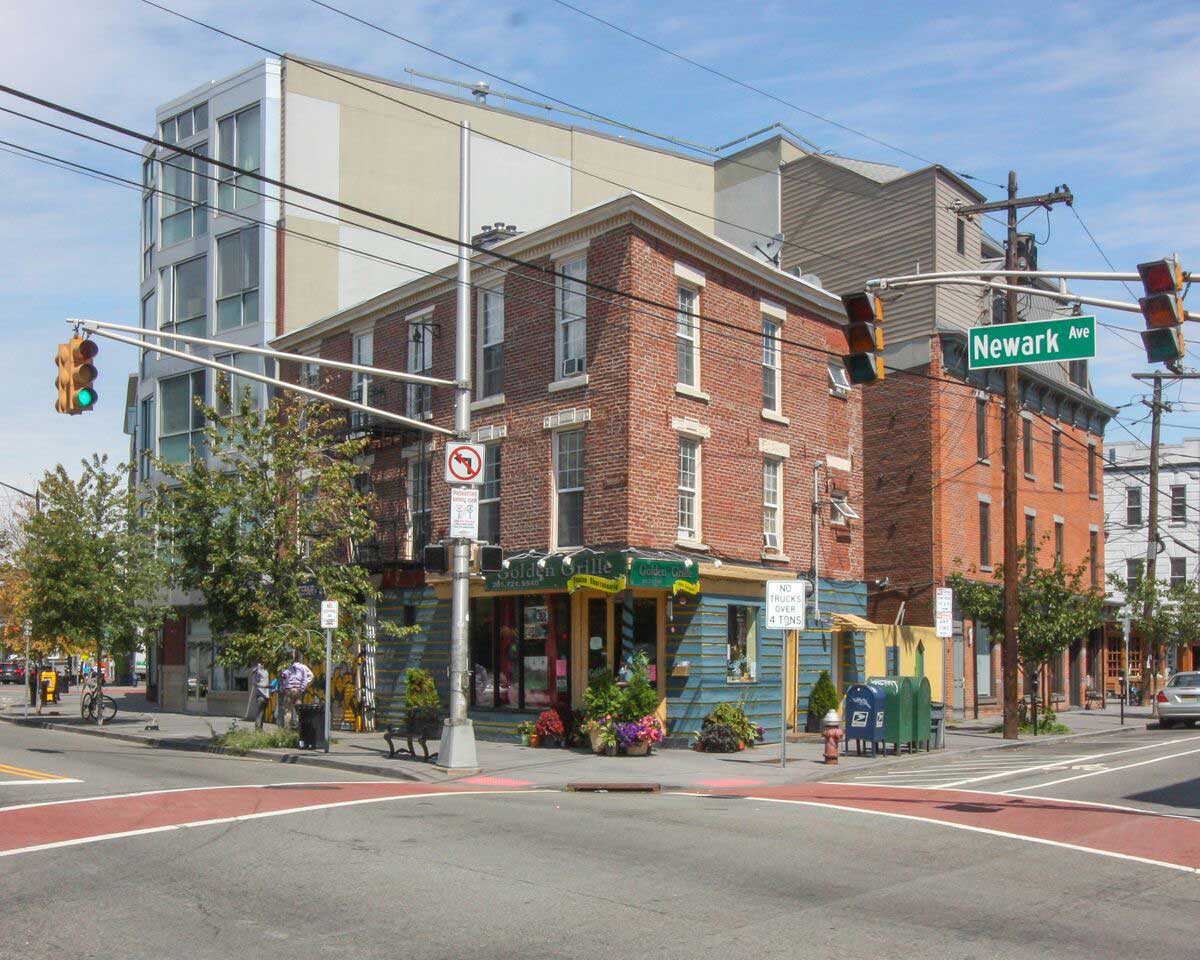 The new owners of a parcel that has been vacant for almost four years are hoping to revitalize the site and fill a missing peg along one of the city's major retail corridors.
The recent drama of 270 Newark Avenue started back in May 2018 when the land was owned by a subsidiary of the KABR Group. A historic building at the property was torn down in a seemingly sudden manner, a move that generated strong opinions from some residents that felt the demolition was unnecessary.
KABR Group won approvals that same year to redevelop the site, but they never came to fruition and the company tried to sell the parcel instead. The land was eventually auctioned and is now owned by 270 Newark Avenue LLC, an entity associated with Monroe-based Green Homes Builders LLC.
There is now some new hope for filling this notable gap along Newark Avenue, which has seen loads of other construction while this site has remained dormant. The new owners have submitted a proposal to build a five-story development that would rise 54 feet on the property, which is an irregular shape and sits at the road's corner with Monmouth Street.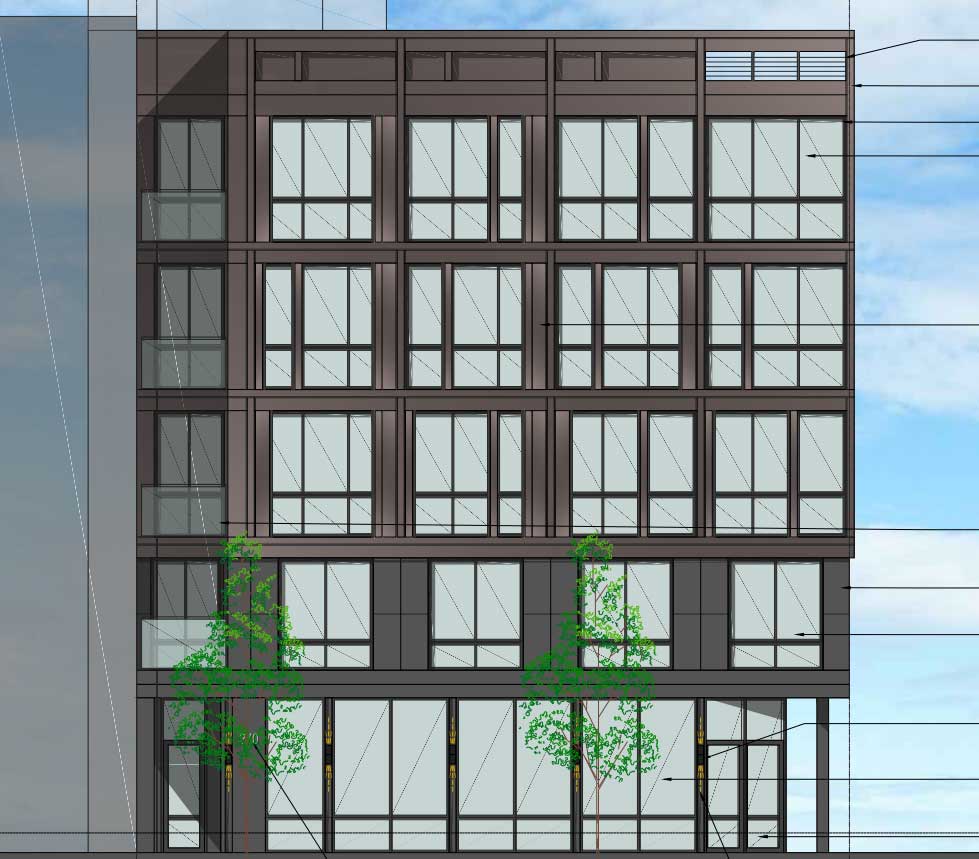 Designed by Hampton Hill Architecture, the proposed development would include ground-floor commercial space spanning 1,140-square feet. The remaining floors would consist of four units that all sport three bedrooms and two bathrooms plus private balconies that would front Newark Avenue.
While no parking for cars is included in the proposal, space to store four bicycles would be set aside in the development's cellar. The building would also include a 786-square foot common roof deck recreation space and would utilize dark gray fiber cement panels alongside tan composite metal on the exterior.
Clarity could emerge on the proposed development very soon. The city's planning board is slated to hear the project's new application during their February 15 meeting, which begins at 5:30 p.m. and will be held virtually on Zoom.