Home
Tags
Nastasi Architects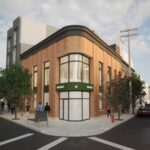 The path has been cleared to develop a vacant lot in the heart of Downtown Jersey City into a standalone recreational cannabis dispensary called Bud Space.
A vacant plot and two older Hoboken buildings could soon be replaced with a modern development that includes an affordable housing component and flood mitigation efforts.
Fully automated Brooklyn Dumpling Shop is finally launching in Hoboken almost two years after Jersey Digs broke the news of their impending arrival.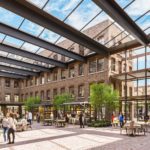 The owners of Neumann Leathers in Hoboken are now looking to expand the historic property into a 375-unit mixed-use development that includes a public indoor courtyard.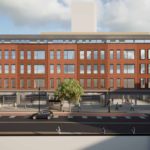 Federal Realty Investment Trust is looking to tear down a free-standing bank building and parking lot in Hoboken and replace it with a five-story development with retail.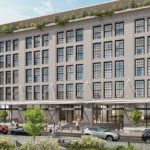 The Taurasi Group is looking to bring 123 units, a supermarket, retail, and office space to a historic building in Hoboken.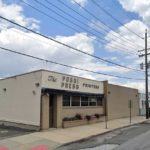 Hoboken is looking to construct a new Public Works building and annex so Ironstate Development can build a 360-unit Urby project on land that houses the current facility.
The sneaker and clothing giant Nike is looking to combine two storefronts into one larger space along the main drag of Hoboken.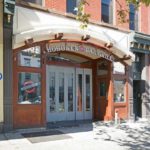 Washington D.C.-based Bluemercury has submitted plans to bring one of its stores to a Hoboken retail space.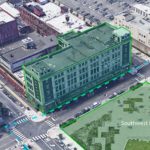 The Taurasi Group wants to renovate and expand the former My-T-Fine facility into a mixed-use development and several companies including Whole Foods have allegedly indicated "serious interest" in the project.