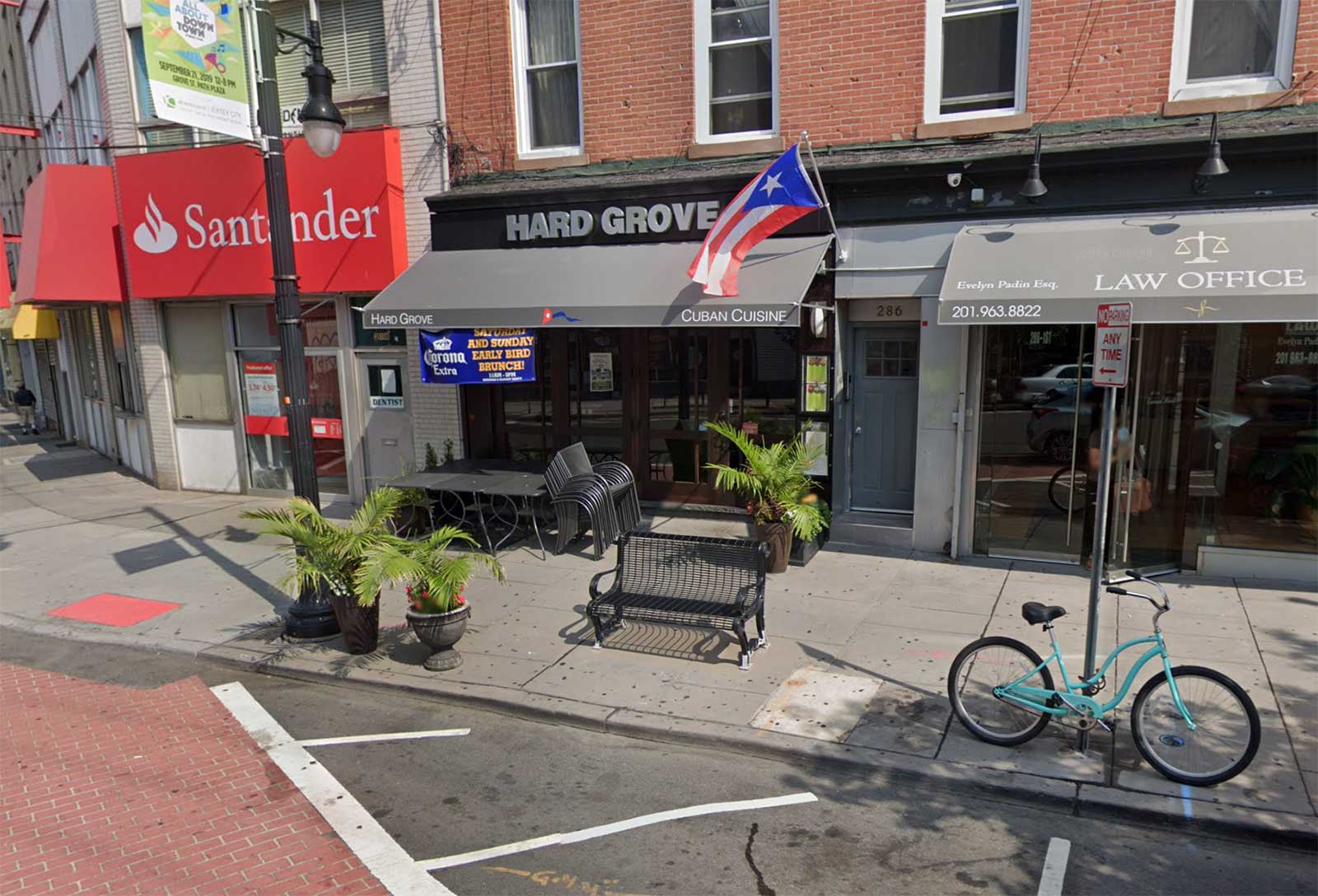 Hard Grove Cafe, a restaurant that was a staple of Jersey City's dining scene for a quarter century, has closed for good as the space prepares to be turned over to a recreational cannabis dispensary and lounge.
Over the weekend, the Cuban eatery shut down at 284 First Street. The restaurant had been a mainstay of Downtown for almost 25 years and held their last service to say goodbye to diners on March 24.
The group behind the restaurant group did announce a new event space endeavor they will be launching in the coming months called The Sophia Rooftop. Their new digs will be situated on top of the building at 143 Newark Avenue along the pedestrian plaza.
As far as what will be coming to the First Street property, cannabis is on the menu. Jersey Digs broke the news about Cream Dispensary's plans for the now-former Hard Grove Café space last March and they later gained approval from both the city's planning and cannabis review boards.
The Freehold-based company is a subsidiary of The Perennial Group. Work at the space will involve a revamp to include a ventilation system "to prevent harmful or offensive odors from escaping the premises" as to not negatively impact the surrounding area.
Cream Dispensary & Lounge has officially launched a website and an Instagram account at the handle @thatcreamlife. The company will apparently be dropping an update about their opening status next month.
The development heats up the race to open the first recreational cannabis dispensary in Jersey City. A dispensary business called Cannaboutique by Greenhouse won full approval earlier this month to open at 125 Columbus Drive just a few blocks away.
As far as cannabis consumption lounges in Jersey City, Medusa in McGinley Square is fully approved but being challenged in court, while a lounge in The Heights called The Other Side has gained the full green light.