With local approvals already in hand and an eye towards opening sometime next year, the owners behind a cannabis venture dubbed Local Mōdiv are preparing to formally begin renovations at a Downtown property they hope to make their own.
Back in March, Jersey City's planning board approved a conditional use application for 155 Newark Avenue during an epic cannabis-related meeting. The endeavor will revitalize the former Sleep Cheap building, which has sat vacant for many years despite its prominent location along the Newark Avenue Pedestrian Plaza.
Each of Local Mōdiv's members call Jersey City home, with CEO Chelsea Duffy and COO Mat Cimiluca founding the company in 2018. The pair quickly started attending cannabis-related events throughout the state and ended up onboarding Nicole Colon, who founded the Jersey City-based firm Inspired Vision Accounting.
A chance meeting at Hudson Hall led to the hiring of Rad Bennett, who serves as Local Mōdiv's Chief Procurement Officer. Bennett has worked in the NJ Medical Marijuana Program for years and previously handled dispensary operations at one of the state's original alternative treatment centers.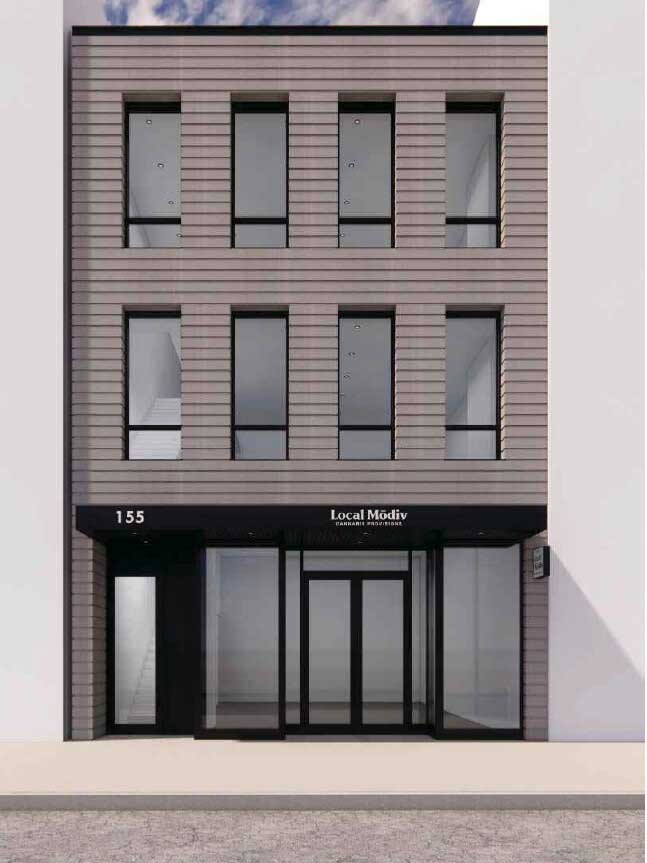 The name Local Mōdiv is a play on words pulling from locomotion, as the owners wanted to pay homage to Jersey City's deeply rooted train history. But CEO Chelsea Duffy says the moniker also incorporates cannabis in that she believes it can facilitate a better equilibrium for consumers.
"When used responsibly and in accordance with your bodily composition, cannabis can act as a 'transportation system' into a more balanced state of mind and body," says Duffy, who was recently appointed to a role on the Women's Advisory Board of Jersey City.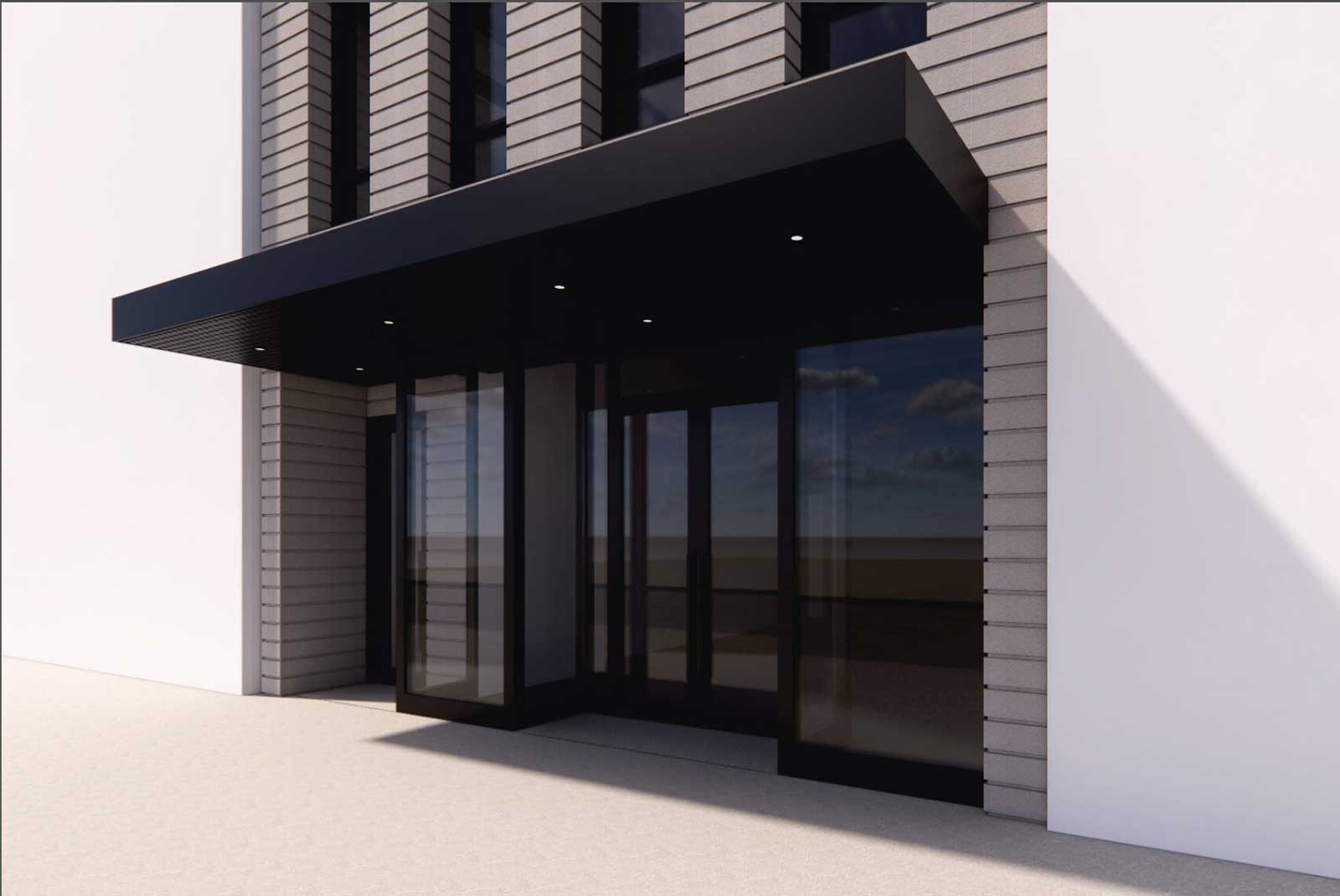 Local Mōdiv is also partnering with #HIREBLACK to bring a "Careers in Cannabis" conversation to their annual summit happening virtually in June and will be working with Liberty Humane Society to bring free educational workshops regarding pet owners and responsible cannabis recreational usage.
Local Mōdiv had initially hoped to set up roots in their home neighborhood of Bergen-Lafayette but embraced the mantra of "go where you are celebrated" when finding their space. The company hopes their storefront will be both fun and hospitable and are hoping to begin construction at the century-old Newark Avenue building by July.
In terms of the renovation, the plans for Local Mōdiv were drawn up by Weckenmann Architecture and include a revamped exterior that will utilize brush aluminum panels for a clean, modern look.
Products Local Mōdiv will be selling at their dispensary will predominantly source cannabis that has been small-batch cultivated using organic practices. On the extract side of things, the company would like to bring in more solventless forms of extracts such as live rosin to preserve as many cannabinoids and terpenes as possible.
Local Mōdiv recently launched a website and while they need state-level approvals before they can open their doors, the company hopes to start serving customers during the first quarter of 2023.