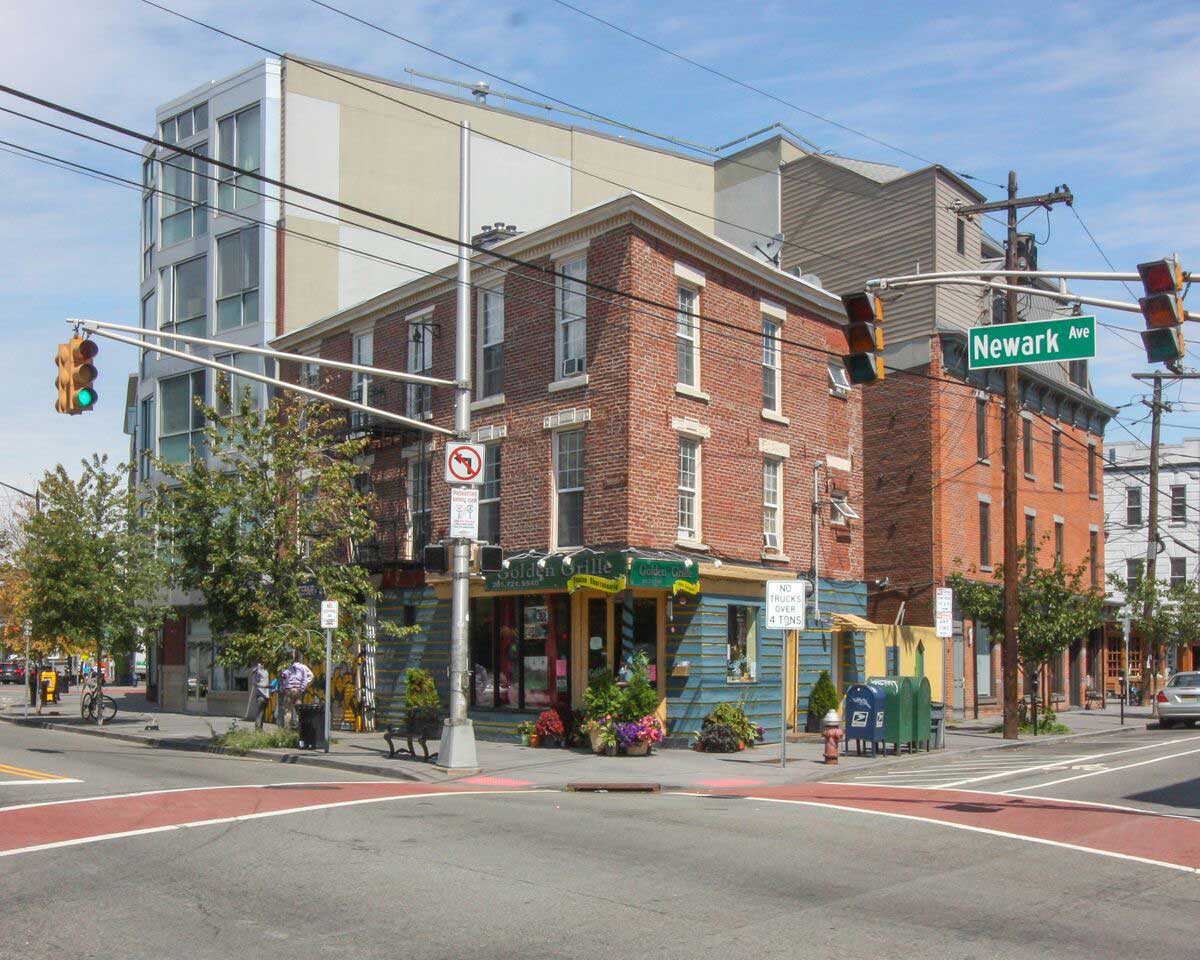 Although Jersey City has been seeing an uptick in development proposals in neighborhoods farther away from Downtown, some companies are still looking to bring more units to the Newark Avenue business district.
One company's proposal to construct a mixed-use development in the midst of Ward E at 270-272 Newark Avenue, at the corner of Monmouth Street, could soon be approved. The Jersey City Planning Board will hear plans on Tuesday, Feb. 20 at 5:30 p.m. for a new five-story building at the site, according to a legal notice. If the applicant's request for Preliminary and Final Major Site Plan approval with variances for rear yard and parking are approved, the new building would include five residential units on the upper floors along with commercial space on the ground floor. Although five parking spaces are required in this zone for a project like this, none are proposed as part of the development.
Unlike other local sites where new buildings are being proposed, this site is not vacant. Located in the shadow of a five-story condominium complex, the property currently contains a three-story brick building that has been occupied over the years by businesses such as the Golden Grille, Rue Viet, Cafe Nia, Baker Boys Cafe, and the Danilo Baez TV Repair Shop. In addition, there are also four residential units upstairs, according to Del Forno Real Estate.
The developer, 270-272 Newark Avenue, LLC, acquired the premises at the end of 2015 for $1.93 million. NJ Parcels' sales information shows that the company is registered out of the same office in Bergen County's Ridgefield Park as The KABR Group, a major developer in the region.