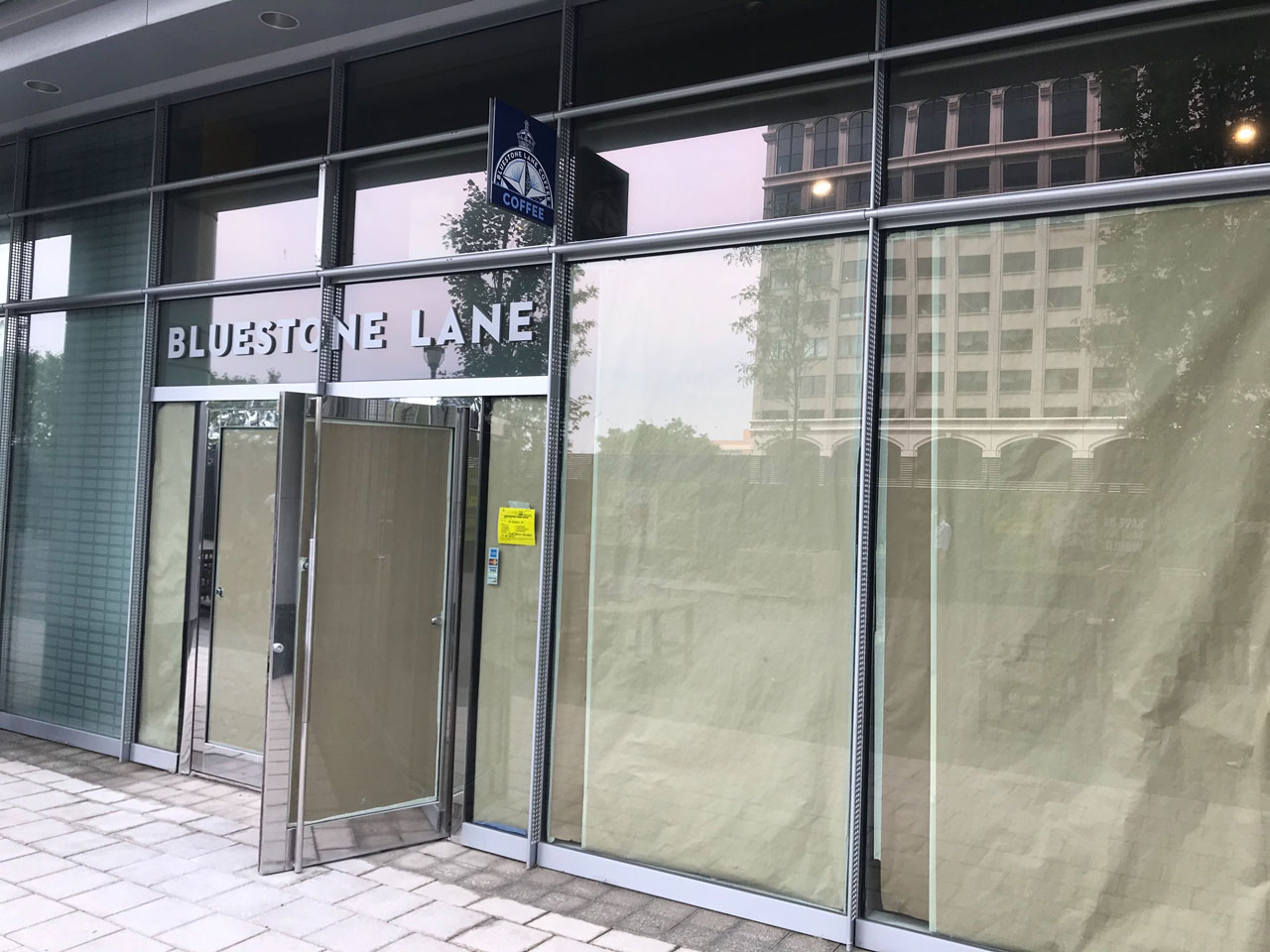 Australian-themed brand Bluestone Lane has seen a rapid expansion over the last two years that's included the New York City-based company crossing the Hudson River and opening their first New Jersey café in Hoboken. They won't be traveling too far when it comes to their next endeavor, as the company is hard at work getting ready to launch in Exchange Place.
The tall blue structure at 30 Hudson Street, home to Goldman Sachs and once the tallest building in Jersey City's skyline, is set to welcome the Bluestone Lane later this year. The company was founded by Melbourne native Nick Stone and currently has about 40 locations nationwide, including three upcoming stores in Boston set to open this summer.
Bluestone Lane has two versions of their brand; one a coffee shop with counter ordering and a classic food menu and the other a sit-down café with full table service. Hoboken's outpost was Bluestone Lane's first café in the Garden State, but a representative with the company has confirmed to Jersey Digs that their Jersey City location will be the coffee shop version.
Nonetheless, the 30 Hudson Street space will be much larger than most of the company's other coffee shop varieties and is set to feature seating for about 50 patrons. Food options will include many of their "Bluestone Lane Originals" on toast, with choices like avocado, salmon, prosciutto, or cheese and tomato. Gluten-free toast will be available, as will several breakfast-style bowls.
Bluestone Lane's signature Australian-inspired coffees will feature prominently at the storefront, which faces north within the 30 Hudson Street building at the space formerly occupied by Cosi. The coffee shop's arrival, combined with Yaso Yangbao's impending opening in the building's west-facing storefront, should inject a little more street life into the area. Bluestone doesn't have an exact date set for opening their latest location but hopes to be up and running by the end of 2019.
Related: