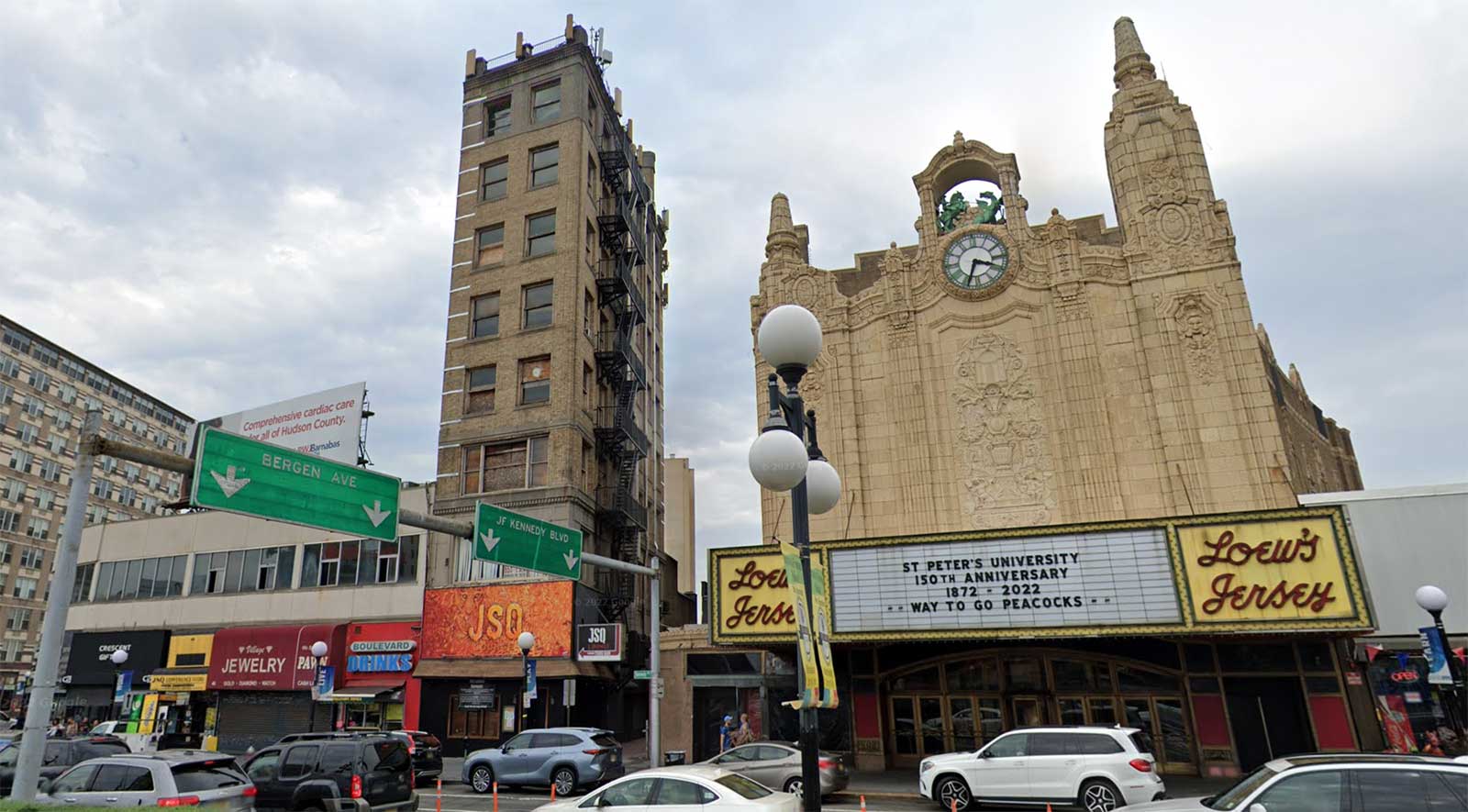 A property across the street from the Journal Square PATH station could be torn down in favor of open space as Jersey City officials are looking to acquire a century-old building at the site.
During their next meeting, the City Council is slated to vote on an ordinance aimed at overhauling 50 Journal Square. The legislation would authorize "the acquisition by purchase or condemnation…of 50 Journal Square for the construction of a Public Park."
The building at the site was constructed during the 1920s and has been owned by an entity called Journal Square Realty Corp. since 1999. The ground floor had been home to the Journal Square Pub before being revitalized into the JSQ Lounge, a business that re-opened in 2021 after shutting down during the COVID-19 pandemic but closed for good last summer.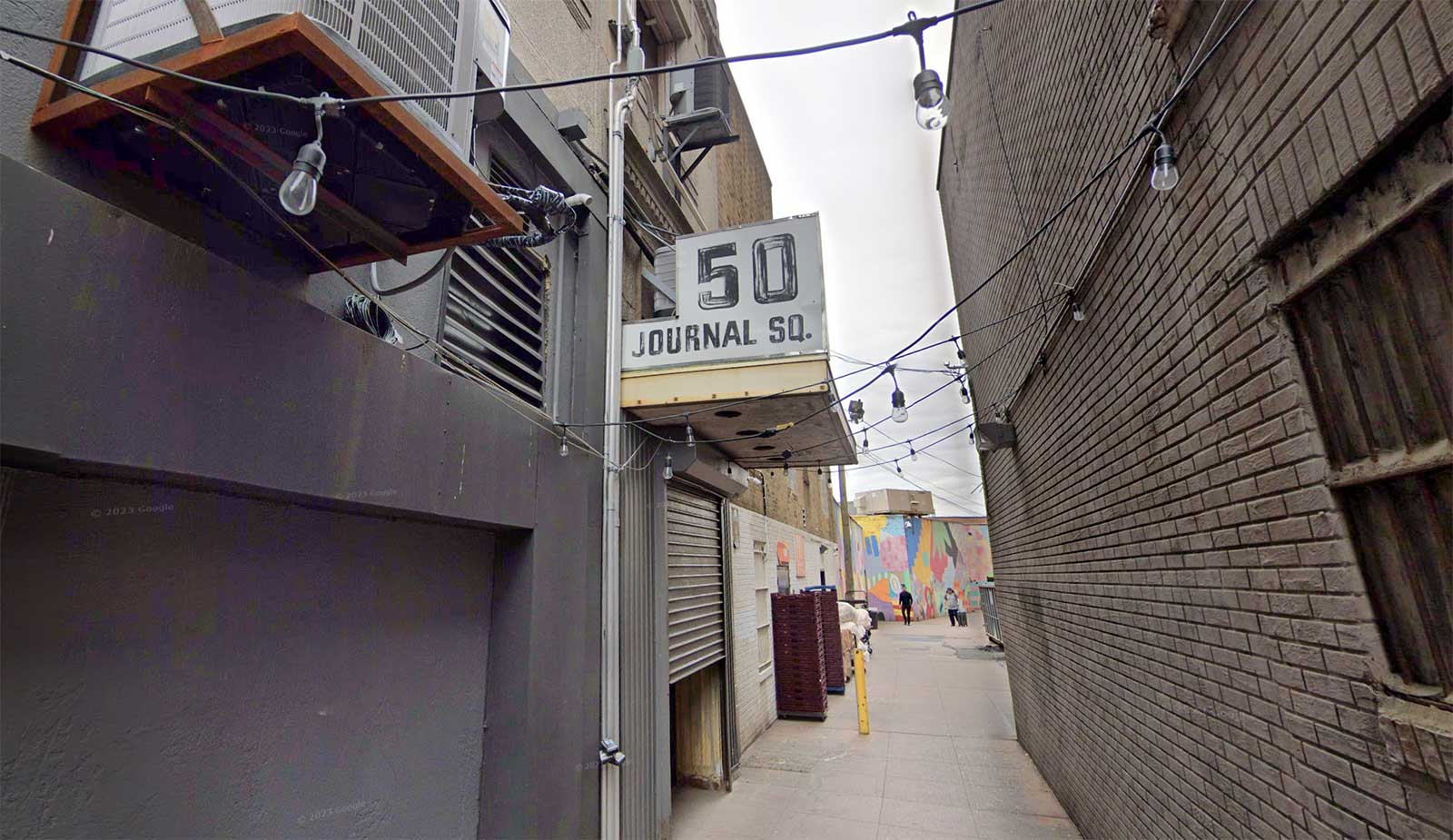 "This will be a new park and open space in Journal Square directly next to the Loew's theater instead of a building that has been left in disrepair and unsafe," Mayor Steve Fulop said in a statement. "Of course, we will compensate with fair market value for the property to improve the area."
Despite the recent activity on the street level, the upper floors of the property have remained boarded up and vacant for the better part of at least two decades. A recent assessment by Jersey City during the revaluation pegged the property's value at $2.16 million.
The 50 Journal Square parcel is next to an alleyway that borders the Loew's Jersey Theater, which is currently undergoing a $72 million renovation. The performing arts venue, being overhauled by Devils Arena Entertainment, is expected to open in 2025.
Jersey City's acquisition of the 50 Journal Square property would essentially widen the alleyway and create open space, which could come in handy given nearby redevelopment plans. An approved "art walk" is slated to be built behind the alleyway as part of a two-tower, 1,200-unit development backed by Kushner Real Estate that was greenlit last October.
Journal Square has become one of Jersey City's most booming neighborhoods, with notable developments including the three-tower Journal Squared and One Journal Square both under construction across the street. Additionally, a 400-unit tower at 80 Journal Square was approved by the planning board late last year.
The 50 Journal Square ordinance is on the agenda for the City Council's June 14 meeting and would need to be approved on second reading later this summer before any negotiations could begin to purchase or condemn the land.