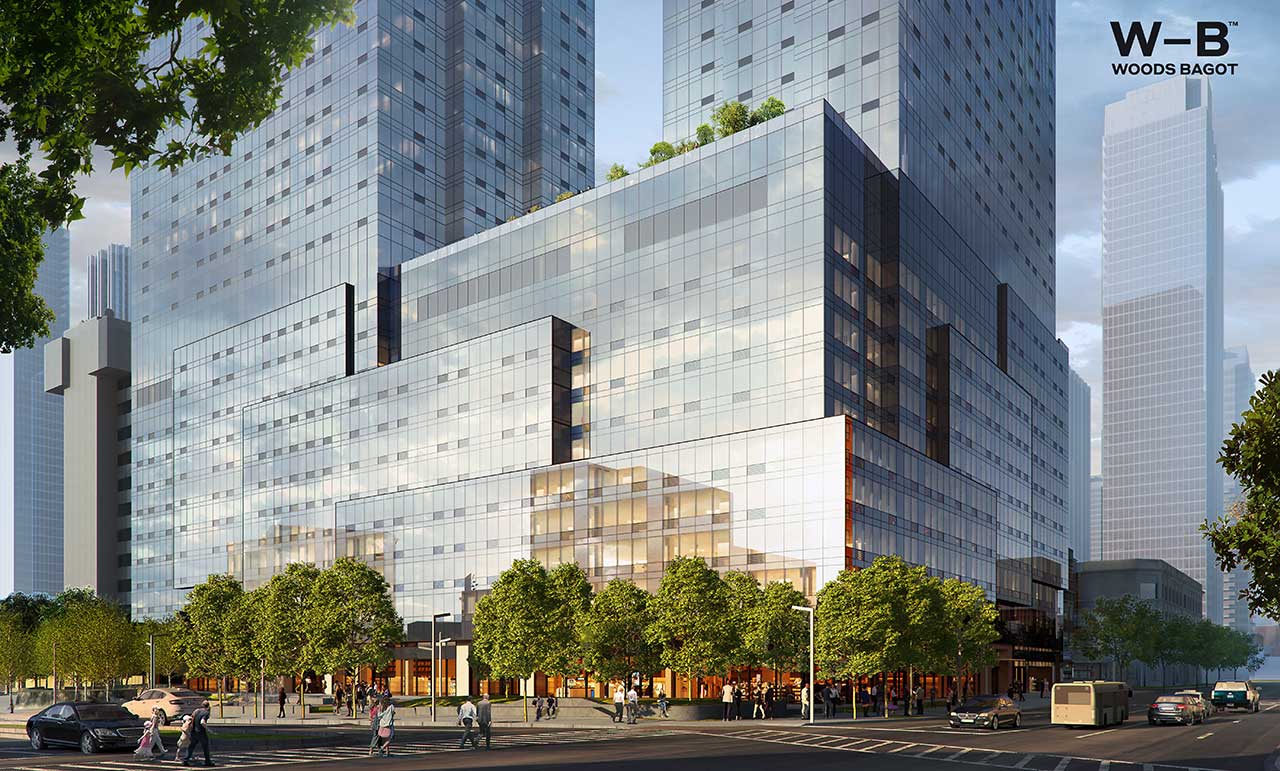 Following an epic saga that included false starts, lawsuits, and more than a few controversies, construction has finally begun at an empty property in the heart of Journal Square that will invest almost $1 billion into the neighborhood.
On June 16, principals of Kushner hosted Jersey City Mayor Steven Fulop and other dignitaries to mark the true beginning of their 1,723-unit One Journal Square project. The two-million-square-foot development is situated adjacent to the neighborhood's PATH station on a parcel that has sat vacant since 2009.
One Journal Square, to be built by AJD Construction, will rise 710 feet in the air at the highest point and consist of two 64-story structures (52-floor towers linked by a 12-story base). Designed by global architectural firm Woods Bagot, the design aims to express a slender verticality with a series of stepped volumes that transition the towers to the neighborhood's scale.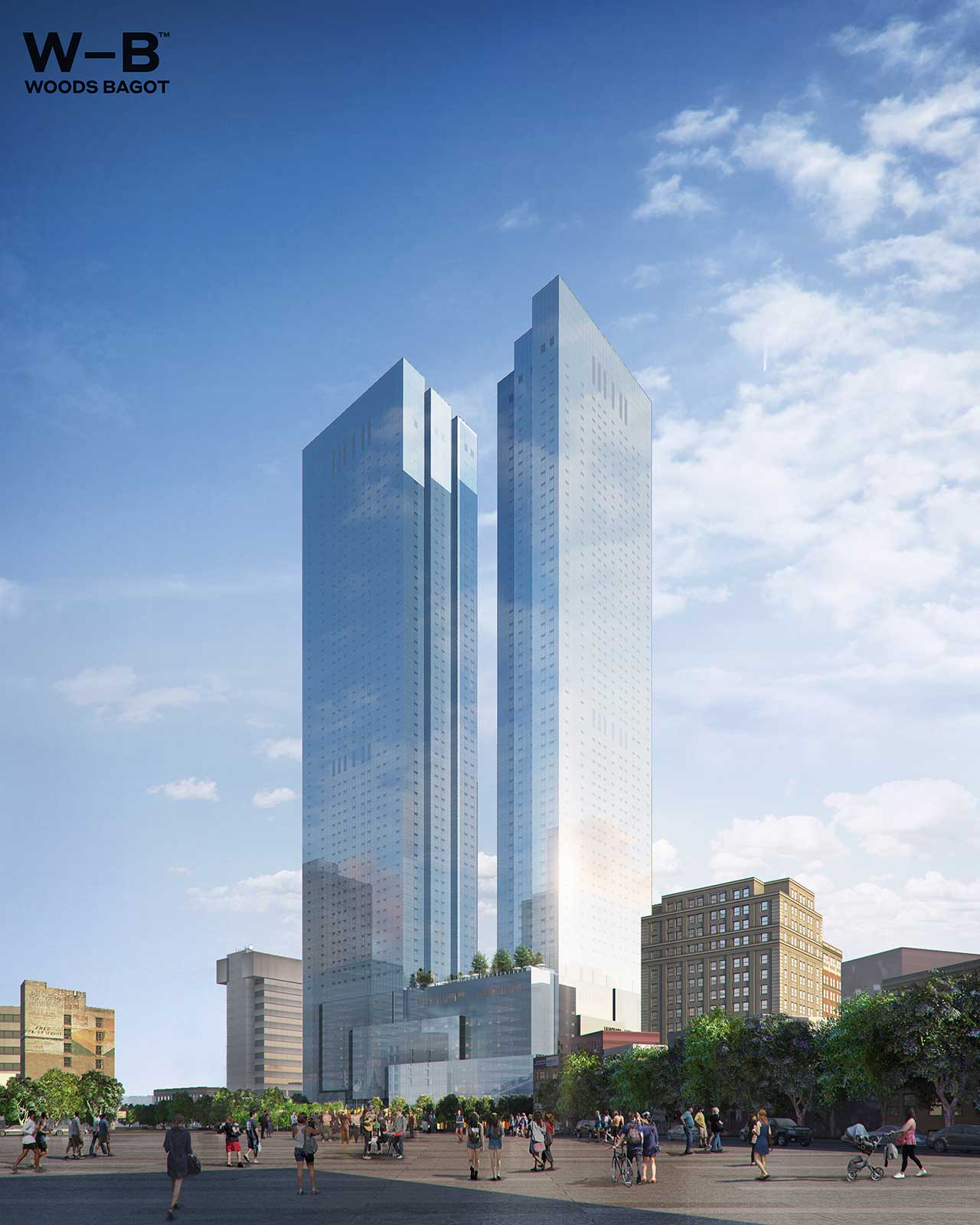 "Today's groundbreaking for One Journal Square has been several years in the making for us, and we are thrilled to begin the physical build-out of what we believe will be the crown jewel of this resurgent neighborhood and an important asset for all of Jersey City," said Laurent Morali, CEO of Kushner. "Our steadfast commitment to moving this pivotal project forward was founded in our strong belief in Journal Square, both in its present and in its future, and we look forward to bringing our vision to life."
The rental apartments in the complex will break down as 493 studios, 972 one-bedrooms, 222 two-bedrooms, and 36 three-bedroom spaces. The base of One Journal Square will include 883 parking spaces plus 40,000 square feet of retail space, with Mayor Fulop announcing in a tweet that Target has agreed to a deal that will make them the anchor tenant at the property.
"When you look at what's happening in Journal Square, you'd be hard-pressed to find another city in the country that can point to the amount of development in this two-block radius," Mayor Fulop said during the ceremony, where he dubbed One Journal Square "probably the most significant project in New Jersey."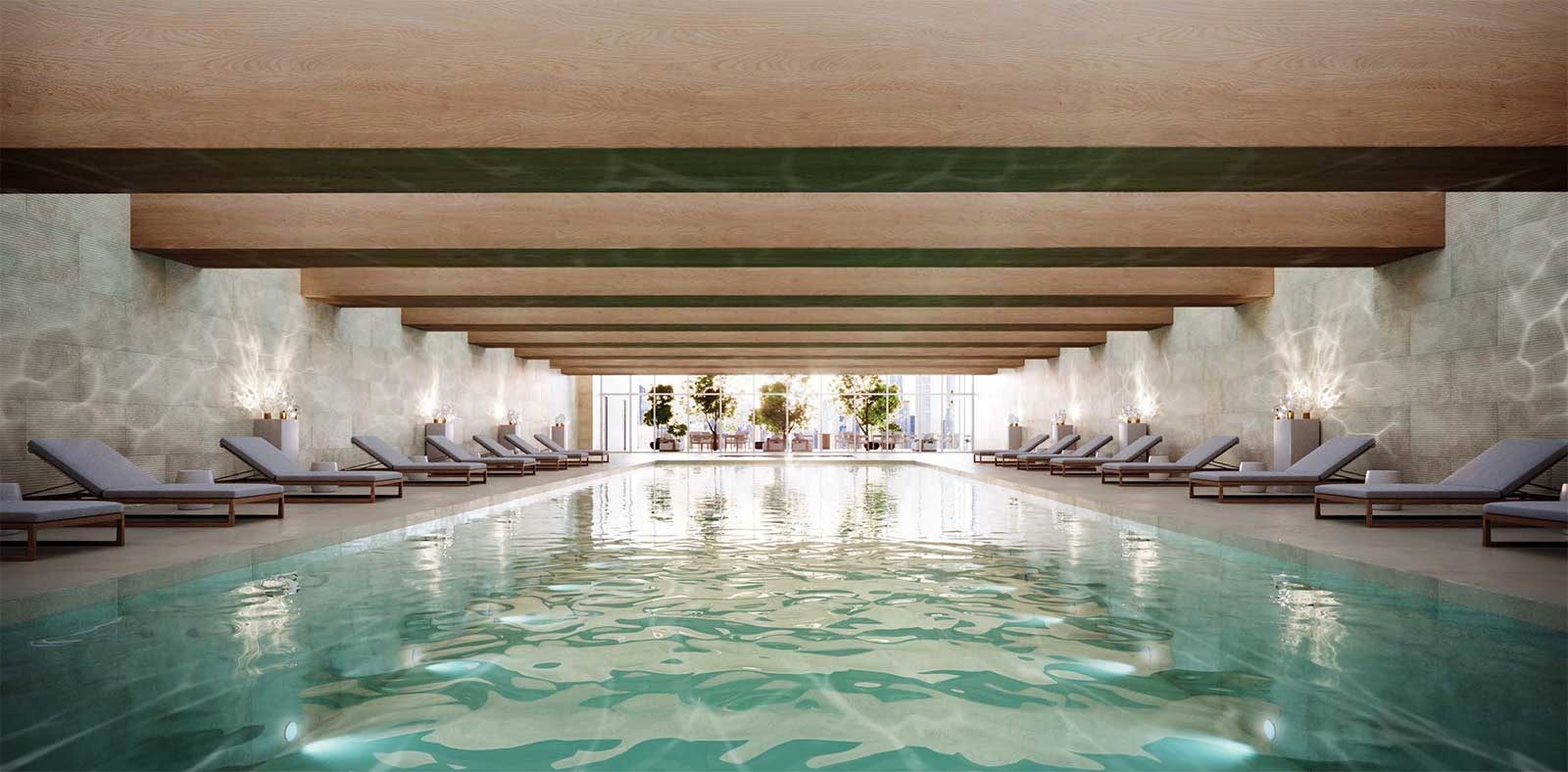 Future residents at One Journal Square will have access to robust amenities that include an Olympic-size indoor pool, cold plunge pool, whirlpool spa, sauna and steam rooms, a bowling alley, golf simulators, multiple lounges, co-working spaces, a chef's kitchen and a kid's club.
An indoor fitness center at the building will include everything from basketball courts to rock-climbing walls to squash courts, while outdoor facilities include two landscaped rooftop terraces and an outdoor pool.
The buildout of One Journal Square will also see the construction of a new public plaza facing John F. Kennedy Boulevard, which will transform a taxi parking lot into green space with new seating areas. The entire development is expected to be completed in 2026.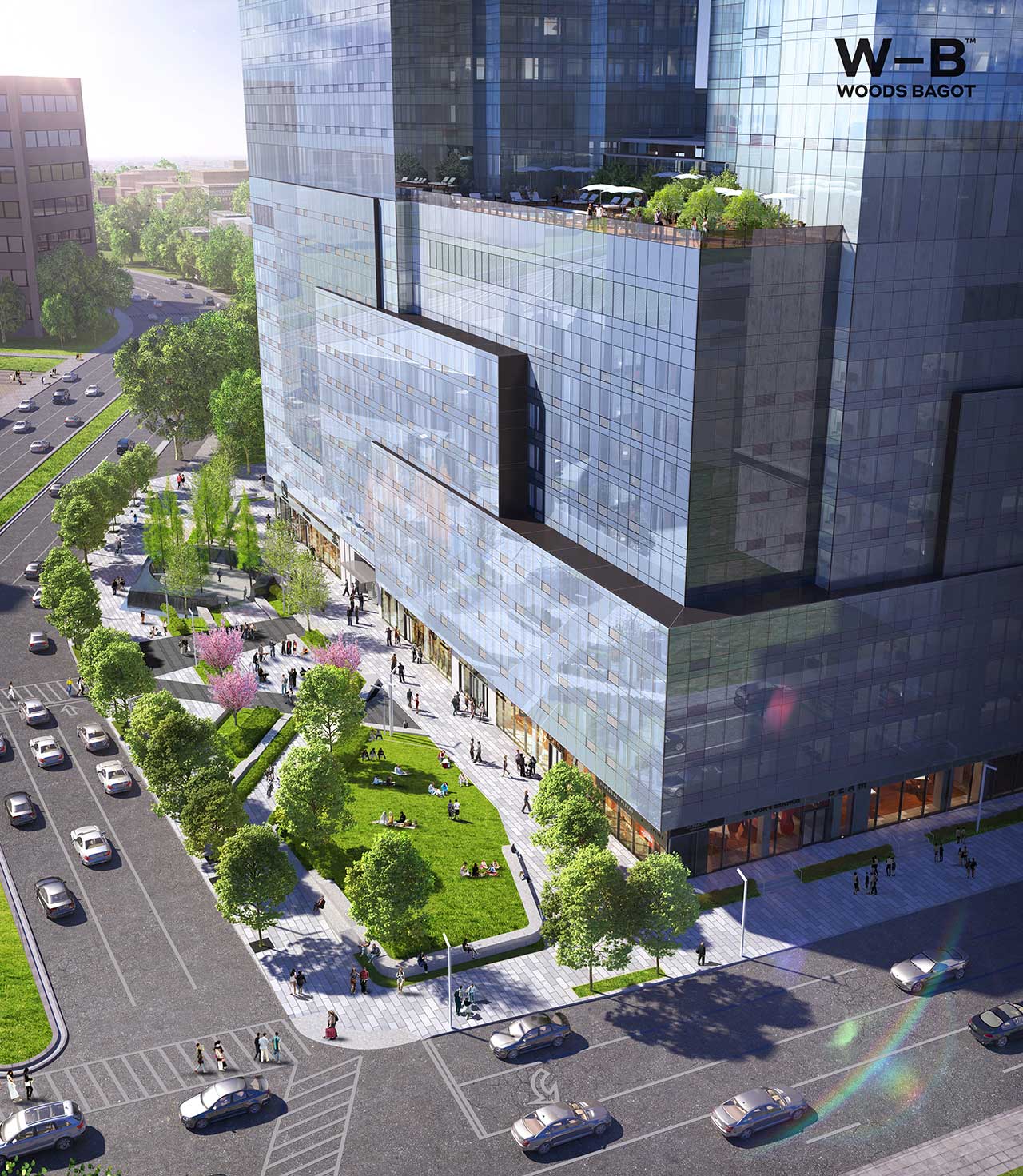 One Journal Square was slated to begin construction last year and has been subject to chronic delays over the years. Kushner has had approvals in place to revitalize the land since 2016 and the development has been reworked several times over that span.
The project was essentially halted in 2018 after Kushner filed a lawsuit against Jersey City alleging that officials were engaging in "anti-Trump bias" by ignoring their tax abatement request, actions that allegedly stemmed from CEO Jared Kushner's role as a senior advisor to then-President Donald Trump.
The company's final plans for the development emerged in late 2020 following a settlement Kushner entered with the Jersey City Redevelopment Agency. As part of that deal, the company will be making a $2.5 million investment in local arts initiatives.
Journal Square is undergoing a tremendous building boom that will add thousands of residents to the neighborhood along with new cultural institutions. The world-renowned Pompidou is planning a new museum at a building adjacent to the One Journal Square property, while a $72 million renovation is underway at the nearby Loew's Jersey Theater.