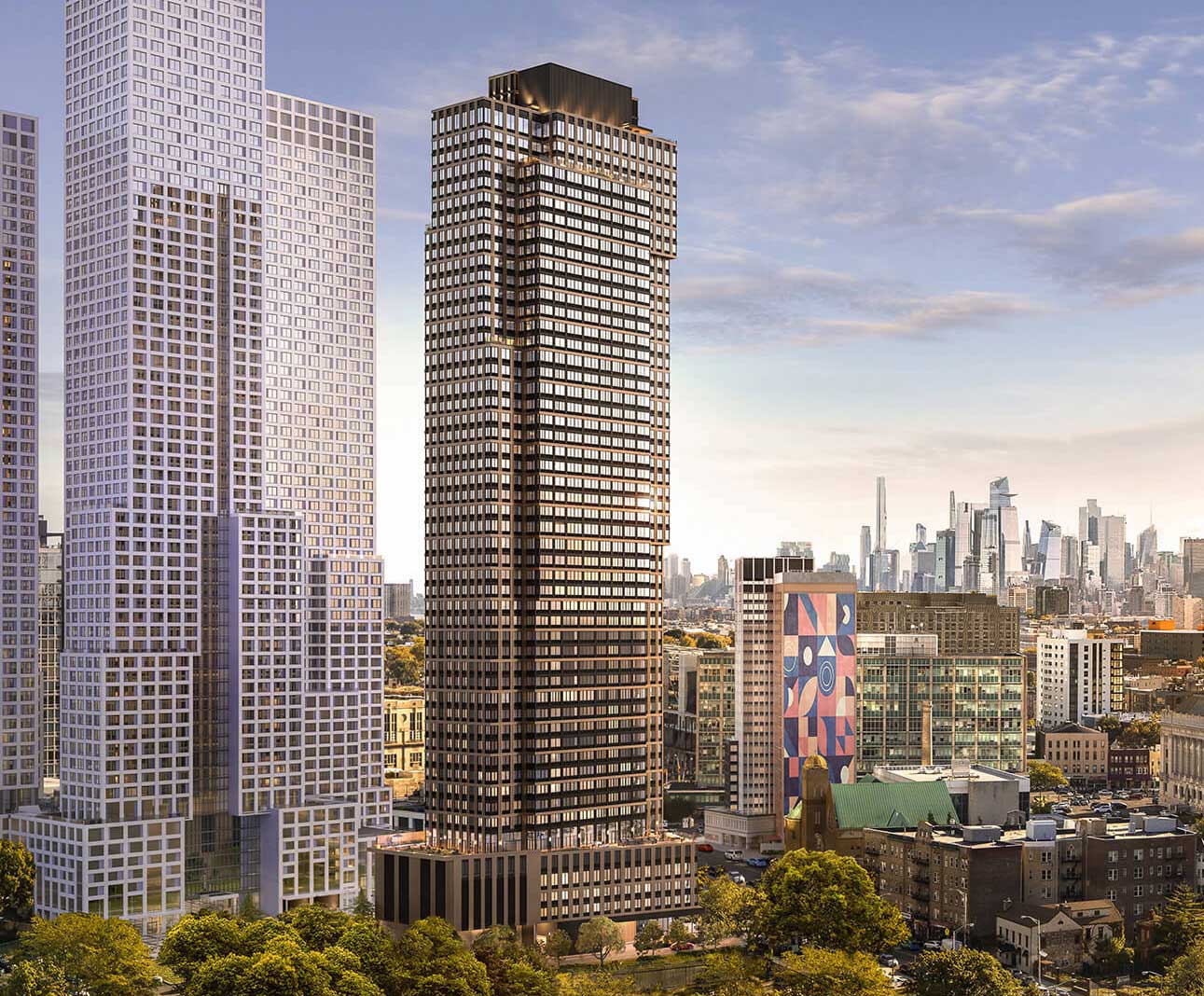 The development party in Jersey City's Journal Square neighborhood just got even bigger as a new mixed-use high-rise near the area's PATH station has begun formal construction.
Local officials including Jersey City Mayor Steven Fulop joined principals from Panepinto Properties on September 12 to break ground on the company's Pathside project. The 53-story residential tower was designed by New York-based HLW International and will deliver modern rental residences, upscale amenities, and 3,200 square feet of retail space to a former parking lot at 499 Summit Avenue.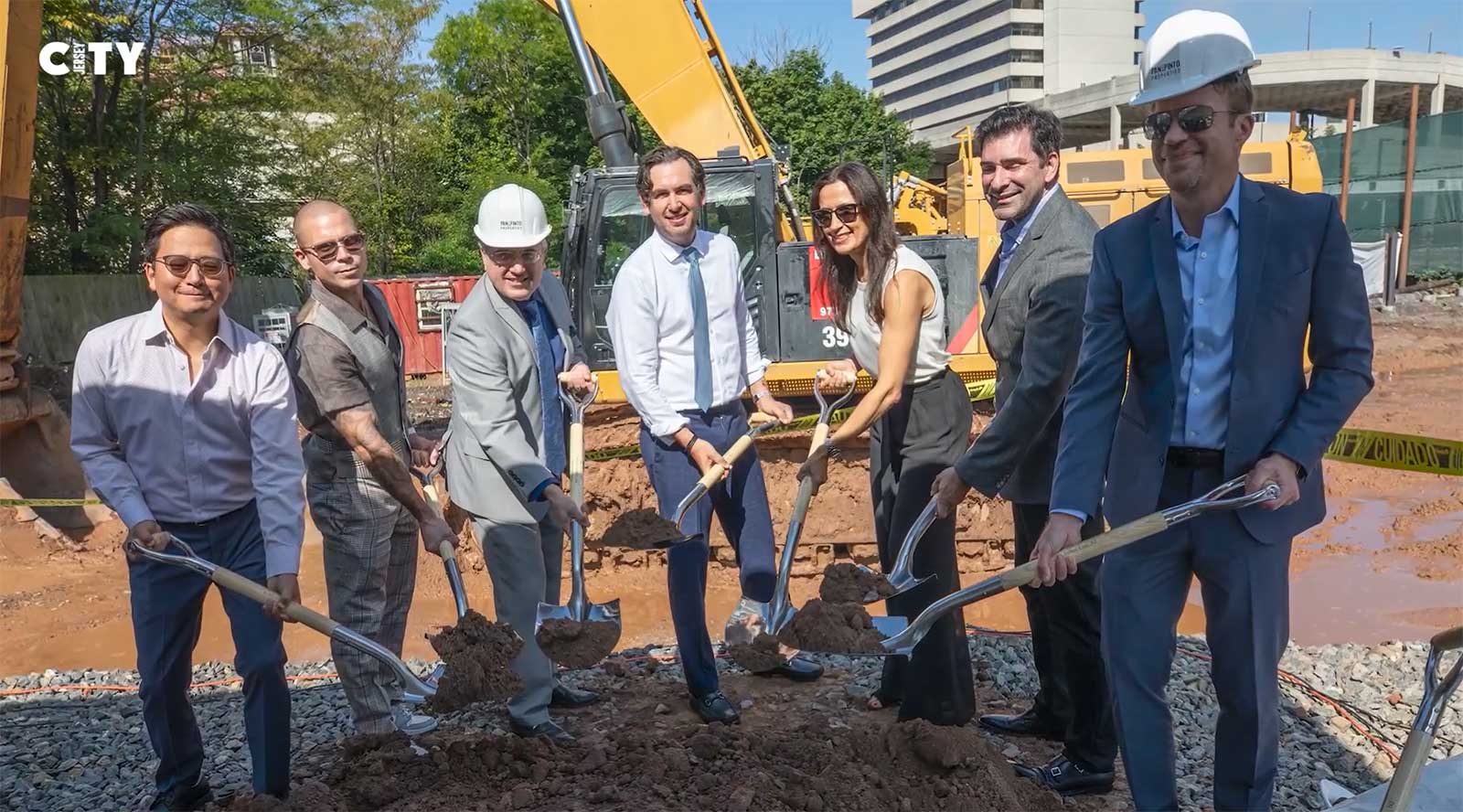 Jersey Digs reported on the development's approval early last year, which will transform about an acre of land. The tower, which secured $193M in financing last month, includes a smaller five-story base and will rise just over 556 feet at the tallest point.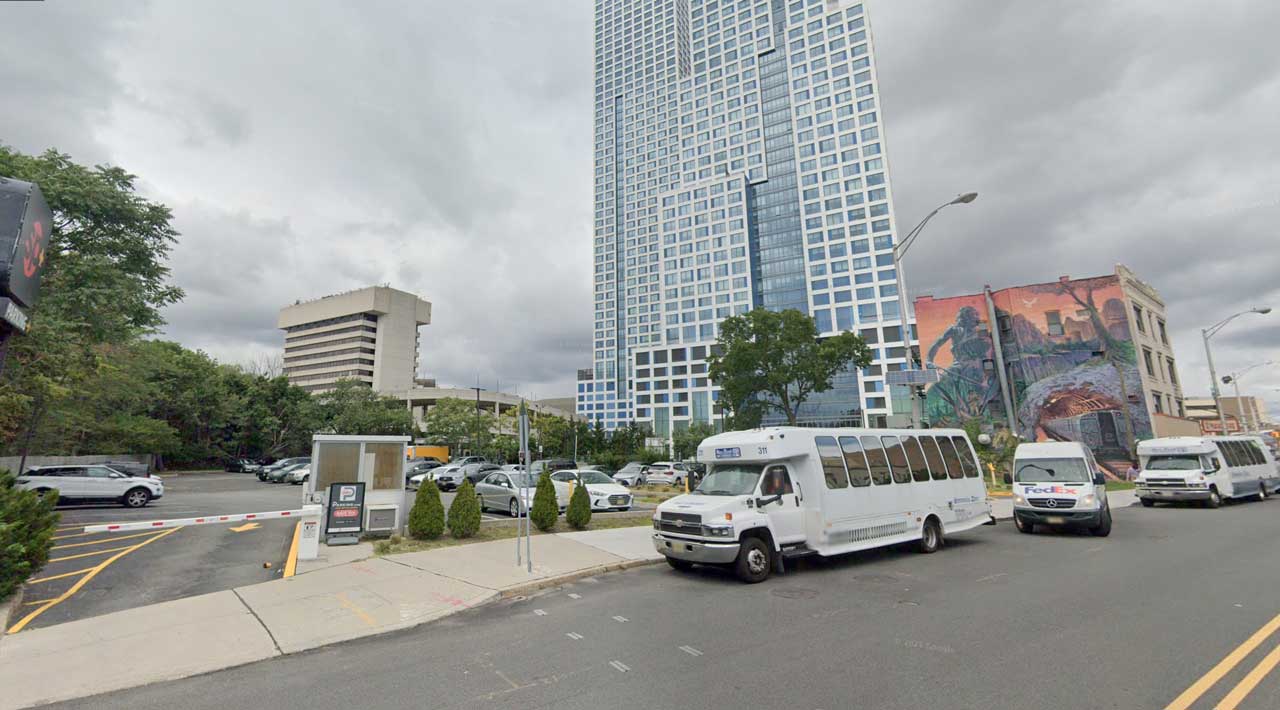 Pathside will feature a total of 605 studio, one-, two- and three-bedroom units that average 710 square feet. The project will also include 304 bicycle parking spaces in the building's cellar and a valet parking facility in the rear of the building set to feature vehicle lifts and be capable of storing up to 140 cars.
Mayor Fulop touted the impact the Pathside development will have on Jersey City's skyline, as a plethora of towers have risen or are under construction in the Journal Square neighborhood.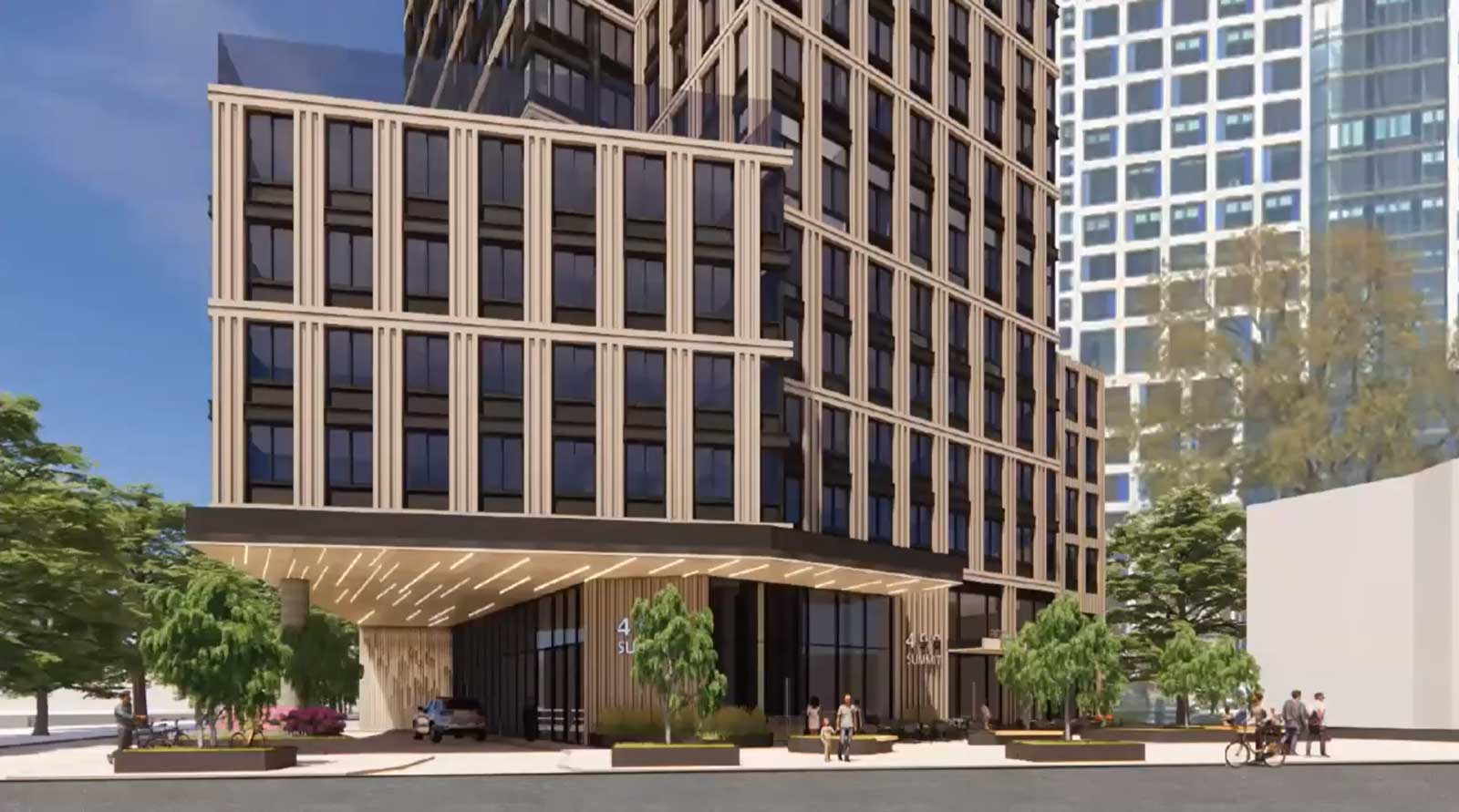 "You would be hard pressed to find another city anywhere in the United States of America that has this much development in such a small, concentrated area," Fulop said during the ceremony. The neighborhood is also home to several high-profile arts initiatives including the renovation of the Loews Jersey Theater and the Pompidou Museum.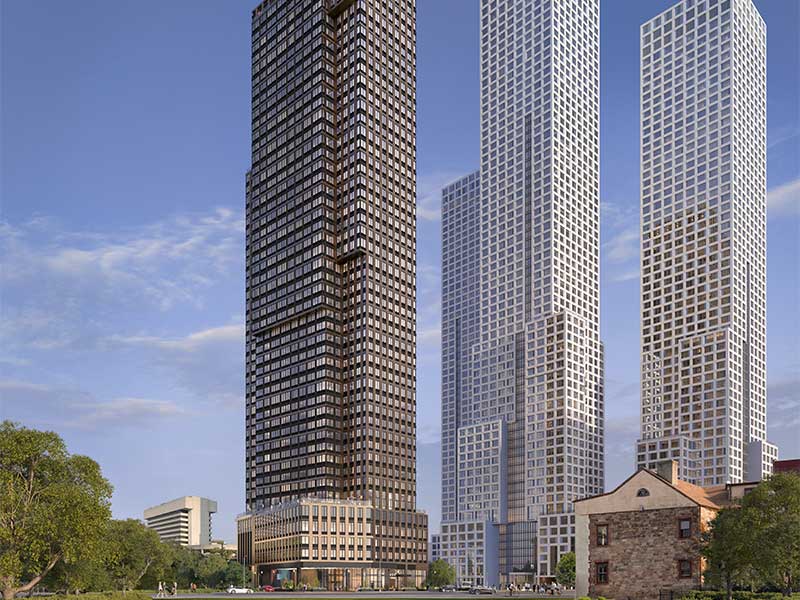 The streetscape along Summit Avenue will be improved with the addition of Pathside. A 3,200 square-foot public plaza will run adjacent to the roadway as part of the development, which is slated to utilize a mixture of gray and black metallic panels on its exterior.
Panepinto Properties is developing the $338 million project in partnership with AJD Construction, which is building the tower. It is expected to be completed in the second quarter of 2026.