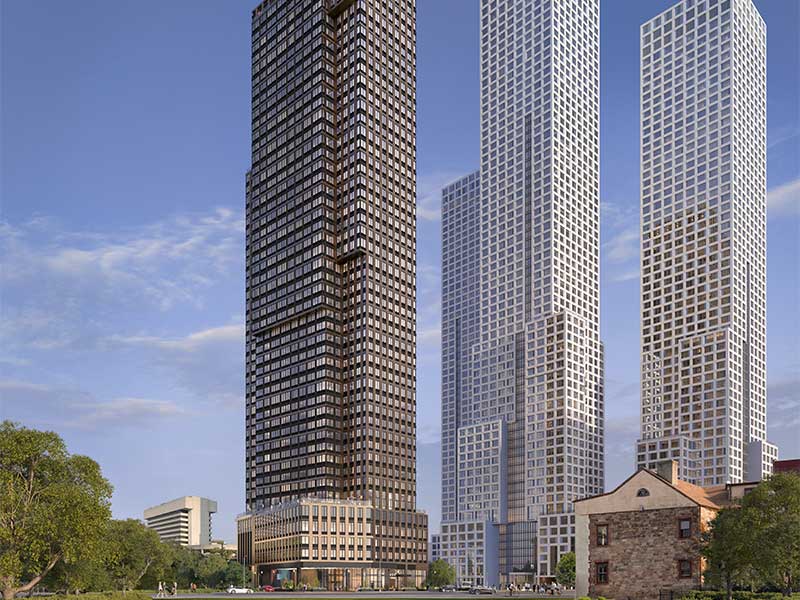 Jersey City's Journal Square neighborhood is about to gain yet another construction site as a project that will revitalize about an acre of land just steps from the area's PATH station is moving forward.
JLL Capital Markets announced that it has arranged $193 million non-recourse construction financing for Pathside, a 53-story high-rise slated for 499 Summit Avenue. Jersey Digs reported on the development's approval early last year, which will transform a surface parking lot into a mixed-use complex just down the block from Journal Squared.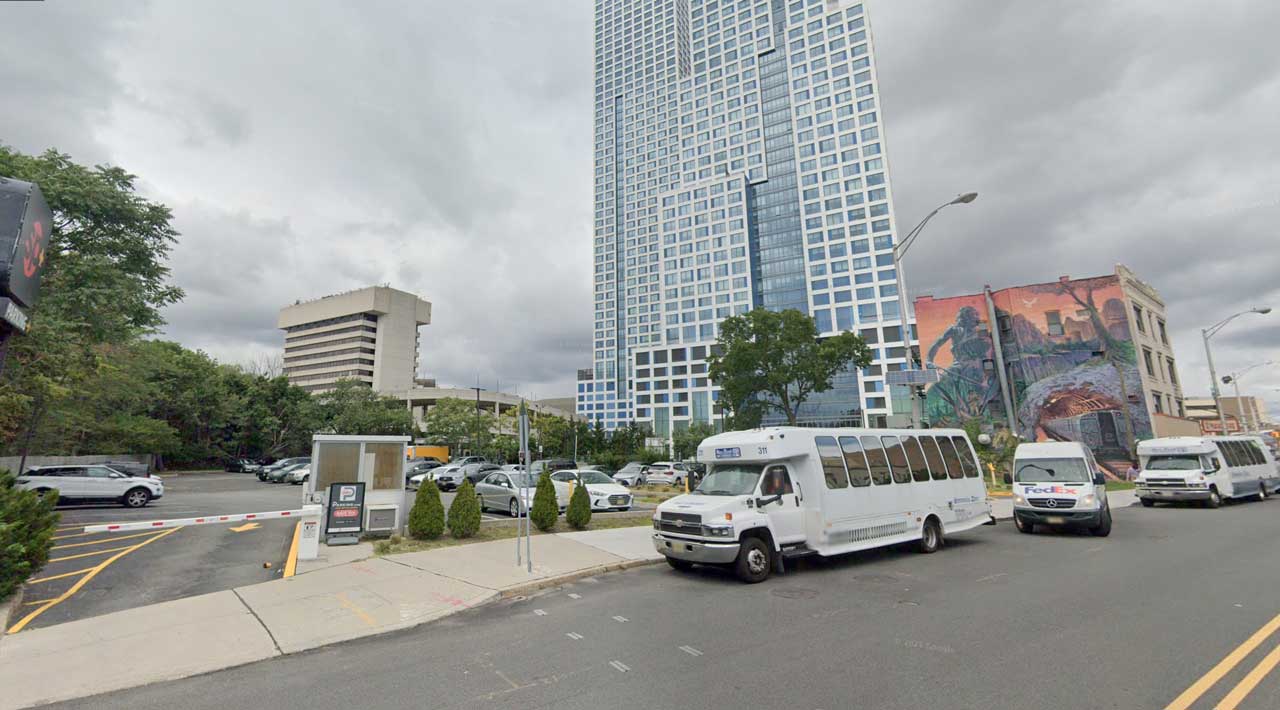 Owner Panepinto Properties brought on New York-based HLW International to design Pathside, which will include a smaller five-story base and rise just over 556 feet at the tallest point.
The ground floor of the project is set to feature 3,183 square feet of retail space facing Summit Avenue, which will be spruced up with a 3,200 square-foot public plaza that will run adjacent to the roadway.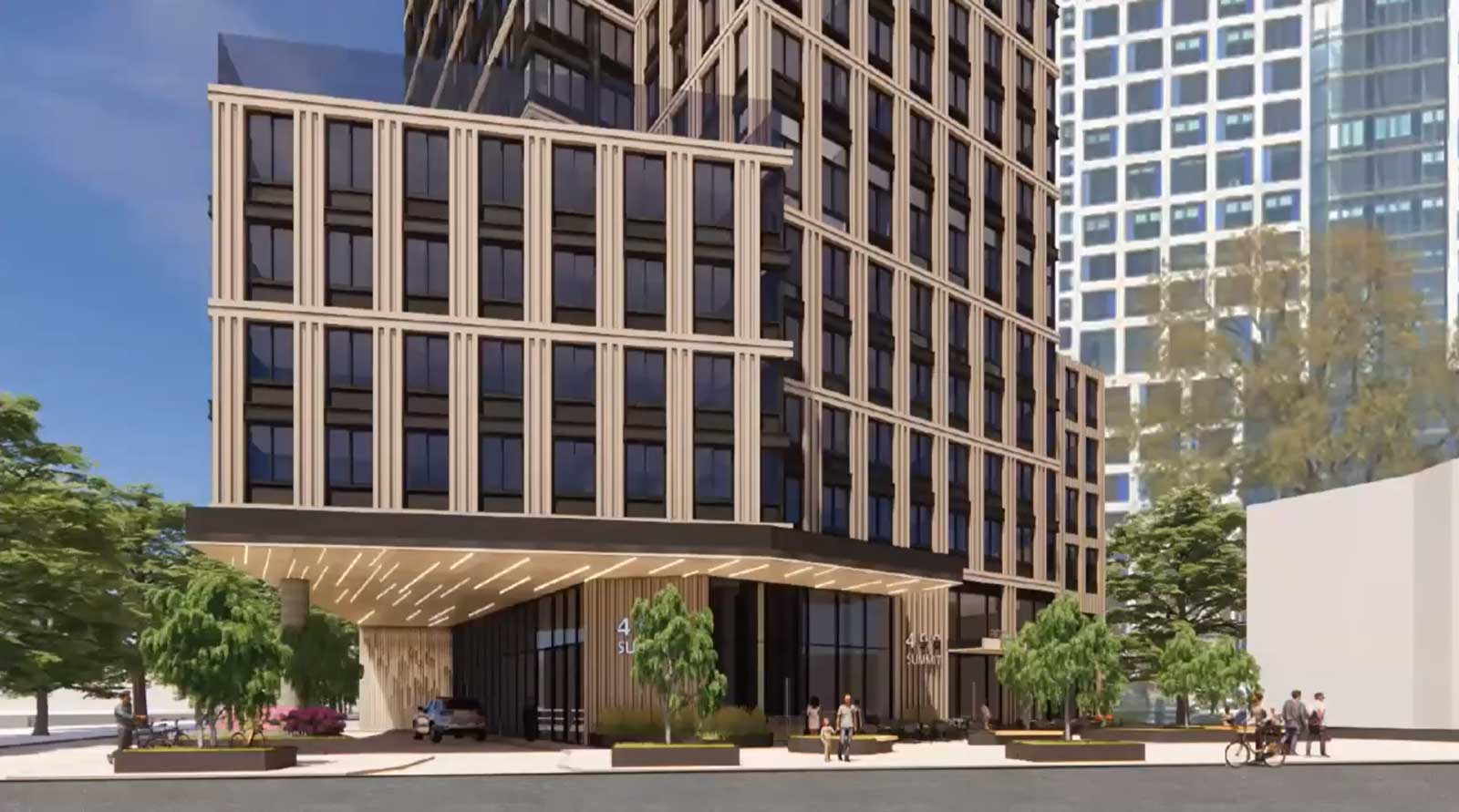 Pathside will feature studio, one-, two- and three-bedroom units that average 710 square feet. The project will also include 304 bicycle parking spaces in the building's cellar and a valet parking facility in the rear of the building to be accessed via Summit Avenue. The garage portion will feature vehicle lifts and be capable of storing up to 140 cars.
The development is slated to utilize a mixture of gray and black metallic panels on its exterior and is being built by AJD Construction, a privately owned company founded by Anthony J. Diaco in 1977 and specializing in high-rise residential buildings.
The Pathside development is located within an Opportunity Zone and expects to wrap construction during the second quarter of 2026. The JLL Capital Markets Debt Advisory team that closed the construction loan was led by Senior Managing Director Thomas R. Didio, Senior Director Thomas E. Didio, Jr., Director Gerard Quinn and Senior Analyst Salvatore Buzzerio.