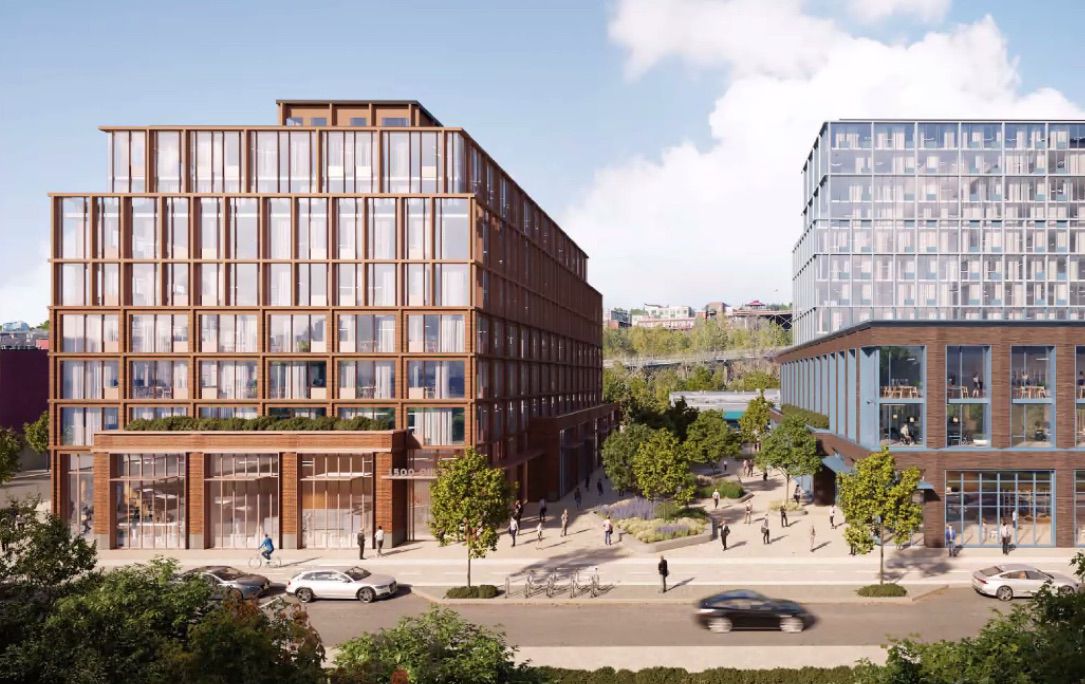 One of Hoboken's more prominent developers is looking to transform a block of Clinton Street into a mixed-use development with two sizable plazas and a large space for the community.
During an April 27 community meeting, a new proposal was unveiled for an entire city block at 1500 Clinton Street. The almost two-acre lot is owned by Bijou Properties, who have built notable Hoboken developments that include Park + Garden and 7Seventy House.
A mixed-use complex set to include a new Department of Public Works (DPW) garage had previously been pitched for the site, but Hoboken finally settled on a new property along Madison Street for their DPW thus eliminating the need for that component.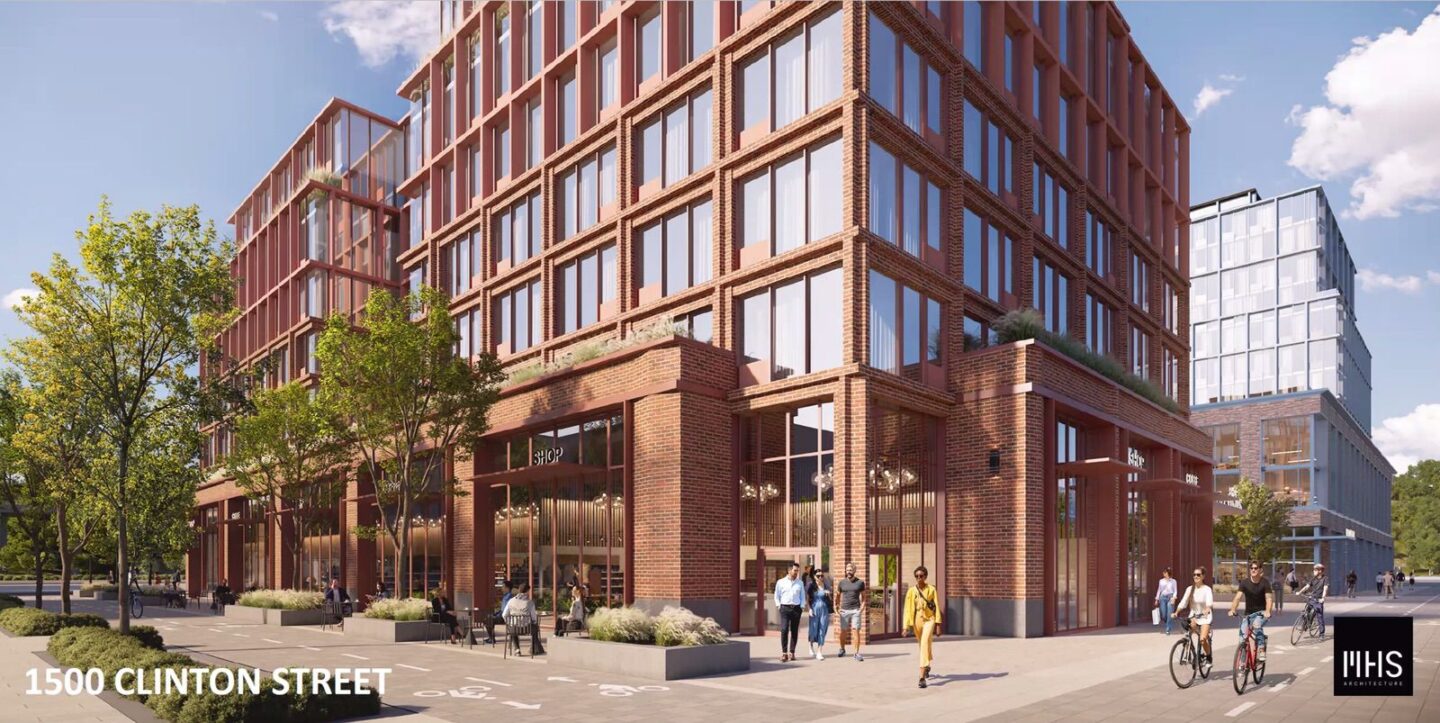 Designed by Hoboken-based MHS Architecture, the new proposal is much more in line with the initial vision of the city's North End Redevelopment Plan. It calls for two mid-rises of eight and 12 stories separated by a lateral park across the approximate middle of the east to west at the property.
The eight-story building would face 15th Street and include 120 units plus the development's retail component. One 7,800 square foot storefront would face a 15th Street streetscape set to include a widened sidewalk plus a two-way cycle track, while a 1,740 square foot retail space would front a much wider pedestrian plaza set to include seating areas and lawns.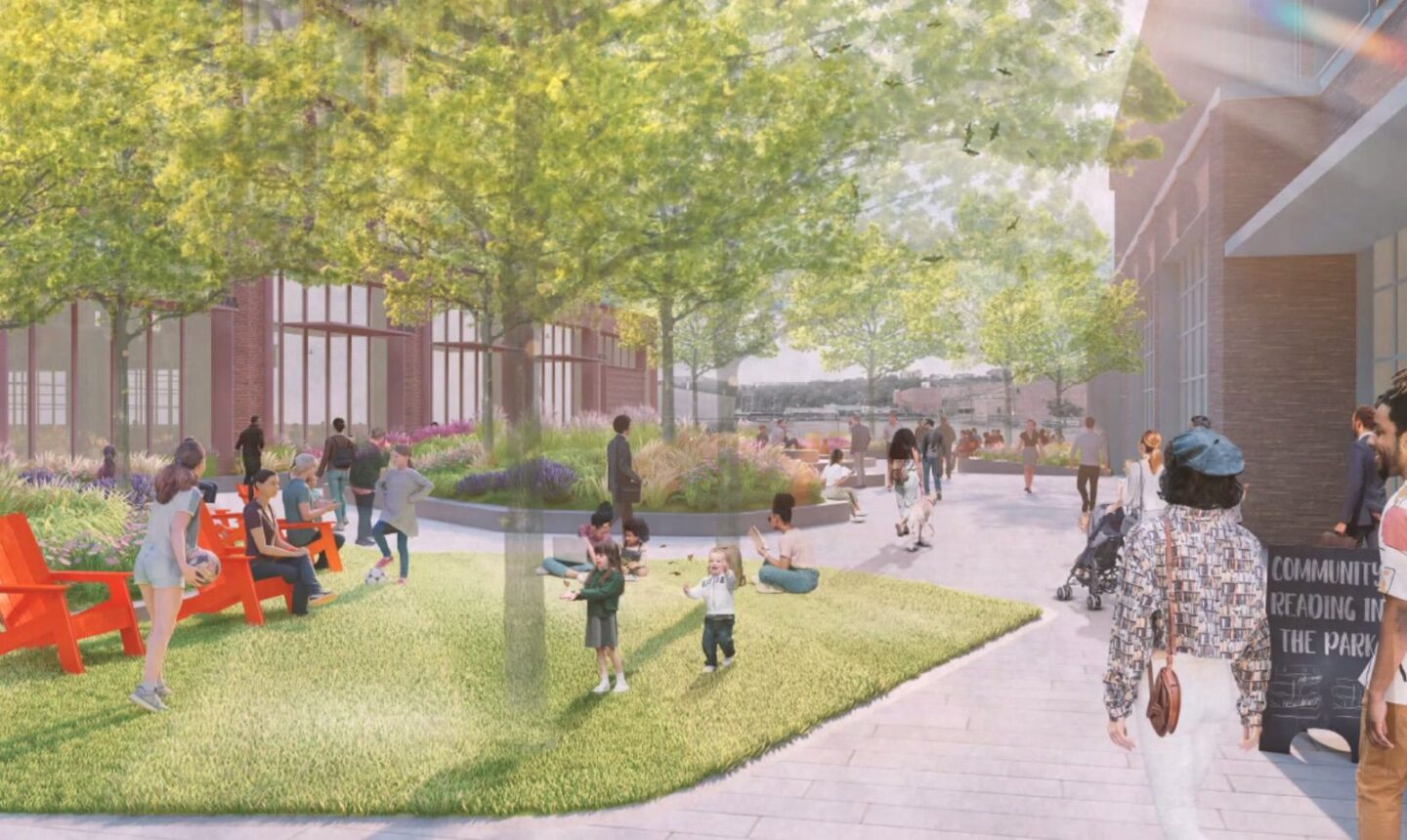 The smaller portion of the development would include a common roof deck for future residents plus a green roof component.
The remainder of the property would sport a 12-story building with 262 residences plus 183 parking garage spaces. That portion would include a ground floor "community flex space" spanning 9,450 square feet that could house a possible branch of the Hoboken Public Library.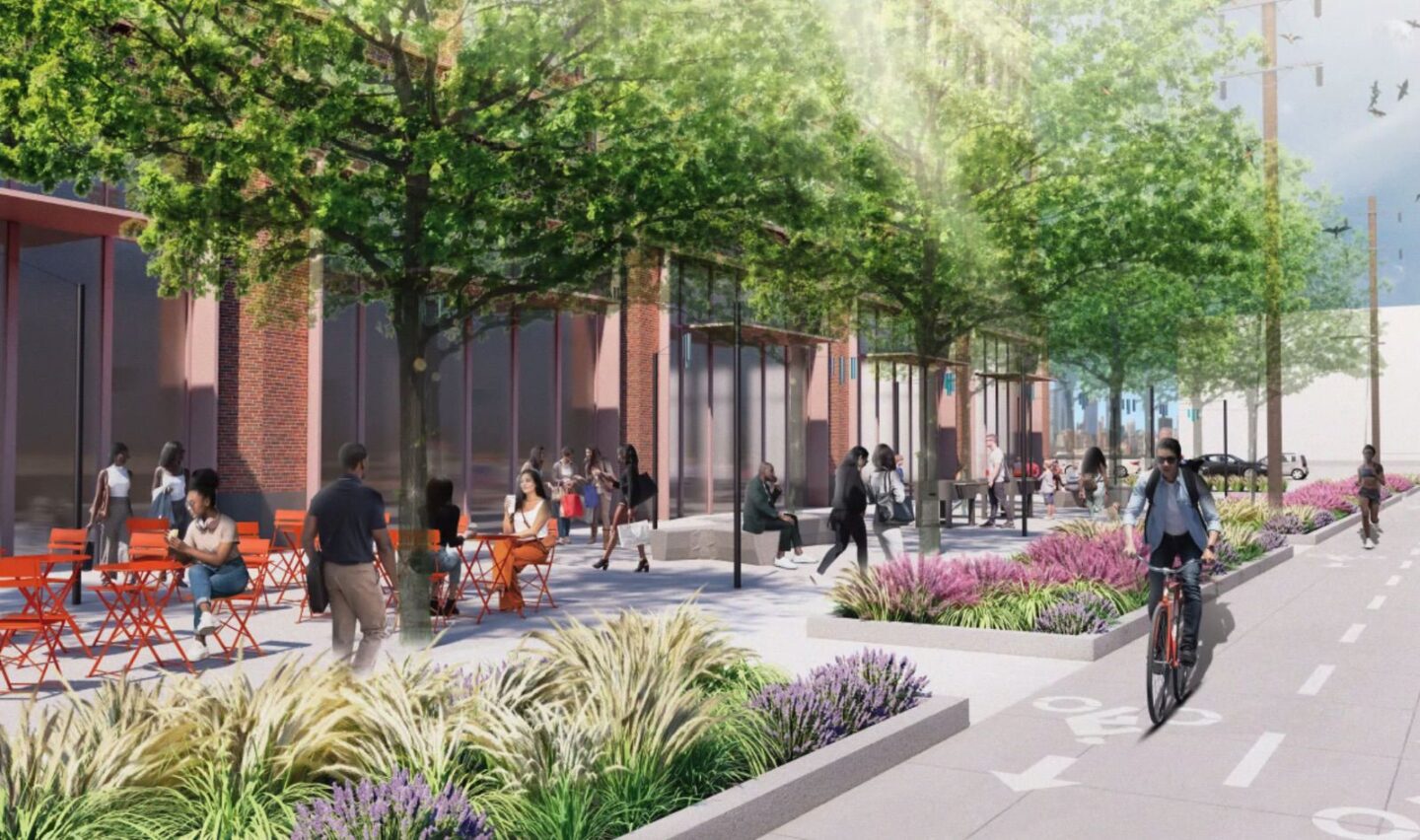 A fourth-floor amenity deck complete with a pool plus a rooftop amenity deck and green roof would be featured at the taller portion of the project. Both buildings in the development would feature several stepbacks per requirements of the redevelopment plan.
The buildings within the project would utilize brick components on the lower floors with a metal exterior on the higher setback floors. The proposal completely conforms with the bulk limits of the current redevelopment plan.
Bijou Properties is nonetheless requesting a few amendments to the North End Redevelopment that include replacing office use with residential allowances on one of the parcels. The changes being sought would also increase the incentive residential maximums and up the amount of required open space from the current plan.
Hoboken's City Council will need to review and approve changes to the redevelopment plan and a redevelopment agreement will need to be reached before any work can begin at the site. The city's planning board will also need to sign off on the development's application at a later date.