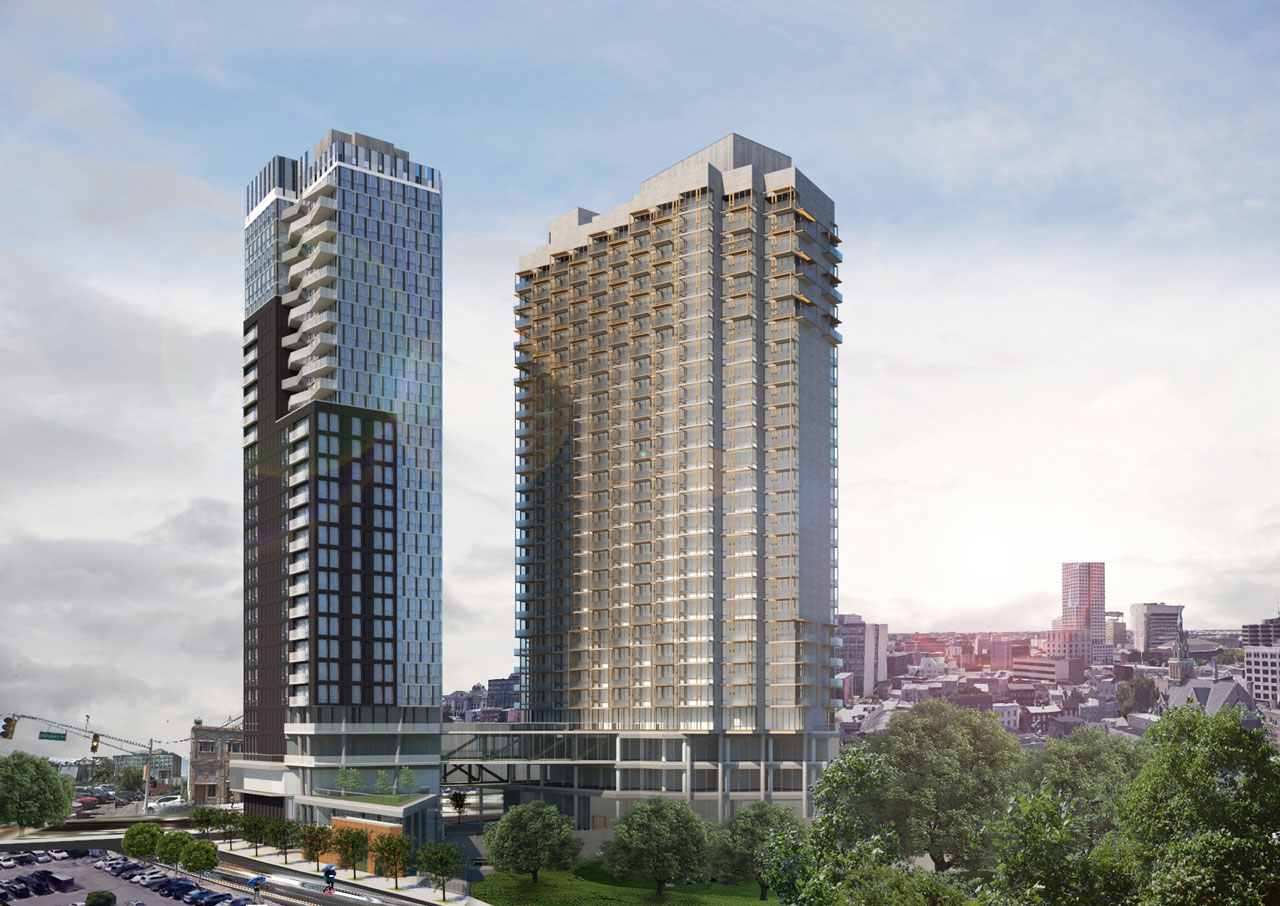 Several vacant properties near the border of Journal Square and The Heights could be activated into an ambitious mixed-use project that would be one of the densest developments to hit the neighborhood in years.
Earlier this month, a company named 416 Hoboken Avenue LLC applied for Preliminary and Final Major Site Plan approvals from the city that would bring a new development looking to immediately transform the area. The project would span several lots from 414-432 Hoboken Avenue that total over 43,000 square feet in size.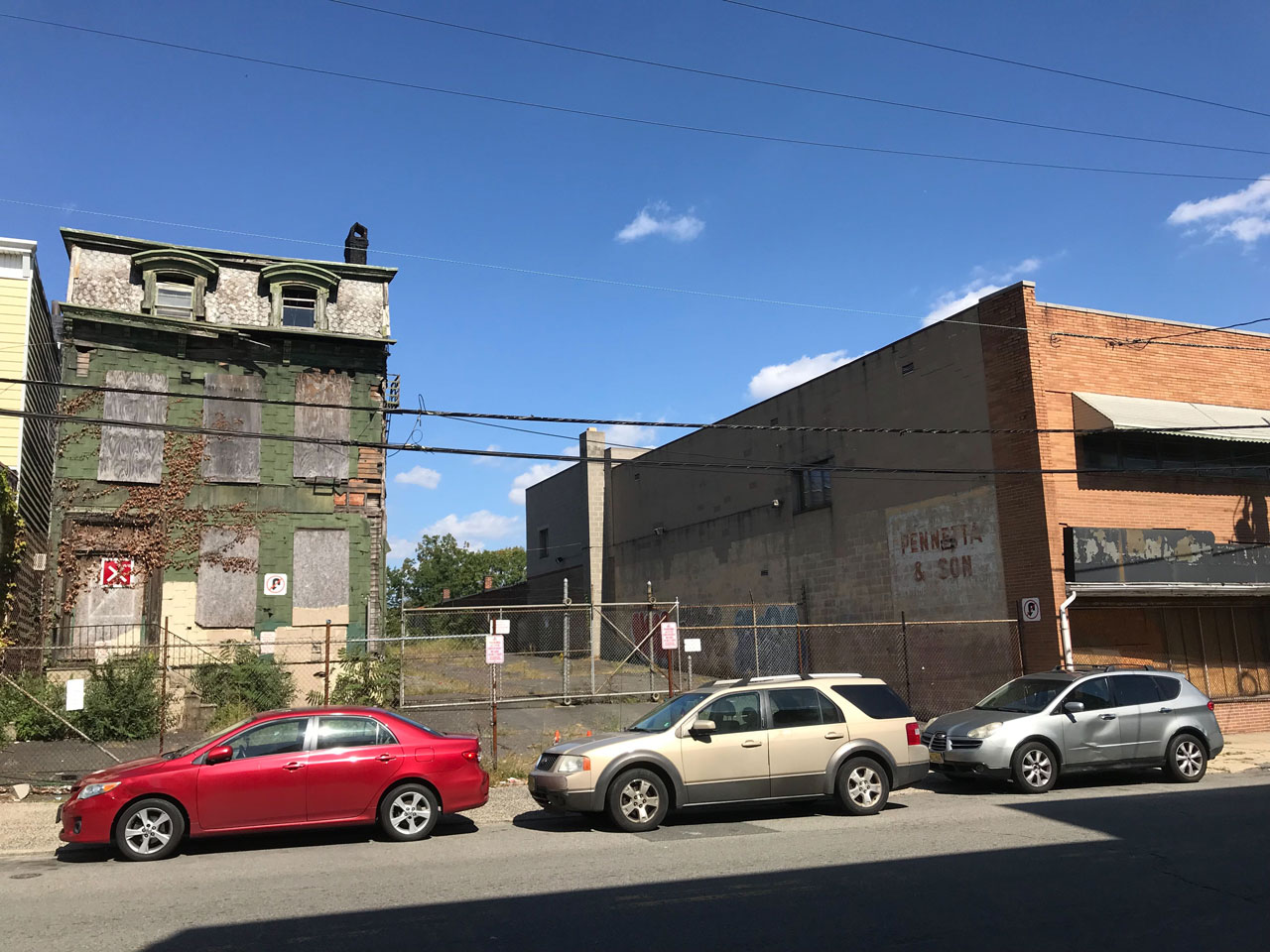 The properties were acquired in July of 2015 by Hoboken-based developer Seth Martin, who has previously worked on several rehabilitation projects throughout Hudson County. There is an abandoned house and two other vacant structures on the land, one of which recently served as the home of Tullo Oil, a vehicle repair facility.
The other building at the property was once home to Corte & Co. Sausage Manufacturers, who operated out of the property for almost 70 years. That parcel, at 414 Hoboken Avenue, had a 22-story, 121-unit building approved back in 2006, but the project never got off the ground following the real estate crash that happened shortly thereafter.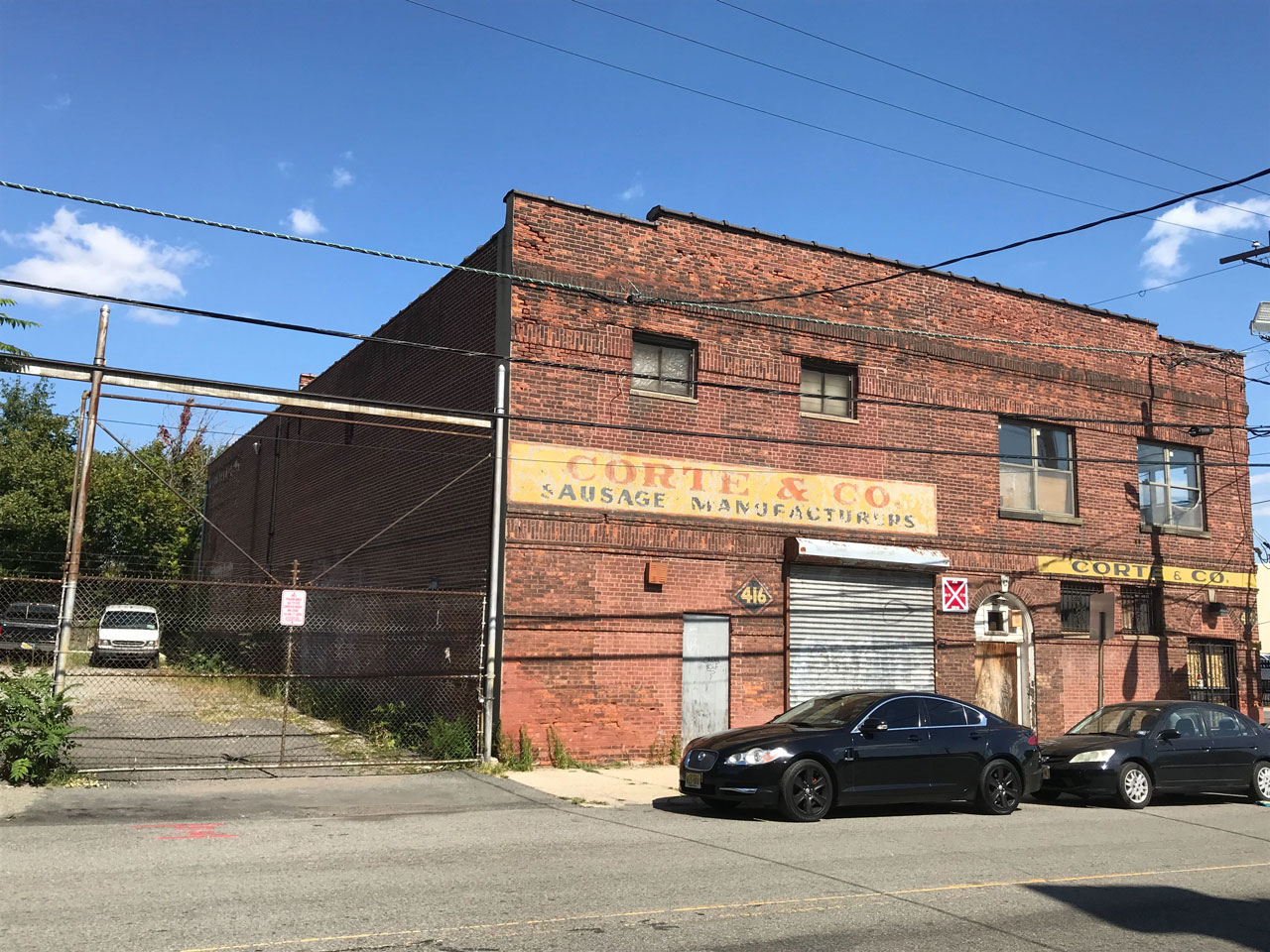 The latest vision for the land would start completely from scratch, demolishing everything and constructing two 20-story residential towers connected by a breezeway as part of a mixed-use development. Dubbed Bergen Arch Plaza, the project's residential component would include 524 units that are skewed toward studios — 293 units would be designated as such.
134 one-bedrooms, 86 two-bedroom units, and 11 three-bedroom apartments would round out the living spaces. No affordable housing units are required under current regulations and none are included in the development.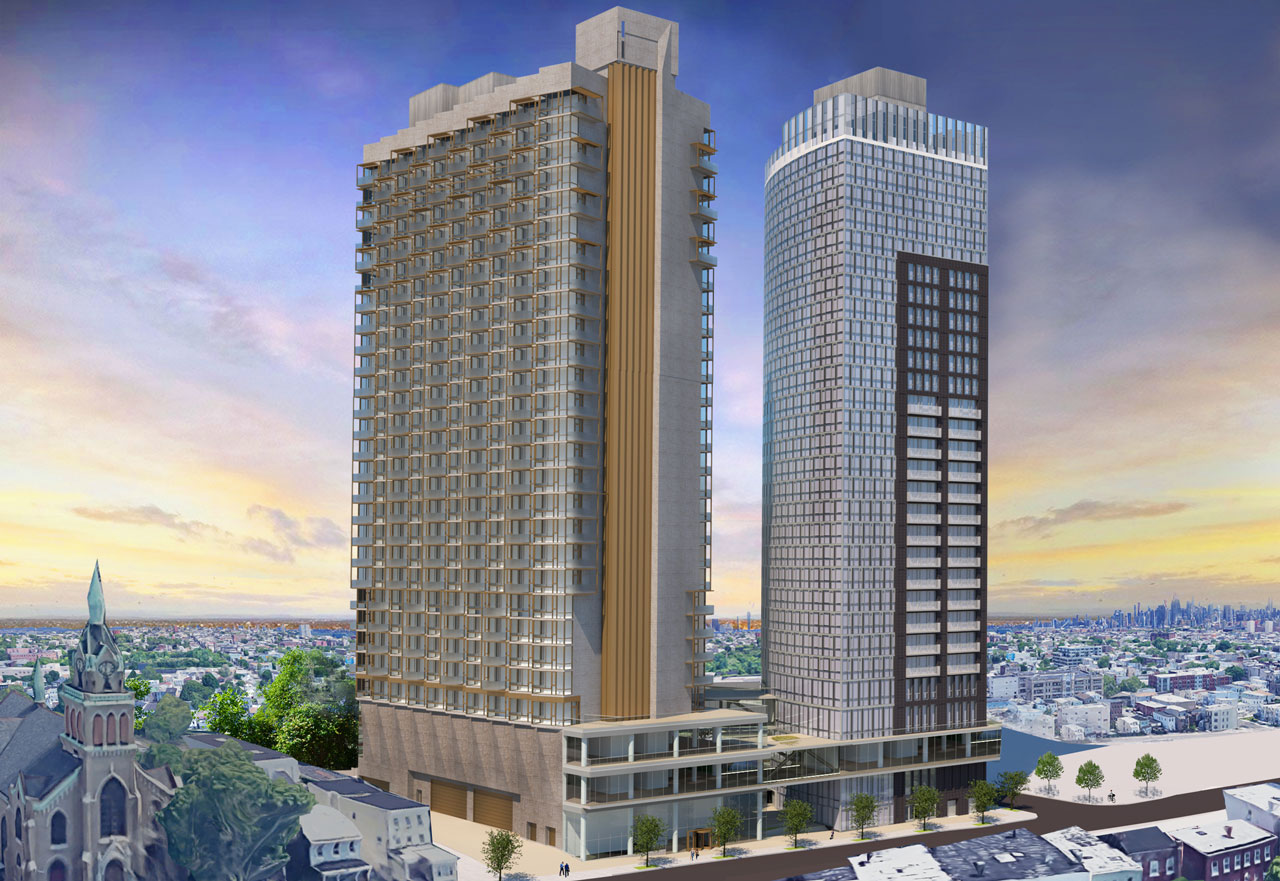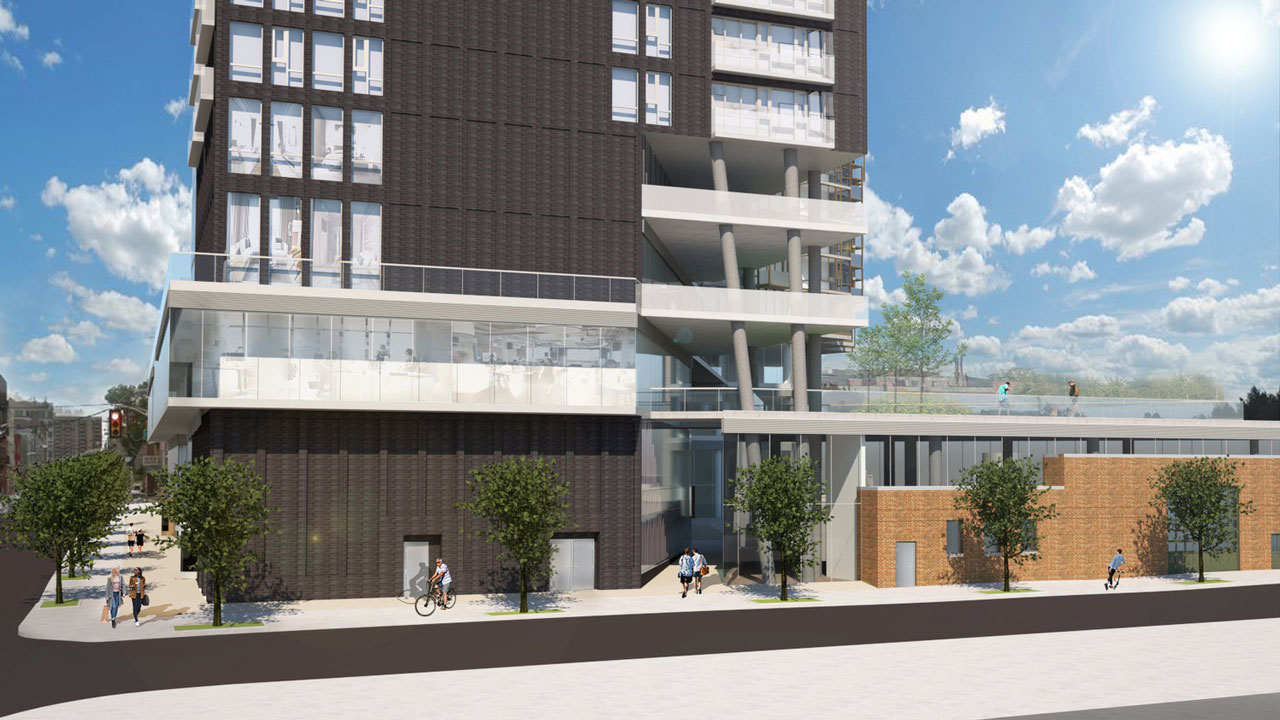 143 garage parking spaces are slated for the building, as is 29,000 square feet of office space and 7,000 square feet of retail space. The development's towers boast two distinct looks, with one of the set to include a rooftop deck complete with pool.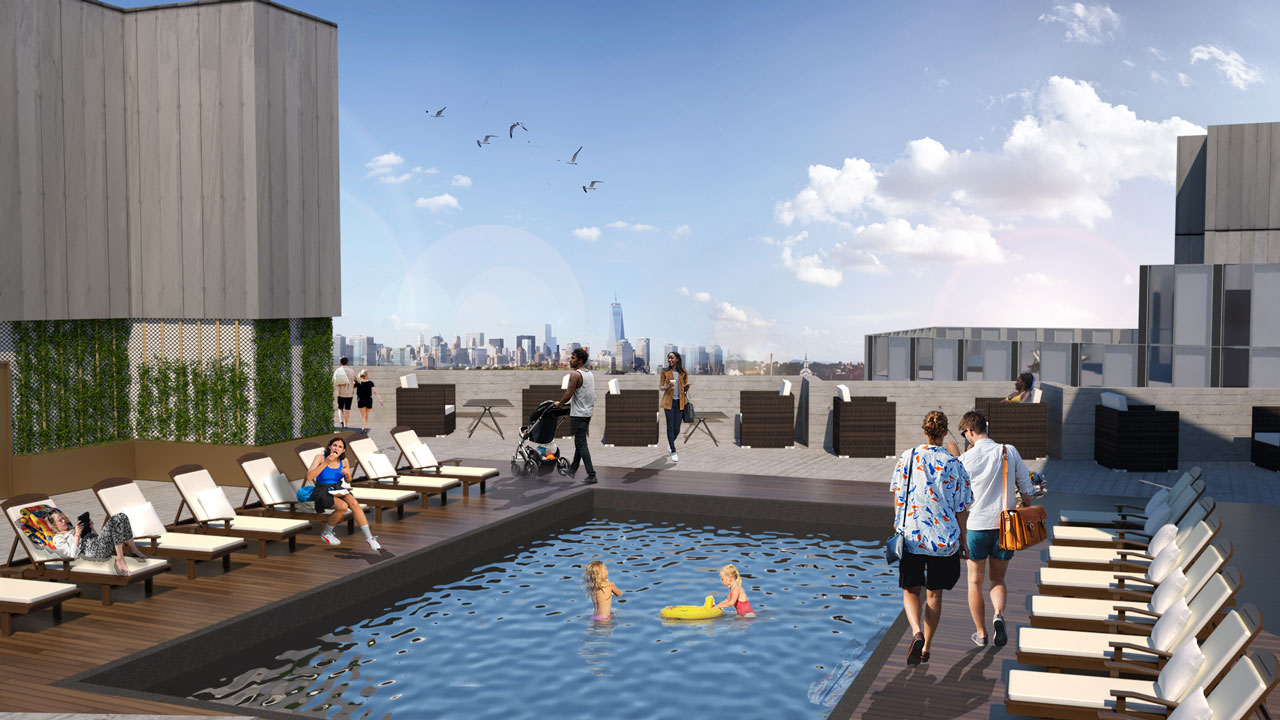 Designed by LWDMR Architects, the development would create a walkable pedestrian plaza connection between Hoboken Avenue and Central Avenue. The firm says they are looking to activate the streetscape with that component of the plan.
"Office and retail spaces surround the elevated plaza with residences sitting atop in a cascading nature with connecting bridges — makes it both appealing and accessible from street level," LWDMR says of the project. "The hope is that designs like this will create truly mixed-use experiences that invite the general public into communal spaces on different levels, each fostering activities in business, arts, culture, and residence."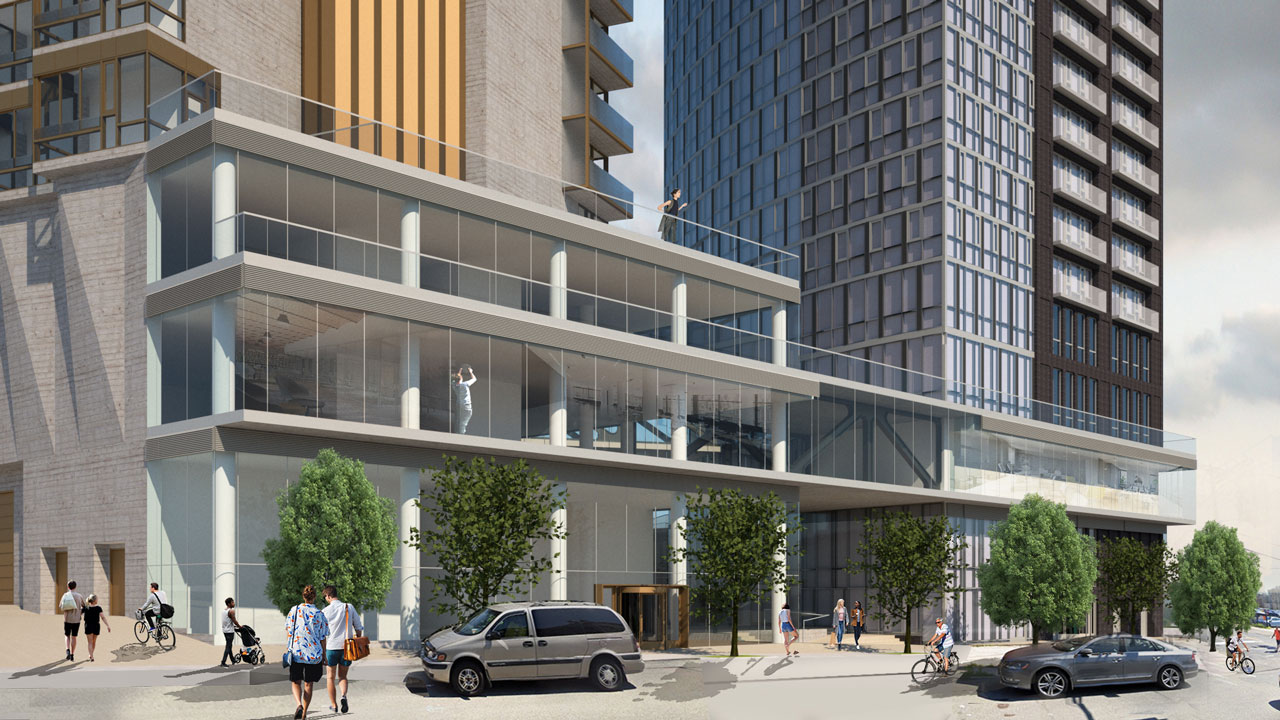 Bergen Arch Plaza is located where Hoboken Avenue, Central Avenue, and Route 139 all intersect, which is just a stone's throw from another massive undertaking. Central Avenue is set to be extended during the next few years as part of the ongoing redevelopment taking place within Hudson County's courts, which will see a new complex built to replace an aging one.
As far as 414 Hoboken Avenue is concerned, it is located within Zone 4 of the Journal Square Redevelopment Plan and will be seeking a "c" variance related to the building's bulk from Jersey City's planning board. A date hasn't been set to hear the development's application.
Related: