Following years of litigation and property maintenance citations that have gone unaddressed, Jersey City has ramped up efforts to hold the owners of a derelict Bergen-Lafayette warehouse accountable for the blight being inflicted on the area.
The 2.2-acre patch of land, located just a stone's throw from the Liberty State Park Light Rail station, has been a thorn in the neighborhood's side for quite some time. Jersey City once sued the former owners back in 2017 over their lack of responsiveness regarding a request to enter the property, and conditions at the parcel haven't improved much since then.
The recent history of the property is a bit depressing, as it was in foreclosure since 2013 under former owners Lieb and Aron Purtez. In an interview with Jersey Digs, Jake Hudnut, who is the Chief Prosecutor for Jersey City, said that the Brooklyn-based investors racked up approximately 20 maintenance violations at the property when they owned it. Some of them were disposed and resolved, but Hudnut said seven recent citations against Lieb Purtez from 2017 are in active bench warrant status.
Despite another Brooklyn-based investor, Yosef Brikman, taking over ownership of the property in early 2018, little appears to have changed at 125 Monitor. Hudnut said Brikman has been cited with 11 violations related to maintenance and safety that were written by Jersey City's Housing Code, Public Works, and Fire Prevention Departments. The citations range from high weeds to excessive refuse and even an unsafe structure violation.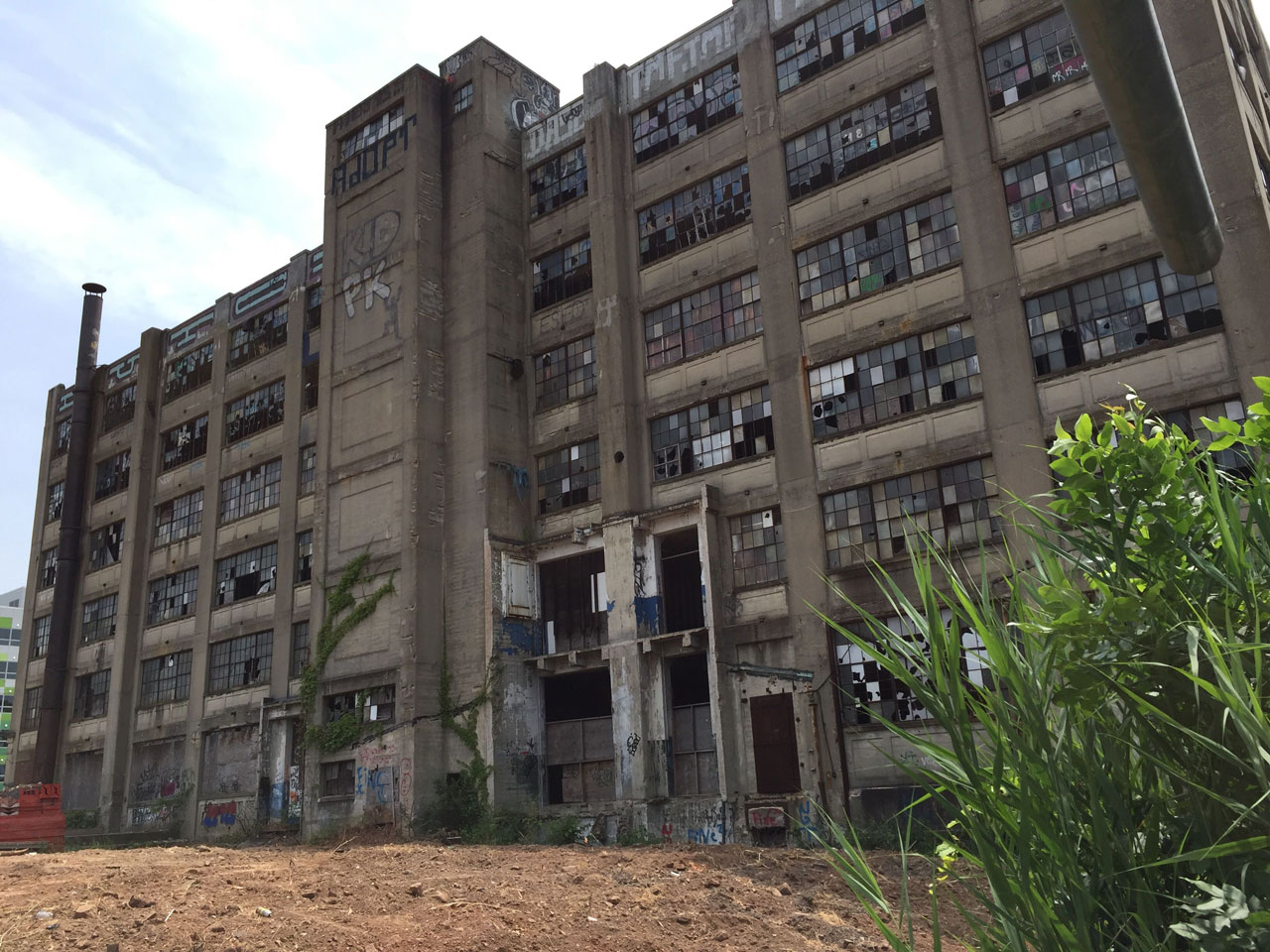 Officials told News 12 New Jersey earlier this year that Brikman was warned multiple times about the problems and was getting billed $5,000 a day for yard work the city was forced to undertake at the property. Despite the notice, Brikman never responded in court regarding the unsafe structure violation and several bench warrants were issued against him.
While all of this was going on, we broke the news of a lawsuit filed against Brikman that alleged fraud over the 125 Monitor property. The case claims that Brikman took out loans against the land after taking it over via foreclosure, depressed the parcel's value, and then sold it to a straw buyer for a below-market price. Former owners Lieb and Aron Purtez, who filed the case and are looking to void the property's sale, say those actions violated a settlement agreement and cost them profits they were due from the transaction.
When Brikman showed up at Hudson County Court regarding the lawsuit on May 21, the mayor's Quality of Life Taskforce, in conjunction with the Jersey City Police Department Scofflaw Warrants Unit, executed the bench warrants and arrested him while he was attending proceedings. Hudnut said that while Brikman posted bail later that evening, all of his property maintenance matters are still open, pending, and may result in fines.
A few other unfortunate incidents have taken place at 125 Monitor under Brikman's ownership, including a double stabbing at the building in May of last year. Brikman initially agreed to speak to Jersey Digs about plans for the property in late 2018, but multiple requests to set up an interview were not returned. He hung up the phone on News 12 New Jersey back in March when they inquired about the possibility of the city placing a lien on the property.
The myriad of issues plaguing the building are unfolding in an environment where multiple construction projects are rising just feet away. It's led to frustration for both the neighborhood and city officials, best summed up by Chief Prosecutor Hudnut:
"Jersey City has had enough of out-of-state investors coming in, buying up properties, and doing nothing to maintain those properties while they wait to strike a lucrative deal," Hudnut says. "Properties like 125 Monitor Street are attractive nuisances that create places for low-level crime to occur and make people feel less safe and secure in their own neighborhoods."
Brikman is due back in Municipal Court on July 16 for several other citations at 125 Monitor Street, including violations relating to high weeds and allowing stagnant water at the property.
Related: